Armchair Adventures
hosted by RPL Director Andy Richmond

Join me for the first session of

Armchair Adventures :

a new RPL book club

on Thursday June 4th at 2:00 PM [and First Thursdays monthly]
There's nothing like a good adventure narrative to satisfy your wander lust or itch for adventure when options

in real life

are somewhat limited . Please join in a discussion of the title above: The Lost Cyclist by David Herlihy. This title is available on Hoopla, which means it can be borrowed and read simultaneously by everyone who's interested. We'll meet by Zoom to discuss on June 4th.
There are two easy ways to join the discussion:
Dial in to 1-929-436-2866 and enter password 343153 to join by phone.
or you can click this link and enter password 343153 to join with video on your device.
Summer Tutoring Sessions With Marcia
10:00-10:30 Teaching Skills & Practice
10:30-11:00 Open Tutoring
Marcia Beckett is a certified K-8 educator. She will start tutoring sessions Monday, June 8th. They will be held on Zoom every Monday this summer. Each session will be for specific age ranges and will change each week. Participants will need to sign-up in advance to receive Zoom meeting information. Please email contact@ryepubliclibrary.org for a full schedule or register for sessions on our website.
June 8th Information
Age range:4-6
Subject: Math (addition numbers 1-10)
Remember that in honor of this year's National Library Week celebration Rye Public Library Patrons are now able to borrow SEVEN items each month through Hoopla. This easy to use, universally available resource offers thousands of ebooks, audiobooks, TV and film selections, comics and more ! Please enjoy two more items each month as our thank you for your patience and flexibility as we all navigate this unprecedented period in public library service.
Rye Public Library is a proud member of SAL: Seacoast Area Libraries.

581 Washington Road, Rye N.H. 03870 603-964-8401
contact@ryepubliclibrary.org
May 29, 2020


Vol I

Issue

9

weekly

"Sometimes the questions are complicated and the answers are simple."
Greetings readers of Rye,

This week I am happy to announce the first stage of the plans I've written about in recent weeks. RPL Staff and Trustees have been meeting steadily to guide the process of bringing back a level of service beyond the electronic outreach we've been able to offer since Covid-19 shut down our building in March. Starting Monday, June 1st we begin to welcome the return of the books and other materials you have so patiently minded since mid March. Let's work together to keep things organized by returning items in the following pattern:

If your last name falls in the A-E range, feel free to drop returns in RPL's outside drop box on Monday June 1st during the hours of 11am-1pm or 4pm -6pm.

If your last name falls in the A-J range, feel free to drop returns in RPL's outside drop box on Tuesday June 2nd during the hours of 11am-1pm or 4pm -6pm.

If your last name falls in the A-O range, feel free to drop returns in RPL's outside drop box on Wednesday June 3rd during the hours of 11am-1pm or 4pm -6pm.

If your last name falls in the A-T range, feel free to drop returns in RPL's outside drop box on Thursday June 4th during the hours of 11am-1pm or 4pm -6pm.

Then all names can feel free to drop returns in RPL's outside drop box on Friday June 5th during the hours of 11am-1pm or 4pm -6pm, and Saturday June 6th during the hours of 11-2.
Remember, there will be NO FEES assessed on these materials. The extended period they've been out is beyond anyone's control, and fines will naturally be waived. We'll continue to cover our phones and e-mail during all normal open hours as returns begin. This returns process is structured to allow us to properly manage the materials in advance of our next phase of operations to be announced in next week's issue.

It's been a long road, but we are extremely happy to be able to get the ball rolling toward further service in early June.

We'd like next week's issue to be all yours! Please keep your
submissions
coming, and we'll soon have enough content for a full newsletter.
Please Be Well, Andy Richmond

Director, RPL


Shakespeare's Sonnets : Sonnet #17
by Lisa Houde
oops - I actually do have another memorized sonnet; I thought this was week 10, so s
ee you next week!
*******************************************************************
In other Shakespearean news:
Here's the link to the New Hampshire Librarian Production of A Midsummer Night's Dream.
I'm playing the part of Peter Quince - what a terrific diversion during the stay-at-home order!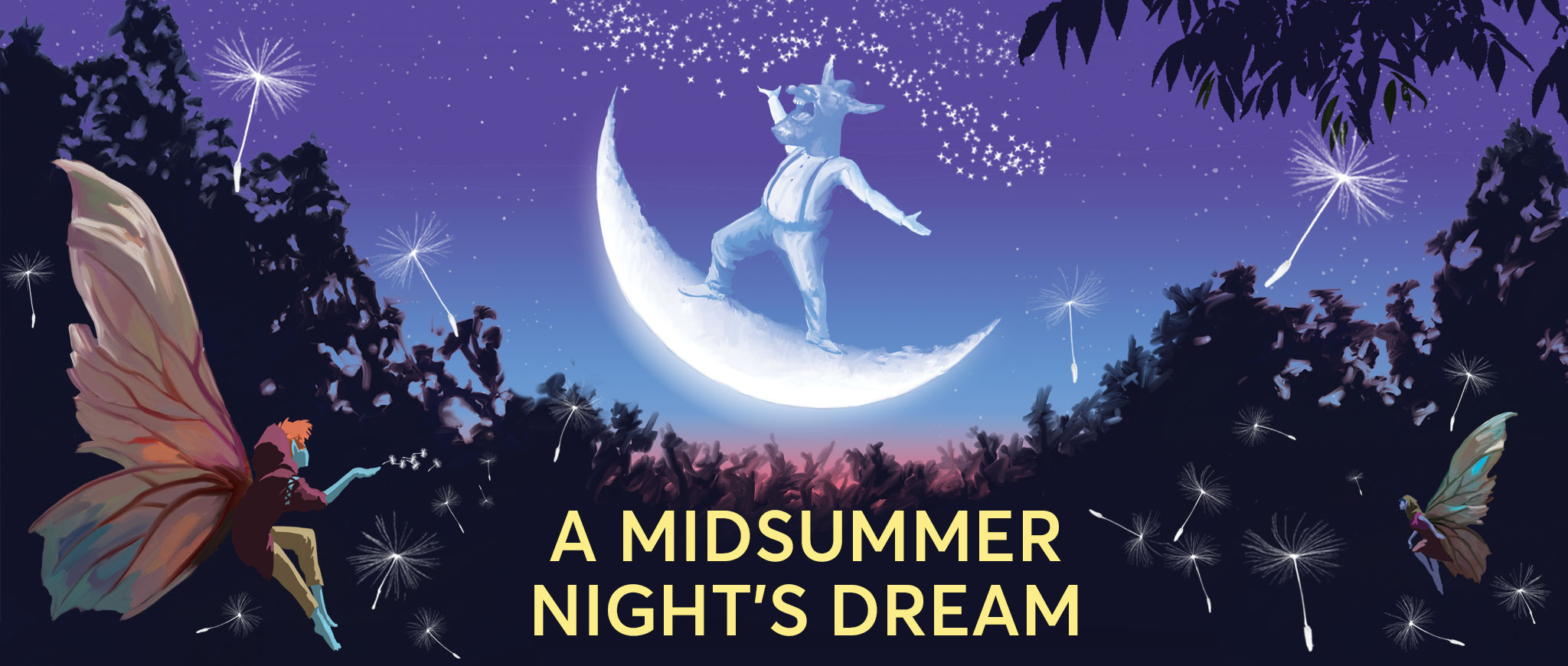 Join our Adult Book Club!
Friday, May 29th @ 1:00 PM
At 1:00 PM today we'll be meeting to discuss this book:
There are two easy ways to join in the discussion:
1. Use your land line or mobile phone to call:
1-929-436-2866
Password: 782828
(this option permits you to speak and hear all participants on your phone)
*** OR ***
2. Click on this link to join the Zoom session:
Password: 782828
(this option permits you to view and hear participants on your device)

I sure hope to see you!!
The Flight Attendant
by Chris Bohjalian
a book review

by Gwen Putnam-Bailey

I discovered this book on Libby, the NH Downloadable Book Consortium, available to RPL patrons with a library card. I found a few other books that I wanted to read but alas, due to a waiting list, I placed myself on hold for them. Currently on my "shelf" await,
Ask Again
by Mary Beth Keane,
The Glass Hotel
by Emily St. John, and
American Dirt
by Jeanine Cummins.
Searching for a book that would satisfy a yearning for a bit of armchair travel and mystery, I "landed" with the Flight Attendant. The book centers around it's protagonist, Cassie Bowden, a career flight attendant with a penchant for drinking and one night stands. One night on a layover in Dubai she visits the hotel room of a hedge fund manager that she flirted with on the flight there. His name is Alex Sokoloff, and he kindly invites another colleague to the room for a drink as well. Miranda is a Russian associate with suspicious links to "operatives." After she leaves the room that evening and Cassie decides to stay the night, a murder occurs and the mystery begins to unfold.
Bohjalian is adept at keeping the reader guessing throughout the novel, and provides an interesting pychological profile of Cassie. The locales in the book could have been more descriptive but despite this minor flaw, I found the book to be a decent escape into another time and place. I particularly liked the surprising conclusion of this thriller. If you like this book, you may like
An Anonymous Girl
by Greer Hendricks, or
The Woman In Cabin 10
by Ruth Ware.
River Of Doubt, Theodore Roosevelt's Darkest Journey
a book review

by Shawna Healy

I downloaded this audiobook through the Libby app and was immediately engrossed. The reader, Paul Michael, has a soothing yet commanding voice as he describes this daunting expedition into the Amazon River. The American-born writer and journalist Millard made it to The New York Times best seller list with this book, her debut novel. This inconceivable adventure begins after Teddy's defeat in his bid for a third Presidential term in the 1912 election. Roosevelt
has a unique way of testing his endurance with intense punishment as he undertakes this epic dream
in the uncharted jungle of Brazil's Amazon River
.
He is joined by his son Kermit and other explorers who possessed the vital skills needed to combat the Amazon. The challenges the men faced, coupled with a strong desire to live, had me from the beginning. The hardships included hostile rapids, Indian attacks, fatal parasites and piranhas that needed to be outsmarted by a sacrifice in the infested waters they crossed. The story begins with Teddy fighting for his life in the middle of the jungle. I did not know how Roosevelt died but I hoped deep down that it was not like this; in fact three men did lose their lives during this adventure. He was a President I have been fascinated with since my son did a school research project on him and even dressed as him for Halloween; I wanted to learn more about him myself. This epic non-fiction continues after they return home and we learn what happened to the survivors and the sad events that plagued Kermit after Teddy's death in 1920. One fact I found out was that Teddy's voice sounded as if he had just inhaled from a helium balloon, yet he could fill Madison Square Garden and everyone in attendance awaited his words. I also learned that he did not die deep in the Amazon. This is a must read or listen to.
YA Books For True Crime Fans
By Jessica Ryan
There are two topics of conversation that never fail to draw me in: anything having to do with paranormal/unexplained events and TRUE CRIME. There's something about watching documentaries on high profile or little known cases that makes me want to dig out my Sherlock Holmes hat and become an armchair detective.
This week's video gives you three YA book recommendations to satisfy the Sherlock Holmes in all of us.
I've made it easier for you to know when a new video is published. Just click the video below, then click the video's description, and you'll see a link to subscribe to the page!
Thursday, June 4th
10:30am
by Marcia Beckett
I'm excited to bring you story time via Zoom! Please join us and tell your friends. Everyone is welcome
(A Rye Public Library card is not required).
Please email contact@ryepubliclibrary.org for more meeting link and information!
Story Time description:




Did someone say, "UNICORNS?" Yes! We'll have a magical time. Join us for an enchanted story time and bookmark craft.




Supplies for craft: wooden stick or card stock, glue, scissors, paper, yarn (we'll add for the mane), and crayons/markers.
We hope you enjoyed this week's special edition Booster! We welcome your feedback and suggestions for future issues. Please be well, and continue to take care of yourselves and others until our paths cross again next week.

A closing thought: Our gracious Friends of the Rye Public LIbrary group sponsors many museum memberships for the Rye community. As with so many arts institutions, museums are finding new ways to reach out. Until you can once again borrow our pass and visit in person, please enjoy a video exhibition from the Currier Museum [Scroll to the Currier from Home section]