Armchair Adventures
hosted by RPL Director Andy Richmond

Join me for the first session of

Armchair Adventures :

a new RPL book club

on Thursday June 4th at 2:00 PM [and First Thursdays monthly]
There's nothing like a good adventure narrative to satisfy your wander lust or itch for adventure when options

in real life

are somewhat limited . Please join in a discussion of the title above: The Lost Cyclist by David Herlihy. This title is available on Hoopla, which means it can be borrowed and read simultaneously by everyone who's interested. We'll meet by Zoom to discuss on June 4th.
In The Lost Cyclist we'll investigate the mystery of Frank Lenz who's late 19th century round-the-world cycling tour ended in his disappearance. The book brings to light an era of wide horizons for the newly accepted bicycle and those who served as ambassadors to the world on two wheels.
Cake Time!
Get creative with RPL's Juliette Doherty! Having been on the receiving end of a few office birthday cakes and other confections by Julie, I can vouch that they taste as good as they look! Julie shares yet another talent this week in a guided cake decoration video. Enjoy!
Book Club
is returning! We've crafted an online book club that will meet to discuss The Mountains Sing by Mai. We'll meet virtually by phone call or join us in a visual Zoom session - either way works!
Check here for your access link pw: 782828 or call in numbers as the day grows closer.
Both e-books and audio books are available using the Hoopla app through the library - FREE!
If you need help setting up your Hoopla account, contact us:
email contact@ryepubliclibr
ary.org
Breath of Joy with Sherry - May 19, 2020
with Sherry
Another restorative yoga session created for you by your RPL staff. Thanks Sherry!
LIFEGUARDS NEEDED - TOWN OF RYE - SUMMER 2020
The Town of Rye is seeking responsible individuals to join its Safety Patrol Staff of Certified Lifeguards for the 2020 summer season. Applicants must be certified in lifeguarding and CPR. Must be able to pass a background check and be able to pass a physical agility test. Start June through Labor Day. Part-time and full-time 5 days a week, including week-ends. Competitive hourly rate. Depending on funding, cost incurred for certification courses may be reimbursed. Applications available online at
www.town.rye.nh.us
or call (603) 964-6411 to request one.
Please send application with current certifications to the Town of Rye Fire Rescue, Attn: Lieutenant MacGlashing, 555 Washington Road, Rye, NH 03870, or email Jmacglashing@town.rye.nh.us
Remember that in honor of last week's National Library Week celebration Rye Public Library Patrons are now able to borrow SEVEN items each month through Hoopla. This easy to use, universally available resource offers thousands of ebooks, audiobooks, TV and film selections, comics and more ! Please enjoy two more items each month as our thank you for your patience and flexibility as we all navigate this unprecedented period in public library service.
Rye Public Library is a proud member of SAL: Seacoast Area Libraries.

581 Washington Road, Rye N.H. 03870 603-964-8401
contact@ryepubliclibrary.org
May 22, 2020


Vol I

Issue

8

weekly
What lies behind us and what lies before us are tiny matters compared to what lies within us.
Greetings readers of Rye,

Our weekly outreach continues with the latest version of RPL's Booster. We hope you are bearing up under the lingering pressures of pandemic management. V is the letter for today. Verify! keep seeking valid health information and practices. Be vigilant; don't get passive with precautions. Be vivacious; find new ways to enjoy life within boundaries. Be victorious! We all will if we continue to work together in respectful cognizance of our personal and community responsibilities to each other and the rest of the world. These are the guiding parameters of our ongoing plans to resume further phases of library service in the next weeks. Watch for forthcoming communications of our next steps.
We'll be conducting a social media poll to name an upcoming "all Patron" newsletter. Thanks for the submissions we've gotten, but we do need more content from all of you! Just send your submissions
here
. We'll get your vote for a newsletter name, and put the edition out soon. Until then, please enjoy another weekly Booster edition, and watch for our growing programming offerings for adults and children. Oh, and send those
submissions
, we love to hear from you!
Please Be Well, Andy Richmond

Director, RPL


Shakespeare's Sonnets : Sonnet #116
by Lisa Houde
See you next week!
*******************************************************************
In other Shakespearean news:
Recording has concluded!
Our director is preparing the show, and the plan is to have it released to the public on Saturday, May 23rd at 10:00am.
Look for the production on the library's Facebook page on Saturday. It's a wrap!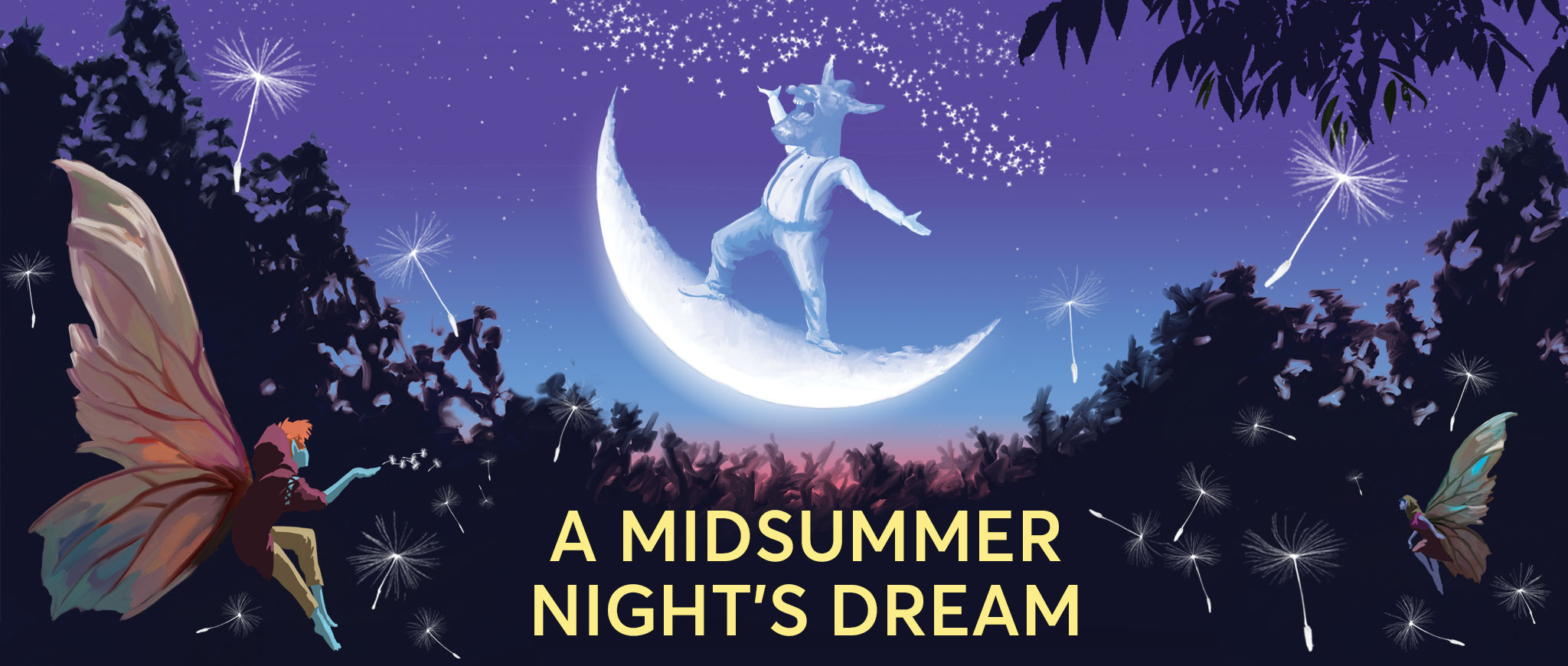 Judy's Garden Part II

A Rye Community Profile: Meet Judy Tracey
by Gwen Putnam-Bailey

Judy attended a Rye Driftwood Garden Club meeting presented in 2017, and changed her thoughts about her kitchen vegetable garden. The program was the
Art of Growing Food
by Ellen Ogden. Ellen encouraged gardeners to place their gardens where they would be convenient and easier to grow. Judy realized her raised beds in the back of the house had never done well, "out of sight,out of mind." She decided to place a bed, dug by her grandson, along her front walkway. She filled it with new soil and bought plants including super tomatoes, cucumbers, bush beans, yellow squash and herbs. The next year she enlarged the strip to include strawberry rhubarb. The rhubarb was relocated from Rosamund Thaxter's home in Kittery Point given to the Tracey's sixty years ago by the gardener, (and friend of the family.) She was the great niece of the author Celia Thaxter, best known for her poetry and stories about her home on the Isles of Shoals! This spring the garden has been enlarged by another foot and Judy says it is finally "big enough!" Judy has started many of her plants from seed for the first time this year to plant in her front garden. For her tomatoes she plans to use new plastic cages for growing once they have started in the pots. Her herb garden will consist of basil, cilantro, sage, dill (for pickles), and oregano. She also has strawberry plants that will multiply quickly and be given away in pots to friends and garden club members.
Meet Judy!
Some gardening tips from Judy include:
Start with your soil. Buy a test kit or contact your garden center or UNH Cooperative Extension to find out the ph level of your soil. You want to amend your soil to the needs of your specific plants.
Deadhead your flowers once they bloom. For some you will want to pinch the dead flower; for others such as daffodils, you will deadhead at the base of the plant.
If your plants are not "happy", dig them up and put them in a different spot. Just about any plant can be replanted at any time except for poppies (fall only). Use organic pest control such as Milky Spore on your lawn to reduce Japanese beetles on your plants.
Plant bee balm and shasta daisies to attract bees, hydrangeas and roses to attract hummingbirds!
Most of all, enjoy your garden at any age! It is beneficial for your health and brings friends together!
For more detailed instruction on gardening, go to the Rye Public Library homepage and log in to the Universal Class, Introduction to Gardening. All you need to get started is your library card number. Universal Class offers two types of learning experiences, you can simply watch the "how to" videos, or take the class with coursework for certification in your desired subject. I signed into video mode; Introduction to Gardening, and was taught to fertilize my garden once or twice during the growing season, and spread kitty litter to prevent hungry rabbits from visiting, along with many other valuable tips. Each video is less that ten minutes long and there are eight chapters for this particular program. You can skip a chapter if you like to just focus on your point of interest too. Landscaping 101 looks intriguing for my next class! There are over 500 classes available, ranging from business, education, crafts, and cooking and more. Check it out and see what you can learn on Univeral Class!
Memorial Day Wreath Tutorial
Marcia shows you how to make a Memorial Day Wreath! Perfect for anyone wanting to get ready for the upcoming holiday.
Thursday, May 28th
10:30am
by Marcia Beckett
I'm excited to bring you story time via FaceBook Live! Please join us and tell your friends. Everyone is welcome
(A Rye Public Library card is not required).
Story Time description:




Picnic time! Find a favorite blanket to lay on the floor and 'pack' an early lunch. We'll read some fun picnic books and have a yummy lunch together!
Please email contact@ryepubliclibrary.org for more information.
We hope you enjoyed this week's special edition Booster! We welcome your feedback and suggestions for future issues. Please be well, and continue to take care of yourselves and others until our paths cross again next week.

A closing thought: Our gracious Friends of the Rye Public LIbrary group sponsors many museum memberships for the Rye community. As with so many arts institutions, museums are finding new ways to reach out. Until you can once again borrow our pass and visit in person, please enjoy a video exhibition from the Portland Museum of Art [choose from many options on their home page]