Please enjoy a tour of Juliette's artwork and a little insight into her approacy!
Armchair Adventures
hosted by RPL Director Andy Richmond

Join me for the first session of

Armchair Adventures :

a new RPL book club

on Thursday June 4th at 2:00 PM [and First Thursdays monthly]
There's nothing like a good adventure narrative to satisfy your wander lust or itch for adventure when options

in real life

are somewhat limited . Please join in a discussion of the title above: The Lost Cyclist by David Herlihy. This title is available on Hoopla, which means it can be borrowed and read simultaneously by everyone who's interested. We'll meet by Zoom to discuss on June 4th.
In The Lost Cyclist we'll investigate the mystery of Frank Lenz who's 19th century round-the-world cycling tour ended in his disappearance.
While selecting the first discussion book on Hoopla, I noticed you can also borrow another of my favorite adventure stories as an audio book. I only passed it up as a book club choice because it is only available
in audio. Please listen, though, to Dervla Murphy's Full Tilt -Ireland to India with a Bicycle. Murphy recounts her 1963 solo cycling trip just as the title proclaims--from Ireland [leaving in winter] overland to India, including crossing Afghanistan, and avoiding any disappearance! Dervla Murphy is a groundbreaking traveler and classic Irish storyteller. Her exploits are incredible though delivered in an off hand and highly humorous style. You'll love it!
Whatever Book Club Wednesdays
Wednesday, May 20
1:00 PM
OR
6:30 PM
Join me every Wednesday while we're at home!
Bring a 3-line description of an adult book (or two) to share, or just hang out and listen for recommendations.


We'll meet via
Zoom
(pw: 095676) or by phone.
Hope to see you there!
Zoom
(pw: 964860) or by phone.
Book Club
is returning! We've crafted an online book club that will meet to discuss The Mountains Sing by Mai. We'll meet virtually by phone call or join us in a visual Zoom session - either way works!
Check here for your access link pw: 782828 or call in numbers as the day grows closer.
Both e-books and audio books are available using the Hoopla app through the library - FREE!
If you need help setting up your Hoopla account, contact us:
email contact@ryepubliclibr
ary.org
LIFEGUARDS NEEDED - TOWN OF RYE - SUMMER 2020
The Town of Rye is seeking responsible individuals to join its Safety Patrol Staff of Certified Lifeguards for the 2020 summer season. Applicants must be certified in lifeguarding and CPR. Must be able to pass a background check and be able to pass a physical agility test. Start June through Labor Day. Part-time and full-time 5 days a week, including week-ends. Competitive hourly rate. Depending on funding, cost incurred for certification courses may be reimbursed. Applications available online at
www.town.rye.nh.us
or call (603) 964-6411 to request one.
Please send application with current certifications to the Town of Rye Fire Rescue, Attn: Lieutenant MacGlashing, 555 Washington Road, Rye, NH 03870, or email Jmacglashing@town.rye.nh.us
Remember that in honor of last week's National Library Week celebration Rye Public Library Patrons are now able to borrow SEVEN items each month through Hoopla. This easy to use, universally available resource offers thousands of ebooks, audiobooks, TV and film selections, comics and more ! Please enjoy two more items each month as our thank you for your patience and flexibility as we all navigate this unprecedented period in public library service.
Guided Meditation

with Liz Korabek
is back! Enjoy a remote session of thoughtful focused time every other Friday at 1:00 PM. Click here to join live streaming ,or view the earlier sessions in Previous Events . From there you can check out other programming streamed earlier at the Library too!
Rye Public Library is a proud member of SAL: Seacoast Area Libraries.

581 Washington Road, Rye N.H. 03870 603-964-8401
contact@ryepubliclibrary.org
May 15, 2020


Vol I

Issue

7

weekly

Fall seven times and stand up eight.
Greetings readers of Rye,

Thanks for those who have already contributed stories of today's trials and how reading, viewing, listening--making the most of your Library has helped in challenging times. We would also love to hear stories of community and place. In short, we'd like to hear YOUR stories and see your photos; to help share them with your neighbors and celebrate this powerful community! As I mentioned last week, we're planning an All Community newsletter, and invite your continued submissions! We will have a vote for the name of this special edition on social media next week. Help us compile content-- please send reviews of something you enjoyed reading, viewing or listening to electronically. Maybe a poem, short video or other media that captures your Rye experience during COVID 19. Just send your submissions
here
. We'll put things together into a very special edition newsletter coming soon!
Please enjoy another weekly Booster edition, and watch for our growing programming offerings for adults and children. Oh, and send those
submissions
, we love to hear from you!
Please Be Well, Andy Richmond

Director, RPL


Shakespeare's Sonnets : Sonnet #57
by Lisa Houde
See you next week!
*******************************************************************
In other Shakespearean news:
1. Recording has commenced! Looking forward to finishing up and presenting the performance!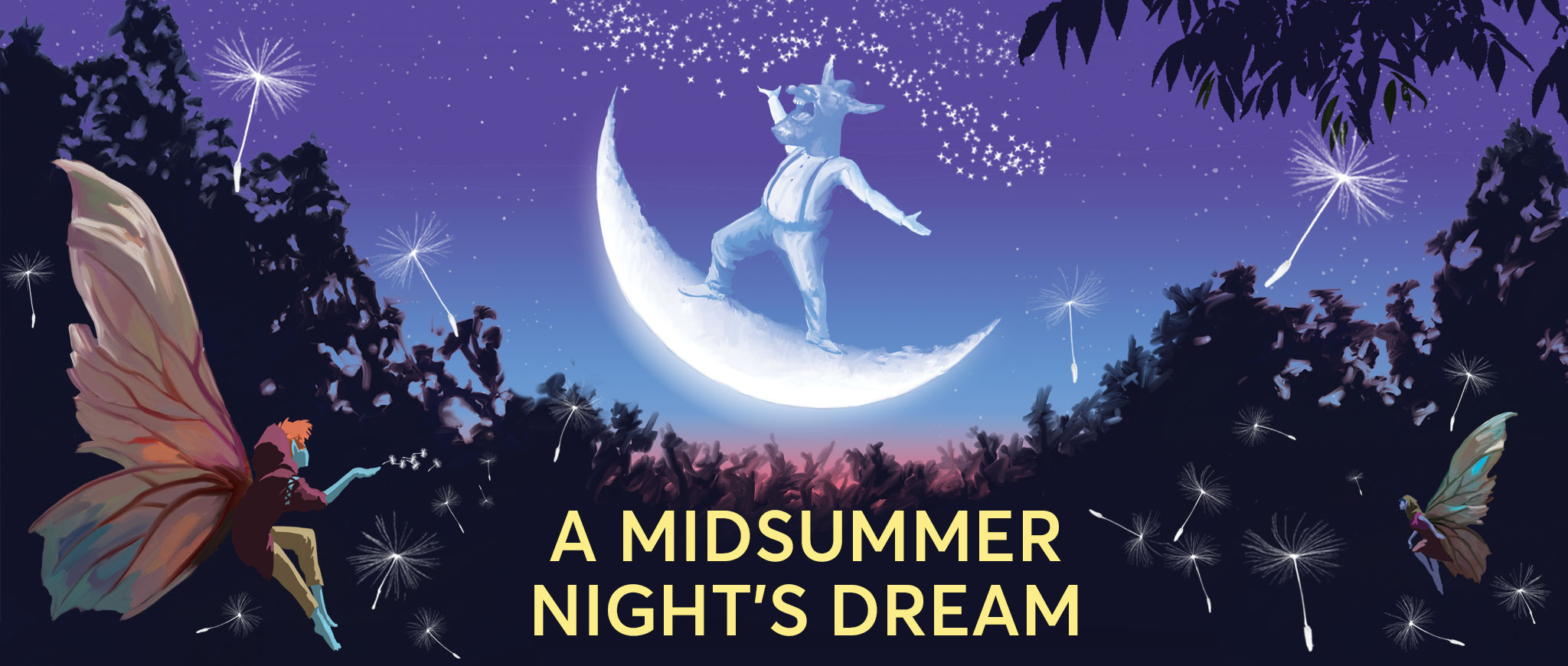 2. Here's an interesting article I came across last week: Greenblatt's article (linked below) shows how the bard was impacted by the plague - kind of mirroring, in some ways, the pandemic we're facing - and how it found its way into the works of Shakespeare.
Interesting stuff! Have a look by clicking below:
Judy's Garden

A Rye Community Profile: Meet Judy Tracey

by Gwen Putnam-Bailey

Many of you may have noticed the beautiful garden in front of 544 Wallis Road. It is the home of Judy Tracey, who has brought her talents from her previous landmark home and garden at 257 Washington Road.
Judy and Bernie raised their four children on the corner of Washington and Long John Road, where they lived for 54 years. Judy wanted to be with her children while they played outside and decided to start a garden in the front of the stone wall of her house. Over the years she enlarged the plot, studying the bloom time of plants and zone conditions to curate an orchestrated display. Judy's pursuit resulted in a gorgeous flower garden that slowed down traffic on her road and offered a great opportunity for her to talk to her neighbors! In addition, she found a therapeutic outlet from her busy real estate career.
Six years ago, the Tracey's moved to 544 Wallis Road and Judy began her new garden. She had two large trees cut down and used the rocks that circled them to plan her garden area. She started small and expanded over time, planting mostly perennials. The buyers of her old home invited her to take plantings and bulbs as they could not keep up with her old garden! Judy has also been the recipient of many other plantings such as lupines and poppies from family and friends....and states that "this is the meaningful part of gardening!" Judy takes care with planning and balance, finding the right spots for each significant plant.
Four years ago, Judy finally had the time to join the Garden Club in Rye. She is proud of the annual plant sale in May, and the Christmas sale in December. You can find her maintaining the Town of Rye planter in front of the Rye Congregational Church on a sunny spring day!
Stay tuned for Spring Gardening Tips from Judy in our next issue of the Booster!
A 1950's Childhood
by Sherry Evans

With so much time to ruminate, my mind has been returning to the days of my childhood in a suburban, New Hampshire neighborhood. My hometown is Derry, NH, yes, I am that rare person who is a NH native (and proud of it)! I was lucky enough, along with my brother, to live in a nuclear family on an acre of land in a traditional Cape. We were not wealthy, although my parents worked hard, and I never wanted for anything. I was a happy and sometimes moody kid, in other words, normal!
Why have these memories come back to me now? Perhaps because these days of social isolation, of cooking all meals at home and the lack of the usual stimulations are reminding me of the simple life of the 1950's. My Dad built a bomb shelter in our basement and it was stocked. And now we are stocking up again. Back then it was not toilet paper but canned vegetables. I shop once a week now and plan meals. I haven't done that for decades.
My Mom was home every day when I got off the bus. I immediately changed out of my school clothes, had a snack and raced outside to play. This was in the days before 'playdates'. At a very specific time my brother and I would be called in for supper (not dinner) and we ate it together as a family. Always good food, comprising the basic food groups. Then homework, bath and bed. Each night I went to bed knowing I was loved and safe.
As life began shutting down due to Covid-19, I was gripped by fear....fear of contracting it, fear that my friends or family would get it, and fear of being alone. For many of us daily routines just abruptly stopped. Zoom became my best friend. The Internet, my phone and Netflix, essential survival tools. I made face masks and listened to classical music.
We are in our 9

th

week of shelter-at-home and social distancing and, at last, I am at peace. Fear is gone replaced by gratitude, compassion and, very often, joy. I am resilient, like all of you; I have inner strength and power. I can do this. You can do this!
So perhaps, like me, you have been ruminating about the past. Enjoy it! Let it bring you strength and comfort.
I include a photograph of my granddaughters, Robin and Iris, holding 'Lucky', who arrived with his buddies two weeks ago. They live a 1950's life in rural Vermont, 5 miles from the Canadian border. I know that each night my granddaughters know they are loved and are safe and that allows Nana to get a good night's sleep.
Books to Read Based On Your Netflix History
It's time for us to have a serious chat about Netflix. The convenient and addicting streaming service has been releasing quality content for years. One of my favorite methods for giving book recommendations is finding out what's in your Netflix history, so I've taken three binge-worthy adult shows and paired them with three riveting YA novels.
This week's video is for all of my fellow binge-watchers. I see you. I appreciate you. NOW READ A BOOK!
I've made it easier for you to know when a new video is published. Just click the video below, then click the video's description, and you'll see a link to subscribe to the page!
Thursday, May 21st
10:30am
by Marcia Beckett
I'm excited to bring you story time via FaceBook Live! Please join us and tell your friends. Everyone is welcome
(A Rye Public Library card is not required).
Story Time description:




Memorial Day is Monday, 5/25. We'll honor the day with books about our flag and our country. The Memorial craft will be a star wreath.

You just need: different colored paper to cut out stars, a paper plate, glue, scissors and ribbon.
Please email contact@ryepubliclibrary.org for more information.
We hope you enjoyed this week's special edition Booster! We welcome your feedback and suggestions for future issues. Please be well, and continue to take care of yourselves and others until our paths cross again next week.

A closing thought: Our gracious Friends of the Rye Public LIbrary group sponsors many museum memberships for the Rye community. As with so many arts institutions, museums are finding new ways to reach out. Until you can once again borrow our pass and visit in person, please enjoy a video tour of the Peabody Essex Museum