Ready for Action in 2012!
This year is already off to a roaring start! With a month already behind us, we are pleased to keep you informed and engaged with fun and exciting activities, news, and announcements. You can expect to see our newsletter during the last week of each month.
Read on and click away! We hope you enjoy our newsletter!
If you or someone you know is in need of our services, or if you would like to make a difference in your community, click on the "Take Action" button below and you will be linked to our form page at our web-site.
Wheelchair Curling!
We enjoyed a fantastic free introduction curling clinic organized by Curl BC and supported by the Canadian Curling Association on January 31st. The Can Curl More event was attended by beginner curlers eager to play with and learn from the pros!
Instructors Karen Watson (coach) and Paralympic gold medal curler Sonja Gaudet started with a slide show presentation to prepare us with the basics before we hit the ice. Also present to lend a hand were respected mentors Darryl Neighbor, and Gary Cormack who are also gold medal paralympic curlers. Thank you to Elizabeth Walker-Young and Penny Bartel for facilitating this event!
We encourage everyone to get out and play no matter what your disability may be. Wheelchair curling is just one of many fun sports to participate in.
Pos-Abilities Hot Sheet
Equipment Donations
We would like to send out a big "Thank you" to our community for the recent equipment donations. We are pleased to have been able to fulfill the needs of a few more people.
Volunteers needed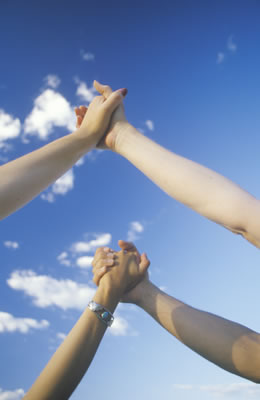 -

female assistant needed to help limited mobility person with changing in and out of swim attire at W.C. Blair pool twice a week
- volunteers needed to help us with the Pos-Abilities Wedding show and other fundraising events.
- got a truck? We need volunteers from time to time to help pick up and deliver donated equipment.
Call 604-967-0117 if you can lend a hand!
Paid Positions
Tethered Computer Services Inc. has a part time position available in the store. Read details here
Contact Langley Pos-Abilities.
If you or someone you know is in need of our services please contact us through our website or email.
We hope you enjoyed this month's newsletter.
Future articles will cover more links to resources, events in our community, fundraiser news, and interesting projects that are in the planning stages right now!
Our next issue will be sent out at the end of February. Until then, have yourself a great month!
Langley Pos-abilities Society
604-961-0117