My Living Room Story Times
When we all found ourselves having to stay home, putting our day-to-day routines on hold, I felt like everyone else - disconnected. And then, just like that along comes ZOOM. Not the "Zoom" kids' show that I remember watching on WGBH when I was about eight, but a ZOOM application that allows us to carry on, via computer, from home.
My story times have moved from the Rye Public Library Community Meeting Room to my living room where I continue with the same routine of three songs, a picture book read-aloud, another song, another read-aloud and either another book or song. We clap, we stomp, we wave and shine our mobile phone flashlights to "This Little Light of Mine". We listen, we talk, ending with an activity such as our most recent-- little chefs making chocolate-pudding-gummy worm mud pies or our recent craft-- making flower headbands for Earth Day.
Much is the same, but much is different. I see the parents and kids on my laptop screen in an array of rectangles (remember Hollywood Squares?). They see me sitting on my couch with John Singer Sargent's "Corfu" print behind me. They are virtually in my living room and I am virtually in their kitchens or living rooms. The less important stuff is different - sitting on the floor or the couch, seeing everyone in person or on the screen. The important stuff is the same - being together, reading, sharing and laughing. They get to meet my dog, Baxter and I get to see their favorite stuffed animal, their bean bag chair, their cat, their dog, their latest toy and their homemade clay. Each week brings a whole new show and tell that I enjoy as much as the kids (note to self - add show and tell to story times in the Community Room ☺).
So, despite all this unsettling uncertainty it feels wonderful to carry on as we were--things are a bit different, but no less meaningful. Thank you Rye Public Library, thank you Zoom and thank you story time goers. It wouldn't ever be the same without you!
Book Club
is returning! We've crafted an online book club that will meet to discuss The Mountains Sing by Mai. We'll meet virtually by phone call or join us in a visual Zoom session - either way works!
Check here for your access link or call in numbers as the day grows closer.
Both e-books and audio books are available using the Hoopla app through the library - FREE!
If you need help setting up your Hoopla account, contact us:
email contact@ryepubliclibr
ary.org
For Parents
with kinder-
garten aged children:
Rye Elementary
School is presently registering
for the school year

2020-2021
(New students entering
RES only)
. RES

Kindergarten
day program. It is important that all students register
year. RES accepts registrations by
and USPS. Here is a link to the materials needed to register:
Also: The Rye School District provides weekly food boxes for families in need. We are currently looking for grocery store gift cards that will be used to fill the boxes with necessary items. We also could use cans of vegetables, soups, beans, rice and pasta. Donations may be mailed to Rye Elementary or placed in the large blue trash can outside the elementary school.
Remember that in honor of last week's National Library Week celebration Rye Public Library Patrons are now able to borrow SEVEN items each month through Hoopla. This easy to use, universally available resource offers thousands of ebooks, audiobooks, TV and film selections, comics and more ! Please enjoy two more items each month as our thank you for your patience and flexibility as we all navigate this unprecedented period in public library service.
Guided Meditation

with Liz Korabek
is back! Enjoy a remote session of thoughtful focused time every other Friday at 1:00 PM. Click here to join live streaming today: Friday April 24th ,or view the earlier sessions in Previous Events . From there you can check out other programming streamed earlier at the Library too!
Don't forget
Universal Class!
This incredible resource offered to Rye Public Library cardholders has the motto: Learn anything, learn any time, learn anywhere! How perfect for today's world? Take any of over 500 classes on topics from gardening to metaphysics. Just log in with your library card and start a class!
Rye Public Library is a proud member of SAL: Seacoast Area Libraries.

581 Washington Road, Rye N.H. 03870 603-964-8401
contact@ryepubliclibrary.org
May 1, 2020


Vol I

Issue

5

weekly

"May, more than any other month of the year, wants us to feel alive."

--Fennel Hudson
The first day of the fifth month of 2020. May Day. This year those words constitute a double entendre I won't belabor here, but May also ushers in warmer weather, emerging green, bird migrations, and blossoms of all kinds. Governor Sununu has tasked us with staying at home except for essentials like groceries. At the same time, there is recognition of the equally essential need to get outside--wisely. Rather than heading like lemmings to the most popular of New Hampshire's trails, state government suggests a
hiking at home
strategy. [the most over-used trail heads are closed now anyway] We're lucky on the Seacoast to live in one of the most beautiful areas in the U.S., if not the world. So the beaches are closed--it's for the right reasons, like it or not. There are new
endeavors
to take on, horizons to stretch. [and if all else fails, there are always
donuts
]. With so many outdoor options close to home, even just outside your
back door
, this week's Booster focuses on the beauty available to us here on the Seacoast.
Please Be Well, Andy Richmond

Director, RPL


Shakespeare's Sonnets : Sonnet #113
by Lisa Houde
*******************************************************************
In other Shakespearean news:
The cast for A Midsummer Night's Dream has met and we begin recording this week! So far, the plan is to have the link to the complete recording by (gulp) Saturday, May 9th. *fingers crossed*
Break a leg!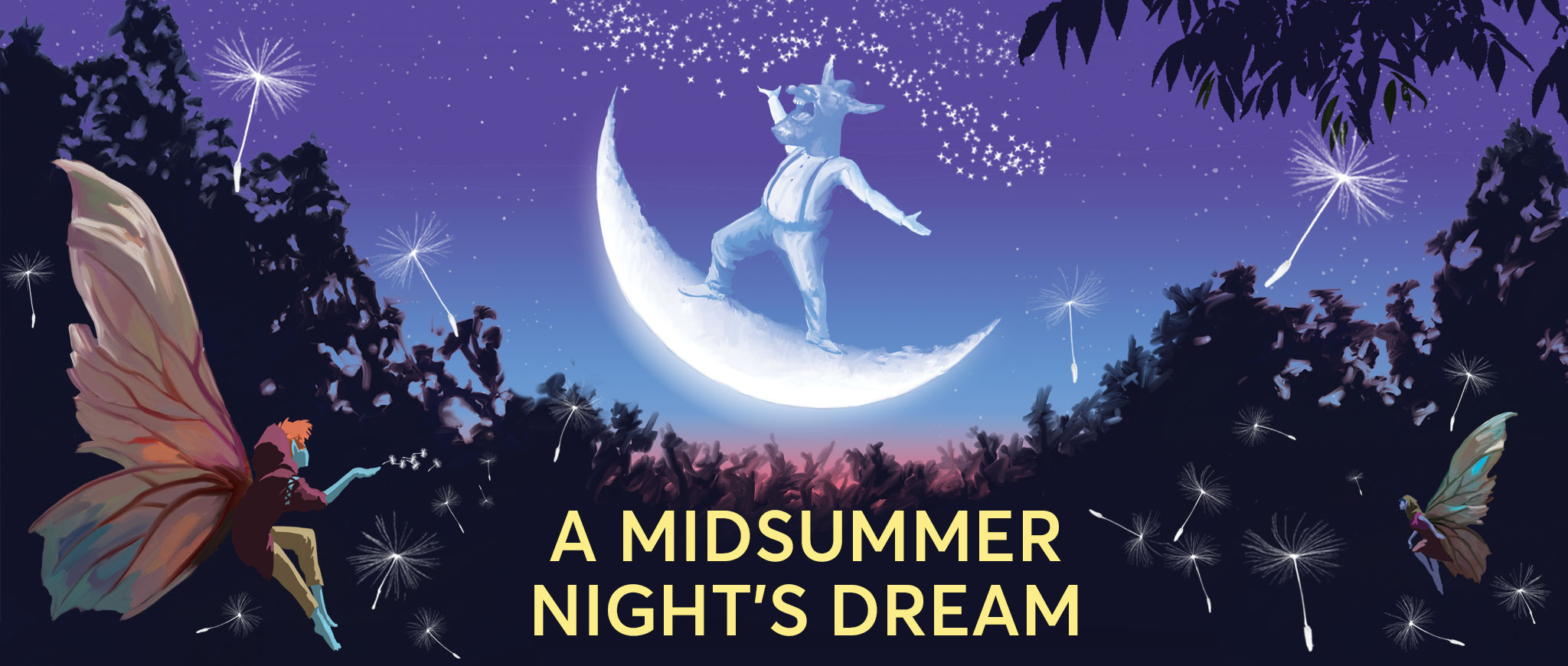 The Daily
by Lisa Houde
I'm lucky. In 1998, from a computer desktop in Seattle, we began looking for a home in New Hampshire, and we found a home and property in Newmarket which we would eventually buy and fall in love with. It started with an image of the house - two-story, charmingly adorned with a porch, (which we later learned had been the town's gazebo and gathering space, and had had its back side chopped off and affixed to our home) and in the front yard - the showstopper: the stunning brilliance of a claret-pink crabapple tree in full exploding bloom. When we arrived in New Hampshire, that love story deepened when we learned that the unique property included .8 acres of manicured yard and gardens along with two acres of woods - a lovely rolling landscape with gorgeous outcrops of rocks and clearly defined trails made by the six children who grew up in the house.
I've always loved this place, but during our time of isolation, the love has grown into a kind of essential need to connect with the earth and woods even more - so, I've instituted "The Daily." A fresh double cup of French roast in hand, and off I go...slowly meandering through the trails each morning.
Today, tiny glittering diamond necklaces line the sweet wintergreen peppered throughout the woods. Birdsong joins me, and the honking of a messy V of Canadian Geese announce themselves - heading north. Standing at the apex of the woods, atop those outcroppings, the vantage point is long, showing the ball field - a carpet of white frost in the distance, and quiet homes, which line the other three sides of the lot, begin awakening. Sweet partridge berry pokes through the sparkling frosty leaf mulch, and squirrels fritter and fret all around.
Last week, after doing some yard work and transporting leaves to the back, we noticed someone had dumped garbage in two different areas; this was a disgusting find. We bagged the refuse and realized that though we couldn't prevent people from coming onto the property, and we didn't really want to, but thinking that a visual barrier might make the garbage dumpers think twice and realize that the property is being monitored, Syl and I hauled heavy downed trees all along the perimeter to create a visual fence of sorts. We checked the property map and found all the iron pins to delineate the property line, though we struggled to find the drill hole in an old stone wall. Once we did, we used an old rusted window weight and pounded it into the nearby area.
So this morning, I skirted the edges of the property, deliberate small steps, and just connected down and inward and filled myself with the ecstasy of being right where I was. Breathing. Calming. A reflective observance of the burgeoning life of spring in those woods. The overwhelming appreciation of the earth filling me to almost a painful kind of delight in this earth. I considered that I'm right where I'm supposed to be doing exactly what I'm supposed to be doing. Inner calm floods in.
After the wooded perimeter walk, known as "poodle run" where our two standard poodles would tear around at Indianapolis 500 speed, and arriving back to the groomed part of our yard passing our old barn on the left, I connected to the tiny sweet leaves of lemon balm growing around a circular brick "patio" where an old chiminea used to sit. Nettle shoots coming up: note to self - must move those to the back area of the property so Syl doesn't get stung when mowing! Old "ghost sticks" of last year's asparagus shoots marking the spot where new delicious spears will soon appear. Small comfrey shoots spring up in the warmth and sunshine of spring. Raspberry canes need pruning, and tiny buds have begun on peach and apple trees. A woodpecker hammers in the distance, and a small area of fern leaves on "Fern Hill" (named so after the Dylan Thomas poem) somehow survived beneath the downed autumn leaves and show a bright green. Day lilies and tulips sprout up around 4 inches, and in the kitchen garden, fragrant chives start their oniony scented growth.
It's a good place. Right here, right now. That's the daily mantra.
(written April 1, 2020)
Lookin' Out My Back Door
[part one of two]
another cliff-hanger by Juliette Doherty
Are you grasping at straws lately for some stay-at-home entertainment? If you live near a wooded area, don't underestimate the fun of a critter camera. With crowds at a minimum, people watching will have to wait, but critter watching is at its peak.
At the bottom of my driveway is a space dedicated to painstakingly tended plants and flowers. Every year it's a challenge to keep them intact. I unwillingly share the bounty with midnight munchers and come morning I'm faced with the remains of many mangled floras. After a sordid history of seeking remedies, the critter- cam has shed some new light on this long running plot pilfering.
I'll admit I'm not a gardener. Plastic plants are even a tad too needy for my taste (all that dusting) and if I didn't fear neighborhood shunning I'd pave my front yard and spray paint it a lovely shade of grassy- green. Yet somehow over the years, the little area bordering the driveway has continued to grow, and now and then another plant was added.
I've tried any and all ideas that came my way to stop the frenzied feasting occurring after lights out. One year it was spring scented soap bars hanging among the plants. I hated the look as well as the smell, but the animals did not mind it one bit. I tried liberally sprinkling spices on spritzed leaves... red pepper, black pepper, garlic, all faithfully reapplied after every rain. Friends and neighbors probably assumed I was cooking Italian most nights as the scent carried far and wide, but the plant pilferers still came with gusto. Could it be I was making everything tastier? I tried spreading used cat litter around. Seriously, who could tolerate that scent while eating? Deer, for one.
That failed remedy, however, gave my cat a very undignified idea. You can guess what it was, leaving behind more damage to be dealt with. (It's why some people prefer dogs.) A desperate Google search mentioned that fox urine will keep critters at bay, but it's very pricey and must be reapplied after each rain. Seems like an expensive waste (pun intended). Last year I tried covering the plants with plastic netting. Yes, that worked, but it's also extremely ugly, and the plants had a squashed appearance and much trouble growing, necessitating constant net readjustment. I spotted bees trying to maneuver through the net holes to get to the flowers. That's just wrong. continued next week!
(Julie's Note : The song "Lookin' Out My Backdoor" was written in 1970 by John Fogarty for his young son. It's a delightfully happy tune. If you've never heard it because you are way younger than I am, there are several versions available on RPL's Freegal music resource. You won't be disappointed. Oh, and also, I do love my cat so I won't allow him to read this lest his feelings get hurt...not that he would lose one cat nap over it. (It's why some people prefer dogs.))
by Shawna Healy

The Sweet Trail in Durham NH is a lovely way to spend a few hours. I went with two friends on a recent sunny day. We all drove separately and were respectful of social walking guidelines! [as shown below :) ]
This woodsy trail is approximately 4 miles from its start in Durham to the finish point on Great Bay in Newmarket, however it can be shortened as there are different access points. We set out on our hike from Durham, crossing over a few muddy areas on flat bridges made from wide wood planks. Fortunately, none of us fell into the muddy waters or even got our feet wet, only to find that we had made a wrong turn and needed to back track over the slippery planks in order to get back on course. Once back on the Sweet trail, we needed to cut around boulders but found the trail to be relatively flat and wide. As we were under the impression that the total distance was four miles, we did not bring water or snacks except for a handful of crackers I had in my jacket pocket. At the trail's end at the Great Bay Estuary, you may sit and listen to the birds, watch for wild life, and check out the large beaver dams, before turning to head back to the start.
By the end of our morning we had walked roughly 9.5 miles counting the slippery obstacle course, we were thirsty and hungry, but loved the morning! The trail is named in appreciation for Cy and Bobbi Sweet whose bequest in the desire for people to come and connect with nature is very sweet indeed.
First Bike Ride of the Year

On a sunny brisk fifty two degree day I finally embarked on my first bike ride of spring! My husband Jim was ready to accompany me and kindly pumped up our tires before the outing!
We started out on Route 1A North, but the seabreeze was biting so we ventured on to Washington Road and took a right on Brackett Road. In in instant it turned into a gentle spring day...ahhhh! Pictured are some sights we saw along the way...historic markers and picturesque views abound right in our own backyard!
| | |
| --- | --- |
| | |
| | |
YA Novels To Get You Over Your Reading Slump
Have you ever read a book and loved it so much that all other books you try to read next just don't cut it? ME TOO! This video is all about books that can pull you out of the worst reading slumps and get you back in the game. I call them literary palate cleansers. They'll brighten your day - I promise!
I've reviewed three YA novels I think you'll enjoy.
I've made it easier for you to know when a new video is published. Just click the video below, then click the video's description, and you'll see a link to subscribe to the page!
Thursday, May 7th & Special Session Saturday, May 9th
by Marcia Beckett
I'm excited to bring you story time via Zoom! Please join us and tell your friends. Everyone is welcome (A Rye Public Library card is not required). Please find the Zoom link at the bottom!
May 7th Story Time description:




It's almost Mother's Day! Let's read about all kinds of moms and make a LOVELY craft for your #1, super-duperfragilisticexpialidocious MOM!

To join in making the craft you'll need: a little flower pot or cup, a straw or stick, colored paper, a cupcake liner if you have it, dried beans or rice. a small photograph of your child.

May 9th Story Time description:

Calling all DADS and their children! Join me in making a Mother's Day Craft she'll treasure for years (P.S. Mother's Day is 5/10).
Rye Public Library Rye, NH is inviting you to a scheduled Zoom meeting.
Please download and import the following iCalendar (.ics) files to your calendar system.
Join Zoom Meeting
Meeting ID: 337 164 108
Password: 450277
We hope you enjoyed this week's special edition Booster! We welcome your feedback and suggestions for future issues. Please be well, and continue to take care of yourselves and others until our paths cross again next week.