Make Yourself Cozy
Make Yourself Cozy
by Katie Vaz is currently available as part of the Hoopla Bonus Borrow Collection! [that means it doesn't count against your monthly tally]
Enjoy browsing through this "how to" e-book to create an atmosphere of coziness during this time of anxiety. The book gently guides the reader to explore a variety of paths toward self-care. Each page has whimsical drawings and ideas sure to make you smile and warm your heart. I like the page with flowers and a snail, with the quip, "All Progress Counts. Even the tiniest bits." Another page recommends that you "Treat yourself with the fluffiest of socks." There are "Mix and Match, activities to unwind," complete with the sweetest illustrations, and Katie's charming "Anatomy of a Cozy Bedroom!" Relax and enjoy!
Whatever Book Club Wednesdays
Wednesday, May 13
1:00 PM
Join me next week and every Wednesday while we're at home!
This open-discussion book club focuses on whatever you've been reading - good or bad - that you'd like to share.
We'll meet via Zoom (pw: 095676) or by phone.
Book Club
is returning! We've crafted an online book club that will meet to discuss The Mountains Sing by Mai. We'll meet virtually by phone call or join us in a visual Zoom session - either way works!
Check here for your access link pw: 782828 or call in numbers as the day grows closer.
Both e-books and audio books are available using the Hoopla app through the library - FREE!
If you need help setting up your Hoopla account, contact us:
email contact@ryepubliclibr
ary.org
For Parents
with kinder-
garten aged children:
Rye Elementary
School is presently registering
for the school year

2020-2021
(New students entering
RES only)
. RES

Kindergarten
day program. It is important that all students register
year. RES accepts registrations by
and USPS. Here is a link to the materials needed to register:
Also: The Rye School District provides weekly food boxes for families in need. We are currently looking for grocery store gift cards that will be used to fill the boxes with necessary items. We also could use cans of vegetables, soups, beans, rice and pasta. Donations may be mailed to Rye Elementary or placed in the large blue trash can outside the elementary school.
Remember that in honor of last week's National Library Week celebration Rye Public Library Patrons are now able to borrow SEVEN items each month through Hoopla. This easy to use, universally available resource offers thousands of ebooks, audiobooks, TV and film selections, comics and more ! Please enjoy two more items each month as our thank you for your patience and flexibility as we all navigate this unprecedented period in public library service.
Guided Meditation

with Liz Korabek
is back! Enjoy a remote session of thoughtful focused time every other Friday at 1:00 PM. Click here to join live streaming ,or view the earlier sessions in Previous Events . From there you can check out other programming streamed earlier at the Library too!
Don't forget
Universal Class!
This incredible resource offered to Rye Public Library cardholders has the motto: Learn anything, learn any time, learn anywhere! How perfect for today's world? Take any of over 500 classes on topics from gardening to metaphysics. Just log in with your library card and start a class!
Rye Public Library is a proud member of SAL: Seacoast Area Libraries.

581 Washington Road, Rye N.H. 03870 603-964-8401
contact@ryepubliclibrary.org
Greetings readers of Rye,

I hope you are holding fast as we ride out the COVID 19 pandemic together. This week's Booster edition will bring you many great suggestions for ebooks, audiobooks and more-- all available to you through Rye Public Library's electronic resources. We are constantly monitoring the state, regional and local virus situation and busily planning for an eventual phased return to more traditional services. Those plans await clearance by health professionals and state authorities, but we are all anxious to continue to serve the community in the way we know best. In the meantime, RPL staff is working hard to adapt [as we know you are too]. Back to the drawing board is an every day catch phrase as we conceive and try to produce new content for you. Sometimes technology works great, and
sometimes
....well, I'm sure you've all experienced the flip side.
We'd like to hear YOUR stories of integrating your Library into today's strange new world! We're planning an All Community newsletter, and invite your submissions! Send photos of
How Your Family Reads
, or any reading related photos. Send reviews of something you enjoyed reading, viewing or listening to electronically. Maybe a poem, short video or other media that captures your Rye experience during COVID 19. Just send your submissions
here
. We'll put things together into a very special edition newsletter coming soon!
Please enjoy this edition, watch for new offerings from RPL as we expand our programming for adults and children [see concert below], and send us your
submissions
!
Please Be Well, Andy Richmond

Director, RPL


Live Celtic Music Event!

Concert with Jordan Tirrell-Wysocki on Wednesday May 13 at 6:30pm!

Hosted by the Rye Public Library, fiddler/singer Tirrell-Wysocki will present a solo performance remotely from his home. Active in the NH music scene since childhood, Jordan has won various awards both for traditional Celtic music and his own compositions, which include the theme music to NH Chronicle. This informal "living room" show will be a collection of his favorite pieces and whatever else the audience wants to hear! More info at

www.JordanTWmusic.com

.

Join us on Wednesday 5/13 at 6:30 pm. We will blast out a reminder to join us on Facebook live next week. In the meantime follow us on Facebook for updates!
Shakespeare's Sonnets : Sonnet #30
by Lisa Houde
*******************************************************************
In other Shakespearean news:
Some scheduling issues have arisen with various cast members, so the new release date *fingers crossed* will be Saturday, May 23rd @ 10:00am
Break a leg! (still!)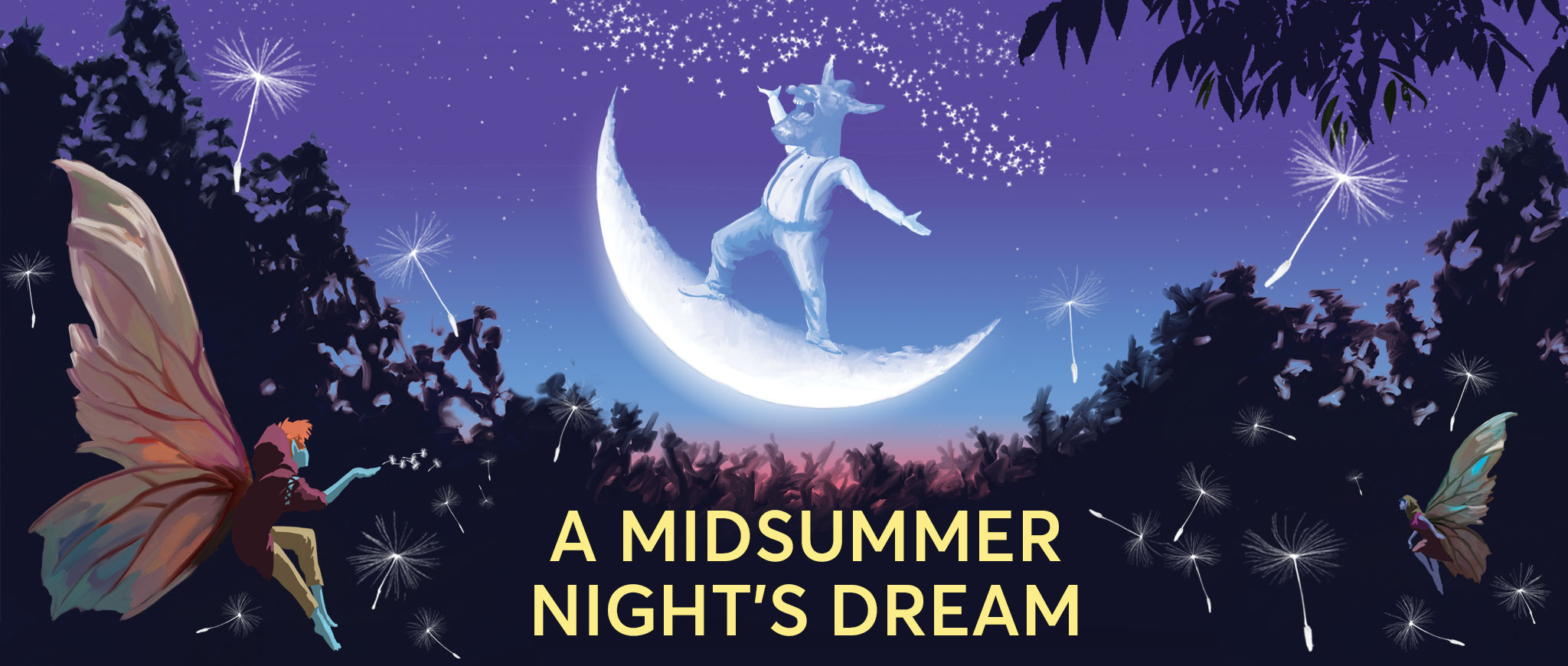 Lookin' Out My Back Door
[part two of two]
by Juliette Doherty
[continued from last week; re-read part 1
here
]
I blamed all the desecration on one or two passing deer. I had no idea how many guests I was actually entertaining each night until I began to check the critter-cam recordings. There are deer, of course, and sometimes entire families. They have a regular path heading toward our front yard at an angle from the woods through my neighbor's back yard and crossing our driveway at the end, thus passing right by the outdoor salad bar. The light green hostas are always the first to go... sweeter to deer palates maybe? A little drink from the bird bath to wash it down, and they wander off to the woods across the street for the second course. By midsummer there are just nubs of plant life remaining, and I feel the frustrated fool for having tried to save it.


Also meandering along said route are skunk, fox, raccoons, and once in a while a big scraggly tomcat that needs a serious grooming. I guess if you are a cat prowling on the midnight shift you had better look rough and tumble or else. They all appear to take the same zigzag route. Could this be some ancient animal path they follow by instinct? Quite possibly humans interfered with the trail by plopping a housing development onto the land some 30 or 40 years ago. Whatever the reason for their course, it's fascinating to see such variety on their nocturnal journey. The daylight brings its own standard critters as well, including turkeys and rabbits. I usually prefer my turkey on a plate with a side of stuffing, but a flock of chicks waddling by with their mother was joy to witness. At the crack of dawn one morning I spotted a lone bobcat... not caught on camera unfortunately, because he was taking a different path through our back yard. And any cat owner will tell you that cats insist on doing their own thing; this magnificent creature was no different. (It's why some people prefer dogs.) Add to the list chipmunks that have made their holey homes around the garden pavers. There are at least a few generations of them in residence, and the clever creatures have multiple escape routes requiring the digging of both front and back doors for their underground homes. They've made so many tunnels that I fear a wrong step one of these days will at least cause a serious ankle twisting, or at worst plunge me deep into a pit. Flat garden rocks have become picnic tables left strewn with acorn bits and pieces from lunch. No one cleans up. I won't even mention the number of squirrels around here. It's just nuts! (Pardon. That was too easy.) You would think a plethora of rodents scurrying to and fro would prompt my cat into hunting mode, but the sheer numbers have overwhelmed him. Or more likely he's just lazy. (It's why some people prefer dogs.)
My final thought on all this... the critters were here first, so live and let live. I should just relax and enjoy the parade. Creedence Clearwater Revival sums it up with their song Lookin' Out My Backdoor. "Look at all the happy creatures dancin' on the lawn." While I've yet to see the elephants with tambourines referred to in the lyrics, I'll keep an eye out. Meanwhile I wish them all well as they travel on through. Like the song says... "Bother me tomorrow, today I'll find no sorrow, doo doo doo, lookin' out my back door."
My Love For Libby --tested

by Shawna Healy

I have downloaded many ebooks and audio books through the LIbby app offered by Rye Public Library through the New Hampshire State Library. Like many book lovers, I enjoy holding a book rather than reading electronically, however, I have found audio books to be a wonderful resource.
In the past, Libby sent me an email when my requested material was available to download and I did as prompted. Recently, I sought a popular book, Born a Crime by Trevor Noah, and waited my turn in line. And waited, and waited and waited... Going in to my Libby account, I realized my turn had come and gone. I was back in line at the bottom of the list. Wondering why I didn't get my usual notification, I decided to ask Libby directly! There is a very convenient chat option under 'help and support' which drops down from the 'manage notification' drop down. I chatted via email with the Libby support team that my e-mail notification had been replaced with a 'push' notification--where a prompt pops up directly on your device. As I preferred my original e-mail notification, through a little more chat I was instructed how to re-enable the e-mail feature. After just a few easy steps in my account, I will be receiving future notifications by e-mail. I can hardly wait for Born A Crime to come around again.
I learned a lot about Libby's features in the 'help and support' section. In fact, I would recommend starting there, then going on to the Libby library and selecting your next listening or reading material!
Three YA Audiobooks to Listen To
I love a good audiobook, and I'm usually juggling two or three of them at a time. They're a great way to pass the time when you're driving, working on house projects - you get the idea. Finding the right one can be a road of trial and error, but I've recommended three YA/teen audiobooks for you to try!
I've made it easier for you to know when a new video is published. Just click the video below, then click the video's description, and you'll see a link to subscribe to the page!
Thursday, May 14th
10:30am
by Marcia Beckett
I'm excited to bring you story time via Zoom! Please join us and tell your friends. Everyone is welcome (A Rye Public Library card is not required). Please find the Zoom link at the bottom!
Story Time description:




Wiggly worms in May. Have you seen any worms in your yard or on the sidewalk? We'll find some during story time! We'll be some wiggly bookworms and craft a pet worm.

For the craft you'll need: an old sock, several rubber bands, a handful of cotton balls or other stuffing material, a pipe cleaner and googly eyes or a marker.
Rye Public Library Rye, NH is inviting you to a scheduled Zoom meeting.
Please download and import the following iCalendar (.ics) files to your calendar system.
Join Zoom Meeting
Meeting ID: 337 164 108
Password: 450277
We hope you enjoyed this week's special edition Booster! We welcome your feedback and suggestions for future issues. Please be well, and continue to take care of yourselves and others until our paths cross again next week.