A Newsletter for FL BRACE Partners, Collaborators & Stakeholders November 2019
Don't Miss the Final Webinar in our 2019 Series
Topic:
Florida Neighborhood Analysis of Societal Determinants and their Relationship to Life Expectancy Rates
Date and Time: Friday, November 8 at Noon (ET)
Presented by Bertram Melix, PhD student in the Geography Department at Florida State University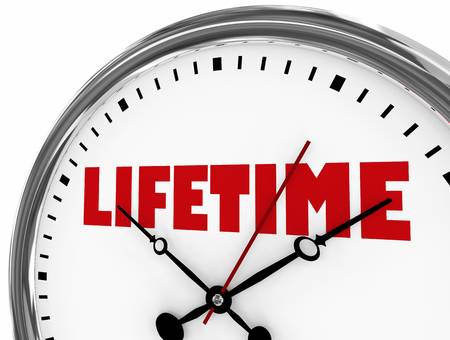 Community-based risk factors contribute to differences in life expectancy rates across neighborhoods, thus the average time a person is expected to live differs throughout local communities in Florida. At the county spatial scale, important health differences between neighborhoods can go unnoticed. This may hide important differences between neighborhoods and ultimately, residents who are experiencing health disparities within counties. When examining life expectancy across counties, public health researchers may overlook important differences in health marked by residents of varying demographic, social, and economic status.
In this webinar, Bertram Melix will discuss his use of

a statistical model to explain how and to what extent each of our risk factors affects life expectancy rates.

Differences in life expectancy rates between neighborhoods, can in part, be attributed to the social determinants of health, or local conditions where people work, live, and age. Characteristics of local residents such as race/ethnicity, socioeconomic status, housing status, household structure, and retirement status have established links to health. The results from this research by Melix and Dr. Chris Uejio shed light on important risk factors that contribute to differences in life expectancy rates in Florida and identifying these can play a role in improving public health strategies and targeting health interventions to reduce local health disparities.
You can also dial in using your phone.
United States: +1 (571) 317-3122 with the Access Code: 991-345-253
Some Like it Hot: Climate Change and Health
FL BRACE evaluation team lead
Dr. Tisha Holmes
was an invited speaker for the National Academy for State Health Policy's (NASHP) 32nd Annual Conference held recently in Chicago. She served on a panel entitled: "Some like it hot: Climate change and Health" where she spoke about the FLBRACE program and the challenges and opportunities in planning for climate change in the state of Florida. The NASHP Annual Conference focuses on emerging issues and current best practices within states by bringing together the nation's leading experts to share, learn, and discuss. To see Dr. Holmes' presentation, along with others on topics of climate and health policy, go to:
https://nashp.org/events/nashpconf19-conference-presentations/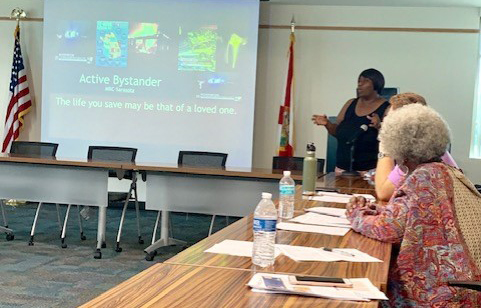 The Sarasota County Health Department recently hosted a Community Disaster Preparedness Event. The five-hour workshop was designed to help community members be better prepared for any disaster. Topics included critical considerations for persons with disabilities, successful family emergency planning, actions that can save your family in the event of a fire, and best survival strategies when an evacuation is ordered.
Carol Jeffers
, program coordinator of Community-based Disaster Coalitions, Sarasota County Health Department hosted the event at which
Dr. Ava Holt
from FL BRACE had the opportunity to provide background on FL BRACE program. For more information about the Sarasota County Health Department's efforts to serve their communities' public health needs, go to:
http://sarasota.floridahealth.gov/
PUBLICATIONS AND RESOURCES


New CDC Fact Sheet Series on Flood Preparedness
Ninety-eight percent of counties in the United States have been impacted by a flooding event, according to the Federal Emergency Management Agency's (FEMA)
Historical Flood Risk and Costs
. In 2018, there were 19 flood incidents across 12 states and two Tribal nations that were declared major disasters. So far in 2019, there have been 21 flood incidents across 18 states and two Tribal nations that were declared major disasters, according to FEMA's
Disaster Declarations
. Flooding can result from a myriad of weather events and conditions-heavy rain, storm surges in coastal areas, rapid melting of heavy snow, tsunamis, hurricanes, typhoons, tropical cyclones, and dam failure-and can affect entire communities, including public and nonpublic schools, school districts, and institutions of higher education (IHEs). To help education agencies plan and prepare for floods, the REMS TA Center has released a NEW fact sheet series on flooding that is customized for K-12, higher education, and state education agency populations.
FL BRACE COMMUNITY ADVISORY GROUP (CAG)
Individuals and organizations in the community serving vulnerable populations

FL BRACE is working to create and strengthen relationships with agencies or organizations who serve vulnerable populations --

including, but not limited to, lower income households, social service organizations, churches, the homeless, older adults (age ≥ 65), and people with preexisting conditions

. So if you or someone you know represents an agency or organization whose work with vulnerable populations would benefit from timely heath and climate information, please encourage them to join our Community Advisory Group (CAG) by contacting Ava Holt, FL BRACE.
FL BRACE CONTACTS
Dr. Chris Uejio (Principal/Lead Investigator), Department of Geography, Florida State University

Dr. Tisha Holmes, (co-PI) Department of Urban and Regional Planning, Florida State University

Dr. Ava Holt, Department of Urban and Regional Planning, FSU

Tracy Ippolito (Project Manager), FSU Center for Ocean-Atmospheric Prediction Studies

Dr. Kristina Kintziger, Department of Public Health, University of Tennessee Knoxville

David Zierden, State of Florida Climatologist