A Newsletter for FL BRACE Partners, Collaborators & Stakeholders Fall 2018
Volusia County: "Beat the Heat" Evaluation Plan
By Suzanne Grubbs, Environmental Manager Florida Department of Health in Volusia County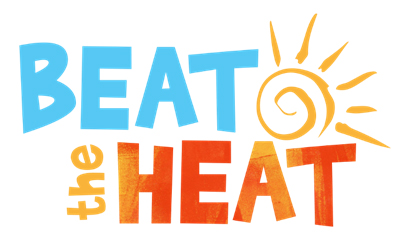 Over the summer, the Florida Department of Health in Volusia County supported three interns to augment our existing BRACE "Beat the Heat" education campaign and to develop an evaluation plan for our outreach efforts. Danielle Carter, Mary Langley and Olivia Collier participated in several outreach events to educate Volusia County residents about the effects of extreme heat and prevention measures residents could take to avoid heat related illness. They also had the opportunity to update a community presentation to reflect the most current data and developed pre- and post-tests to evaluate knowledge gain among presentation attendees.
In addition, the interns worked with FL BRACE team members Ava Holt, Tisha Holmes, and Tracy Ippolito on weekly conference calls to tailor an evaluation plan to assess Volusia County's existing and planned outreach efforts for the summer of 2019. The implementation of the evaluation plan will begin in January of 2019 and is designed to determine which outreach efforts are most effective in reaching target populations for the prevention of heat related illness within Volusia County. This was a valuable educational experience for the interns and helped us develop skills in our future public health workforce!
Pictured: Administrator Robert Maglievaz, with interns Mary Langley (bottom left), Danielle Carter (top left), and Olivia Collier (top right).
IPCC Report: "Rapid, far-reaching and unprecedented changes" needed to avoid disastrous levels of global warming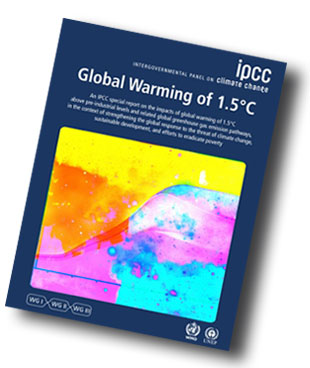 Earlier this month, the
Intergovernmental Panel on Climate Change (IPCC)
- a body set up to provide a clear scientific view for governments on the causes, impacts and solutions to rising temperatures - issued a special report that examines the challenges and impacts of keeping temperatures below the 1.5C limit. The UN asked the IPCC to produce the report on the impacts of global warming of 1.5 °C above pre-industrial levels and related global greenhouse gas emission pathways, in the context of strengthening the global response to the threat of climate change, sustainable development, and efforts to eradicate poverty.
The
IPCC, which has been in existence for 30 years,
produces detailed assessments of the state of the climate on a regular basis. The report authors are all scientists who have been nominated by governments and international institutions.
PUBLIC EDUCATION AND OUTREACH
FL BRACE was excited to participate in a visit by more than two dozen campers from
The Oasis Center for Women & Girls
"Girls Can Do Anything" camp. Activity stations designed to introduce the girls to the impacts of extreme weather and climate were set up and manned by research scientists and graduate students. Through hands-on demonstrations, the campers learned about working with wind, keeping an eye on hurricanes, and all about clouds. They also had the opportunity to be an on-camera weather broadcaster thanks to the
FSU Weather Team
, a student-produced weather station.
Watch the video
.
If you would like a member of the FL BRACE team to participate in or contribute to a community education or outreach event, please contact Tracy Ippolito.
FROM THE CDC
Coastal Flooding, Climate Change, and Your Health:
What You Can Do To Prepare

| | |
| --- | --- |
| | |
| | New booklet, published by the CDC and available online, identifies steps to prepare for a flood event. |
Coastal flooding in the United States is already occurring and the risk of flooding is expected to grow in most coastal regions, in part due to climate change. The Centers for Disease Control and Prevention (CDC) developed this booklet to identify steps that you can take now to prepare for the health risks associated with coastal flooding-and to help your families, friends, and neighbors, too.
This booklet answers some of the key questions about coastal flooding in a changing climate: why these events are on the rise; how it might affect your health; and what you can do before, during, and after a coastal flooding event to stay safe. Scientific information used in this document is derived from peer-reviewed synthesis and assessment products, including those published by the United States Global Change Research Program and the Intergovernmental Panel on Climate Change, as well as other peer-reviewed sources and federal agency resources.
FL BRACE COMMUNITY ADVISORY GROUP (CAG)
Individuals and organizations in the community serving vulnerable populations

FL BRACE is working to create and strengthen relationships with agencies or organizations who serve vulnerable populations --

including, but not limited to, lower income households, social service organizations, churches, the homeless, older adults (age ≥ 65), and people with preexisting conditions

. So if you or someone you know represents an agency or organization whose work with vulnerable populations would benefit from timely heath and climate information, please encourage them to join our Community Advisory Group (CAG).by contacting Ava Holt, FL BRACE.
FL BRACE CONTACTS
Dr. Chris Uejio (Principal/Lead Investigator), Department of Geology, Florida State University

Dr. Tisha Holmes, (co-PI) Department of Urban and Regional Planning, Florida State University

Danny Brouillette, Office of the State Climatologist

Dr. Ava Holt, Department of Urban and Regional Planning, FSU

Tracy Ippolito (Project Manager), FSU Center for Ocean-Atmospheric Prediction Studies

Dr. Kristina Kintziger, Department of Public Health, University of Tennessee Knoxville

Patrice Williams, Graduate Student, Department of Urban and Regional Planning, FSU

David Zierden, State of Florida Climatologist