Pajama-Rama

Story Time for children
2 - 5 years of age with books, flannel board and props, music and fingerplays. Wear your pajamas and bring your bed-time buddy (stuffed animal or doll),
pillow or blanket.
Monday, December 12
7:00pm - 7:30pm
Ewald Branch
Register Here
Hours & Locations

All Libraries
will be closed
Christmas Eve
Saturday, December 24
Christmas Day
Sunday, December 25
New Year's Day
Sunday, January 1
Central Library
10 Kercheval Avenue
313-343-2074
Mon.-Thurs. 9am-9pm
Fri. & Sat. 9am-5pm
Sun. 1pm-5pm
Ewald Branch
15175 E. Jefferson Avenue
313-343-2071
Mon.-Thurs. 10am-9pm
Fri. & Sat. 10am-5pm
Sun. Closed
Woods Branch
20680 Mack Avenue
313-343-2072
Mon.-Thurs. 10am-9pm
Fri. & Sat. 10am-5pm
Sun. 1pm-5pm
Board Meetings

All Board of Trustee meetings are held the fourth Monday of each month. They are open

to the public and begin at 7pm at the Ewald Branch, 15175 E. Jefferson,

Grosse Pointe Park.

Upcoming meeting

dates include:

December 12, 2011

(This December meeting will begin at 6:30pm)

January 23, 2012

February 27, 2012

March 26, 2012
Winter Film Festival
Short, book-based films perfect
Tuesday, December 6, 10:30am-Ewald
Wednesday, December 7, 10:30am-Woods
Tuesday, December 13, 10:30am-Ewald
Wednesday, December 14, 10:30am-Woods
St. Nicholas Craft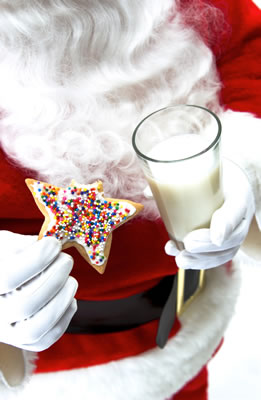 We will make crafts about Santa in all his merry forms throughout the world.
Wednesday, December 7, 4:00pm-Ewald Branch
It's Showtime!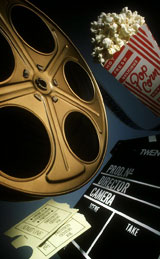 Friends Down Under Bookstore
Hours: Tuesdays: 6:00pm-8:00pm
Friends Down Under Bookstore is located at the Woods Branch lower level. The Bookstore is fully operated by the wonderful volunteers from
Friends of the Grosse Pointe Public Library
! Stop in and find that perfect gift!
Classics Books Lecture Series
The Friends of the Grosse Pointe Public Library
have once again partnered with the University of Michigan Department of English and Literature to present the Classics Books Lecture Series for 2012.
Each lecture is presented by award-winning professors who will ignite your enthusiasm for the classics with their knowledge, wit and passion.
First in the series is: Sir Thomas More "Utopia" with Dr. Terri Tinkle
Thursday, January 26, 7:30pm
Grosse Pointe South Auditorium


Non-Members: $10.00 per lecture
Students & Teachers: Free with identification
There are no presales
MeL -

Michigan's 24/7 Library
Are you familiar with the Michigan eLibrary, a free, round-the-clock, online library that offers virtually limitless access to information?
If not, then it's time to get to know MeL by visiting MeL.org. MeL allows users to search across a host of quality information resources, many of which cannot be found elsewhere on the Internet - all available absolutely free to Michigan residents, 24 hours a day/seven days a week from home, work, school or the library.
Anyone looking for the best information around, whether for a work project, school assignment, career or health information pursuits, can benefit from this powerful and easy-to-use resource. MeL.org features an array of valuable services, including: MeL Databases, MeL Featured Resources & Gateways, MeL Michigana and, of course, MeLCat, resource-sharing service that allows GPPL patrons to search for, locate and request materials from a single, comprehensive catalog that includes the holdings of other libraries around the state.
Save the Dates!
WINTER STORY TIME
January 24 - February 16, 2012
Registration Begins Monday, January 2, 2012
Register in person, online through our calendar, or over the phone.
Central: 313.343.2074
Ewald: 313.343.2071
Woods: 313.343.2072