Did You Know?
That men also get breast cancer? Although rare, it is possible. The American Cancer Society estimates that 1 in 1,000 men will develop breast cancer, versus 1 in 8 women.
Many men are not aware that they can get breast cancer, often overlooking symptoms that women are taught to look for.
Some of these symptoms include: a lump under
or near a nipple; nipple discharge; breasts
that are misshapen or don't match.
For more information
on breast cancer
in men, visit the
Informative Videos
Latinas, cancer screenings, and working with your doctor.
"Community Conversations"
A radio show that explores key topics that matter in our community.
Conversations
revolve around the physical, mental, educational, and economic health of our community.
Dr. B. Lee Green, vice president of Moffitt Diversity, is a co-host of the show.

Saturday Mornings from 10am - 12N on
WTBN 570 AM or 910 FM
Click
here
to listen live
Community Corner
Health Disparities Among LGBT Populations: Finding Out What We Don't Know
Photo: Equality Florida
Brian Winfield
There's a new and growing field in the world of medicine that focuses, in a comprehensive way, on the health care and outcomes of lesbian, gay, bisexual and transgender (LGBT) populations. Quality LGBT-focused healthcare faces many challenges, nearly all of which can be boiled down to a single cause - a history of institutionalized discrimination.
On March 31, 2011, the National Institute of Medicine released a study to assess the current state of knowledge about the health of lesbian, gay, bisexual, and transgender people, as well as to identify research gaps.[1]
The report noted areas in which a disproportionate burden fell on LGBT populations. They included: HIV, Breast Cancer/Obesity, Depression / Suicide Substance Use / Abuse, Homelessness, Violence, and others.
According to the IOM report, the biggest contributing factor to LGBT health disparities is that LGBT populations are much more likely to be uninsured. This discrepancy exists because LGB people cannot get married, and to a lesser extent because job discrimination forces some into lower paying positions that are less likely to offer health insurance.
Separately that same year, the Joint Commission found that LGBT patients face other barriers to equitable care, such as refusals of care, delayed or substandard care, mistreatment, inequitable policies and practices, little or no inclusion in health outreach or education, and inappropriate restrictions or limits on visitation.
We can only estimate the full extent of LGBT disparities due to a consistent lack of data collection on sexual orientation and gender identity.
As we stand here today, no federal health survey includes a question on sexual orientation or gender identity.
The IOM study concluded that researchers need much more data to advance understanding of the health needs of all LGBT individuals. Building a more solid evidence base for LGBT health concerns will not only benefit LGBT individuals, but also add to the repository of health information we have that pertains to all people, according to the report.
---
[1] The Health of Lesbian, Gay, Bisexual, and Transgender People: Building a Foundation for Better Understanding - http://www.iom.edu/Reports/2011/The-Health-of-Lesbian-Gay-Bisexual-and-Transgender-People.aspx
Moffitt Highlighted in Healthcare Equality Index 2012
Named as "Leader in LGBT Healthcare Equality" by national survey
Moffitt has bee
n recognized as a "Leader in LGBT Healthcare Equality" in t
he Healthcare Equality Index 2012 report, an annual survey conducted by the Human Rights Campaign (HRC) Foundation, the educational arm of the country's largest lesbian, gay, bisexual, transgender (LGBT) organization. Moffitt earned top marks for its commitment to equitable, inclusive care for LGBT patients and their families, who can face challenges in accessing adequate health care
Click here for more information on the survey.
Cancer Screening Guidelines
At what age should you get screened for cancer?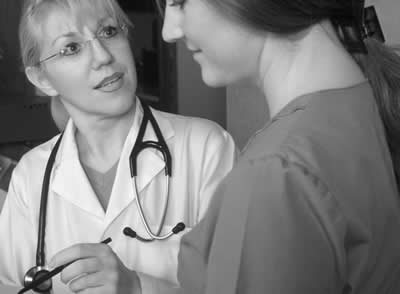 According to the American Cancer Society (ACS)
, screenings increase the chances of detecting certain cancers early when they are most likely to be curable.
Learn what screening tests the ACS recommends, and when you should have them - ACS Guidelines.
Four Ways to Help Prevent Skin Cancer
According to the American Cancer Society, skin cancer is the most
Image(s): FreeDigitalPhotos.net
common of all cancer types, but there are steps you can take to decrease the risk.
High exposure to ultraviolet (UV) rays is the main cause of skin cancer. Most UV rays come from the sun while others come from man-made sources such as tanning beds. Although it isn't possible to avoid sunlight completely, there are steps you can take to limit your exposure. These steps include:
Covering up
Using sunscreen
Wearing a hat
Wearing sunglasses that block UV rays
Read on for more information...
Moffitt Program Addresses Childhood Obesity
Photo: James Borchuck, Tampa Bay Times
Childho
od obesity
in the United
States has more than tripled in the past 30 years.
Today, nearly one in three children is overweight or obese.
Obesity rates are higher in Black and Hispanic communities, where
nearly 40 percent of
children are overweight or obese, according to
LetsMove.gov
.
This can contribute to health-related problems such as cancer, heart disease, high blood pressure and diabetes later in life.
On June 5th, the Moffitt Healthy KIDZ Program handed out 1,000 free 'On The Move' sports backpacks, filled with jump ropes, frisbees, water bottles, hula hoops and beach balls, to kindergarten and first-graders at Tampa's Richardson Montessori Academy. This event was made possible by a $5,000 grant from the Pepsi Refresh Project, and a Molina Healthcare Inc. donation of the teal drawstring backpacks.
The Moffitt Healthy KIDZ Program works with Hillsborough County agencies, including, Head Start/ Early Head Start and other educational youth organizations. Children are encouraged to take the program's health messages and educational materials home to their families.
"Children who participate in the program ask to take home jump ropes, balls and hula hoops. They want to be healthy," says program coordinator Nikki Ross Inda, who works with children from low-income families. "Providing these 'On the Move' sports backpacks to local children will give them the tools they need to help lead a healthy lifestyle."
How You Can Help
To support Moffitt's effort to reduce cancer health disparities through research, education and awareness, please consider a contribution to the Cancer Health Disparities Fund at the Moffitt Foundation or a contribution to the Moffitt Diversity Fund to support our outreach programs which will help us continue the message of prevention and early detection....it saves lives.
Sincerely,
Moffitt Diversity