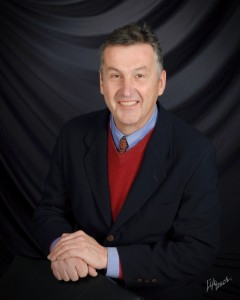 Tom Dunnwald describes his experience as working mostly in criminal defense law, serving as an Eastside Co-op Board member for a number of years, and working with city zoning laws. He has extensive experience working with various groups of people in community organization. Dunnwald comments, "Sustainability is a static concept. Do we always have to get bigger?" He adds that zoning laws, not ethics, rule property value. "We have a lot of powers and forces in our neighborhoods; some are very strong. We need to encourage extended engagement in the Arts District."

Please join us in welcoming Tom Dunnwald to serve on the Northeast Minneapolis Arts District Board of Directors.
Northeast P.E.E.P.s
(People, Events, Exhibits, Places)
Art Force Presents
Art Force Academy
Art Force has just started Art Force Academy.
Art Force is a premier provider of artwork services, with more than 500 completed projects placing 30,000 pieces of artwork for more than 150 clients in 42 states and Canada.
Art Force

(formerly known as Corporate Art Force)

started in 2009 and moved to the
Stevens Fabrics Building in
NE in the spring of 2010. They work with hundreds of artists, with a main focus on healthcare, corporations and education.
The Art Force Academy has three programs; Artist Entrepreneurs,
Art Consultants,
and
Art Enthusiasts.
T
he Artist
Entrepreneurs
podcast series features interviews of two artists a month from the Northeast Minneapolis Arts District. The podcasts are about 45 minutes long and go deep into where and how these artists learned their craft and were inspired to create their work. Click here to listen.
The Artist
Entrepreneurs
program also offers professional advice on how to be an artist: how to approach galleries, develop portfolios, marke
ting, etc.

The Art Consultant
program offers a path to certification as an art consultant to help people get involved with selling art work. With 800 artists in the Arts District, there is a need and want for art consultants.
The Artist Enthusiasts
is a learning community designed to fit any schedule. This program provides weekly updates on Artists of the Month, networking opportunities, newsletter updates, webinars, White papers, events, interviews,

tutorials and resources. If somewhere in the future you decide that the Art Consultant Certification or the Artist Program is a good fit for you, you can join either program and begin your training. For more information: www.artforce.academy
Fringe Festival in NE
Ritz Theater Proscenium, Ritz Studio Theater, and Strike Theater all will be hosting the Fringe Festival shows going on from August 4th - 14th.