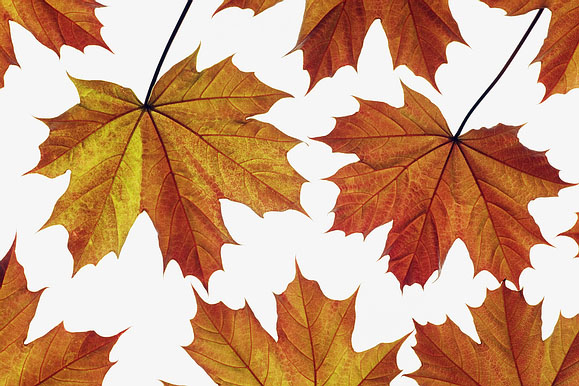 Welcome Autumn!
Summer has ended, cooler days are ahead and kids have gone back to school. Encourage parents to help their children succeed in school. Studies have

indicated

that children tend to do better in school when their parents and/or other significant adults share in their formal education.
Illinois State Fair Parade Float Award!
Once again, Prevent Child Abuse Illinois' float was an Award Winner at the Illinois State Fair Parade in
Springfield, August

8, 2013

New Faces at
Prevent Child Abuse Illinois
PCA Illinois is proud to welcome Ashley Murphy to our staff. Ashley is our new Development and Communications Director. She has great communication skills and experince and has been involved in nurmerous event planning activities at Amvets during the past eight years. She has an MA in Communications from Eastern Illinois University. She will be a wonderful complement to our PCA Illinois organization. Welcome Ashley! If you would like to contact Ashley she can be reached at 217-522-1129 or amurphy@preventchildabuseillinois.org
PCA Illinois is also proud to welcome Kendra Clevenger to our staff. Kendra will work with Tamara Guy in the Bloomington office and will be our new Central Region Prevention Specialist. Kendra brings years of experience working with children and families in the Bloomington area and extensive knowledge on the effects of domestic violence on children to her new position. Welcome Kendra! We are happy to have you on staff. If you would like to contact Kendra to find out what she can do for your agency and/or program she can be reached at 309-828-0742 or
The First Annual Chair-ish Every Child Gala will take place on Saturday, September 21, 2013, 6 p.m. to 9 p.m., at Illinois State University, Bone Student Center, Prairie Room, 100 N. University St., Normal, Il 61761 The Gala will feature one of a kind chairs and artwork from local and other artists throughout the state. Register for the event at
chair-isheverychild.eventbrite.com Reservations are due by September 14, 2013. The Gala will benefit Prevent Child Abuse Illinois throughout McLean County and surrounding communities.
October is recognised throughout the United States as Domestic Violence Monh. Call 217-522-1129 to order copies of PCA Illnois' brohure "The Effects of
Domestic Violence on Children: Living In Fear" PCA Illinois staff are also available to speak on this topic. Contact Denise McCaffrey to schedule a presentation at 217-522-1129 or
View Our Prevention Calendar
www.preventchildabuseillinois.org
Thank you for your interest in child abuse and neglect prevention. Feel free to pass this newsletter on to others.
Greetings!


Welcome to the Prevent Child Abuse Illinois E-mail Newsletter! We look forward to bringing you child abuse prevention information, free trainings, free material, and updates about our prevention efforts throughout the state.
Mark Your Calendar!
19

th ANNUAL CHILD ABUSE PREVENTION CONFERENCE
Wyndam Lisle Hotel, Lisle, Illinois
October 24 - 25, 2013
Conference and hotel registration now available on line at :
HEALTHY FAMILIES ILLINOIS SUMMIT
The Illinois Department of Human Services, in partnership with the Healthy Families Illinois Leadership Committee and Prevent Child Abuse Illinois will host a Healthy Families Illinois Summit for Healthy Families Illinois program staff and advocates. The HFI Summit wil be held at the Wyndham Lisle Hotel on October 23, 2013 at 1p.m.

For more information and registration material email Elaine Duensing or Mary Salisbury :
eduensing@preventchildabuseillinois.org
Schedule A SHAKEN BABY SYNDROME PREVENTION Presentation
To schedule a Shaken Baby Syndrome Train the Trainer workshop or a Shaken Baby Syndrome Community Presentation contact Mary Salisbury at 217-522-1129 or msalisbury@preventchildabuseillinois.org Both the Train-the-Trainer and the Community presentation meets DCFS requirements for Licensed Home Day Care Providers. Visit the PCA Illinois website for the most current information. www.preventchildabuseillinois.org
Join Us On FACEBOOK

I
f you are
currently a member of Facebook...please join our cause: Prevent Child Abuse Illinois. If you are not currently a Facebook user...please consider joining and then joining our cause!
Prevent Child Abuse Ilinois offers the 'Stewards of Children' child sexual abuse prevention training for adults. This training is for all adults, parents and professionals, and particulaly for those working in youth-serving organizations. The training educates adults about the steps that they can take to prevent, recognize, and react responsibly to the reality of child sexual abuse. Participants will learn the '5 Steps' to protecting children and most importantly how to minimize the opportunity for child sexual abuse to occur.
For more information or to shedule a 'Stewards of Children' training, pleasee contact Jennifer Samartano
Fourteenth International Conference on Shaken Baby/Abusive Head Trauma
Save the Date - September 21, 22, 23, 2014 - Denver, Colorado
Over the past 18 years the National Center on shaken Baby Syndrome has hosted 13 highly successful conferences on abusive head trauma. At each conference more the 800 professionals from medical, legal, prevention and victim family members have participated. Mark you calendars now for this 2014 conference in Denver. For more information view www.dontshake.org