HELPING OTHERS HELP THEMSELVES
"One of the greatest things you can do to help others is not just to share and give what you have, but to help them discover what they have within themselves to help themselves."
- Rita Zahara
The Worcester Community Action Council strives to do just that, with self-sufficiency at the heart of all of the agency's programs and services. Whether it be helping first time parents navigate the challenges of raising a newborn; helping young children gain early literacy and development skills as a foundation for life-long learning and success; providing at-risk teens and young adults with educational and employment training, certificate options and real world work experience; providing quality childcare to allow parents to find secure employment; or helping the disabled, seniors, veterans and others with limited income remain warm in their homes - WCAC works to meet the needs of our most vulnerable neighbors by providing the tools and supports they require.
We, along with our dynamic Board of Directors, remain dedicated to helping individuals and families move to economic self-sufficiency through programs, partnerships and advocacy.
While challenges related to poverty, income equality and economic opportunity continue, WCAC stands strong, experienced and prepared to continue this important work - opening paths to self-sufficiency for all those who walk through our doors. Thank you for your continued support of WCAC!
Jill C. Dagilis
Executive Director
WCAC's 2016 Annual Report
Making a difference in the lives of those we serve
"You know dear people, every day I go to the basement to look at the furnace it is so beautiful, I really do not know how to thank you. I wish my husband could see the furnace. I just came from downstairs, I did not know I was crying - it just came automatically. I pray a lot, believe me the people that help me are in my prayers forever. Again thank you from the bottom of my heart." - 87 year old from Webster
"Thank you most sincerely for all your efforts in obtaining assistance for me in paying my gas bill. It was especially helpful having received the funds during the months of the highest bills. I am aware that your work is not easy, and for that I am most appreciative. God bless you all!" - Louise from Auburn
"I met with you at WCAC. You helped me get a new oil burner along with fuel assistance. you have improved my quality of life immeasurably." - Preston from Worcester

Please Note:
WCAC's Offices will be closed on Monday, February 20, 2017 in observance of the
President's Day holiday.
Be a Head Start Hero!
Help Turn Up the Heat for those struggling with home heating bills!
Make a difference in the life a young person today!
Support WCAC programs with a tax-deductible donation!

Please vote for us to win...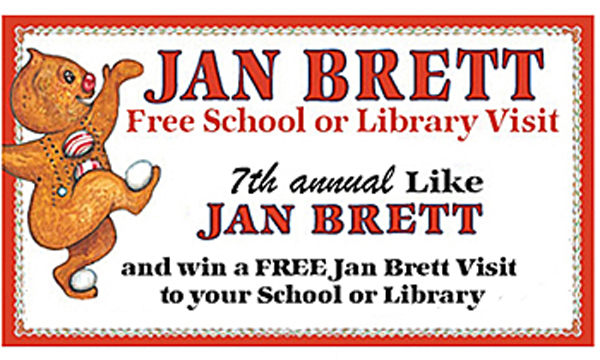 Please click on the image above to vote for WCAC's Head Start to win a visit with beloved children's author Jan Brett!
WCAC Head Start
25 Cole Avenue
Southbridge, MA 01550
Thank you!
Support WCAC when you shop!
Amazon will donate 0.5% of the price of your eligible AmazonSmile purchases to Worcester Community Action Council, Inc whenever you shop on AmazonSmile.

Volunteer Income Tax Assistance
13th year of free tax return preparation
There is perhaps no other initiative that has as prompt and dramatic impact on the lives of vulnerable households as the Volunteer Income Tax Assistance (VITA) program. WCAC is pleased to be a VITA site for the thirteenth consecutive year - offering free tax preparation services for qualifying households as part of the Worcester Free Tax Service Coalition.

VITA is an IRS-sponsored program which provides certified volunteer tax preparers to work one-on-one with low-to-moderate income clients to complete their state and/or federal tax returns. Volunteers are trained to identify complicated tax credits which clients may be eligible for, including the Earned Income Tax Credit (EITC) and federal Child Tax Credit (CTC). Over the last 13 years, within the City of Worcester, more than 9,000 returns have been completed and over $23.5 million returned to VITA clients. In 2016 at WCAC alone, 29 volunteers donated 620 hours of time to complete 841 income tax returns, generating $1.2 in returns!

Without VITA, these households are frequent targets of for-profit companies which prey on vulnerable populations with promises of quick returns but with high pressure tactics and exorbitant fees. VITA utilizes trained preparers who help get 100% of the returns directly to clients. This supports important steps towards self-sufficiency in areas such as reducing debt, repairing credit, or making a down payment on more permanent housing.

Appointments are now being accepted at all four of the 2017 VITA sites in the city of Worcester. Call individual sites to schedule an appointment today:
Worcester Community Action Council, 484 Main Street, 508-754-1176 x234 Open Mondays, Tuesdays, and Wednesdays 5 p.m. - 7:30 p.m., Saturdays 9 a.m. - 1 p.m.
Main South Community Development Corporation, 875 Main Street, Worcester 508-752-6181 Open Mondays and Wednesdays 5 p.m. - 8 p.m., Saturdays 10 a.m. - 2 p.m.
Plumley Village, 16 Laurel Street, Worcester 508-770-0508 Open Tuesdays and Thursdays 4 p.m. - 6 p.m., Saturdays 10 a.m. - 3 p.m.
Worcester State University, 486 Chandler Street, Worcester 508-929-8424 Open Mondays and Wednesdays 3:30 p.m. - 7:30 p.m., Saturdays 10 a.m. - 2 p.m.
Focused on food as economic lift
WCAC recently welcomed Jenna Wills as the Inititative Director for the Working Cities Worcester (WCW) Challenge. In this position she will establish the managerial infrastructure and other essential operations for the project's implementation.
Funded by a three-year grant from the Federal Reserve Bank of Boston, WCW will convene and inspire workers, employers, government, universities, nonprofits, and communities to create equitable short- and long-term
employment opportunities
in the local food service economy to uplift individuals and communities from poverty, with livable wages. The initiative will provide workforce training and career paths for disadvantaged workers in cooperation with local employers. It will increase career opportunities and operational support for ethnic food vendors and retailers in disadvantaged neighborhoods, and create a learning community to ensure workforce development is a strategic priority in the local food service economy as well as a key item on the economic policy agenda for the City of Worcester.
A proud New Jersey native, Jenna attended Clark University earning a BA in Geography and a MA in Community Development and Planning. She has worked for various Worcester organizations for the past five years, including roles at both the Worcester County Food Bank and City of Worcester. Her passion for food systems and food justice, as well as an extraordinary love of Worcester, will no doubt continue to inspire her in her new role.
"I am a big advocate for creative economic solutions that benefit the greater Worcester community, and I think the Working Cities Worcester Initiative can do just that," she said. "I am excited to organize this effort and truly believe in the diverse group of stakeholders involved and their vision for Worcester and its residents."
WCAC's partners on the WCW initiative include Clark University, the Regional Environmental Council, Sodexo, Chartwells, the City of Worcester, Central Massachusetts Workforce Investment Board, Quinsigamond Community College and the Latino Education Institute of Worcester State University. Learn more about the WCW initiative here.
Quarter-century of supporting children & families
February 2017 marks a milestone for WCAC's Head Start program - 25 years! In that time more than 4,000 children have participated in the program which provides both a safe, nurturing learning environment, and
developmentally appropriate curricula, health and nutrition services, breakfast, lunch and snack, special education opportunities, as well as family services. While the program has undergone some changes during the last quarter century, one constant has been Evelyn Velez. Now Co-Director of the program, Velez began her career with WCAC as a Head Start Family Advocate after coming to the United States from Puerto Rico 25 years ago.
The most challenging part of her job? Velez says it's trying to meet so many regulations and standards from the programs many different funding sources. She's quick to point out, however, the rewarding parts of the job - the many children and families impacted throughout the years, who have become positive role models in the community and are now self-sufficient. As for a favorite memory, Velez says there's too many to pick from but cites examples where she was able to help a single-mom facing jail time turn her life around, finish her GED and become a working professional; a single dad who secured custody of his three children and didn't know what to do; another single mom who regularly calls to say thank you for her support in furthering her education, who now works as a case manager for another program in town and regularly collaborates with Head Start to help other families in need; a young man working at Big Bunny Grocery Store who expressed his appreciation for the support he and his mom received from the program, noting that because of Head Start he was heading to college in the fall.
As for the next 25 years? "I hope that WCAC Head Start and Early Head Start programs are even stronger in the communities we serve and will be recognized as the best quality early childhood program - one that every parent wants to send their children regardless of their income."
As part of a year -long celebration of its 25th anniversary, WCAC's Head Start will be hosting Puppets, Fairies and Dragons - Oh, My! a series of cultural enrichment performances supported by a grant from the Southbridge Cultural Council. Stay tuned for more details coming soon!

Fuel Assistance & Weatherization keeping homes warm
| | |
| --- | --- |
| | |
| | SSB Bank President & CEO Todd Tallman, WCAC Executive Director Jill Dagilis, WCAC Chief Strategy Office Charla Hixson and SSB Vice President, Commercial Lending & Services Officer Ronald Cooper |
Special thanks to our good friends at
South-bridge Savings Bank
who generously donated $36,000 to support the agency's Emergency Fuel Fund! This generous donation will support emergency fuel deliveries to nearly 175 households throughout the eight communities within the bank's service area. Pictured here are bank President & CEO Todd Tallman, WCAC Executive Director Jill Dagilis, WCAC Chief Strategy Office Charla Hixson and SSB Vice President, Commercial Lending & Services Officer Ronald Cooper. Last year, WCAC oversaw 1,288 emergency fuel deliveries to households facing no-heat emergencies, while providing 12,213 households with fuel assistance that totaled $8,196,281.
The Low Income Home Energy Assistance Program (LIHEAP), commonly known as fuel assistance, opened for the 2016-17 winter season on November 1st and will continue to take applications for those struggling with home heating bills through the end of April. Specific information about income eligibility and paperwork required to apply can be found
here
.
Beyond keeping vulnerable households warm throughout the coldest months,
WCAC is committed to year-round weatherization programs, designed to help low-income homeowners and renters improve the energy efficiency of their homes, thereby maximizing the effect of
fuel assistance
funds. WCAC currently has contracts with the Department of Energy (DOE) and the major local utility companies to install energy conservation measures in low-income homes throughout Central and Southern Worcester County.
If you are a f
uel assistance
client, or are otherwise eligible for discounted utility rates, you may qualify for this program.
Each home receives an in-depth inspection by a certified energy auditor to assess conservation needs and the safety and efficiency of the primary heating system. Last year, through WCAC's Heating Emergency Assistance Retrofit Task Weatherization Program (HEARTWAP), 979 households received a heating system repair, replacement or maintenance, while 586 households were provided energy efficient replacement refrigerators, lightbulbs and power strips through the Appliance Management Program (AMP) funded by National Grid. Additional information is available online.