WORKING FOR YOU, WORKING WITH YOU
While the summer months are most commonly associated with vacations and time off, the work of Community Action Agencies never truly stops.
Our Worcester office is a buzz with more than 300 young people as they come and go from various trainings and workshops, headed out into the community as participants in the YouthWorks Summer Jobs program. Working and learning, working and earning.
Classes continue throughout the summer in our Job & Education Center for those pursuing their high school equivalency certificate. In August we look forward to welcoming our third cohort of the Working Cities Worcester initiative offering specialized training for those interested in pursuing a career in the culinary industry. WCAC is dedicated to helping individuals find their pathway to a brighter future.
While the fuel assistance program won't officially open until November 1st, our staff is hard at work finalizing payments for 2016-17 clients and prepping applications for the winter season ahead. Our weatherization teams meanwhile are out in full force insulating, weather stripping, and making heating systems repairs to maximize eligible households' energy efficiency.
We are also working hard on an exciting new project we look forward to sharing further details about soon which will enable us to bring Head Start classrooms to the Town of Webster.
We are most appreciative of the many various partners who support our efforts to help individuals and families reach economic self-sufficiency. Alone we can do so little, together we can do so much.
Jill C. Dagilis
Executive Director
CELEBRATING
CHRISTMAS IN JULY....
WCAC is thrilled to announce we will once again be partnering with The Hanover Theatre for the Performing Arts for a special performance of
A Christmas Carol
(the theatre's 10th annual production!)
on Wednesday, December 20, 2017.
Proceeds from
tickets
sold to that show will benefit WCAC programs & services.
So SAVE THE DATE and be sure to join us for an evening of merriment and fun!
COATS FOR KIDS
In other winter related news, despite the recent summer heatwave work is already underway for
WCAC's Annual Coat Drive for Kids.
Each year the agency provides a new winter coat to all of the nearly 400 children enrolled in our Head Start, Early Head Start and Healthy Families programs, as well as children of teen parents enrolled in the
Job & Education Center.
If you are interested in supporting this initiative either through a financial contribution or donation of a new winter coat, please contact us.
We are most grateful for the strong community and corporate support we receive each year for this program!
Want to save money? Feel warmer in during the winter? Check out WCAC's no cost, energy efficiency and refrigerator replacement programs!

Energy saving light bulbs,
smart power strips,
insulation installation,
weather stripping,
refrigerator replacement
and more!
Click HERE for additional details
Be a Head Start Hero!
Help Turn Up the Heat for those struggling with home heating bills!
Make a difference in the life a young person today!
Support WCAC programs with a tax-deductible donation!

Support WCAC when you shop!
Amazon will donate 0.5% of the price of your eligible AmazonSmile purchases to Worcester Community Action Council, Inc whenever you shop on AmazonSmile.

More than a job for many local youth
A full-time history teacher at Abby Kelley High School in Worcester, one might expect the last place Brian Morse would care to spend his summer off would be working with teenagers. And yet, that's just what he's doing - and has been doing - for the last seven years as a Case Manager for WCAC's Youth Works Summer Jobs program. He says the young people in YouthWorks are motivated to work and take real ownership of what they're doing.

"It's not just placing them in a job - it's teaching them about having a job and the responsibilities that requires," he says. "We work together with our partner employment sites to set high expectations and then help youth reach them, instilling confidence that with effort, they can succeed. If you give them a chance they might surprise you." While he admits he's probably most popular with the youth on Thursdays and Friday when he delivers paychecks, his real work is in building relationships with the youth and the partner sites. "There's great buy-in from our partner sites with regard to the training and the on-the-job learning experiences youth are exposed to," he said. And beyond the learning there is the earning which Morse says he finds more and more of a necessity for YouthWorks participants than even seven years ago. Noting that many youth report saving for school expenses or needing to help with family bills, "it's more than just throwaway spending money," he adds.
All agree that keeping youth productively engaged in their community lessens opportunity for them to participate in dangerous behaviors such as gangs, drugs or other illegal activities.
For summer 2017, WCAC is coordinating subsidized employment for a total of 319 youth at some 60 employment partner sites throughout the city. With a diverse array of industries represented, youth have the opportunity earn a paycheck while working as camp counselors, landscapers, within office settings, warehouse stockers and many more. Training began June 27th, with the six week work portion of the program running July 5th thru August 11th.
Funding for 2017 YouthWorks Summer Jobs was provided by Commonwealth Corporation,
Greater Worcester Community Foundation,
Bank of America,
MAPFRE Insurance,
Schwartz Foundation,
Fred Harris Daniels Foundation,
Noresco, and
MassHousing.
Culinary training leading to career pathways
WCAC is proud to be a lead partner in Working Cities Worcester (WCW), a project funded through a grant from the Federal Reserve Bank of Boston. The program seeks to convene and inspire workers, employers, government, universities, nonprofits, and communities to create equitable short- and long-term opportunities in employment in the local food service economy to uplift individuals and communities from poverty, with livable wages. The initiative provides workforce training and career paths for disadvantaged workers in cooperation with local employers; increases career opportunities and operational support for ethnic food vendors and retailers in disadvantaged neighborhoods; and creates a learning community to ensure workforce development is a strategic priority in the local food service economy as well as a key item on the economic policy agenda for the City of Worcester.
Priscilla Martinez (pictured), 23, of Worcester, was among those completing the first culinary training program offered by WCW in June. The single mother of a 3 year-old daughter dreams of one day owning her own food truck. She said the WCW program taught her not only about cooking and baking but also the use of professional kitchen equipment and fresh fruits and veggies. She is actively pursuing a career in the culinary field and says the WCW training renewed her passion and confidence. "This is putting me on a pathway to a career, not just a job," she said.
Applications for the next culinary program are now available.
Offered to individuals looking to start a career in the culinary field, the program will c
onnect participants with employers that are ready to hire NOW! The program is free and open to Worcester residents age 18+. The next training begins on August 7th. Apply online or call Jenna Wills at

508-754-1176 ext. 169 for additional information.
Core Partners in the Working Cities Worcester initiative include: the City of Worcester, Clark University, Worcester Public Schools, Regional Environmental Council, Workforce Investment Board, Latino Education Institute, Quinsigamond Community College, Worcester Regional Chamber of Commerce Sodexo, and Chartwells.


Head Start and Job & Education Center celebrate student success
In June, WCAC's Head Start and Job & Education Center (JEC) both celebrated the successes of their students by hosting certificate and graduation cere-monies.For our youngest students, the time has come to move along to Kindergarten. While bittersweet to bid farewell, we do so knowing the future is bright, filled with endless possibilities thanks to the 'head start' they received! Check out more photos
here
.
From JEC,
congratulations to the 16 individuals earning their HiSET certificate, 5 who graduated from the Youth Employment Seminar and another 14 who earned Academic Achievements (students who achieved learning gains, entered training and/or entered college). Hard work and perseverance pay off and we know these young people are destined for great things! Check out more photos here.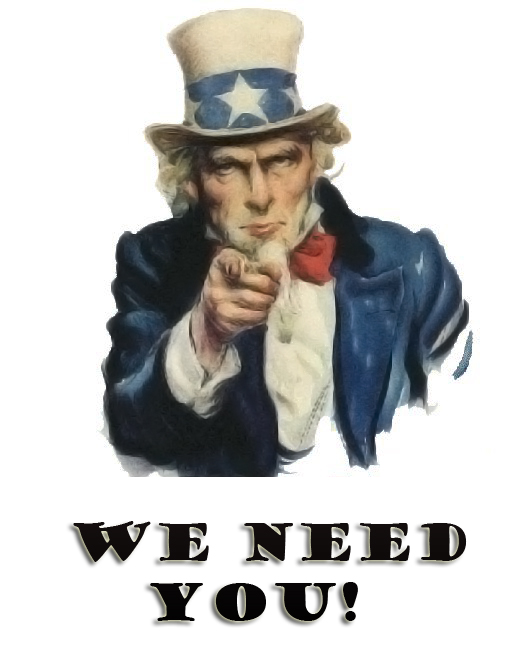 Advocacy is a critical component of the work of Community Action Agencies. For WCAC it's so important, in fact, that it is spelled out within our mission statement - "Helping people move to economic self-sufficiency through programs, partnerships and advocacy."
Given the uncertainty of many legislative and budgetary matters at the federal level in particular, the need to advocate is heightened. While we are fortunate to enjoy strong support from our elected officials, the importance of sharing the stories of how WCAC's programs and services impact people in need cannot be understated. The primary pillars of WCAC's work - Community Services Block Grant (CSBG), Low Income Home Energy Assistance Program (LIHEAP - fuel assistance) and Head Start have been included within discussions of drastic cuts at the federal level. At press time, several key pieces of legislation and potential budget vetoes were pending at the state level.
Have you or someone you know ever been helped by receiving a tank of oil when the house would have otherwise gone cold? Have your or someone you know ever needed assistance finding a job? Have you or someone you know ever needed quality childcare in order to pursue employment or schooling? Please join us in reiterating your support for these critical programs which enable countless individuals and families - your neighbors - to take strides towards economic self-sufficiency.
Wondering how to help? Write a letter or send an email. Make a phone call. Share your concerns on social media and encourage your friends and family to do the same. Share your story or that of family or friends whose lives have been touched by the important work being undertaken by community action agencies.
Attention truly is given to the issues with the greatest amount of constituent response. Use this link to find your federal officials and this link to find your state officials.