Upcoming Events
Monday, 4/1
Gym Day for Grades
K,2,3,4,6,7/8
__________________

Tuesday, 4/2
Gym Day for Grades:
1,2,3,4,5,7/8
Bowling Field Trip
Grades 4-8
9:15 am-11:30 am
(Gym Uniform)
Wednesday, 4/3
Spring Picture Day
All students will be photographed
NO UNIFORM
REQUIRED
_______________
Thursday, 4/4

Gym Day for Grades:
PK3,PK4,K,1,5,6
________________

Friday, 4/5
Stations of the Cross
1:00 pm
Spring Clean-up Volunteer Day
3:30 pm - 5:30 pm
________________
Saturday, 4/6
Easter Bunny Brunch
9:00 am - 11:-oo am
________________

Full calendar of events available online.
Visit our website @
| | |
| --- | --- |
| Volume:4 Issue: 27 | March 31 |
Dear Assumption Family,
This weekend I had the pleasure of attending the awards ceremony for the Connecticut Women's History Month Essay Contest sponsored by State Representative Brenda Kupchick at the Fairfield Museum. Representative Kupchick instituted this contest about 8 years ago to expose young girls in Fairfield schools to the wonderful history of powerful and influential women in Connecticut and help to inspire their future greatness.
All sixth grade students in the town were asked to write an essay about a famous Connecticut woman and how they influence their life. Julia B. and Alana D. wrote spectacular essays and represented Assumption Catholic School with poise and grace. The skill in their writing and articulate presentations set them apart from the rest of the students, and that is not just a proud principal's bias. The girls read their essays to the collective group and received a citation from the state of Connecticut as well as a monetary award from the Fairfield County Bank.
Anytime we get the opportunity to celebrate our students fills me with joy and pride, but this occasion was extra special. At the end of the ceremony I was approached by two principals from public middle schools in Fairfield. The first said, "Boy, were those Assumption kids prepared!" Both principals then asked if we teach public speaking at school. They were impressed at how well our students spoke and made eye contact during the presentation. As I beamed with pride I explained that one of the many special advantages of a small Catholic school is the confidence our students gain, and the comfort they feel in public speaking. I attribute this to the supportive and nurturing environment in our school and the copious opportunities to lead and participate in Mass.
I left the ceremony filled with pride in our students and gratitude to our teachers for their hard work in preparing our students for lifelong success. Of course I continue to thank God everyday for the opportunity to work with you to help your children grow into exemplary young women and men.
Many Blessings,
Steven J. Santoli
Principal
Wines and Steins
4th Annual Beer and Wine Event
Saturday, April 27
Spring Has Sprung
Lenten Service Project
Join the Assumption Catholic School Community on Friday, April 5th and/or 12th from 3:30-5pm to help beautify the outside of our school and join together as a family!
This school wide project will include on the 5th:
Weeding, pruning, planting of flowers and mulching. In addition, we will have three garden boxes that will contain vegetables, herbs and flowers year round that our students will maintain and see grow. On the 5th we will start work on these boxes together as a community thanks to a generous donor.
On the 12th: we will spread new playground mulch, paint trim around playground and complete all other projects.
To celebrate our accomplishments, Rita's Ice will be served for all those in attendance!
During the week leading up to these service days, we are seeking parent volunteers with landscape experience to prepare the site and also with trucks or large vehicles to help pick up mulch, plants, etc.
All details and sign ups will be sent via a Sign Up Genius email tomorrow, Monday April 1st. Questions can be directed to
rsantoli@oloaffld.org
Thank you for your anticipated help, support and making our school great!
Warm Weather Uniform
Starts After Spring Break
Tuesday, 4/23
Gently used khaki shorts and skorts are available at school for just $5 each. Limited sizes and quantities available. Email sizes to Mrs. Gourley at office@oloaffld.org to check availability.
REMINDER: Late students should be walked to the school door and signed in AFTER the morning announcements and prayer. If there is no staff member outside the building, your child is LATE
Late Drop Off Procedure
All students must arrive by 8:30 AM each morning. If you arrive after 8:30 AM please walk your child into the school and get a tardy pass from the Main Office. The doors will be locked from 8:30 AM to 8:35 AM for morning prayer, please do not ring the bell to enter during this time. All parents and children should participate in morning prayer while waiting to sign in.
8:20 AM
School Doors Open
8:30 AM
School Doors Closed and Morning Prayer
8:35 AM
Late Students and

Parents

will be buzzed into school to sign-in at the Main Office
Teacher and Staff Contact Information
Listed below you will find the teacher and staff email list for the 2018-19 school year. Open communication is paramount to a successful home and school relationship.
Phone messages can be left for all teachers by calling the main office at 203-334-6271.
| | | |
| --- | --- | --- |
| Position | Name | Email |
| Principal | Steven Santoli | principal@oloaffld.org |
| Administrative Assistant | Jody Gourley | office@oloaffld.org |
| Marketing/Development | Rebecca Santoli | rsantoli@oloaffld.org |
| School Nurse | Mandy Levy | nurse@oloaffld.org |
| Bookkeeper | Jessica Navarro | bookkeeper@oloaffld.org |
| PK 3 | Mary Reihl | mreihl@oloaffld.org |
| PK4 | Jean Blaze | jblaze@oloaffld.org |
| Kindergarten | Rosa Ferreira | rferreira@oloaffld.org |
| First Grade | Heather Leone | hleone@oloaffld.org |
| Second Grade | Kathy Andrade | kandrade@oloaffld.org |
| Third Grade | Lisa Kozlowski | lkozlowski@oloaffld.org |
| Fourth Grade | Lauren Korres | lkorres@oloaffld.org |
| Fifth Grade | Elizabeth Cahill | ecahill@oloaffld.org |
| Sixth Grade/Science | Thomas Blake | tblake@oloaffld.org |
| Seventh Grade/English | Sunita Yashavant | syashavant@oloaffld.org |
| Eighth Grade/SS/Music | Theresa Yoney | tyoney@oloaffld.org |
| SixGrade/Math/Maker Space | Debra Shea | dshea@oloaffld.org |
| Spanish/Art | Monica Smith | msmith@oloaffld.org |
| | | |
Assumption Catholic School on the Web
Follow us on social media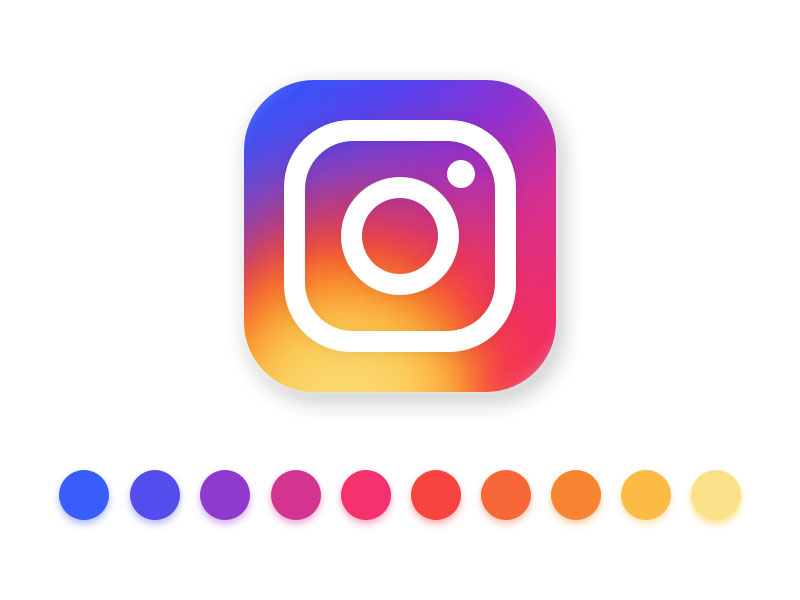 The best source of information about our school happenings is our website. The calendar function of the website is updated frequently. Forms and important information can be downloaded from the yellow envelope tab weekly.
Virtus Registration and Training
All Adult volunteers must be Virtus Trained
T
o register with Virtus and be eligible to volunteer, coach, or chaperone in school or at a school sponsored event you must register with Virtus, complete a training and agree to a background check.
Click
here
to visit the Virtus website. Remember to select Assumption School as your primary location. Please contact the office with questions or concerns.
Mission Statement
Assumption Catholic School provides an education of academic excellence, rooted in the Catholic Faith, which fosters the spiritual, physical, moral, and intellectual development of all students, so they may realize their full potential as responsible, caring, and contributing citizens of the world.