Upcoming Events
Monday, 11/12
Gym Day for Grades
K,2,3,4,6,7/8
__________________

Tuesday, 11/13
Gym Day for Grades:
1,2,3,4,5,7/8
School Picture Day
K & 1 Field Trip
NDHS Halloween Parade
Wednesday, 11/14
PK3 & 4 Halloween Walk-a-Thon
9:00 AM
K - 8 Walk-a-Thon
1:00 PM
_______________
Thursday, 11/15
Gym Day for Grades:
END OF 1st QUARTER
_______________

Friday, 11/16
Turkey BINGO
6:30 pm
_______________
Planning Ahead
Wednesday, 11/21
EARLY DISMISSAL
11:15 am
NO AFTER CARE
_______________
Thursday, 11/22
THANKSGIVING
NO SCHOOL
_______________
Friday, 11/23
NO SCHOOL
Saturday, 12/1
Breakfast w/ Santa
_______________
Full calendar of events available online.
Visit our website @
| | |
| --- | --- |
| Volume:4 Issue: 11 | November 11 |
It has been a long and trying process, but the reconstruction of the lower floor of our school is quickly drawing to a conclusion. The students, staff, and families have been very patient through this process and for that I thank you.
Over the next week the painting and flooring contractors will put their final touches on the job. We will then install the new lockers and the move in process will begin. Our hope is to resume classes and lunch service downstairs by the week after Thanksgiving.
I always like to see the brightside in all situations, this flood renovation has offered us some opportunities to utilize new spaces to better serve
our students. The library has been expanded to add more than 200 square feet of previously unused space. New shelving, seating, and storage will allow for a greater variety of activities in the space.
Our Innovations Lab will move downstairs to the room previously used for music classes. This will almost double the amount of space used by our makers
and future innovators during their Maker Space time.
Many of you have offered to help throughout this process. I informed you that the time will come to seek assistance. That time is now! Over the next week we will need help installing lockers and shelves, moving furniture and boxes to reinhabit the building. I will make specific requests through email, but if you are interested now, please email Jody Gourley at office@oloaffld.org and let her know your availability during the day this week and I will reach out as needed.
Together, we will make our lower level better than ever!
Many Blessings,
Principal
Please join us Friday, November 16th in the Parish Hall for a fun family evening of Bingo, Pizza and Friends! There will be prizes for the children and 50/50's for the adults. Of course, the evening will end with our Thanksgiving Dinner Prize! The evening begins at 6 p.m when pizza will be served and the games kick off at 6:30.
The cost is $20 for a family of up to (4) and $5 per additional person when paid in advance. At the door the cost will be $25 per family of (4) plus $5 per each additional person.
We hope to see you there for this evening of family fun.
Don't forget to bring your own Bingo markers!
Volunteers Needed!
This week is Turkey Bingo!!!! An Assumption family favorite event. We hope that many of you will be able to attend!!!! We are also in need of help to make this event SUCCESSFUL. Below is a link to Sign up if you are able to give some time and earn hours towards your 10 hr volunteer hours for the year. I have also attached copy of the flyer for those who may need another copy to sign up and join us.
New or Gently Used Coat Drive
The National Charity League is collecting coats for the Bridgeport Rescue Mission. Please bring all donations to school by Tuesday, November 13 and drop them in the box in the front lobby.
Art Room Donations
Mrs. Smith is in need of buttons of all shapes, sizes, and colors for projects during art classes. Please send buttons in with your students or drop them off in the main office.
Cold Weather Uniform
NO MORE SHORTS
The cold weather uniform guidelines are highlighted in yellow on the uniform code document link below.
Gently used khaki pants are available at school for just $5 each. Email sizes to Mrs. Gourley at office@oloaffld.org to check availability.
No students should purchase lunch with cash without previously ordering online or notifying Chef Georgia in advance. We are still able to have full access to the kitchen and cafeteria. Lunches are prepared then brought to the Parish Hall to be served. There are no alternative offerings for students that have not ordered lunch in advance.
Homes for the Brave Soup Drive
REMINDER: PK3 is collecting canned soup for the homeless veterans served by Homes for the Brave.
Students are a sked to donate soup each Monday until the Super Bowl. In gratitude, students that donate can wear their favorite team's jersey over their uniform each Monday they donate.
Late Drop Off Procedure
All students must arrive by 8:30 AM each morning. If you arrive after 8:30 AM please walk your child into the school and get a tardy pass from the Main Office. The doors will be locked from 8:30 AM to 8:35 AM for morning prayer, please do not ring the bell to enter during this time. All parents and children should participate in morning prayer while waiting to sign in.
8:20 AM
School Doors Open
8:30 AM
School Doors Closed and Morning Prayer
8:35 AM
Late Students and Parents will be buzzed into school to sign-in at the Main Office
Teacher and Staff Contact Information
Listed below you will find the teacher and staff email list for the 2018-19 school year. Open communication is paramount to a successful home and school relationship.
Phone messages can be left for all teachers by calling the main office at 203-334-6271.
| | | |
| --- | --- | --- |
| Position | Name | Email |
| Principal | Steven Santoli | principal@oloaffld.org |
| Administrative Assistant | Jody Gourley | office@oloaffld.org |
| Director of Enrollment | Karen Guastelle | kguastelle@oloaffld.org |
| School Nurse | Mandy Levy | nurse@oloaffld.org |
| Bookkeeper | Jessica Navarro | bookkeeper@oloaffld.org |
| PK 3 | Mary Reihl | mreihl@oloaffld.org |
| PK4 | Jean Blaze | jblaze@oloaffld.org |
| Kindergarten | Rosa Ferreira | rferreira@oloaffld.org |
| First Grade | Heather Leone | hleone@oloaffld.org |
| Second Grade | Kathy Andrade | kandrade@oloaffld.org |
| Third Grade | Lisa Kozlowski | lkozlowski@oloaffld.org |
| Fourth Grade | Lauren Korres | lkorres@oloaffld.org |
| Fifth Grade | Elizabeth Cahill | ecahill@oloaffld.org |
| Sixth Grade/Science | Thomas Blake | tblake@oloaffld.org |
| Seventh Grade/English | Sunita Yashavant | syashavant@oloaffld.org |
| Eighth Grade/SS/Music | Theresa Yoney | tyoney@oloaffld.org |
| SixGrade/Math/Maker Space | Debra Shea | dshea@oloaffld.org |
| Spanish/Art | Monica Smith | msmith@oloaffld.org |
| | | |
Assumption Catholic School on the Web
Follow us on social media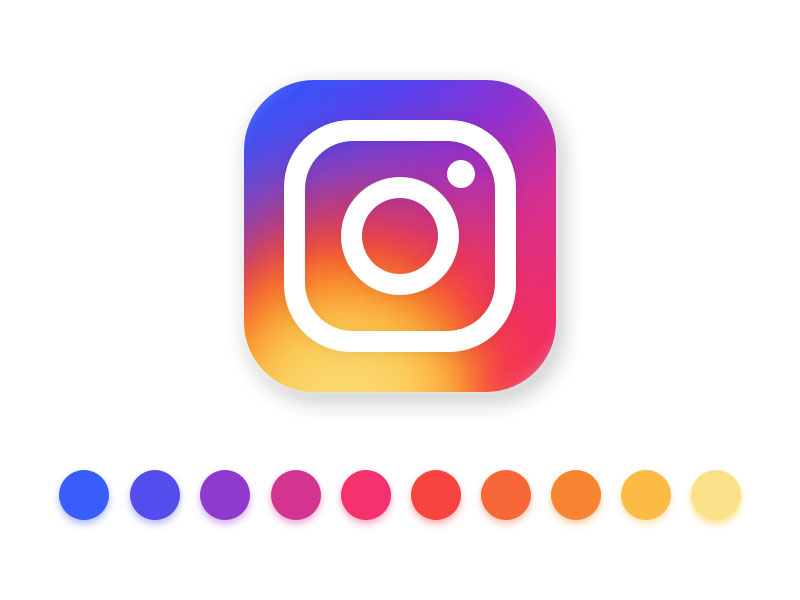 The best source of information about our school happenings is our website. The calendar function of the website is updated frequently. Forms and important information can be downloaded from the yellow envelope tab weekly.
Virtus Registration and Training
All Adult volunteers must be Virtus Trained
T
o register with Virtus and be eligible to volunteer, coach, or chaperone in school or at a school sponsored event you must register with Virtus, complete a training and agree to a background check.
Click
here
to visit the Virtus website. Remember to select Assumption School as your primary location. Please contact the office with questions or concerns.
Mission Statement
Assumption Catholic School provides an education of academic excellence, rooted in the Catholic Faith, which fosters the spiritual, physical, moral, and intellectual development of all students, so they may realize their full potential as responsible, caring, and contributing citizens of the world.