Upcoming Events
Monday, 1/8
Gym Day for Grades:
PK3, PK4, K, 2, 3, 4
NO SCHOOL
MLK JR DAY
Tuesday, 1/9
Gym Day for Grades:
K, 1,4,5,6/7, 8
First Day of Middle School Midterms
________________
Wednesday, 1/10
Second Day of Middle School Midterms
________________
Thursday, 1/11
Gym Day for Grades:
1, 2, 3, 5, 6/7, 8
Third Day of Middle School Midterms
____________ _____
Friday, 1/12
Midterm Exam Make-up Day
__________________
Planning Ahead
Full calendar of events available online.
Visit our website @
| | |
| --- | --- |
| Volume:3 Issue: 19 | January 14 |
Dear Friends,
I hope you and your children are enjoying this long weekend. As I am thankful for the extra day to rest and relax, I can not help but reflect on the purpose of this holiday and the great man that we recognize on Monday. Dr. Martin Luther King, Jr. was a great leader and an inspiration to millions of people during his life and long after his unfortunate and untimely death.
Dr. King truly lived and modeled his life after that of Jesus Christ. Like Jesus, he saw injustice in the world and fought with love to overcome the hate.
Like Jesus, his work is not done. It is our responsibility as educators and parents to make sure these powerful messages are passed on to our children. We are constantly bombarded with negative images and words. It would seem that our treatment of each other is rooted in hate and ignorance. Now more then ever, it is important to spread the teachings of Jesus, echoed by Dr. King, that still ring true today.
Dr. King's most famous speech was about his dream for a more equal and just world, where all boys and girls can live together in harmony and love. I know a little piece of our world where that exact thing happens everyday, where the teachings of Jesus are lived and shared. Dr. King would be proud of our students.
Many Blessings,
Principal
CAREER DAY SPEAKERS NEEDED
As part of our celebration of Catholic Schools Week we would like to expose our students to different college and career opportunities.
This is a request for parents, grandparents, or friends of Assumption to share your college and career experience with our students.
All careers are welcomed, from lawyers and doctors to public servants to business owners and skilled craftsmen.
If you would like to share your experience and possibly inspire one of our students to do great things, please contact Mr. Santoli ASAP.
Presentations will be during the school day over Catholic Schools Week (January 29 to February 2) times and specific dates are flexible.
Celebrate Catholic Schools Week at two Fairfield University basketball games! Root on our Boy's and Girl's Varsity Basketball teams as they join the Stags on the court at Webster Bank Arena for the National Anthem and play a coed scrimmage at halftime of the men's game on January 29.

Soup Drive for Homes for the Brave
Only Two Weeks Left to Help Homeless Veterans
Mrs. Riehl, Mrs. Loreng, and the PK3 class will once again collect canned soup for Homes for the Brave. Every Monday, until the Super Bowl, students and staff are asked to donate canned soup. As a thank you, Mr. Santoli will allow anybody that donates to wear their favorite football (or any sport) jersey over their uniform.
Homes for the Brave provides emergency shelter for homeless veterans as well as counseling, housing, and career guidance.
Office Staff Changes
As of last week the following changes have been made to the main office staff at Assumption Catholic School.
Jessica Navarro has assumed the role of Bookkeeper and Assistant for Community Engagement. She will be responsible for all bookkeeping duties, including FACTS accounts as well as cover the front desk in the afternoon. Jessica's email is now bookkeeper@oloaffld.org and her direct phone line is 203-256-9979.
Jody Gourley is now the part time Administrative Assistant. She will cover all day to day operations in the main office and her email is office@oloaffld.org.
Nancy Prusak, RN is our new town appointed school nurse. Nurse Nancy can be reached at the email nurse@oloaffld.org,
Please join us in welcoming our new and reassigned office staff.
Teacher and Staff Contact Information
Listed below you will find the teacher and staff email list for the 2017-18 school year. Open communication is paramount to a successful home and school relationship.
Phone messages can be left for all teachers by calling the main office at 203-334-6271.
| | | |
| --- | --- | --- |
| Position | Name | Email |
| Principal | Steven Santoli | principal@oloaffld.org |
| Administrative Assistant | Jody Gourley | office@oloaffld.org |
| Director of Enrollment | Karen Guastelle | kguastelle@oloaffld.org |
| School Nurse | Nancy Pursak | nurse@oloaffld.org |
| Bookkeeper | Jessica Navarro | bookkeeper@oloaffld.org |
| PK 3 | Mary Reihl | mreihl@oloaffld.org |
| PK4 | Jean Blaze | jblaze@oloaffld.org |
| Kindergarten | Rosa Ferreira | rferreira@oloaffld.org |
| First Grade | Melinda Gremse | mgremse@oloaffld.org |
| Second Grade | Kathy Andrade | kandrade@oloaffld.org |
| Third Grade | Lisa Kozlowski | lkozlowski@oloaffld.org |
| Fourth Grade | Lauren Korres | lkorres@oloaffld.org |
| Fifth Grade | Elizabeth Cahill | ecahill@oloaffld.org |
| Sixth Grade/Science | Laurie Strazza | lstrazza@oloaffld.org |
| Seventh Grade/English | Sunita Yashavant | syashavant@oloaffld.org |
| Eighth Grade/SS/Music | Theresa Yoney | tyoney@oloaffld.org |
| Math/Computers | Stephen Ambrogio | sambrogio@oloaffld.org |
| Spanish/Art | Monica Scarlato | mscarlato@oloaffld.org |
| Algebra | Ken Moran | kmoran@oloaffld.org |
Assumption Catholic School on the Web
Follow us on social media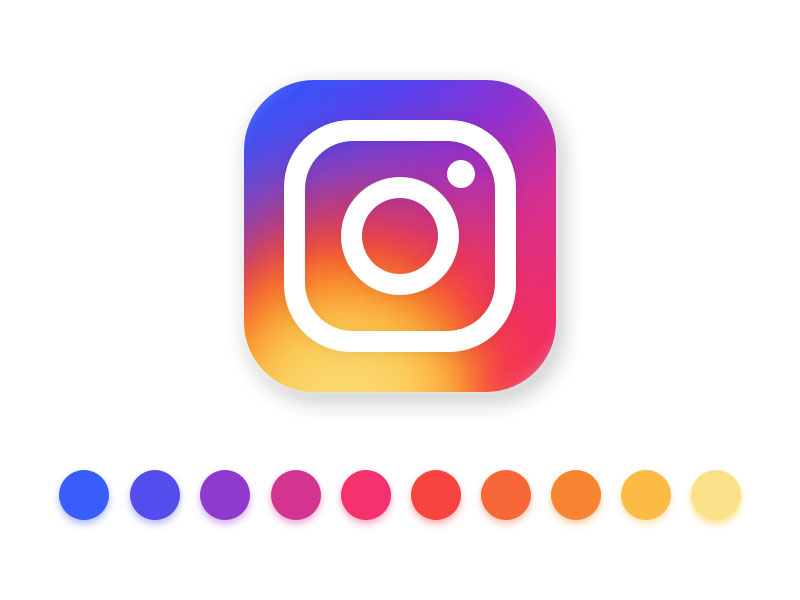 The best source of information about our school happenings is our website. The calendar function of the website is updated frequently. Forms and important information can be downloaded from the yellow envelope tab weekly.
Virtus Registration and Training
All Adult volunteers must be Virtus Trained
T
o register with Virtus and be eligible to volunteer, coach, or chaperone in school or at a school sponsored event you must register with Virtus, complete a training and agree to a background check.
Click
here
to visit the Virtus website. Remember to select Assumption School as your primary location. Please contact the office with questions or concerns.
Mission Statement
Assumption Catholic School provides an education of academic excellence, rooted in the Catholic Faith, which fosters the spiritual, physical, moral, and intellectual development of all students, so they may realize their full potential as responsible, caring, and contributing citizens of the world.