Upcoming Events
Monday, 2/12
Gym Day for Grades:
PK3, PK4, K, 2, 3, 4
Tuesday, 2/13
Gym Day for Grades:
K, 1,4,5,6/7, 8
Burning of the Palms 9:00 AM
________________
Wednesday, 2/14
Ash Wednesday Mass 9:30 AM
________________
Thursday, 2/15
Gym Day for Grades:
1, 2, 3, 5, 6/7, 8
____________ _____
Friday, 2/16
NO SCHOOL
WINTER BREAK
__________________
Planning Ahead
_______________

Monday, 2/19
NO SCHOOL

PRESIDENT'S DAY
_______________

Full calendar of events available online.
Visit our website @
| | |
| --- | --- |
| Volume:3 Issue: 23 | February 11 |
Dear Friends,
This Lenten season begins this week with the Burning of the Palms on Tuesday morning at 9:00 AM. All are welcome as Father Cipriani leads the students in prayer and burns palms to make the ash to be used at our Ash Wednesday Mass the following day. We will celebrate Ash Wednesday at the Parish Mass at 9:30 AM, as always families are invited to celebrate with our school community.
As we move through this special season I invite you to attend one of our most moving and wonderful events, the Living Stations of the Cross.
Mrs. Yoney leads the 8th grade students in this gut wrenching walk with Jesus on his final day. The Living Rosary will be celebrated twice this year and it is my hope that you can plan to attend at least one of these dates. The first Living Stations will be at 1:30 PM on February 28. A second group of students will perform the Living Stations at 1:30 PM on March 14.
The Stations of the Cross is always a powerful and moving celebration, it is even more impressive, when performed live by our students. I hope to see you all there.
Many Blessings,
Principal
Let Them Know They are Loved
Send a bear-gram to that special someone and help support the seventh grade class. Bears will be delivered in school on Wednesday, February 14. Download the form here and send to the main office, with payment, by Tuesday morning.
Open Enrollment Now Underway
Register for the 2018-19 School Year
The registration deadline for current students has passed. There is still time to register your children to return to Assumption for the 2018-19 school year, but at this time a spot in the class can not be guaranteed.
Complete the Returning Student Registration form for all children that are currently enrolled at Assumption and are returning next year. Only one form per family needs to be completed. The $200 registration fee must be paid to confirm the registration for next year. Only one fee per family!
Any family interested in enrolling a sibling at Assumption for the first time must complete a New Student Application. There is no application fee for current families, the $200 registration fee will apply for all siblings for the 2018-19 school year.
Click links below for registration and application forms:
IF you will not be able to return to Assumption, please return the registration form and check the box indicating your child will not be retruning.
Bishop's Scholarship Applications Open
February 1 is the First Day to Apply for Scholarships
Any family seeking financial assistance of any kind for the 2018-19 school year should apply to the Bishop's Scholarship Fund starting February 1.
The application deadline for current families is March 15, so don't delay! The application process is slightly different this year. There will be no paper application. All applications will be processed directly through the FACTS tuition management website.
Please take some time to read the FAQ sheets below and visit the Foundations in Education website for more information.
Thank You to the Fourth Grade Families
The Sweetheart Dance was a smashing success on Saturday evening, thanks to the efforts of the fourth grade families and students. Over 125 people attended this family friendly event.
A special thank you to Mr. Perez, for keeping the fun going with his DJ skills.
Photos of the Week
Second grader, Isaac, made the best of the snowday last week. He was the special guest of State Representative Laura Devlin at the opening of the legislative session.
Congratulations to eighth graders, Sophia and Joe, and seventh grader, Emily, who were honored as Leaders of Tomorrow Scholarship recipients at a breakfast with Bishop Caggiano on Friday.
Teacher and Staff Contact Information
Listed below you will find the teacher and staff email list for the 2017-18 school year. Open communication is paramount to a successful home and school relationship.
Phone messages can be left for all teachers by calling the main office at 203-334-6271.
| | | |
| --- | --- | --- |
| Position | Name | Email |
| Principal | Steven Santoli | principal@oloaffld.org |
| Administrative Assistant | Jody Gourley | office@oloaffld.org |
| Director of Enrollment | Karen Guastelle | kguastelle@oloaffld.org |
| School Nurse | Nancy Pursak | nurse@oloaffld.org |
| Bookkeeper | Jessica Navarro | bookkeeper@oloaffld.org |
| PK 3 | Mary Reihl | mreihl@oloaffld.org |
| PK4 | Jean Blaze | jblaze@oloaffld.org |
| Kindergarten | Rosa Ferreira | rferreira@oloaffld.org |
| First Grade | Melinda Gremse | mgremse@oloaffld.org |
| Second Grade | Kathy Andrade | kandrade@oloaffld.org |
| Third Grade | Lisa Kozlowski | lkozlowski@oloaffld.org |
| Fourth Grade | Lauren Korres | lkorres@oloaffld.org |
| Fifth Grade | Elizabeth Cahill | ecahill@oloaffld.org |
| Sixth Grade/Science | Laurie Strazza | lstrazza@oloaffld.org |
| Seventh Grade/English | Sunita Yashavant | syashavant@oloaffld.org |
| Eighth Grade/SS/Music | Theresa Yoney | tyoney@oloaffld.org |
| Math/Computers | Stephen Ambrogio | sambrogio@oloaffld.org |
| Spanish/Art | Monica Scarlato | mscarlato@oloaffld.org |
| Algebra | Ken Moran | kmoran@oloaffld.org |
Assumption Catholic School on the Web
Follow us on social media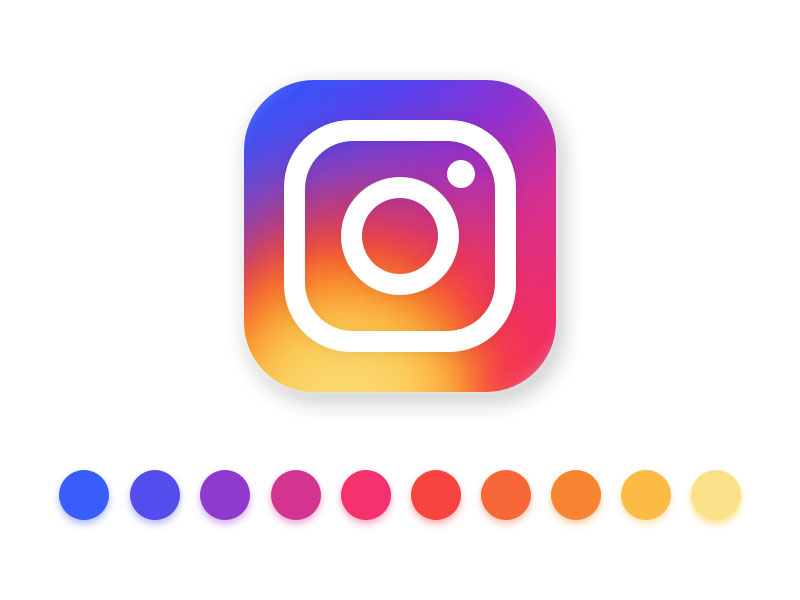 The best source of information about our school happenings is our website. The calendar function of the website is updated frequently. Forms and important information can be downloaded from the yellow envelope tab weekly.
Virtus Registration and Training
All Adult volunteers must be Virtus Trained
T
o register with Virtus and be eligible to volunteer, coach, or chaperone in school or at a school sponsored event you must register with Virtus, complete a training and agree to a background check.
Click
here
to visit the Virtus website. Remember to select Assumption School as your primary location. Please contact the office with questions or concerns.
Mission Statement
Assumption Catholic School provides an education of academic excellence, rooted in the Catholic Faith, which fosters the spiritual, physical, moral, and intellectual development of all students, so they may realize their full potential as responsible, caring, and contributing citizens of the world.