Upcoming Events
Monday, 2/25
Gym Day for Grades
K,2,3,4,6,7/8
__________________

Tuesday, 2/26
Gym Day for Grades:
1,2,3,4,5,7/8
NAEP Testing Grade 8
9:30 am to 11:30 am
_______________
Thursday, 2/28

Gym Day for Grades:
PK3,PK4,K,1,5,6
Jump Rope for Heart in Gym Classes
All Students Wear Gym Uniforms Today
________________

Friday, 3/1
First Friday Mass
9:00 am
________________
Wednesday, 3/13
Living Stations of the Cross
1:30 pm
_______________
________________

Full calendar of events available online.
Visit our website @
| | |
| --- | --- |
| Volume:4 Issue: 22 | February 24 |
Dear Assumption Family,
When I was appointed principal of Assumption Catholic School in July of 2015 I had the pleasure of meeting personally with Bishop Caggiano to discuss our mutual vision for the school. One piece of advice he left me with has help guide me over the past four years. Bishop told me that affordability should not be the barrier stopping a family from providing a Catholic education for their children. He left me with a very straight forward, but difficult task:
"Any family that wants a Catholic education for their children should receive one, It is your job to make that possible"
I believe that I have been guided by these words and I am committed to do anything in my power to make Assumption affordable for all current and future families. Please pay close attention to you emails as you will hear from our office, Foundations in Education, the CEO Foundation and any other organizations that may provide financial assistance to our families.
To help you through this process I invite all families to attend our Financial Assistance Night this Thursday from 6:00 pm to 8:00 pm in the Art Room at Assumption. You will have the opportunity to complete the FACTS Grant & Aid Application, upload tax documents, and learn of other financial assistance opportunities. Please email Jody Gourley at, office@oloaffld.org if you plan to attend. Feel free to stop in anytime between 6 pm and 8 pm that night. Bring you 2018 tax return (1040), or your 2017 tax return (1040), and your 2018 W2 forms.
Financial Aid Deadline
March 15, 2018
Financial Assistance Night
Thursday, February 28
6 pm to 8 pm
Assumption School Art Room
Assumption Closing Alerts Now on NBC CT
Assumption Catholic School follows the closure, delay, and early dismissal procedure of Fairfield Public Schools. This means that if Fairfield calls a weather related closure, Assumption will call the same closure. On rare occasions Assumption might deviate from Fairfield. We will never be open when Fairfield is closed, but we might close if we determine that conditions are unsafe for our students and staff, but Fairfield remains open. In this rare instance, you can watch NBC CT and look for Assumption Catholic School of Fairfield on the scrolling list or sign up for the text alert from NBC CT. You may also be notified directly from Assumption by text or email through our student information system as well as a post on our facebook page indicating the weather related closure, delay, or early dismissal.
To receive text or email alerts regarding the closure, delay, or early dismissal of Assumption Catholic School, follow the link below and sign up for notifications by selecting Assumption Catholic School of Fairfield and Fairfield Public Schools as your home district.
Please remember that we have already used three emergency days this year. Although, we have not had any snow days as of yet, we used three days for the flood in September. As a result our school year has been extended by three days. Our current last day of school is June 11, 2019. This will obviously change if we take more emergency day.
2 HOUR SCHOOL DELAY
Students Arrive at 10:20 am
EARLY DISMISSAL
Students Picked-Up at 11:15 am
The Bishop's Scholarship Fund application process officially opened on Friday, February 1. All families that currently receive tuition assistance from Foundations in Education through the Bishop's Scholarship Fund should have received an email directly from FACTS to remind you to start the application process for 2019-20.
The link below provides further information about the tuition assistance process.
Last year the BSF awarded over $190,000 in tuition assistance to Assumption families. I encourage all families to apply through FACTS, even if you think you will not qualify for assistance.
No financial assistance of any kind can be awarded without a completed Grant and Aid Application!
You must login to the FACTS website and complete the Grant and Aid Application.

Complete the online application.

Upload your 2018 tax information.

Submit the application and documents and pay the $30 fee directly to FACTS.
The deadline for current enrolled families is March 15, 2019.
The deadline for new families, enrolling for 2019-20 is April 15, 2019.
We will offer several Financial Aid Nights in the coming months to assist you in completing the process. Dates will be confirmed soon. Please feel free to contact the main office with any questions. We are here to help!
Final Week for Jump Rope for Heart
Due to the snow day and vacation, Jump Rope for Heart will now be held on Thursday, February 28th. Each class will come to the gym for a one hour jump-a-thon on that day. Students are encouraged to get donations from friends and family to benefit the American Heart Association. In return the American Heart Association gives our school PE equipment, a heart health curriculum and thanks you gifts for students who help raise money. Please see the paperwork your student brought home on how you can help those with heart disease.
Cold Weather Uniform
NO MORE SHORTS
The cold weather uniform guidelines are highlighted in yellow on the uniform code document link below.
Gently used khaki pants are available at school for just $5 each. Email sizes to Mrs. Gourley at office@oloaffld.org to check availability.
REMINDER: Late students should be walked to the school door and signed in AFTER the morning announcements and prayer. If there is no staff member outside the building, your child is LATE
Late Drop Off Procedure
All students must arrive by 8:30 AM each morning. If you arrive after 8:30 AM please walk your child into the school and get a tardy pass from the Main Office. The doors will be locked from 8:30 AM to 8:35 AM for morning prayer, please do not ring the bell to enter during this time. All parents and children should participate in morning prayer while waiting to sign in.
8:20 AM
School Doors Open
8:30 AM
School Doors Closed and Morning Prayer
8:35 AM
Late Students and

Parents

will be buzzed into school to sign-in at the Main Office
Teacher and Staff Contact Information
Listed below you will find the teacher and staff email list for the 2018-19 school year. Open communication is paramount to a successful home and school relationship.
Phone messages can be left for all teachers by calling the main office at 203-334-6271.
| | | |
| --- | --- | --- |
| Position | Name | Email |
| Principal | Steven Santoli | principal@oloaffld.org |
| Administrative Assistant | Jody Gourley | office@oloaffld.org |
| | | |
| School Nurse | Mandy Levy | nurse@oloaffld.org |
| Bookkeeper | Jessica Navarro | bookkeeper@oloaffld.org |
| PK 3 | Mary Reihl | mreihl@oloaffld.org |
| PK4 | Jean Blaze | jblaze@oloaffld.org |
| Kindergarten | Rosa Ferreira | rferreira@oloaffld.org |
| First Grade | Heather Leone | hleone@oloaffld.org |
| Second Grade | Kathy Andrade | kandrade@oloaffld.org |
| Third Grade | Lisa Kozlowski | lkozlowski@oloaffld.org |
| Fourth Grade | Lauren Korres | lkorres@oloaffld.org |
| Fifth Grade | Elizabeth Cahill | ecahill@oloaffld.org |
| Sixth Grade/Science | Thomas Blake | tblake@oloaffld.org |
| Seventh Grade/English | Sunita Yashavant | syashavant@oloaffld.org |
| Eighth Grade/SS/Music | Theresa Yoney | tyoney@oloaffld.org |
| SixGrade/Math/Maker Space | Debra Shea | dshea@oloaffld.org |
| Spanish/Art | Monica Smith | msmith@oloaffld.org |
| | | |
Assumption Catholic School on the Web
Follow us on social media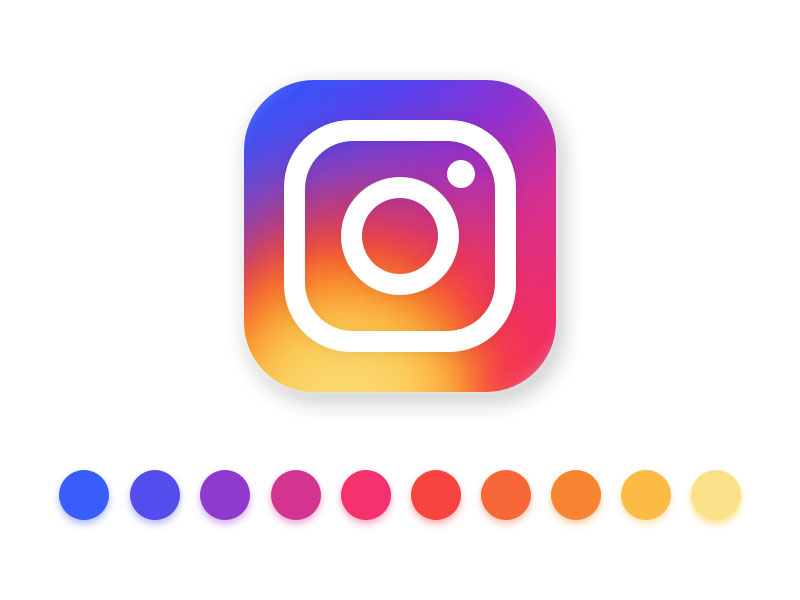 The best source of information about our school happenings is our website. The calendar function of the website is updated frequently. Forms and important information can be downloaded from the yellow envelope tab weekly.
Virtus Registration and Training
All Adult volunteers must be Virtus Trained
T
o register with Virtus and be eligible to volunteer, coach, or chaperone in school or at a school sponsored event you must register with Virtus, complete a training and agree to a background check.
Click
here
to visit the Virtus website. Remember to select Assumption School as your primary location. Please contact the office with questions or concerns.
Mission Statement
Assumption Catholic School provides an education of academic excellence, rooted in the Catholic Faith, which fosters the spiritual, physical, moral, and intellectual development of all students, so they may realize their full potential as responsible, caring, and contributing citizens of the world.