Upcoming Events
Monday, 1/7
Gym Day for Grades
K,2,3,4,6,7/8
__________________

Tuesday, 1/8
Gym Day for Grades:
1,2,3,4,5,7/8
_______________
Thursday, 1/10

Gym Day for Grades:
PK3,PK4,K,1,5,6
________________

________________
Thursday, 1/17
Second Quarter Ends
Monday, 1/21
NO SCHOOL
DR. MLK JR. DAY
Tuesday, 1/22
to
Friday, 1/25
MIDDLE SCHOOL MIDTERM EXAMS
SUNDAY, 1/27
OPEN HOUSE
10 AM
_______________
Full calendar of events available online.
Visit our website @
| | |
| --- | --- |
| Volume:4 Issue: 17 | January 6 |
The registration and enrollment season is upon us and we need the help of our current families to continue the growth and success of Assumption Catholic School. The 2017-18 school year marked the first enrollment increase at Assumption in over 10 years, and we are proud to be one of a handful of Catholic schools in Fairfield County that can make that claim.
This is due in a large part to you and your children, spreading the good news about our school. I ask that you continue to be our greatest advocates.
How can you help?
The easiest tasks will be for you to keep letting friends, family, and neighbors know about all of the good things happening with your children at Assumption.
On Monday, I will have printed versions of the flyer below available at drop-off and pick-up. Stop by and see me in the parking lot to take a few and hang them up where every you shop or gather. Ask the dry cleaner or the gas station to hang one in the window. Post at the laundromat, car wash, or doctors office. Hang it at the library or bulletin board at your church. Ask your pastor if we can send copies to be placed in the back of church. Get them in the hands or in-front of the eyes of families like yours that want a quality Catholic education for their children.
If you need more copies send an email to Jody Gourley or myself to send them home with your child, or stop in to pick them up.
Post a lawn sign at your house
Later this week lawn signs will be available for families to take and post at home, work, or in their neighborhood. They will be available on the front lawn of the school. Feel free to take one and post it in a high visibility area.
P
lan to attend the Open House
We need volunteers in each class to serve as parent ambassadors on Sunday 1/27 form 10 am to Noon. You will be in your child's class, with your child in uniform to meet prospective parents and answer their questions about your experience at Assumption.
A Sign-Up Genius will be sent out this week.
Invite your friends, neighbors, and family to the Open House
Postcard invitations will be available this week to invite families you know to our open house. If those families bring the invitation to the Open House on January 27, you will be entered into a raffle for restaurant gift card to take your family out to dinner as our thank you.
Should one of those families actually enroll at Assumption, you will receive a $500 tuition credit for your 2019-20 tuition!
Share our ad on Facebook
Like and share our Facebook page and Open House event ad as well as like and share the
Catholic Schools of the D
iocese of Bridgeport page and Assumption ad.
The ad below will be posted on Facebook by the
Catholic Schools
of the Diocese of Bridgeport on Tuesday, January 8. Like the page and share the ad to help us win a visit from Star 99.9. The school that has the most shares will win a visit and a facebook live broadcast from Star 99.9 radio station.
Keep an eye out for other initiatives and marketing activities that you can participate in the continue our growth and success as a Catholic school community.
Principal
Cold Weather Uniform
NO MORE SHORTS
The cold weather uniform guidelines are highlighted in yellow on the uniform code document link below.
Gently used khaki pants are available at school for just $5 each. Email sizes to Mrs. Gourley at office@oloaffld.org to check availability.
Homes for the Brave Soup Drive
REMINDER: PK3 is collecting canned soup for the homeless veterans served by Homes for the Brave.
Students are a sked to donate soup each Monday until the Super Bowl. In gratitude, students that donate can wear their favorite team's jersey over their uniform each Monday they donate.
REMINDER: Late students should be walked to the school door and signed in AFTER the morning announcements and prayer. If there is no staff member outside the building, your child is LATE
Late Drop Off Procedure
All students must arrive by 8:30 AM each morning. If you arrive after 8:30 AM please walk your child into the school and get a tardy pass from the Main Office. The doors will be locked from 8:30 AM to 8:35 AM for morning prayer, please do not ring the bell to enter during this time. All parents and children should participate in morning prayer while waiting to sign in.
8:20 AM
School Doors Open
8:30 AM
School Doors Closed and Morning Prayer
8:35 AM
Late Students and

Parents

will be buzzed into school to sign-in at the Main Office
Teacher and Staff Contact Information
Listed below you will find the teacher and staff email list for the 2018-19 school year. Open communication is paramount to a successful home and school relationship.
Phone messages can be left for all teachers by calling the main office at 203-334-6271.
| | | |
| --- | --- | --- |
| Position | Name | Email |
| Principal | Steven Santoli | principal@oloaffld.org |
| Administrative Assistant | Jody Gourley | office@oloaffld.org |
| | | |
| School Nurse | Mandy Levy | nurse@oloaffld.org |
| Bookkeeper | Jessica Navarro | bookkeeper@oloaffld.org |
| PK 3 | Mary Reihl | mreihl@oloaffld.org |
| PK4 | Jean Blaze | jblaze@oloaffld.org |
| Kindergarten | Rosa Ferreira | rferreira@oloaffld.org |
| First Grade | Heather Leone | hleone@oloaffld.org |
| Second Grade | Kathy Andrade | kandrade@oloaffld.org |
| Third Grade | Lisa Kozlowski | lkozlowski@oloaffld.org |
| Fourth Grade | Lauren Korres | lkorres@oloaffld.org |
| Fifth Grade | Elizabeth Cahill | ecahill@oloaffld.org |
| Sixth Grade/Science | Thomas Blake | tblake@oloaffld.org |
| Seventh Grade/English | Sunita Yashavant | syashavant@oloaffld.org |
| Eighth Grade/SS/Music | Theresa Yoney | tyoney@oloaffld.org |
| SixGrade/Math/Maker Space | Debra Shea | dshea@oloaffld.org |
| Spanish/Art | Monica Smith | msmith@oloaffld.org |
| | | |
Assumption Catholic School on the Web
Follow us on social media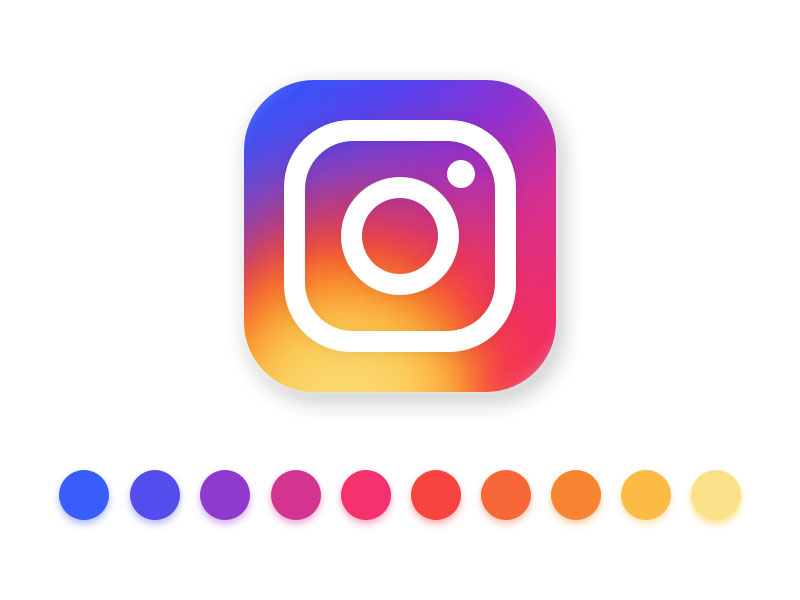 The best source of information about our school happenings is our website. The calendar function of the website is updated frequently. Forms and important information can be downloaded from the yellow envelope tab weekly.
Virtus Registration and Training
All Adult volunteers must be Virtus Trained
T
o register with Virtus and be eligible to volunteer, coach, or chaperone in school or at a school sponsored event you must register with Virtus, complete a training and agree to a background check.
Click
here
to visit the Virtus website. Remember to select Assumption School as your primary location. Please contact the office with questions or concerns.
Mission Statement
Assumption Catholic School provides an education of academic excellence, rooted in the Catholic Faith, which fosters the spiritual, physical, moral, and intellectual development of all students, so they may realize their full potential as responsible, caring, and contributing citizens of the world.