Upcoming Events
Monday, 1/29
Gym Day for Grades:
PK3, PK4, K, 2, 3, 4
Opening Prayer Service and Assembly 9 AM
Tuesday, 1/30
Gym Day for Grades:
K, 1,4,5,6/7, 8
________________
Wednesday, 1/31
________________
Thursday, 2/1
Gym Day for Grades:
1, 2, 3, 5, 6/7, 8
____________ _____
Friday, 1/26
Grandparents Special Person's Day
__________________
Planning Ahead
Full calendar of events available online.
Visit our website @
| | |
| --- | --- |
| Volume:3 Issue: 21 | January 28 |
Dear Friends,
The upcoming week is one of the most exciting weeks at Assumption Catholic School...Catholic Schools Week! This week is the annual nationwide celebration of Catholic education. Every Catholic school across the country will be celebrating the unique gifts that we share in our schools.
Below you will find a detailed calendar and explanation of the events we have planned. The week kicks off with an opening prayer service hosted by our seventh grade. All are invited to join us Monday morning at 9 o'clock in the Parish Hall. Friday is also an action packed day. We start with Mass at 9 o'clock, hosted by the third and eighth grade students. This is also Grandparent/Special Person's Day. All students are asked to invite the special people in their lives to celebrate Mass and visit the school.

We close our week by kicking off our enrollment season by hosting an Open House on Sunday from 10 AM to Noon. I ask that you help spread the word about the wonderful education and experience you and your children have at Assumption. Spread the good news and invite friends, neighbors, relatives, or even someone in the supermarket to attend the Open House and consider giving their children the gift of Jesus Christ in every aspect of their life.
Many Blessings,
Principal
Current Student Registration Forms Due
February 1 is the Deadline to Register for the 2018-19 School Year
Registration forms were sent home last week and are due in the main office by February 1. Complete this form for all children that are currently enrolled at Assumption and are returning next year. Only one form per family needs to be completed. The $200 registration fee must be paid to confirm the registration for next year. Only one fee per family!
Any family interested in enrolling a sibling at Assumption for the first time must complete a New Student Application. There is no application fee for current families, the $200 registration fee will apply for all siblings for the 2018-19 school year.
Click links below for registration and application forms:
Bishop's Scholarship Applications Open
February 1 is the First Day to Apply for Scholarships
Any family seeking financial assistance of any kind for the 2018-19 school year should apply to the Bishop's Scholarship Fund starting February 1.
The application deadline for current families is March 15, so don't delay! The application process is slightly different this year. There will be no paper application. All applications will be processed directly through the FACTS tuition management website.
Please take some time to read the FAQ sheets below and visit the Foundations in Education website for more information.
Helmets Required for Ice Skating
All students in grades 3-8 that wish to ice skate at Sports Center CT on Thursday MUST wear a helmet. Helmets are not available at the rink and must be brought in by the students. Bike helmets work very well. Please write the student's name in the helmet.

If you have extra helmets please consider sending them in for other students that might not have a helmet to use.
Catholic Schools Week Calendar
Celebrate Catholic Schools Week at two Fairfield University basketball games! Root on our Boy's and Girl's Varsity Basketball teams as they join the Stags on the court at Webster Bank Arena for the National Anthem and play a coed scrimmage at halftime of the men's game on January 29.

Soup Drive for Homes for the Brave
Monday is the Final Day to Donate
Mrs. Riehl, Mrs. Loreng, and the PK3 class will once again collect canned soup for Homes for the Brave. Every Monday, until the Super Bowl, students and staff are asked to donate canned soup. As a thank you, Mr. Santoli will allow anybody that donates to wear their favorite football (or any sport) jersey over their uniform.
Homes for the Brave provides emergency shelter for homeless veterans as well as counseling, housing, and career guidance.
HSA Hosts the Sweetheart Dance
Photos of the Week
Ms. Andrade's second grade students use scientific inquiry to determine the best dough recipe.
Mrs. Ferreira's Kindergarten students celebrate Winnie the Pooh Day with special crafts and stories.
PreK3 students visit Mr. Santoli to pick from the birthday prize box.
Teacher and Staff Contact Information
Listed below you will find the teacher and staff email list for the 2017-18 school year. Open communication is paramount to a successful home and school relationship.
Phone messages can be left for all teachers by calling the main office at 203-334-6271.
| | | |
| --- | --- | --- |
| Position | Name | Email |
| Principal | Steven Santoli | principal@oloaffld.org |
| Administrative Assistant | Jody Gourley | office@oloaffld.org |
| Director of Enrollment | Karen Guastelle | kguastelle@oloaffld.org |
| School Nurse | Nancy Pursak | nurse@oloaffld.org |
| Bookkeeper | Jessica Navarro | bookkeeper@oloaffld.org |
| PK 3 | Mary Reihl | mreihl@oloaffld.org |
| PK4 | Jean Blaze | jblaze@oloaffld.org |
| Kindergarten | Rosa Ferreira | rferreira@oloaffld.org |
| First Grade | Melinda Gremse | mgremse@oloaffld.org |
| Second Grade | Kathy Andrade | kandrade@oloaffld.org |
| Third Grade | Lisa Kozlowski | lkozlowski@oloaffld.org |
| Fourth Grade | Lauren Korres | lkorres@oloaffld.org |
| Fifth Grade | Elizabeth Cahill | ecahill@oloaffld.org |
| Sixth Grade/Science | Laurie Strazza | lstrazza@oloaffld.org |
| Seventh Grade/English | Sunita Yashavant | syashavant@oloaffld.org |
| Eighth Grade/SS/Music | Theresa Yoney | tyoney@oloaffld.org |
| Math/Computers | Stephen Ambrogio | sambrogio@oloaffld.org |
| Spanish/Art | Monica Scarlato | mscarlato@oloaffld.org |
| Algebra | Ken Moran | kmoran@oloaffld.org |
Assumption Catholic School on the Web
Follow us on social media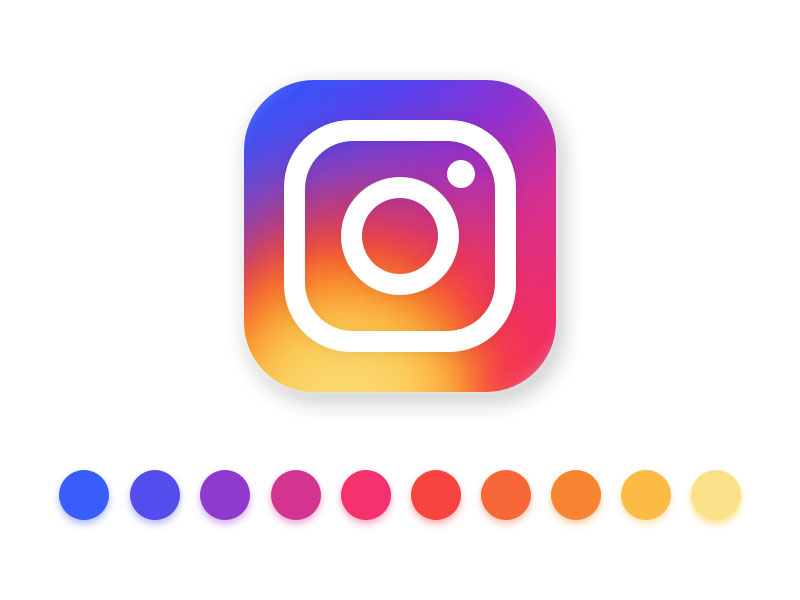 The best source of information about our school happenings is our website. The calendar function of the website is updated frequently. Forms and important information can be downloaded from the yellow envelope tab weekly.
Virtus Registration and Training
All Adult volunteers must be Virtus Trained
T
o register with Virtus and be eligible to volunteer, coach, or chaperone in school or at a school sponsored event you must register with Virtus, complete a training and agree to a background check.
Click
here
to visit the Virtus website. Remember to select Assumption School as your primary location. Please contact the office with questions or concerns.
Mission Statement
Assumption Catholic School provides an education of academic excellence, rooted in the Catholic Faith, which fosters the spiritual, physical, moral, and intellectual development of all students, so they may realize their full potential as responsible, caring, and contributing citizens of the world.