Upcoming Events
Monday, 10/29
Gym Day for Grades
K,2,3,4,6,7/8
__________________

Tuesday, 10/30
Gym Day for Grades:
1,2,3,4,5,7/8
School Picture Day
K & 1 Field Trip
NDHS Halloween Parade
Wednesday, 10/31
PK3 & 4 Halloween Walk-a-Thon
9:00 AM
K - 8 Walk-a-Thon
1:00 PM
_______________
Thursday, 11/1
Gym Day for Grades:
END OF 1st QUARTER
_______________

_______________
Planning Ahead
Tuesday, 11/6
NO SCHOOL
Election Day
_______________
Thursday, 11/8
Parent Teacher Conference
3:15 PM to 5:30 PM
_______________
Friday, 11/9
11:15 AM Early Dismissal
Parent Teacher Conference
11:30 AM to 3:30 AM
Full calendar of events available online.
Visit our website @
| | |
| --- | --- |
| Volume:4 Issue: 9 | October 28 |
Dear Assumption Family,
The first marking period ends this week on November 1. There has been a change in our report card distribution procedure and parent teacher conferences for this year. All families in kindergarten through eighth grade are required to attend a parent teacher conference on Thursday or Friday, November 8 or 9. At this conference you will receive your child's report card and have a private conference with the teacher about your child's progress.
Teachers in the elementary grades will reach out to schedule these conferences directly. Middle school teachers will hold conferences as a group. On Monday a Sign-Up Genius will be sent to all middle school families to register for a time slot on Thursday and Friday.
Parent Teacher Conference Schedule
Thursday, 11/8
3:30 PM to 5:30 PM
Friday, 11/9
11:30 AM to 3:30 PM
After school care will be provided free of charge for students while parents are in the conferences on Thursday and Friday. Lunch Bunch will be available for the traditional rate for all students that need the service from 11:30 AM to 3:30 PM on Friday.
To sign-up for Lunch Bunch, please email Jody Gourley at office@oloaffld.org.
To get the most out of your child's education it is crucial to have a partnership between the teachers and parents. We are all working for the same goal, to give our children the best opportunity to succeed. The parent teacher conference is an important part of that partnership.
Many Blessings,
Principal
Walk-A-Thon
Wednesday, October 31
On Wednesday October 31st, all school children are invited to bring their Halloween costumes to school and participate in the Assumption
Walkathon
beginning at 1pm. All students will gather in the parking lot, pairing up with their buddies and
walk
East on Stratfield Road to Brookview Ave. looping up and around the dead end and then back to school. Parents are, of course, invited to join! Every year, the children have a wonderful time parading with their friends and waving to the cars that drive past. The
Walkathon
will commence in the Parish Hall where all children will receive a bottle of water and a bag of chips. We will then watch
It's the Great Pumpkin Charlie Brown
together as a school before returning to our classroom to play a game or perhaps color a Halloween picture.
In addition to being a school tradition,
Walkathon
is one of our most important fundraisers and a chance for families to secure pledges that will go directly to covering your family obligation of the HSA Activity Fee. Every dollar pledged is applied to the balance of your family fee. So be sure to ask friends and family to pledge your students'
walk
, return the waiver and wear sneakers. We look forward to seeing all of the creative, frightening and cute costumes this year!
Walk-a-Thon Waiver
Halloween Costumes Guidelines
All students and staff are encouraged to wear costumes to participate in our Halloween Walk-A-Thon and celebration. Please follow these guidelines for appropriate costumes.
No morph suites or skin tight costumes should be worn.
No exceptionally bloody or violent costumes.
Students should not bring weapons or props to school.
Students must be able to dress themselves in the costume.
Students must be able to remove the costume to use the bathroom.
Inflatable costumes may be worn, but only inflated during the walk-a-thon.
Masks may be worn during the walk-a-thon, but not during the school day.
The principal will determine the appropriateness of all costumes and may require students to remove the costumes if deemed necessary.
School Picture Day
Tuesday 10/30
All students should be in full dress uniform for picture day. Tuesday is a gym day, but students in grades K-8 should not wear the gym uniform on this day. PreK students should wear the traditional gym uniform and not street clothes on picture day.
Art Room Donations
Mrs. Smith is in need of buttons of all shapes, sizes, and colors for projects during art classes. Please send buttons in with your students or drop them off in the main office.
Cold Weather Uniform
NO MORE SHORTS
The cold weather uniform guidelines are highlighted in yellow on the uniform code document link below.
Gently used khaki pants are available at school for just $5 each. Email sizes to Mrs. Gourley at office@oloaffld.org to check availability.
No students should purchase lunch with cash without previously ordering online or notifying Chef Georgia in advance. We are still able to have full access to the kitchen and cafeteria. Lunches are prepared then brought to the Parish Hall to be served. There are no alternative offerings for students that have not ordered lunch in advance.
Homes for the Brave Soup Drive
REMINDER: PK3 is collecting canned soup for the homeless veterans served by Homes for the Brave.
Students are a sked to donate soup each Monday until the Super Bowl. In gratitude, students that donate can wear their favorite team's jersey over their uniform each Monday they donate.
Late Drop Off Procedure
All students must arrive by 8:30 AM each morning. If you arrive after 8:30 AM please walk your child into the school and get a tardy pass from the Main Office. The doors will be locked from 8:30 AM to 8:35 AM for morning prayer, please do not ring the bell to enter during this time. All parents and children should participate in morning prayer while waiting to sign in.
8:20 AM
School Doors Open
8:30 AM
School Doors Closed and Morning Prayer
8:35 AM
Late Students and Parents will be buzzed into school to sign-in at the Main Office
Teacher and Staff Contact Information
Listed below you will find the teacher and staff email list for the 2018-19 school year. Open communication is paramount to a successful home and school relationship.
Phone messages can be left for all teachers by calling the main office at 203-334-6271.
| | | |
| --- | --- | --- |
| Position | Name | Email |
| Principal | Steven Santoli | principal@oloaffld.org |
| Administrative Assistant | Jody Gourley | office@oloaffld.org |
| Director of Enrollment | Karen Guastelle | kguastelle@oloaffld.org |
| School Nurse | Mandy Levy | nurse@oloaffld.org |
| Bookkeeper | Jessica Navarro | bookkeeper@oloaffld.org |
| PK 3 | Mary Reihl | mreihl@oloaffld.org |
| PK4 | Jean Blaze | jblaze@oloaffld.org |
| Kindergarten | Rosa Ferreira | rferreira@oloaffld.org |
| First Grade | Heather Leone | hleone@oloaffld.org |
| Second Grade | Kathy Andrade | kandrade@oloaffld.org |
| Third Grade | Lisa Kozlowski | lkozlowski@oloaffld.org |
| Fourth Grade | Lauren Korres | lkorres@oloaffld.org |
| Fifth Grade | Elizabeth Cahill | ecahill@oloaffld.org |
| Sixth Grade/Science | Thomas Blake | tblake@oloaffld.org |
| Seventh Grade/English | Sunita Yashavant | syashavant@oloaffld.org |
| Eighth Grade/SS/Music | Theresa Yoney | tyoney@oloaffld.org |
| SixGrade/Math/Maker Space | Debra Shea | dshea@oloaffld.org |
| Spanish/Art | Monica Smith | msmith@oloaffld.org |
| | | |
Assumption Catholic School on the Web
Follow us on social media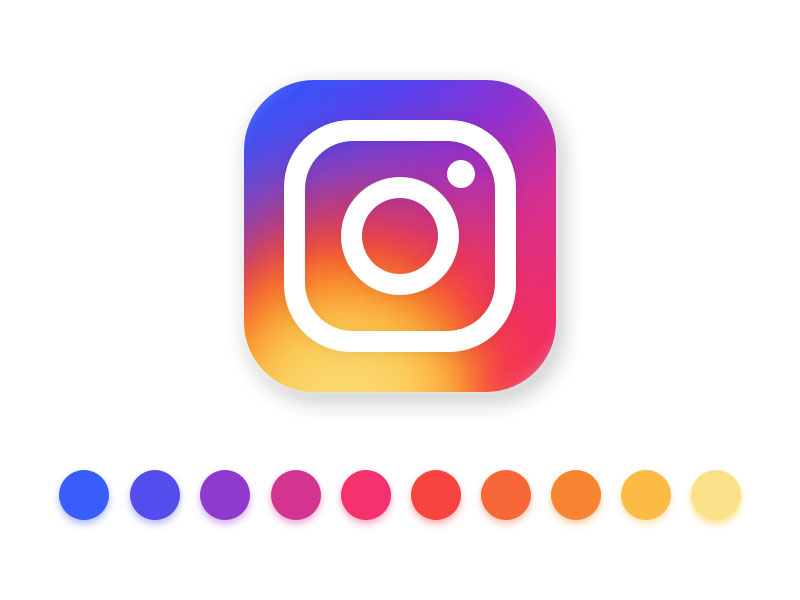 The best source of information about our school happenings is our website. The calendar function of the website is updated frequently. Forms and important information can be downloaded from the yellow envelope tab weekly.
Virtus Registration and Training
All Adult volunteers must be Virtus Trained
T
o register with Virtus and be eligible to volunteer, coach, or chaperone in school or at a school sponsored event you must register with Virtus, complete a training and agree to a background check.
Click
here
to visit the Virtus website. Remember to select Assumption School as your primary location. Please contact the office with questions or concerns.
Mission Statement
Assumption Catholic School provides an education of academic excellence, rooted in the Catholic Faith, which fosters the spiritual, physical, moral, and intellectual development of all students, so they may realize their full potential as responsible, caring, and contributing citizens of the world.