Upcoming Events
Monday, 9/11
Gym Day for Grades:
PK3, K, 2, 3, 4
Tuesday, 9/12
Gym Day for Grades:
PK4, K, 1,4,5,6/7, 8
___________________
Wednesday, 9/13
___________________
Thursday, 9/14
Gym Day for Grades:
1, 2, 3, 5, 6/7, 8
Dress Down Day for Hurricane Relief
EARLY DISMISSAL @ 11:15 AM SEPTEMBERFEST
SET-UP
NO AFTER CARE
____________ _____
Friday, 9/8
NO SCHOOL
SEPTEMBERFEST
SET-UP
_________________
Planning Ahead
Tuesday, 9/19
BACK TO SCHOOL NIGHT
7:00 PM
___________________

Saturday, 10/28
Monster Mash
________________

Tuesday, 10/31
Walk-a-Thon
Early Dismissal @ 11:15 AM
After Care Available
______________
Wednesday, 11/1
All Saint's Mass
9:30 AM
______________

Full calendar of events available online.
Visit our website @
| | |
| --- | --- |
| Volume:3 Issue: 2 | September 9 |
Dear Friends,
The week ahead is one of those weeks that requires a lot of patience and understanding, but the payoff is more than worth it. Our Lady of the Assumption Church will be hosting the annual Septemberfest. This is a great event for both the parish and school communities.
First the need for patience. As you know Assumption Catholic School will have a shortened week due to the need to set-up for Septemberfest. Thursday will be an 11:15 AM early dismissal for all students. It is important that all students are picked up promptly at 11:15 AM. There will not be after care on this day. There will be no school for students on Friday as the parking lot will not be accessible.
The rides and trailers will start to arrive on Monday. It is crucial that all parents follow the standard drop-off and pick-up procedure everyday, but more so this week. There will be less room to move around the parking lot and for the safety of our students, staff, and families all drivers must use caution in the parking lot.
The payoff that will make all of the traffic issues and missed school worthwhile is three days of family fun, community building, and a chance to share our kindness with other Catholic school families struggling through the hurricanes.
I hope that you will bring your family and friends to enjoy these three days of food, fun, and community. Make sure to stop by our tent near the front entrance to the school. We will have a dunk tank to try your hand at dunking teachers and classmates. We will also be selling light-up fidget spinners for $5 and glow stick bracelets for $1. 100% of the money raised with these sales will be sent to support Catholic schools hit by the hurricanes.
I look forward to seeing you all there, I might even take a turn in the dunk tank!
Many Blessings,
Principal
Relief Effort for Hurricane Victims
School Wide Dress Down Day, September 14
Our hearts and prayers are with Catholic schools and all those affected by Hurricane Harvey. In keeping with our mission to serve others, we have heard from many in our school family asking how they can help.
On Thursday, September 14, all students and staff are invited to dress out of uniform and wear their own clothes to school. Students are asked to donate at least $1 for this privilege. Students donating $5 or more will receive a special thank you gift. All proceeds will be donated directly to students and schools like ours affected by the destruction of Hurricane Harvey.
The National Catholic Educational Association (NCEA) has launched a campaign to help Catholic schools impacted by the storm to rebuild, reopen and re-enroll students. "Student to Student: A Catholic School Response to Hurricane Harvey" is a powerful opportunity to engage students in living the Gospel message of compassionate service and generosity to others.
Septemberfest Volunteers Needed
Help Collect Donations for Student -to-Student
Click the link below to sign-up for a one hour slot to help sell fidget spinners and glow stick bracelets to raise money to support the schools and students affected by Hurricane Harvey.
True Cross Catholic School in Dickinson, TX flooded after Hurricane Harvey
Back to School Night
Tuesday, September 19, at 7:oo PM
At least one parent or guardian from each family is expected to attend this back to school night meeting. Hear a brief presentation from the principal and Home School Association on the plans for the year and how you can get involved.
Visit with your child's teachers and tour the classrooms.
Child care will be available for school aged children!
Drop-Off and Pick-Up Procedures
It is our goal to have all students arrive and leave school in a safe and orderly fashion. This is impossible without you strictly following these simple procedures. The time you might save by cutting corners is not worth the potential of hurting someone.
Morning Drop-Off
The safest and quickest method of drop off is to pull in front of the school and pull forward as far as possible up to the flag pole. When your car is parallel to the curb, allow your children to leave on the curbside of the car and walk behind the cones to the main door.
If you choose to park and help your child carry a large project or other materials, park inside the coned area and cross at the painted crosswalk to the main door.
Kindergarten and PK parents should park on the far side of the cones and walk their children into the flagpole doors and to the classrooms.
Afternoon Pick-Up
ALL CARS MUST PARK INSIDE THE CONED AREA
Drive forward to the basketball hoop and turn left in front of the school. Drive to the furthest available row and pull all the way up to the car in front of you facing the church.
If you arrive after 3:00 PM, pull forward to the basketball hoop and form a neat straight line to the left and facing the school.
Exit your vehicle and walk to the grass area. Your children will be lined up on the sidewalk with their teachers. Make contact with the teacher to indicate you are taking your child. walk your child back to your car and wait for the cones to be lifted to exit the parking lot safely.
NO CONES SHOULD BE MOVED OR CARS MOVING WHILE STUDENTS AND PARENTS ARE WALKING IN THE LOT.
When everyone follows the procedure our entire dismissal process takes no more than 15 minutes. If you have extreme circumstances and need to return to work or you are physically unable to walk to pick up your child, notify the main office and accommodations will be made for you.
Teacher and Staff Contact Information
Listed below you will find the teacher and staff email list for the 2017-18 school year. Open communication is paramount to a successful home and school relationship.
Phone messages can be left for all teachers by calling the main office at 203-334-6271.
| | | |
| --- | --- | --- |
| Position | Name | Email |
| Principal | Steven Santoli | principal@oloaffld.org |
| Administrative Assistant | Jessica Navarro | office@oloaffld.org |
| Director of Enrollment | Karen Guastelle | kguastelle@oloaffld.org |
| School Nurse | Jennifer Staecker | nurse@oloaffld.org |
| Bookkeeper | Melissa DiLauro | bookkeeper@oloaffld.org |
| PK 3 | Mary Reihl | mreihl@oloaffld.org |
| PK4 | Jean Blaze | jblaze@oloaffld.org |
| Kindergarten | Rosa Ferreira | rferreira@oloaffld.org |
| First Grade | Melinda Gremse | mgremse@oloaffld.org |
| Second Grade | Kathy Andrade | kandrade@oloaffld.org |
| Third Grade | Lisa Kozlowski | lkozlowski@oloaffld.org |
| Fourth Grade | Lauren Korres | lkorres@oloaffld.org |
| Fifth Grade | Elizabeth Cahill | ecahill@oloaffld.org |
| Sixth Grade/Science | Laurie Strazza | lstrazza@oloaffld.org |
| Seventh Grade/English | Sunita Yashavant | syashavant@oloaffld.org |
| Eighth Grade/SS/Music | Theresa Yoney | tyoney@oloaffld.org |
| Math/Computers | Stephen Ambrogio | sambrogio@oloaffld.org |
| Spanish/Art | Monica Scarlato | mscarlato@oloaffld.org |
| Algebra | Ken Moran | kmoran@oloaffld.org |
Assumption Catholic School on the Web
Follow us on social media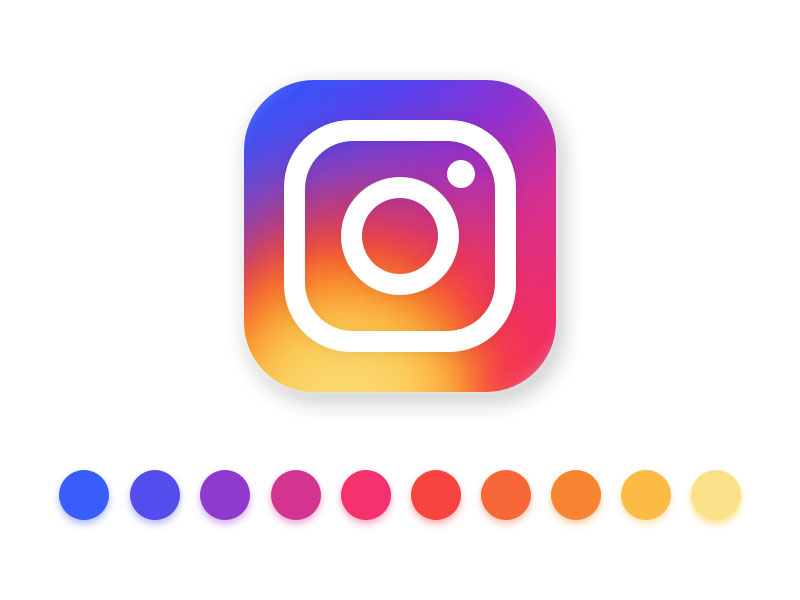 The best source of information about our school happenings is our website. The calendar function of the website is updated frequently. Forms and important information can be downloaded from the yellow envelope tab weekly.
Virtus Registration and Training
All Adult volunteers must be Virtus Trained
T
o register with Virtus and be eligible to volunteer, coach, or chaperone in school or at a school sponsored event you must register with Virtus, complete a training and agree to a background check.
Click
here
to visit the Virtus website. Remember to select Assumption School as your primary location. Please contact the office with questions or concerns.
Mission Statement
Assumption Catholic School provides an education of academic excellence, rooted in the Catholic Faith, which fosters the spiritual, physical, moral, and intellectual development of all students, so they may realize their full potential as responsible, caring, and contributing citizens of the world.