Upcoming Events
Monday, 3/5
Gym Day for Grades:
PK3, PK4, K, 2, 3, 4
Tuesday, 3/6
Gym Day for Grades:
K, 1,4,5,6/7, 8
________________
Wednesday, 3/7
________________
Thursday, 3/8
____________ _____
Friday, 3/9
__________________
Planning Ahead
Full calendar of events available online.
Visit our website @
| | |
| --- | --- |
| Volume:3 Issue: 26 | March 4 |
Dear Parents,
The deadline to apply for financial assistance is March 15. There will be no exceptions! If your application is not complete and submitted by March 15 your child will not be eligible to receive financial assistance of any kind for the 2018-19 school year.
All applications must be submitted online through the FACTS Management website. There is no paper application for the Bishop's Scholarship this year, all documents must be submitted through FACTS.
If you need assistance in completing the application or uploading documents, please contact the main office at 203-334-6271 or office@oloaffld.org.
Many Blessings,
Principal
Jump Rope and Hoops for Heart Event
Our school's Jump Rope for Heart and Hoops for Heart jump/shoot-a-thon was held on Tuesday, February 27
th
. We reached our fundraising goal! Assumption Catholic School raised $2000 for the American Heart Association! We should all feel great about helping those in need.
Our top fundraisers were:
Isaac Ajilore 2
nd
grade $275
Harold Nuttall Pre K4 $260
Vanessa Theagene 5
th
grade $200
Our students had fun jumping and shooting while keeping their hearts healthy! We had a few contests. Check out the winners!
Long Jump Rope jumps K-1
st
: 1
st
Kaden Thomas 28, 2
nd
Edoardo Porzio 23, 3
rd
(tie) Briana Muralles & Julien Gonzalez 20
Long Jump Rope jumps 2
nd
-4
th
: 1
st
Jayden Gueiros 92, 2
nd
Laila Lamour 80, 3
rd
Gabby Latibeaudiere 78
Long Jump Rope jumps 5
th
- 6
th
: 1
st
Hayden Banner 134, 2
nd
William Thrasher 73, 3
rd
Jordyn Frederick 60
Free Throw Contest 5
th
-6
th:
1
st
Charlie Collins 9, 2
nd
Tristan Perez 7, 3
rd
(tie) Hayden Banner, Kaylin Millien, William Thrasher 6
Long Jump Rope jumps 7
th
- 8
th
: 1
st
Bronson Vo 242, 2
nd
(tie) Chris Carrara & Victor Perez 49
Free Throw Contest 7
th
-8
th
: 1
st
Abdulaye Ameganvi 10, 2
nd
(tie) Elle Adams, Lichel Johnston 7
Thank you to all the students and parents for participating in this worthy fundraiser for the American Heart Association. Thank you to our 7
th
and 8
th
graders for helping the younger students during the jump-a-thon.
Thank you to Ms. Andrade, Mrs. Kozolowski, Ms. Korres, Mrs. Smith, Mr. Moran and Mr. Santoli for helping supervise students and run jumping/shooting stations. Thank you to Mrs. Guastelle who helped with all the preparation, bookkeeping, instant prize distribution and helping the day of the event. All of your help is appreciated by me and those at the American Heart Association!
Open Enrollment Now Underway
Register for the 2018-19 School Year
The registration deadline for current students has passed. There is still time to register your children to return to Assumption for the 2018-19 school year, but at this time a spot in the class can not be guaranteed.
Complete the Returning Student Registration form for all children that are currently enrolled at Assumption and are returning next year. Only one form per family needs to be completed. The $200 registration fee must be paid to confirm the registration for next year. Only one fee per family!
Any family interested in enrolling a sibling at Assumption for the first time must complete a New Student Application. There is no application fee for current families, the $200 registration fee will apply for all siblings for the 2018-19 school year.
Click links below for registration and application forms:
If you will not be able to return to Assumption, please return the registration form and check the box indicating your child will not be returning.
Easter Bunny Brunch
Our Annual Easter Bunny Brunch is 1 weeks away and we hope you can help make it a huge SUCCESS and a lot of fun for the children!!! Our 1st and 2nd grade classes will be sponsoring the event however we can always use more help. We love building our school family community with these types of events. Please consider making a donation if you are able to of an item or your time through our sign up genius!!!!
We hope many of you will be able to join us for the fun filled family event as well. Feel free to invite your extended family too, we'd love to have them!!!
Bishop's Scholarship Applications Open
February 1 is the First Day to Apply for Scholarships
Deadline to Apply is March 15!
Any family seeking financial assistance of any kind for the 2018-19 school year should apply to the Bishop's Scholarship Fund starting February 1.
The application deadline for current families is March 15, so don't delay! The application process is slightly different this year. There will be no paper application. All applications will be processed directly through the FACTS tuition management website.
Please take some time to read the FAQ sheets below and visit the Foundations in Education website for more information.
Author Jen Catonita t o Visit Assumption
Living Stations of the Cross
Thank you to our 8th grade students for this beautiful celebration
Teacher and Staff Contact Information
Listed below you will find the teacher and staff email list for the 2017-18 school year. Open communication is paramount to a successful home and school relationship.
Phone messages can be left for all teachers by calling the main office at 203-334-6271.
| | | |
| --- | --- | --- |
| Position | Name | Email |
| Principal | Steven Santoli | principal@oloaffld.org |
| Administrative Assistant | Jody Gourley | office@oloaffld.org |
| Director of Enrollment | Karen Guastelle | kguastelle@oloaffld.org |
| School Nurse | Nancy Pursak | nurse@oloaffld.org |
| Bookkeeper | Jessica Navarro | bookkeeper@oloaffld.org |
| PK 3 | Mary Reihl | mreihl@oloaffld.org |
| PK4 | Jean Blaze | jblaze@oloaffld.org |
| Kindergarten | Rosa Ferreira | rferreira@oloaffld.org |
| First Grade | Melinda Gremse | mgremse@oloaffld.org |
| Second Grade | Kathy Andrade | kandrade@oloaffld.org |
| Third Grade | Lisa Kozlowski | lkozlowski@oloaffld.org |
| Fourth Grade | Lauren Korres | lkorres@oloaffld.org |
| Fifth Grade | Elizabeth Cahill | ecahill@oloaffld.org |
| Sixth Grade/Science | Laurie Strazza | lstrazza@oloaffld.org |
| Seventh Grade/English | Sunita Yashavant | syashavant@oloaffld.org |
| Eighth Grade/SS/Music | Theresa Yoney | tyoney@oloaffld.org |
| Math/Computers | Stephen Ambrogio | sambrogio@oloaffld.org |
| Spanish/Art | Monica Scarlato | mscarlato@oloaffld.org |
| Algebra | Ken Moran | kmoran@oloaffld.org |
Assumption Catholic School on the Web
Follow us on social media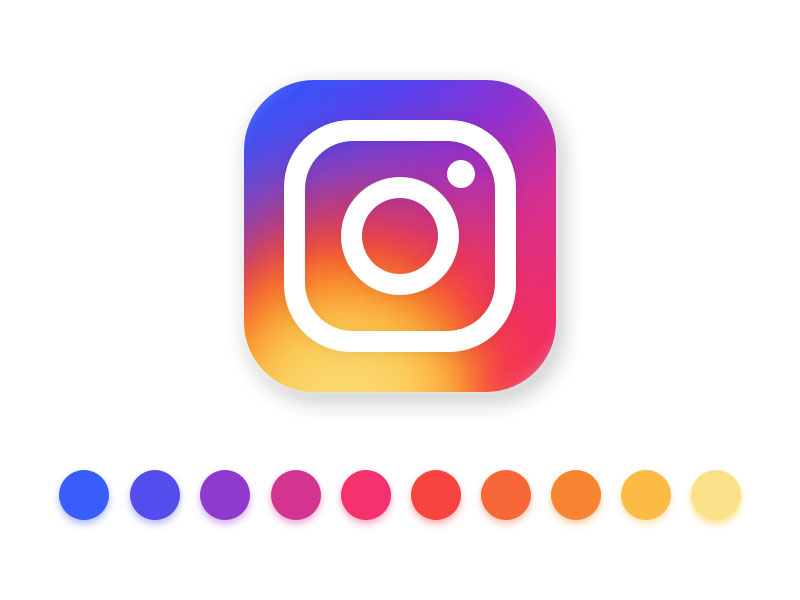 The best source of information about our school happenings is our website. The calendar function of the website is updated frequently. Forms and important information can be downloaded from the yellow envelope tab weekly.
Virtus Registration and Training
All Adult volunteers must be Virtus Trained
T
o register with Virtus and be eligible to volunteer, coach, or chaperone in school or at a school sponsored event you must register with Virtus, complete a training and agree to a background check.
Click
here
to visit the Virtus website. Remember to select Assumption School as your primary location. Please contact the office with questions or concerns.
Mission Statement
Assumption Catholic School provides an education of academic excellence, rooted in the Catholic Faith, which fosters the spiritual, physical, moral, and intellectual development of all students, so they may realize their full potential as responsible, caring, and contributing citizens of the world.