Upcoming Events
Monday, 5/7
Gym Day for Grades:
PK3, PK4, K, 2, 3, 4
Grade 7 Art Field Trip to St. Joseph HS
Tuesday, 5/8
Gym Day for Grades:
K, 1,4,5,6/7, 8
HSA Meeting @ 7:00PM
________________
Wednesday, 5/9
Jeans for Genes Dress Down Day for Cystic Fibrosis Foundation
________________
Thursday, 5/10
Gym Day for Grades: 1,2,3,5,6/7,8
Ascension Thursday Mass @ 9:30 AM
____________ _____
Friday, 5/11
__________________
Planning Ahead
Full calendar of events available online.
Visit our website @
Dear Assumption Family,
I am
privileged and humbled to announce that I am being
honored on July 12 at the New Haven Lawn Club by the Cystic Fibrosis Foundation for my leadership in the community and excellence in my field of education.
At this event 20 other professionals will be honored alongside me from throughout New Haven and Fairfield counties. As you may know, my wife Rebecca works for the Cystic Fibrosis Foundation in CT and previously in NY. Our family is dedicated to finding a cure for this disease and I am very honored they are recognizing me.
With this honor, I have committed to raising a minimum of $1500 to help the foundation reach its mission of controlling and curing cystic fibrosis.
On Wednesday, May 9, CFF will host a Jeans for Genes Day at Assumption Catholic School to help reach the $1500 fundraising goal. All students and staff are asked to make a donation of at least $1 for the privilege to wear jeans (or any other dress down clothes) to school on Wednesday. As a special incentive, any student or staff member that donates $5 or more, will receive a CFF t-shirt.
I hope that you will participate in this worthy coause and help find a cure for patients like Mattia, pictured above. To donate directly to the cuase visit my fundraising page at my fundraising page
.
Many Blessings,
Principal
Important End of Year Dates
Grade 8 Final Exams
May 29 to May 31
Grade 8 Class BBQ
May 31
Grade 8 Dinner Dance
June 2
Grade 8 Graduation
June 3
Field Day
June 11
(Rain Date)
June 12
Middle School Final Exams
June 13-15
Pre-Kindergarten Graduation
June 13
Kindergarten Graduation
June 14
Final Day of School
June 19
New Uniform Now Available
New Design and Uniform Supplier for 2018-19 School Year
The official school uniform for Assumption Catholic School will change effective at the start of the 2018-19 school year. Along with the change, a new exclusive provider has been selected. Blake's Uniform in Stratford will be our uniform provider effective immediately.
The school uniform has been redesigned to include our updated logo and incorporate the color blue to honor our Blessed Mother Mary. Affordability, comfort, and simplicity were guiding principles in the redesign.
Blake's Uniform is a locally owned and operated business with a convenient location, unparalleled customer service, and a simple to use online ordering system. Unlike the previous supplier, Blake's has a large variety of items on hand and applies logos while you wait. This means that there should be no shortage or backorder issues on high demand items.
Samples of the uniforms are on display in the main lobby of the school and pictures are included below. Also find attached a spreadsheet outlining the new uniform code and requirements.
Students are invited to wear the current uniform through the end of this year. Our current supplier will not be able to meet the need for warm weather uniforms this Spring.
On April 16, when we arrive back to school after Spring Break students are invited to wear the updated uniforms supplied by Blake's should they choose.
Photos of the Week
5th grade students studied aquatic life witth the Mill River Wetland Committee.
8th grade starting painting their bricks to leave a mark on Assumption
Last Friday, our teachers attened an all day professional development to prepare for our upcoming personalized and blended learning initiative set ot kickoff next year.
Open Enrollment Now Underway
Register for the 2018-19 School Year
The registration deadline for current students has passed. There is still time to register your children to return to Assumption for the 2018-19 school year, but at this time a spot in the class can not be guaranteed.
Complete the Returning Student Registration form for all children that are currently enrolled at Assumption and are returning next year. Only one form per family needs to be completed. The $200 registration fee must be paid to confirm the registration for next year. Only one fee per family!
Any family interested in enrolling a sibling at Assumption for the first time must complete a New Student Application. There is no application fee for current families, the $200 registration fee will apply for all siblings for the 2018-19 school year.
Click links below for registration and application forms:
If you will not be able to return to Assumption, please return the registration form and check the box indicating your child will not be returning.
Teacher and Staff Contact Information
Listed below you will find the teacher and staff email list for the 2017-18 school year. Open communication is paramount to a successful home and school relationship.
Phone messages can be left for all teachers by calling the main office at 203-334-6271.
| | | |
| --- | --- | --- |
| Position | Name | Email |
| Principal | Steven Santoli | principal@oloaffld.org |
| Administrative Assistant | Jody Gourley | office@oloaffld.org |
| Director of Enrollment | Karen Guastelle | kguastelle@oloaffld.org |
| School Nurse | Nancy Pursak | nurse@oloaffld.org |
| Bookkeeper | Jessica Navarro | bookkeeper@oloaffld.org |
| PK 3 | Mary Reihl | mreihl@oloaffld.org |
| PK4 | Jean Blaze | jblaze@oloaffld.org |
| Kindergarten | Rosa Ferreira | rferreira@oloaffld.org |
| First Grade | Melinda Gremse | mgremse@oloaffld.org |
| Second Grade | Kathy Andrade | kandrade@oloaffld.org |
| Third Grade | Lisa Kozlowski | lkozlowski@oloaffld.org |
| Fourth Grade | Lauren Korres | lkorres@oloaffld.org |
| Fifth Grade | Elizabeth Cahill | ecahill@oloaffld.org |
| Sixth Grade/Science | Laurie Strazza | lstrazza@oloaffld.org |
| Seventh Grade/English | Sunita Yashavant | syashavant@oloaffld.org |
| Eighth Grade/SS/Music | Theresa Yoney | tyoney@oloaffld.org |
| Math/Computers | Stephen Ambrogio | sambrogio@oloaffld.org |
| Spanish/Art | Monica Scarlato | mscarlato@oloaffld.org |
| Algebra | Ken Moran | kmoran@oloaffld.org |
Assumption Catholic School on the Web
Follow us on social media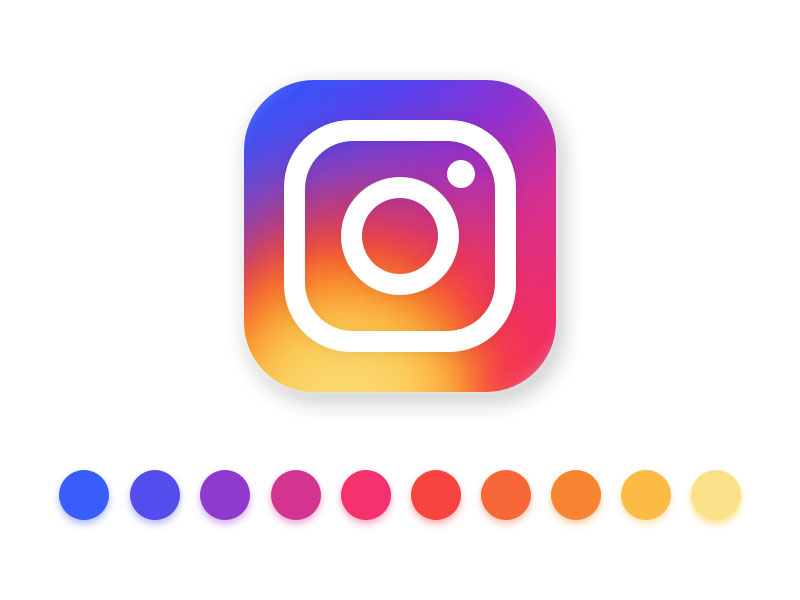 The best source of information about our school happenings is our website. The calendar function of the website is updated frequently. Forms and important information can be downloaded from the yellow envelope tab weekly.
Virtus Registration and Training
All Adult volunteers must be Virtus Trained
T
o register with Virtus and be eligible to volunteer, coach, or chaperone in school or at a school sponsored event you must register with Virtus, complete a training and agree to a background check.
Click
here
to visit the Virtus website. Remember to select Assumption School as your primary location. Please contact the office with questions or concerns.
Mission Statement
Assumption Catholic School provides an education of academic excellence, rooted in the Catholic Faith, which fosters the spiritual, physical, moral, and intellectual development of all students, so they may realize their full potential as responsible, caring, and contributing citizens of the world.