Upcoming Events
Monday, 1/21
Gym Day for Grades
K,2,3,4,6,7/8
NO SCHOOL
MLK Jr. Day
__________________

Tuesday, 1/22
Gym Day for Grades:
1,2,3,4,5,7/8
_______________
Thursday, 1/24

Gym Day for Grades:
PK3,PK4,K,1,5,6
________________

________________
Sunday, 1/27
OPEN HOUSE
10 AM
_______________
Monday, 1/28
to
Friday, 2/1
CATHOLIC SCHOOLS WEEK
________________

Full calendar of events available online.
Visit our website @
| | |
| --- | --- |
| Volume:4 Issue: 19 | January 23 |
Next week is Catholic Schools Week. This is the annual nationwide celebration of Catholic schools. We have many wonderful activities planned here at Assumption Catholic School. Listed below are the school wide events planned for all students in grades PK3 to 8. In addition, individual classes will be doing daily activities throughout the week. Teachers will communicate the individual activities they have planned.
I hope you can find the time to participate in some or all of our activities and events!
Sunday, January 27, 2019
We kickoff Catholic Schools Week with our annual Open House. Thank you for everyone that has volunteered to help on Sunday. If you are interested in helping and did not sign up, please contact the main office to offer your help.
Even if you can not make it on Sunday, please do your best to spread the word and handout your invitations to prospective families.
Monday, January 28, 2019
CSW Opening Prayer Service
&
Celebration of Our Students
Join us in the Parish Hall at drop off (8:30 am) for a student led prayer service and academic award ceremony for all grades. Second Quarter Honor Roll will be announced as well as distribution of Rising Star Progress Awards.
Homes for the Brave will also be on hand to collect our annual soup donation. We are just 25 cans away from our goal of 1000 cans of soup. Students can continue to bring cans of soup this week and on Monday to help us reach that goal!
Tuesday, January 29, 2019
Spirit Wear Day
Students and staff are invited to wear Assumption Spirit Wear or anything blue and white. Get creative and have fun showing your Assumption Pride! Make sure you wear sneakers as it is a gym day.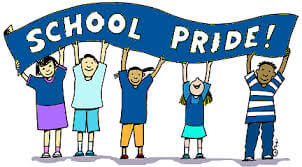 Wednesday, January 30, 2019
Be a Buddy Not a Bully
Taekwondo Demonstration
We welcome World Champion Taekwondo of Fairfield to the Parish Hall at 10 am to present their anti-bullying program and demonstrate their impressive skills.
Thursday, January 31, 2019
Pajama Day
All students and staff are invited to roll out of bed and come to school in their comfy pajamas for a cozy day of learning and fun. Leave the slippers at home, everyone must wear sneakers as it is a gym day.
Friday, February 1, 2019
First Friday Mass
&
Special Person's Day
Grandmas and grandpas, aunts and uncles, big brothers and sisters, neighbors, or anybody special to your child are invited to attend our Special Person's Day. Feel free to join us at 9 am Mass or observe a station rotation in your child's classroom at 10 am or come to both and spend the morning with us.
Middle School Midterm
1/22 to 1/25
Grades 6-8 will take their midterm exams next week. All teachers have distributed study guides and will review material in class and by appointment before or after school.
It is important that students come to school rested and well fed. Students may feel increased anxiety during this time, and it is important to remain positive and encourage them to do their best and these exams will not make or break their future.
It is important to prepare for the exams well in advance rather than cram studying and pull all nighters. The purpose of these exams is to assess learning, but also to prepare students for the future and instill good study habits.
Science, Math, Social Studies, and ELA midterms will be done during the blended blocks on Tuesday, 1/22 to Friday 1/25. Students will take the Spanish midterm in Spanish class on Wednesday and Religion midterm during Religion class on Friday.
Cold Weather Uniform
NO MORE SHORTS
The cold weather uniform guidelines are highlighted in yellow on the uniform code document link below.
Gently used khaki pants are available at school for just $5 each. Email sizes to Mrs. Gourley at office@oloaffld.org to check availability.
Homes for the Brave Soup Drive
REMINDER: PK3 is collecting canned soup for the homeless veterans served by Homes for the Brave.
Students are a sked to donate soup each Monday until the Super Bowl. In gratitude, students that donate can wear their favorite team's jersey over their uniform each Monday they donate.
REMINDER: Late students should be walked to the school door and signed in AFTER the morning announcements and prayer. If there is no staff member outside the building, your child is LATE
Late Drop Off Procedure
All students must arrive by 8:30 AM each morning. If you arrive after 8:30 AM please walk your child into the school and get a tardy pass from the Main Office. The doors will be locked from 8:30 AM to 8:35 AM for morning prayer, please do not ring the bell to enter during this time. All parents and children should participate in morning prayer while waiting to sign in.
8:20 AM
School Doors Open
8:30 AM
School Doors Closed and Morning Prayer
8:35 AM
Late Students and

Parents

will be buzzed into school to sign-in at the Main Office
Teacher and Staff Contact Information
Listed below you will find the teacher and staff email list for the 2018-19 school year. Open communication is paramount to a successful home and school relationship.
Phone messages can be left for all teachers by calling the main office at 203-334-6271.
| | | |
| --- | --- | --- |
| Position | Name | Email |
| Principal | Steven Santoli | principal@oloaffld.org |
| Administrative Assistant | Jody Gourley | office@oloaffld.org |
| | | |
| School Nurse | Mandy Levy | nurse@oloaffld.org |
| Bookkeeper | Jessica Navarro | bookkeeper@oloaffld.org |
| PK 3 | Mary Reihl | mreihl@oloaffld.org |
| PK4 | Jean Blaze | jblaze@oloaffld.org |
| Kindergarten | Rosa Ferreira | rferreira@oloaffld.org |
| First Grade | Heather Leone | hleone@oloaffld.org |
| Second Grade | Kathy Andrade | kandrade@oloaffld.org |
| Third Grade | Lisa Kozlowski | lkozlowski@oloaffld.org |
| Fourth Grade | Lauren Korres | lkorres@oloaffld.org |
| Fifth Grade | Elizabeth Cahill | ecahill@oloaffld.org |
| Sixth Grade/Science | Thomas Blake | tblake@oloaffld.org |
| Seventh Grade/English | Sunita Yashavant | syashavant@oloaffld.org |
| Eighth Grade/SS/Music | Theresa Yoney | tyoney@oloaffld.org |
| SixGrade/Math/Maker Space | Debra Shea | dshea@oloaffld.org |
| Spanish/Art | Monica Smith | msmith@oloaffld.org |
| | | |
Assumption Catholic School on the Web
Follow us on social media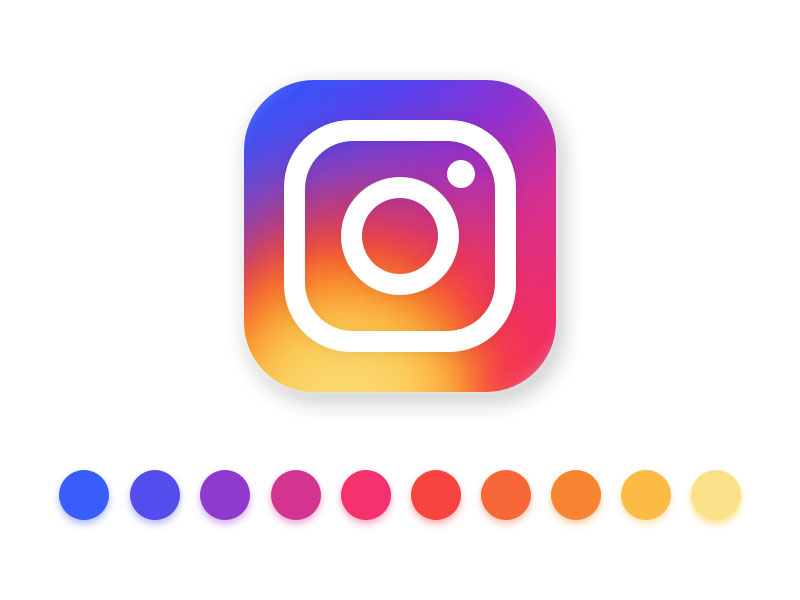 The best source of information about our school happenings is our website. The calendar function of the website is updated frequently. Forms and important information can be downloaded from the yellow envelope tab weekly.
Virtus Registration and Training
All Adult volunteers must be Virtus Trained
T
o register with Virtus and be eligible to volunteer, coach, or chaperone in school or at a school sponsored event you must register with Virtus, complete a training and agree to a background check.
Click
here
to visit the Virtus website. Remember to select Assumption School as your primary location. Please contact the office with questions or concerns.
Mission Statement
Assumption Catholic School provides an education of academic excellence, rooted in the Catholic Faith, which fosters the spiritual, physical, moral, and intellectual development of all students, so they may realize their full potential as responsible, caring, and contributing citizens of the world.