Aloha,

Welcome to the Winter 2019 issue of Hānai'Ai, the sustainable agriculture newsletter of the College of Tropical Agriculture and Human Resources (CTAHR) at the University of Hawai'i. This edition features several great resources. You'll find articles about heirloom sugarcane's sugar content and juice analysis, models for enhanced screen houses geared towards your cucumber production, the use and importance of crop residues, and everyones beloved taxes and how you can get a leg up for next year's tax season. Get updates on what has happened in the organic world, upcoming events, trainings, and wonderful networking opportunities. Please visit the SOAP website and social media pages for weekly updates about everything sustainable and organic in agriculture. Please
click here
. Mahalo to the Hawai'i Department of Agriculture for their continuing support of the website, Hānai'Ai, and other SOAP activities to serve Hawaii's growers.
We hope you find this issue of HānaiʻAi useful, and welcome your input.
Sustainable & Organic Research &
Outreach News
News from Hawaii's Researchers & Extension Professionals
Juice Yield of Hawaiian Sugarcane (Kō)Varieties
T.Radovich, N. Lincoln, G. Bryant, S. Moore, T. Silvasay, E. Collier
University of Hawaii at Mānoa, College of Tropical Agriculture and Human Resources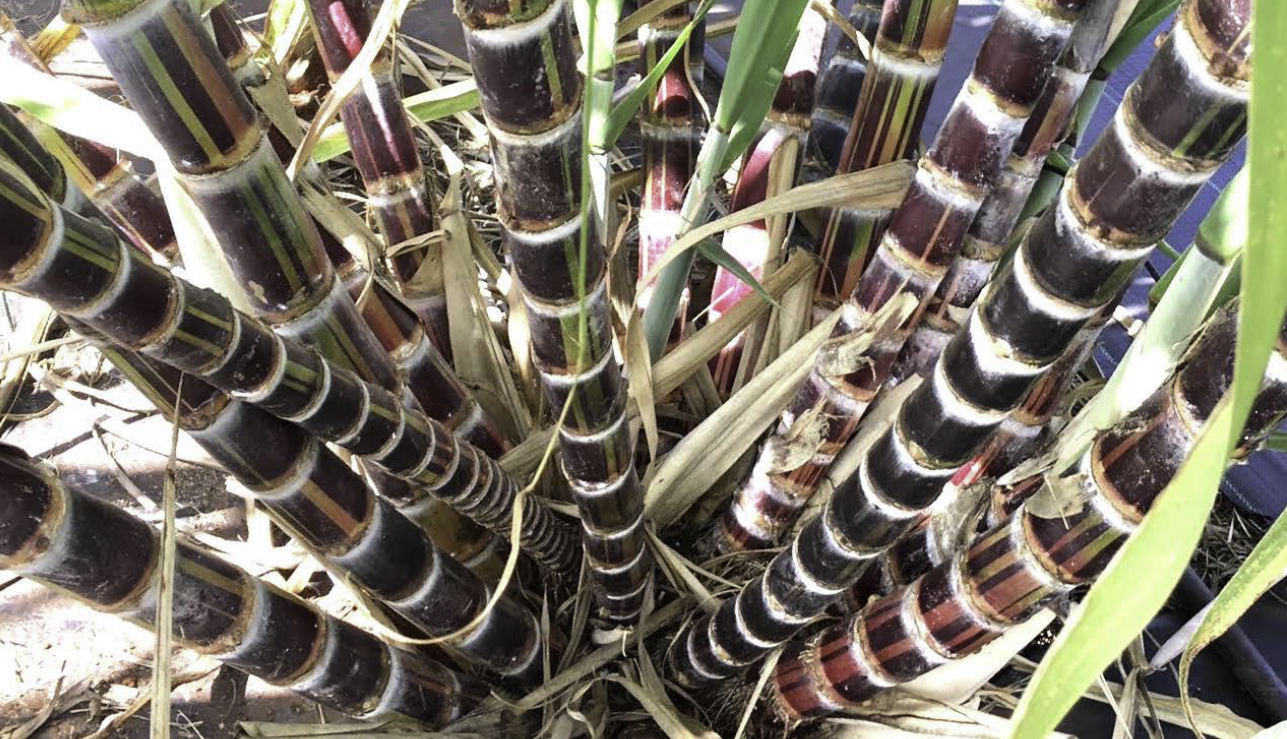 Sugarcane has been and continues to be very important in Hawaii. The crop was important for many generations providing food, medicine, and used for religious purposes. Since sugarcane's decline as "king" cash crop in Hawaii, it has since experienced a revitalization as a high value crop and is increasingly produced by small growers. Many growers choose traditional Hawaiian or other heirloom varieties to add value to their farming operations. However, information on Hawaiian heirloom varieties is not readily available. Researchers at the College of Tropical Agriculture and Human Resources (CTAHR), wanted to address the knowledge gap. The researchers conducted a variety trial of sugarcane most commonly used for their eating quality, medicinal use, and other purposes. Sugarcane was measured for juice yields and sugar content under certified organic conditions. Click here to read the full article.
Ecosystem Enhanced Screenhouse Cucumber Production
K-H Wang, P. Waisen, & J. Sugano
University of Hawaii at Mānoa, College of Tropical Agriculture and Human Resources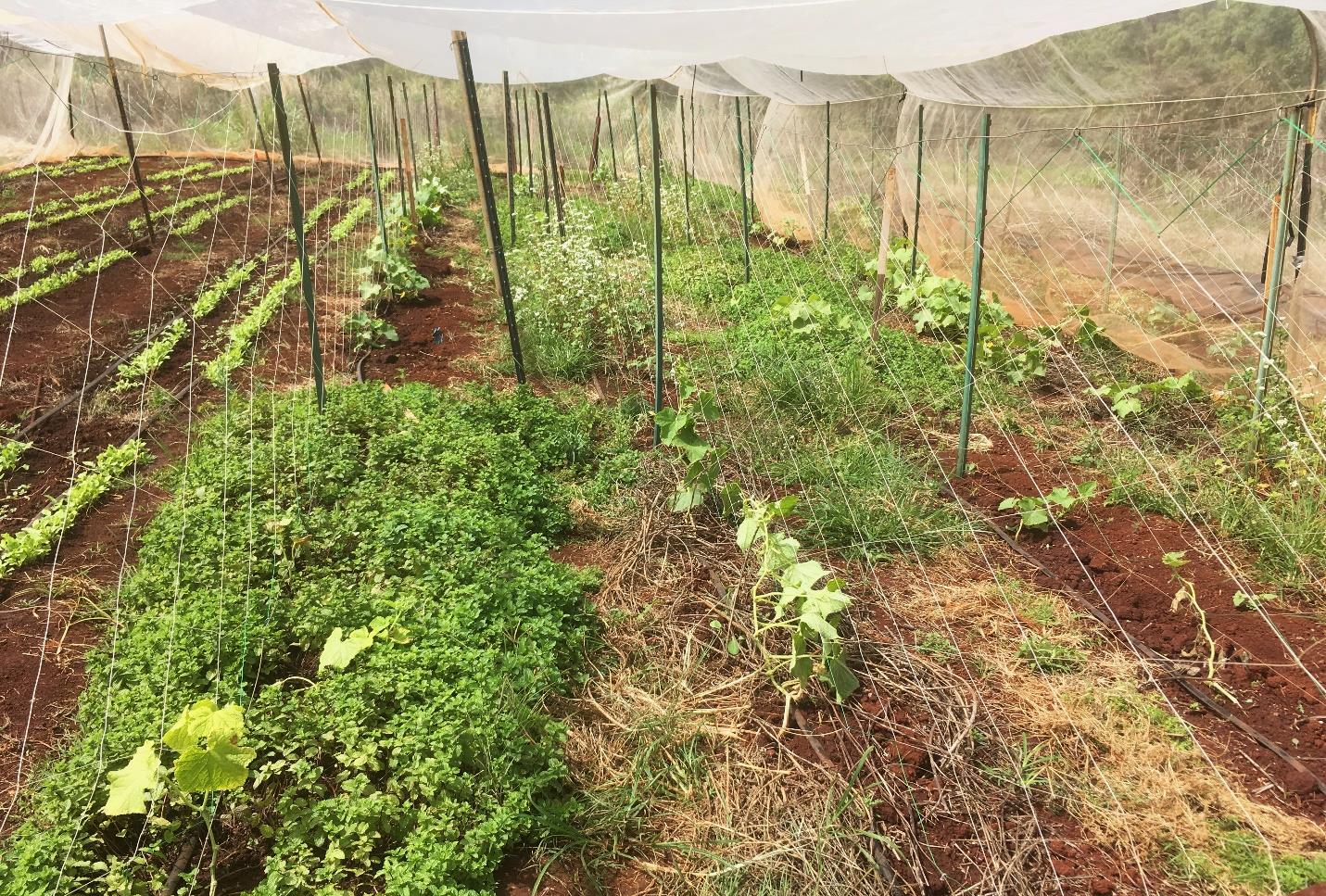 Screenhouse production for cucurbit crops has gained much popularity. Screenhouses have the ability to protect cucurbits from larger insect pests such as pickleworms and melon flies, however, they do not protect crops from smaller insect pests such as aphids, white flies, and thrips. Many Hawaii growers have raised concerns about outbreaks of insect pests inside their screenhouses. Initially CTAHR researchers designed a retractable wall screenhouse, opening one side early in the day to accommodate beneficial insects and closes later in the afternoon to protect from nocturnal insects. The initial design failed to control pests effectively . . . so CTAHR researchers went back to the drawing board and began to design an "Ecosystem enhanced screenhouse for cucumber production". The ecosystem enhanced screenhouse involved using Sunn Hemp as a surface mulch, buckwheat, and mint as a ground cover and companion plant.
Please Read
FMI: Jari Sugano
The Use of Crop Residues on the Farm
H. Valenzuela
University of Hawaii at Mānoa College of Tropical Agriculture and Human Resources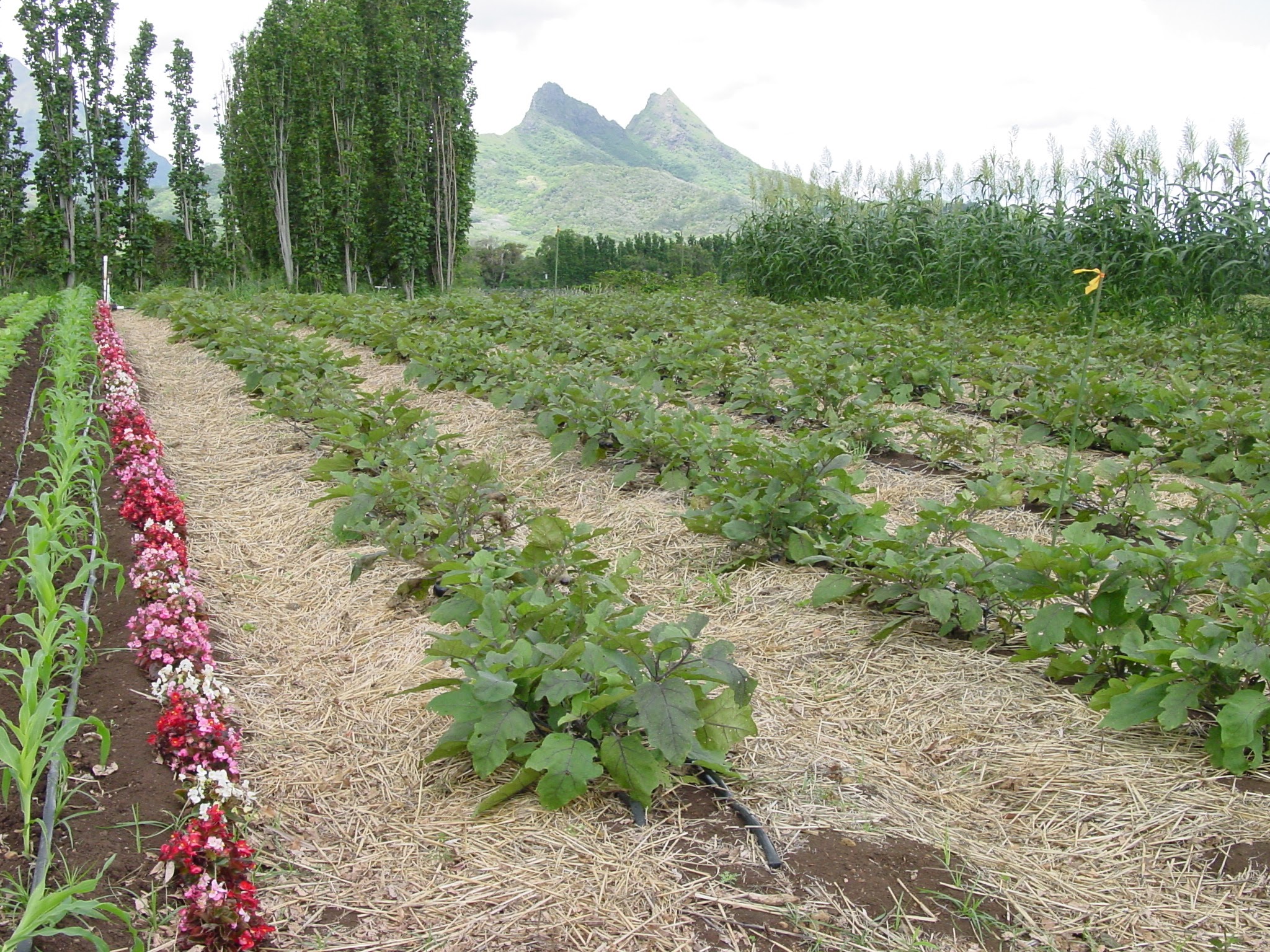 The use of crop residues provide great value to the farmer. Potential benefits are increased soil quality and fertility, nutrient and water management. Crop residues provide a physical layer on the soil to protect soil from erosion, smothers out weeds, and provides an environment for beneficial organisms. CTAHR Professor and Vegetable Crops Extension Specialist provides great detail in his comprehensive paper about the use of crop residues on the farm. Please Read
The Importance of Keeping Records for Farmer's and Rancher's Taxes
University of Hawaii at Manoa, College of Tropical Agriculture and Human Resources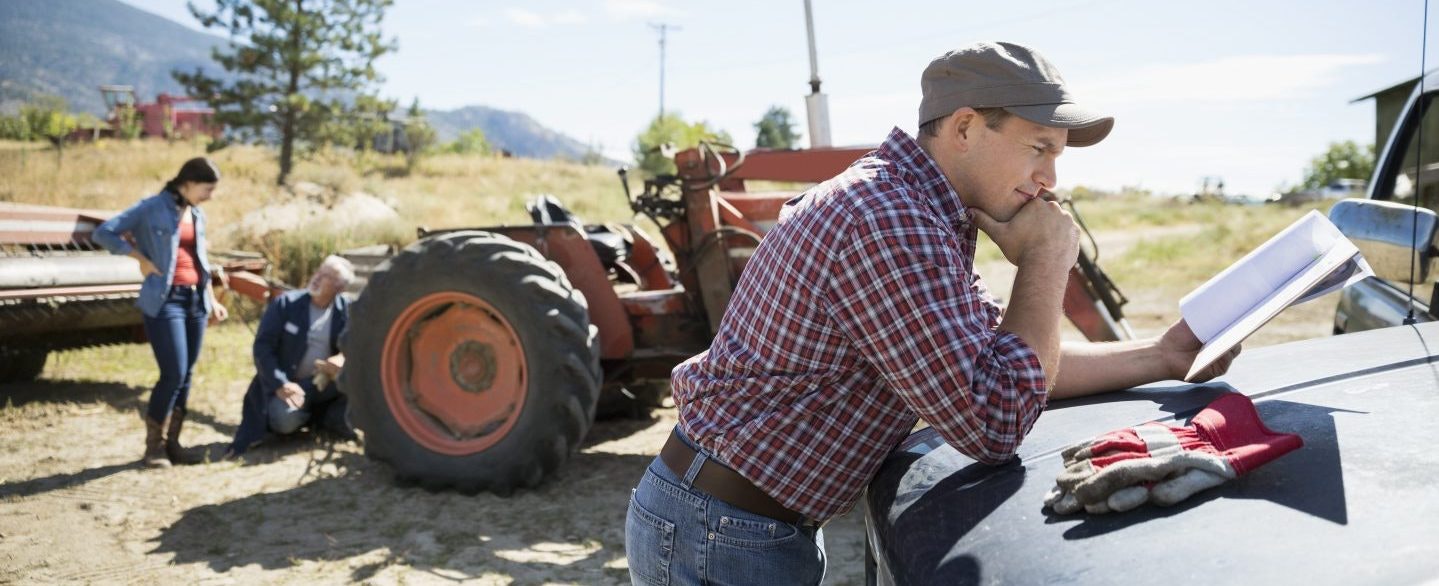 For most regular people the deadline to file taxes is April 15, 2020, but for farmers and ranchers the deadline is March 1, 2020. And as the 2020 tax season creeps upon us, reflecting back to the 2019 year, hopefully you have kept good records of your income, inventory and expenses. There is no law that requires any specific type of record keeping system, however, keeping records is a very important part of running your business. Keeping accurate records allow producers to closely monitor their business, identify what products are profitable, and keeps tract of tax deductible expenses. CTAHR's Agriculture Finance Assistant Extension Agent Shannon Sand, discusses why it is important for a producer to keep good financial records and how to prepare to keep records for the future.
Read Here
FMI: Shannon Sand

Helpful articles for those getting started
Molokai Beginning Farmers Quarterly
Glenn I. Teves, County Extension Agent
University of Hawaiˋi at Mānoa College of Tropical Agriculture and Human Resources, Cooperative Extension Service - Molokai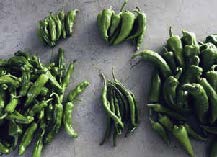 In the Autumn 2019 Molokai Beginning Farmers Quarterly Newsletter, Glenn writes about the GoFarm Alumni Conference which was held in October of this year. Highlights of the GoFarm Program, their alumni and he discusses how farming is a business first while sharing his inspirational experiences at the conference.
Please Read
Agriculture Leadership Foundation of Hawai'i
R
ecruiting Applicants for Class of XVII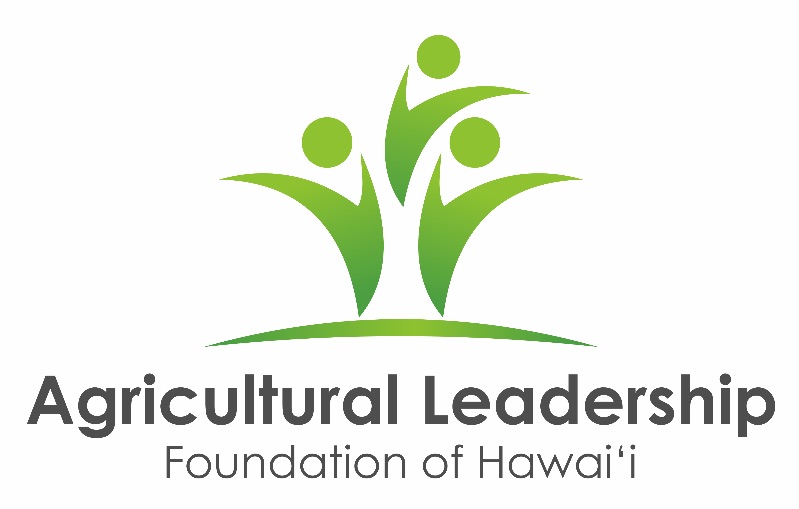 Since its inception in 1982, ALP has developed knowledgeable, multi-cultural leaders for food, agricultural, and natural resource industries.

Through leadership workshops, site visits, guest speakers, special projects, and networking opportunities, participants are trained to take leadership roles in bringing balanced solutions to agriculture's challenges.
The 18-month program includes interisland travel as well as a two-week trip to Washington, D.C. and another selected state. If you are committed to strengthening agriculture in Hawai'i, this program may be right for you! Apply by February 21, 2020.
The Hawaii Seed Growers Network
Daniela Dutra Elliot, Leeward, Community College

Melanie Willich,
Kohala Center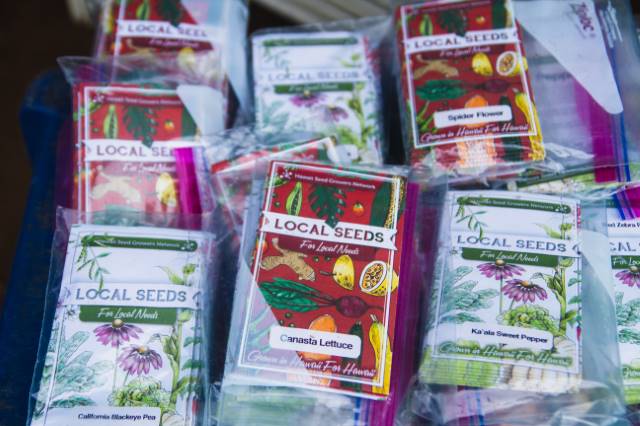 The Hawai'i Seed Growers Network is a statewide group of artisanal farmers that have worked together for the past 5 years to grow, develop, and bring high quality, locally grown and adapted seed to Hawaii's gardeners and market farmers. They choose to grow their seed crops on a small scale in order to maintain close connections with their seed. They carefully observe, select, and harvest from only the best plants to ensure your gardening success. Each year they will add varieties to their online seed store. All of their seeds have been properly dried, tested for germination, and stored to ensure viability. Website

--
Click here!
Organic Update
USDA's 2019 Organic Survey Coming Soon!
On December 6, 2019, the National Agriculture Statistics Service (NASS) began data collection for the 2019 Organic Survey, a follow-on special study to the 2017 Census of Agriculture. This is the sixth comprehensive organic survey NASS has conducted and the first since the 2016 Organic Survey. Results from the 2019 Organic Survey will be available in Fall 2020. The 2019 Organic Survey is a complete inventory of all known organic producers who are certified, exempt from certification in the Unites States (those grossing less than $5,000 annually from organic sales), and those producers transitioning to certified organic production. This study serves as a census of all certified organic operations, as directed under the FY2018 Farm Appropriations Bill.
Updated Organic Certification Guidelines for Hemp, Effective 11/26/19
The USDA National Organic Program announced that it has updated NOP 2040: Instruction on Organic Certification of Industrial Hemp. The updated instruction applies to all USDA-accredited certifying agents and replaces the August 2016 version of NOP 2040. The revised policy allows hemp produced in the United States under the U.S. Domestic Hemp Production Program to be certified as organic under the USDA organic regulations.
2020 Announcements from the National Organic Standards Board (NOSB)
On 12/6/19 the U.S. Department of Agriculture announced the appointment of five new members to the NOSB. The NOSB is a Federal Advisory Board established under the Organic Foods Production Act of 1990. The Board operates in accordance with the Federal Advisory Committee Act to assist in developing standards for substances used in organic production and to advise the Secretary on aspects of the National Organic Program. Also announced was the NOSB Spring 2020 Meeting to be held April 29 - May 1, 2020 in Arlington Virginia. Materials related to the meeting will be posted as they become available. The NOSB invites public comment on agenda topics and will hear comments in-person at the meeting in Crystal City and during webinars leading up to the meeting.
Upcoming Events
Produce Safety Alliance Grower Training
January 17, 2020 Komohana Research & Extension Center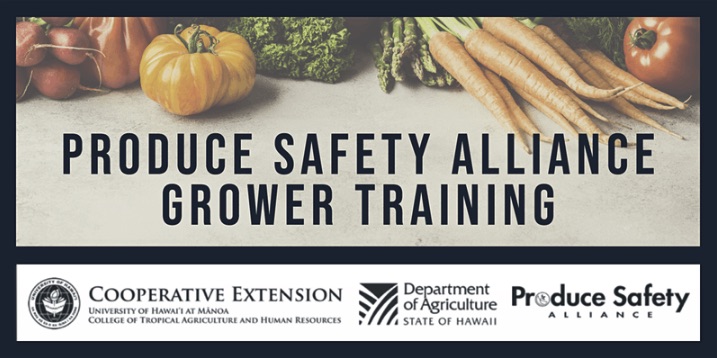 This training is for fruit and vegetable growers interested in learning about produce safety, the Food Safety Modernization Act (FSMA) Produce Safety Rule, Good Agriculture Practices (GAP), and co-management of natural resources and food safety. This training satisfies the FSMA Produce Safety requirement for covered farms that "at lease one supervisor as adequate". For more information
Click here
Women in Agriculture Conference
January 25, 2020 875 Komohana St. D-202, HIlo, HI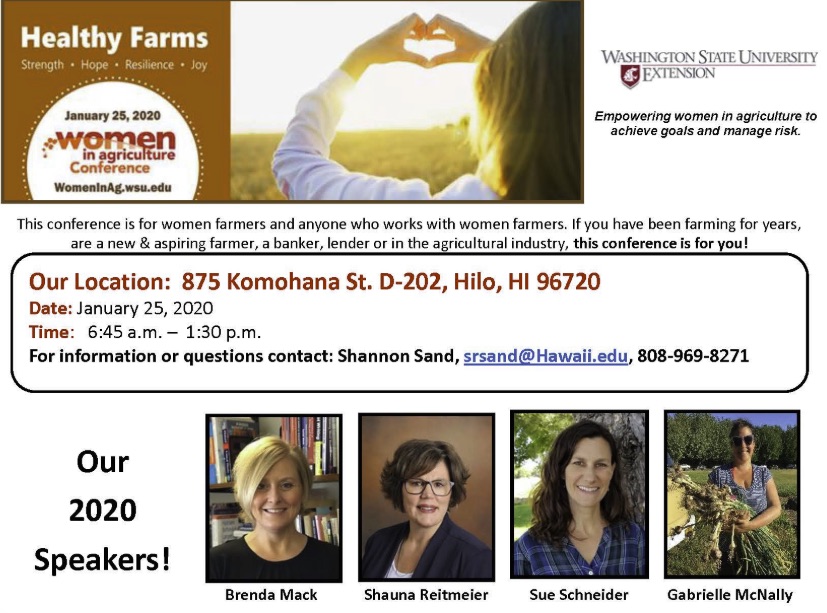 "HEALTHY FARMS" is the theme for the eighth annual Women in Agriculture Conference. Experience an engaging, interactive day full of inspiration, learning and networking with other women farmers. This is a one-day event held simultaneously at sites throughout Washington, Alaska, Idaho, Montana and Oregon. This year's focus is on the importance of self-care for women farmers and is a great opportunity for women to network with other women farmers.
Click here
for more information and to register for the event.
You Grow Girl!

February 7, 2020, Ko Hana Rum Distillery, Kunia,
Oahu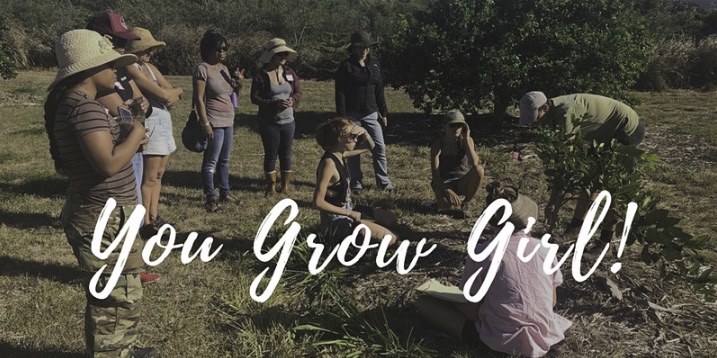 Join O'ahu RC&D for an evening out and be a part of the Hawai'i Women Farmers Network. Listen to keynote speaker, Lisa Kivirist. Lisa is a national advocate for women in sustainable agriculture. She serves as a Sr. Fellow, Endowed Chair in Agricultural Systems for the Minnesota Institute for Sustainable Agriculture at the University of Minnesota, served as a distinguished IATP Food and Community Fellow and has authored the book "Soil Sisters: A toolkit for women farmers". For more information please
click here
.
Western Region Sustainable Agriculture and Research Education Program (WSARE)
Western SARE is a USDA- NIFA funded project to support research and education on sustainable agriculture. Their mission is to advance agriculture innovations that improve profitability, stewardship, and quality of life by investing in groundbreaking research and education. They meet mission by providing competitive grants programs, meaning as a farmer and/or rancher you can apply for a grant to research and test your innovative and sustainable ideas. If this sounds interesting to you, please take some time to familiarize yourself with SARE.
Click Here
for a comprehensive powerpoint about SARE and what they do.
Interested in developing a proposal for Western SARE, but you don't know where to start? WSARE has provided plenty of helpful resources on their
website
that includes templates, budgetary information, tips for strong proposal writing, and much more! In this section they also outline their expectations and guidelines for submission, ensuring that your proposal is crafted for success.
Conservation Generation
Although this short film produced by the National Young Farmers Coalition (NYFC) is about young farmers in the arid West, their stories resonate with many of us, as they talk briefly about how and why they started farming. These young farmers share the struggles of today's agricultural landscape, that because of the changes in our environment, farming is tougher than just a few years ago. Faced with the impacts of climate change and increased competition for water these promising young farmers find innovative solutions for agricultural landscape.
To browse all other SARE videos,
Since 1988, the WSARE program has been supporting agricultural profitability, environmental integrity and community strength through grants that enable cutting-edge research and education to open windows on sustainability across the West, including Hawai'i. The goals of WSARE are:
Promote good stewardship of our natural resources.
Enhance the quality of life of farmers and ranchers and ensure the viability of rural communities.
Protect the health and safety of those involved in food and farm systems.
Promote crop, livestock and enterprise diversification.
Examine the regional, economic, social and environmental implications of adopting sustainable agriculture practices and systems.
This e-publication has been prepared by CTAHR research scientists and extension staff to deliver science-based information about sustainable and organic production systems to serve Hawaii's farming community.
Mahalo nui loa,
Eric Collier
Education Specialist and Editor
Sustainable and Organic Agriculture Program
Cooperative Extension Service
College of Tropical Agriculture and Human Resources
University of Hawaii at Manoa
On-line version of newsletter as well as archived issues available at:
The intent of these columns is to improve understanding in those unfamiliar with organic production, and to provide a resource to growers interested in or are currently producing organically.
Let us know what you want to see featured in Hānai ʻAi by emailing: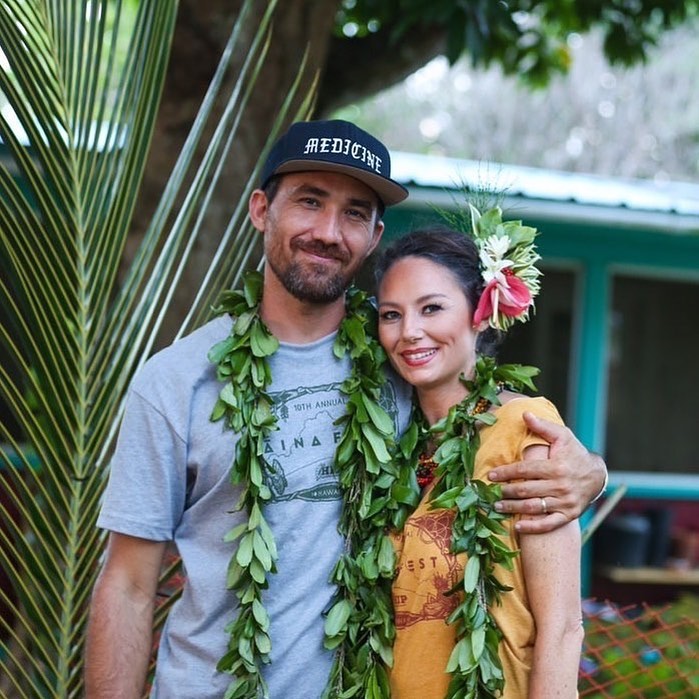 The Hawai'i Institute of Pacific Agriculture
Kohala, Hawai'i

Dash & Erika Kuhr
Area under production :
Years farming in Hawai'i:
Crops grown,

animals raised, goods & services:
Garden to Cafeteria, Farm to School, Bananas, plantain, papaya, kava, cacao,etc.
Fertility Management:
IMOs compost tea, compost. and tankage
Mahalo nui loa

Dash and Erika Kuhr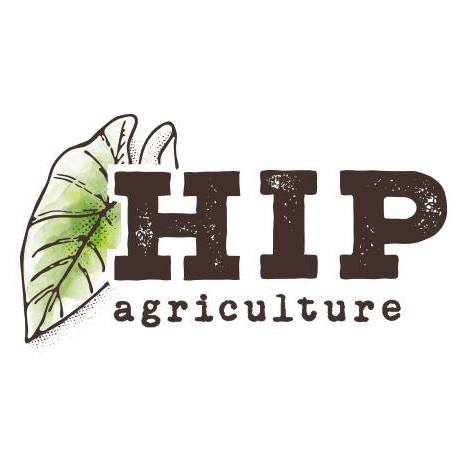 Helpful
Tips
From
Dash & Erika
"Be patient, humble, diligent,
persistent, and tenacious in your pursuits".