Hope Church
Our vision is to be a church whose passion for God gives rise to a heart for the lost and is demostrated by our love for one another.
click on our website
links at

UPCOMING EVENTS
Christmas Eve Service
Regular services Sunday morning December 24
9 am and 10:45 am but
NO ABFs or Elementary Sunday School meeting
this Sunday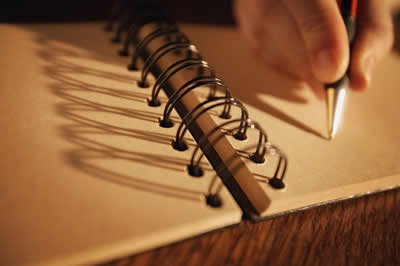 We praise the Lord for sharing His love for us through you. Helping Hands you have once again given of your time and talent. You replaced an old worn out exhaust fan, for a quiet new one. We can't express how much that meant to us. Thanks so much Ken Brooks and Rich Stocker. Love and Blessings, Pat & Cindy Snyder
Dear Hope Church, Thank you for the scholarship to Timber-lee. It gave me another chance to find some new friends and create some awesome relationships. I had lot of fun. Thank you an I hope you can give me another chance to do the same thing again. Sincerely, Aidan Vinson
Dear Hope Church, Thank you for the money to go to camp and the scholarship to go to camp. Sincerely, Evan Vinson
NEED YOUR HELP!
PICK UP your blue bag for the Food Pantry! We want to collect food for about 30 families as we prepare for the holidays. Won't you take a bag, read over the list of items needed and return the bag with what you are able to give for these families from Kids Hope USA Mentoring and from the local school who are in need. More bags will be hanging outside the pantry door which is located at the north west side of the building across from the library.
Senior Saints
Luncheon
Tuesday, November 14
at Noon
at Hope Church.
This month's menu will be turkey, dressing, cranberry sauce, mashed potatoes, yams, gravy, corn & dessert.
The musical program will be presented by Rodney & Sandy Cain. Pastor Fana will give a devotional.
Invite a friend to come with you!
So that we can be sure to have enough food and seating available, please call Betty Alexander at 815-623-2336 by Wed., Nov. 1 to make your reservation for you and your friends.
Please leave your NAME, PHONE NUMBER and number attending.
A suggested donation for the meal is $4.
AWLS Luncheon
(Awesome, Wise, Lively Singles Support Group)
Menu
: Chili and Baked Potato Bar, Salad, & dessert
Plan to stay & sing hymns or play games.
Sharon Vinson 815-623-6857 or 815-543-5644
Gifts for Military
If you are interested in providing gifts for our men and women in the military associated with Hope, please bring items to the church office.
Phyllis Larson is heading up this collection so if you have any questions, please contact her for more information.


Here is your golden opportunity to celebrate with the 17 people who are part of this important spiritual event in the life of the Hope Church family.
Your attendance encourages the ones being baptized and your shouts of praise make it all very special. Please plan to come and join us Sunday, November 5 at 5:00 pm in the Fellowship Hall and for the reception that follows.
FREE WiFi
Hope Church is providing free internet access for those in the building.
When you look for a wifi connection we are Hope-Guest. No password is necessary. During your initial use, you are presented with these parameters listed below and asked to accept.
Terms of use for using the free Wi-Fi services

*This service enables you (hereinafter referred to as "user") to use the Internet via Wifi for free.

*The user undertakes to refrain from any use, which could put public order and safety or morality at risk or which violates laws and molests or frightens other Internet users. The user in particular undertakes not to use this Internet access for file sharing programs. The user furthermore undertakes not to use the bandwidth excessively (e.g. for video streaming, Voice-Over-IP services, online gaming, etc.), since his/her Internet access is shared with other users. In case of violation of these conditions for use, Hope Church reserves the right to block individual and devices (e.g. laptops, notebooks, PDAs, etc.) for use of this WLAN network as well as certain ports.

*The user is familiar with the risks of the Internet, and he/she alone shall be responsible for his/her protection (e.g. an up-to-date anti-virus program, non-starting of suspicious programs/files, etc.). Hope Church will not accept any liability for faults, interferences or damages arising from using the Internet via the WLAN Service or configuration changes of the end device by the user. Hope Church does not guarantee that the service offered will be available without interruption and that the desired connections can always be established or maintained. Compensation of damages of any kind, including consequential damage of third parties and damage from claims of third parties, shall be excluded in any case as far as legally admissible.
At least twice a year we offer a "membership class" for those interested in joining Hope Church. I worry that people think of church membership like they do the YMCA or AAA. Let me briefly explain the biblical principle of church membership and the important role that it plays.
Since Christ is the head of the Church, which is his body, the moment an individual joins himself to the person of Christ, he is also immediately joined to his body, the Church. And while the Body of Christ is known in theory to be Christians in every place throughout time (the universal Church) it is known in space-time relations only by means of its local expression, (the local church). As you might imagine, this doctrine does not fit as nicely into our culture's emphasis on personal beliefs and personal relationships. In our hyper-individualized culture where freedom and liberty are properly basic beliefs, corporate affiliation is primarily known as voluntary associations, especially local churches. Both in doctrine and practice there is often little to no connection between the person of Christ and his body, the church, let alone the Lordship of Christ and the functional authority of the local church. Yet biblically there is no distinction between the individual disciple and his corporate identity as a part of the local church. If you are a Christian you are part of the church; which means that if you are not part of the local church, you are not actually or functionally a Christian. The doctrine of the local church is one of the most neglected and disobeyed doctrines in contemporary evangelicalism.
While "church membership" is not explicitly prescribed in Scripture, it is implicit throughout Scripture for its purpose and practices support the ordinances and corporate life commanded by Christ and facilitated by the Spirit. Church membership is a wise and biblical practice for both parties. The individual member submits himself or herself to the authority of Christ mediated by the church, agrees to be cared for by the church, and commits to serving, giving, and participating in the life of the church in every way. The local church commits itself to shepherd and care for the individual member assigned to it by the providential calling of God, agrees to care for the individual member, and commits teaching, training, disciplining, and loving the individual in every way. In essence, church membership is how an individual Christian commits to being a disciple and how a local church commits to raising up disciples.
If you are a committed believer of Jesus Christ and are not a member of the church you attend - which if you are reading this I assume is Hope Church, then I would like you to follow through with the thrust of Scripture and formally join your local church. Even if you have been a committed participant for many years, don't believe the lie that it would be odd or awkward for such long-timers to sit in a membership class. It might actually be your example that leads others also to follow in obedience to the desires of their Lord.
Men of Hope
Friday, November 3
Registration 6:30 - 7:00 p.m.
Retreat begins at 7:00 p.m.
Saturday, November 4
Beginning with Continental Breakfast 8:30 - 2:00 p.m.
The contemporary church, stated plainly, is wimpy. Men and manhood are leaving the church in droves and there seems to be no stopping soon. The loss of men and manhood is felt in the home and in the church, not merely among women and children, but even among men, who have lost their God-created identity as warriors of the King. The solution to the wimpy church is not found in manipulative tricks or fancy marketing techniques, but in understanding how men and manhood must be born from the power of the gospel, grounded in truth of God, and participating in the life and mission of the church. For the sake of our families, our church, and our King, we must declare without hesitation; death to wimpy church!
Cost: $35
Friday:
From Warrior to Wimp:
The Loss of Men and Manhood in the Church
Saturday:
From Wimp to Warrior:
Registration: Friday 6:30 pm with
Retreat from 7:00-9:00 pm or later

Saturday Continental Breakfast 7:30-8:30 am
Lunch provided with retreat ending by 3 pm
Women of Hope
A Grace Filled Life
November 17, 7-9 pm
Won't you join us on the Front Porch on Friday, November 17 BEFORE the busyness of the holiday season takes over.
Here is a chance to make new friends~~put the cares of the day behind~and relax. Doesn't that sound like a great
experience~~one you could invite a neighbor or co-worker to?
Come at 6 pm for soup. Sign-up in the church lobby Nov 5, 12 if you can join us for soup or call the church office at 815.623.6545.

Bring a can of soup along to support our church food pantry as we get closer to the holidays.
Come join us for a Christmas Holiday Celebration with your whole family! Better yet, invite a neighbor family or some friends, and you all come to have some Christmas-time family fun, while celebrating the birth of Jesus, with your Hope Church family! Families will be rehearsing and performing a Christmas play all in one evening, as well as making crafts, playing games, singing Christmas Carols, and decorating Christmas cookies! What better way to spend a December afternoon than making fun Christ-centered family memories! This family event will be held here at Hope on
Saturday, December 2nd, from 3:00pm - 6:00pm
. Cost is $15 per family to cover crafts and food. Register your family online at
www.hefc.net
.
2:45pm Check in and be assigned to a group cast
3:00pm - 3:15pm Color Shrinky Dink ornaments
3:15pm - 4:30pm Short Devo Time
Practice & learn your play parts
Make craft props for the play
4:45pm - 5:30pm Christmas Play Performance & Sing
Christmas Carols
5:30pm - 6:00pm "Cast Party"
Build-Your-Own-Tacos + Decorate a
Christmas Cut-Out Cookie
**This event is ideal for adults and children, preschool age through 6th grade, although all ages are invited to attend.
**Other family members/grandparents and friends are invited to come and watch the play at 4:45pm, and stay for our "cast party" (tacos & treats) afterwards!


**We are looking for teens & adults to help with this event from 2:00pm - 7:00pm. There are a

number of different ways that you can serve. Please see/call Vicky Steege or Vera Juhlin for more
White Cross Update
Sharon Vinson & Connie Ruden, Coordinators
What a harvest of girls' dresses and boys' shorts have been prepared for Operation Christmas Child these past few months. THANKS to those who have worked all year on this project. We have one more opportunity to complete more to fill shoeboxes for children all over the world. We will be meeting on Wednesday, November 8, to work on shorts & dresses. We will meet also on Tuesday, November 7 and November 21, to work on our usual projects.
In addition, three plastic 35-gallon totes were sent on October 21 to Tandala Hospital and Clinics in the Democratic Republic of the Congo. These totes were filled with 264 layettes, 242 rolled bandages, 7 dresses, and some medical supplies. Our group gathers in Drake Hall from 8:30 to noon and always enjoys fellowship, food, and the satisfaction of serving others while we work side by side.
Needs this month:
Old blankets, mattress pads for inside of quilts
Flat sheets for quilt backs and/or rolled bandages
Fitted sheets for rolled bandages
Single-Fold bias tape (any color) for kimonos
Ziploc GALLON STORAGE bags for layettes
Boxtops for Education (for local schools)
Just bring your scissors and your servant's heart and we'll teach you the rest.
back to the top
Nursery& Pre-School
The nursery needs someone to come in during the winter months and clean toys so we do not spread cold and flu germs. This job can be done at your convenience, please contact the church office if this is something you would like to volunteer for.
AWANA
We are praising God for the amazing volunteers God has brought to our Awana club! Each club could still use a few people who are willing to substitute should one of our regulars be sick or out of town. In addition, it is not too late to enroll your children, grandchildren or neighbor children.
Upcoming dates:
November 6 - Costume Night
November 20 - PJ Night
December 18 - last club before Christmas Break
If you have been attending Hope for one year and are interested in
serving in your child's classroom, we would love to talk to you. Please call the church office at 815-623-6545 or talk to Vicky Steege, or Vera Juhlin.
We are in immediate need of someone to be a transition time leader who would come between services and play games with the kids while leaders are cleaning up or preparing for the next class.
Safe Families
The first host family from our church is finished with all of the paperwork and will soon be approved to host children. Please be in prayer for the Loner family as they anticipate opening their home and hearts to a child.
Applications to be a host family or one of the supporting roles are available from the church office. More information can be found at
www.safe-families.org
Kids Hope USA
Please be in prayer for the 4 new mentors who are undergoing training and will soon meet their students.
We are always in need of more men to be mentors. If God has been nudging you to mentor, talk to Melissa Peshek, Jamie Anderson, or Vera Juhlin to get more information.
We invite you to participate in our "Operation Christmas Child" ministry this Fall, a ministry of
Samaritan's Purse. This is an opportunity for you to help provide much-needed basic items for
children around the world, and share the Gospel message with them at the same time!
Upcoming Dates for Operation Christmas Child Events:
The White Cross ladies already have a great start on
sewing sundresses, shorts, and tote bags
that will go in the Operation Christmas Child shoeboxes. If you're interested in helping, mark your calendar to come and help at the upcoming White Cross meeting on
Nov 8th, from 8:30am - 12:00pm, in Drake Hall.
Come when you can and leave when you must.
It is a good time of fun and fellowship working together to help others.
There is a barrel in the church lobby labeled Operation Christmas Child where you can place donations for the shoeboxes that we'll pack on November 11th. You can also pick up empty shoeboxes in the lobby if your family would like to fill your own boxes and return them to Hope by Nov 20th. Please include $9.00 in each box to cover shipping costs.
Please

collect NEW items

for the shoeboxes......tools; ivory bar soap, washcloths, and toothbrushes, plus plastic travel containers for soap/toothbrushes; combs/brushes/hair accessories; small toys and beanie babies; deflated soccer balls with hand pumps; school supplies; jewelry; shirts, socks, flip-flops; etc.
Please NO candy, NO glass, NO liquid items; NO toothpaste; and NO war-related items.
Saturday, November 11th 9:30am - 12:00pm
Shoebox
Packing Party
in Fellowship Hall
Your whole family is invited to participate in this fun morning of packing shoeboxes, making personal greeting cards for the shoebox recipients, enjoying Christmas treats, and Christmas music! Children must be supervised by an adult while packing boxes.
Monday, November 13th - 19th
National Shoebox Collection Week
November 20th is the final deadline for all shoeboxes to be dropped off at Hope.

Resource Center
It's time for holiday reading! We label all Christmas resources with a sticker on the binding, so you can find them easily. We have books, music, and movies for all ages to help you celebrate the season. Start thinking about Advent traditions now - it will be here before we know it!
Look for these resources on the New Arrivals Shelf in November:
Non-Fiction:
Different: The Story of an Outside-of-the-Box Kid and the Mom Who Loved Him by Sally Clarkson
Sing! How Worship Transforms Your Life, Family & Church by Keith & Kristyn Getty
Daring to Hope: Finding God's Goodness in the Broken and the Beautiful by Katie Davis Majors
Fiction:
Christmas at Carnton by Tamera Alexander
Where We Belong by Lynn Austin
A Dangerous Legacy by Elizabeth Camden
The Color of Justice by Ace Collins
Guarded by Angela Correll
Sunset Lullaby (Christy & Todd Baby Years #3) by Robin Jones Gunn
In This Moment (Baxter Family #2) by Karen Kingsbury
The Paper Bag Christmas by Kevin Milne
The Pattern Artist by Nancy Moser
Restoring Christmas by Cynthia Ruchti
A Time to Stand by Robert Whitlow
Youth:
A Very Thankful Prayer by Bonnie Rickner Jensen
Isle of Swords series #'s 1-3 by Wayne Thomas Batson (ages 8+)
Finding Gobi: The True Story of One Little Dog's Big Journey by Dion Leonard (ages 8+)
CD:
I Am N by Voice of the Martyrs
Red Rock Mysteries audio drama series #'s 1-5
DVD:
Ryan Defrates, Secret Agent series #'s 1-3
Where Hope Grows
Hurricane Harvey Relief
We are in the process of recruiting a team(s) from Hope Church to travel down to Houston, Texas to assist our denomination (EFCA) helping the victims of Hurricane Harvey. The team will be involved in home repairs, clean up and all types of work to help those who have been affected by the hurricane. More details of this trip will be released to those who sign up. However, here are the main things that you need to consider:


1.
Dates: January 14 - 20, 2018.
2.
Costs: Approximately $700 per person (includes airfare,
accommodations, meals, transportation).

3. Accommodations will be in a church building.

4. Anyone is welcome - married couples/parents and youth.
5. This is a seven day commitment.
If you are willing to be part of this mission, please sign up in the lobby today. There will be a meeting to go over the details of this trip once sign ups are over. Please pray for this opportunity for us to extend the goodness of God to others. Feel free to contact Pastor Fana if you have any questions.
back to the top