| | |
| --- | --- |
| NOVEMBER 2017 - In This Issue: | |
November 5
"Raising the Bar"

Rev. Thom Belote, preaching
Liberation and justice movements of the present day can be challenging to those who have historically experienced privilege on account of race, gender, ethnicity, or sexual orientation (to name just a few.) This morning's worship services will explore some of the ways that the bar of human dignity has been raised and how this is an opportunity for growth.
November 12
"Always With Us?"

Rev. Thom, preaching
Charles Dicken's Oliver Twist (on which our fall musical, Oliver!, is based) is steeped in social commentary on the cruelty and suffering caused by the British poor laws. Fast forward 180 years and we can conclude that the more things change, the more they stay the same. This morning we'll explore what Oliver has to teach us about the ways in which we continue to shame and blame the poor while praising the rich and sacrificing the future.
November 19
"Otherwise"

Rev. Thom, preaching
Jane Kenyon's gorgeous poem "Otherwise" will provide us with a jumping off point for this service exploring themes of gratitude, connection, and compassion. Join us for worship on the

Sunday

before Thanksgiving!
November 26
"Voir Dire: In Search of Truth and Forgiveness"
Special Guest Minister: Rev. Mary Ann Macklin
Forgiveness offers new beginnings within our life journey. As author Paul Boese said, "Forgiveness does not change the past, but it does enlarge the future." However, forgiveness can often be a complicated journey, full of mystery and the unknown. Reverend Mary Ann Macklin has been preaching annually about truth and forgiveness for twenty-five years. Join us for this exploration of forgiveness during this holiday season.
EXPLORING MEMBERSHIP CLASS


Thursdays, November 2 & 9.


The two-part class will provide an introduction to Unitarian Universalism and our congregation, cover the meaning of membership, provide an opportunity for reflecting on our spiritual journeys, and give you chance to meet others who are newer to The Community Church.

Classes will be held from

7:00 to 8:30 p.m. at the church.

Please RSVP by sending an email to Rev. Thom Belote or Rachel Rose. Childcare is available upon request.

Paddle and Picnic,

Saturday November 11

. Close out Cane Creek at its fall colors best. Cheap canoe or kayak rentals and priceless company at our own pocket wilderness. Bring some shareable goodies and meet at the church at

10:00

. RSVP:

chandler-dorfman@mindspring.com

Saturday, November 11. Mark your calendars now for this all-church fundraising event! See article above for more details.


November 17-19. More info and tickets available

here

!

Saturday, November 11

is the SUUper Heroes Service Auction date!

The LAST DAY to enter donations in the online catalog and sign up for free child care (ages 3-10) is Sunday, November 5.

Tickets will be available at the Service Auction table ($10 for adults and $5 for middle/high school) during coffee hour.

On auction night, doors will open at 4:30 pm for registration, on site ticket sales, and auction browsing. The Silent Auction along with tasty food and beverages will begin at 5 pm. Come dressed as your favorite sUUper hero, as your favorite sUUper UU, or as your sUUper self! Be sure to bring some cash for the 50/50 raffle! Support the Community Church's largest FUNdraiser of the year!

A few printed catalogs will be available on November 5. Auction payments will be collected after services on November 12 and 19. Questions??? Email Susan/Don Blanchard or call

919-237-2401.




Groups are being held each Sunday on various aspects of the building project. These 20-30 minute informal discussion groups will be offered following each service in the Community Room. There will be four discussion topics during November.

November 5 Storage

Sindy Barker

November 12 Library

Carolyn Holt

November 19 Quiet Room

Paige Smith

November 26 Food Prep/Clean Up

Ivy Brezina

Several members of the congregation have already sent their thoughts on these topics and we will be glad to receive more. Look for the large poster and a group of chairs at the far end of the room. It's a great way to ask questions and provide input. Or,

visit our page

on the church website and give your comments/questions on any topic.
End-of-Year Giving

As the year-end approaches, many of you will be thinking about charitable giving. Even though we will ask you to contribute to the capital campaign next March, we encourage you to consider an end-of-year gift to the Capital Fund now. All money in the Capital Fund will go to support the Building Project that you've heard so much about. Every bit counts! You may contribute to the Capital Fund by contacting one of us:
Ivy Brezina 415-663-8703
,
Paige Smith
919-618-1748,
Cathy Cole 919-967-3422
"Alone we can do so little, together we can do so much." --Helen Keller
Imagining Our Space

Enjoy Creative Art-Making?
Come to the Commons for a drop-in
workshop any Sunday after second service (12:30-2:30) from now until Thanksgiving. All materials provided, just bring a bag lunch. Contribute your personal or family creation to the evolving community collage "Imagining Our Space."
MUSICAL NOTES
BY GLENN MEHRBACH, MUSIC DIRECTOR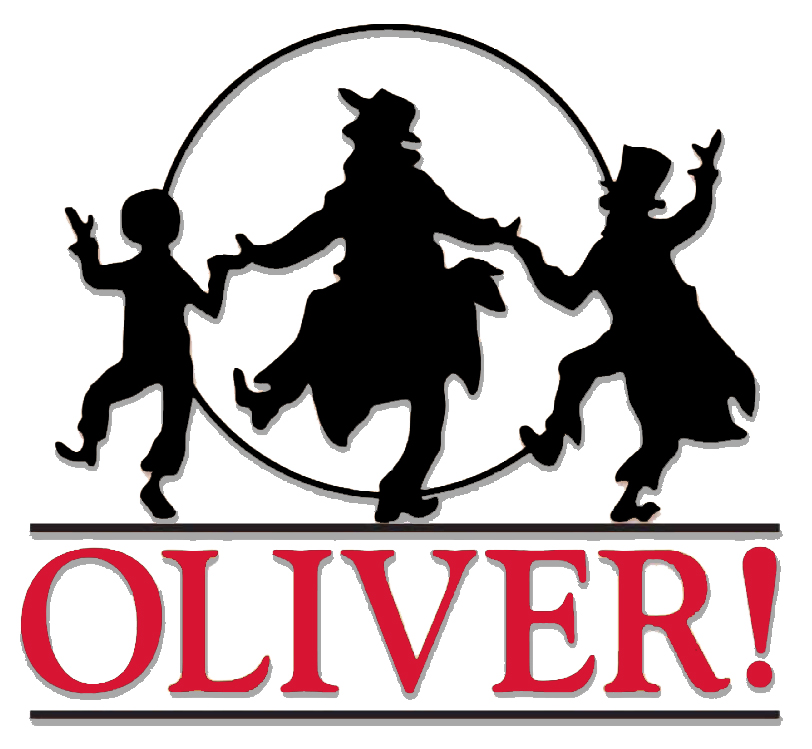 SAVE THE DATES!!!
Plenty of great music and theatre coming up in the next couple of months.
You shouldn't miss anything!
November 17-19: The classic Lionel Bart musical "Oliver!"
December 2: CD release concert and reception for "Within These Walls: Music from the Community Church"


December 17: Bach's immortal "Magnificat," with 15 piece orchestra and the Community Church Choir, performed at both services.
Mark your calendars for the biggest all-church, all-ages event of the year. On Saturday, December 2 starting at 4:30 p.m. we'll begin decorating the Sanctuary and Commons. We'll hang garlands, trim trees and jazz up wreaths with ribbons and sparkling ornaments. Meanwhile, there will be lots of crafts to engage the kids.
During this time we'll also make gift baskets for IFC's "Homestart" shelter. (See below.) Promptly at 5:30, we'll gather for the traditional chili, cornbread and salad supper. Then we'll round off the evening with a sing-a-long of holiday tunes.
The Greening is a wonderful start to the winter holiday season, but we need many volunteers to make it happen. Be sure to visit the Greening table in the Jones building throughout November after services to sign up to help. Questions? Email Ruth Leopold or call 919-537-8853.
For the past several years the Greening of the Community Church has included a project that gives back to the larger community. Members of the church have collected household and personal items and made up gift baskets for the IFC's "HomeStart" shelter for women and families. "HomeStart" provides safe living accommodations, meals and laundry facilities, and helps the women find jobs, housing, medical care etc.
Throughout November, the church will be collecting donations of the following items: full sized bottles of body wash, full sized bottles of lotion, large bottles of shampoo and conditioner, full size deodorant, baby wipes, water bottles, kitchen utensils (especially forks and spoons) and diapers in larger sizes ( size 4, 5 and 6). "HomeStart" is stressing full size items this year since the tiny "freebies" given out by hotels don't go very far in supplying families.
Look for the collection boxes in the Commons. Let's make the holidays brighter for people in need.
The Community Church Concerts 2017-18 Series has a stellar line-up once again!! Fresh out of IBMA, the internationally-known Kruger Brothers kicked off the series in October to a packed house! On
Friday, December 1
, well-known singer-songwriter Cheryl Wheeler brings her offbeat humor and soulful songwriting to our stage. Chapel Hill's (and our) own Bluegrass Battleship opens for The Gravy Boys
Saturday, January 13
followed by concert series-favorites, The Barefoot Movement,
Saturday, February 17
. Concerts are at
8 p.m.
with gourmet desserts and coffee/tea at intermission. Community Church Concerts is a fund-raising endeavor for Community Church and is all volunteer-run. For more information and single/SEASON tickets, go to
www.communitychurchconcerts.org
. Tickets also sold between services on the two Sundays before concerts. Go to Facebook (Community Church Concerts) to hear our artists in action! Questions?
Email Terry Baker
.
ECO'S ENVIRONMENTAL CORNER
First Sunday Recyclables
November 5:
Cell phones/accessories
,

batteries

(AAA - D, button, rechargeable),

natural and synthetic corks, tiny bits of metal

(paper clips, nails, screws, etc.).
ECO thanks those church members who attended the
"Building on Our Legacy" discussion
on October 15 and presented good ideas about green features for our building project. A thank you also to Brad Kosiba for leading the discussion.
North Carolina Clean Path 2025: Achieving an Economical Clean Energy Future
is a groundbreaking report prepared for NC WARN by engineer Bill Powers. It shows
how ramping up local solar power and battery storage can replace North Carolina's coal and natural gas quickly while saving billions of dollars, reducing pollution, and creating jobs. There will be a presentation and discussion with Bill Powers at 7:00 p.m. on Friday, November 3 at the Friday Center, 100 Friday Center Drive, Chapel Hill.
How would you like to be a part of a committed group of volunteers whose decisions significantly impact over twenty worthwhile organizations and projects both locally and in the wider world? The SHARE THE PLATE (STP) Steering Committee is looking for several new folks to join the ranks!! We meet twice a year to review applications for STP funding and select appropriate applicants, scheduling them for an STP

Sunday

. We also provide individual guidance for project coordinators and continue to refine our policies and guidelines for STP approval. Interested? Contact Jill Baker
or Jane Provan.
The Holiday Meals STP collection on November 12 is an opportunity for our congregation to insure that more families in our community enjoy a nutritious Thanksgiving meal.
Holidays can be challenging to those who live on limited incomes. Thankfully, IFC
has partnered with community groups to provide a festive meal on Thanksgiving and Christmas (Hanukkah or Kwanzaa) for many of the Food Pantry clients. A gift of $25 helps IFC offer a family of four a nourishing meal that includes a turkey or ham, mashed potatoes, stuffing, vegetables, fresh produce, bread and dessert. This year, IFC will provide holiday dinners to at least 700 families.
Last year our donations supported dinners for 97 families! As you celebrate this holiday season, you will know that many of our neighbors are enjoying a holiday meal because of your generosity.
STP - NOVEMBER 19
HOLIDAY GIFTS FOR FOSTER CHILDREN
The
Share
the
Plate
recipient for

November 19

is "Holiday Gifts for
Foster
Children
." The church has sponsored this collection to purchase gifts for local children for over 15 years.
Funds go to the Orange and Chatham County Departments of Social Services. Our donations make it possible for new toys and clothing to be given to
foster
children
in our area during
the
holiday season. This offering is sponsored by the Children and Youth Ministry Teams.
Thank you, Community Church, for your continued support of El Centro Hispano and the Center for Employment & Leadership. Your generous donation of $1,224 will help to make possible the services and support they are able to provide to the Latino community.
On

Saturday, Nov 18

, at

10:30

, UU Readers will be discussing The Nordic Theory of Everything: In Search of a Better Life, by Anu Partanen. Partanen compares the stress of everyday life in America to the greater freedom and equality she experienced growing up in Finland. Jeanne Zang will be leading our discussion. Join us in the Kirby Room to share your insights. Drop-Ins are welcome.
Selections of next year's books will take place at the end of the meeting.
During October, the Community Clickers
delivered a shawl and our first lap blanket to Charles House and seven shawls to UNC Hospice in Pittsboro, bringing our 2017 total to 20 shawls. The shawls have been so "warmly" received that we have been asked to make 30 in 2018! We
need help! Come join us as we "use needles and yarn to create comfort and warmth for our community." We have also mad
e an afghan for the
2017 Service Auction in UNC colors. Our projects are made with 7" x 9" knitted and crocheted blocks of washable acrylic, #4 worsted weight yarn. Join us on Wednesday November
1st from 2-4 pm in the
Commons Area and on Monday November 20th from 7-9 pm in the Straley Room. Can't knit or crochet? Come learn or help sew! Donate finished blocks at our table on November 19th. Contact
clickers@c3huu.org
for more information.