Women From All
Over The World


WMF® returns to Singapore in 2020! Discount
if you register
before Dec. 15!

We Have BIG NEWS!

Advanced Women
Moving Forward®
Discounts To
Register by 11/15/19
-----------------------------

2019 Workshops
Advanced
Moving Forward®
December 5-6
Westlake Village,
CA
$3250
only 3 spaces left
2020 Workshops

Women Moving Forward®
Westlake Village, CA
$4750

Women Moving Forward®
March 4-6
Singapore
$6750
$5995 if you register by Dec. 15

Women's Leadership Retreat®
May 19-21, 2020

Women Moving Forward®
June 10-12, 2020
$4750

Westlake Village,
CA.

Advanced Women Moving Forward®
July 16-17
$3250
Westlake Village,
CA.


To bring WMF® or Advanced WMF®
to your company contact us
Spouses and Partners of Course Graduates can attend the Courses for half price
(this offer does not include the Advanced Men's Course or WLR)
To register for any course, retreat, or conference, contact our office. We accept MasterCard, Visa & American Express
There is a $500 discount when two or more people attend the same $3,750+ workshop from the same company and location.
You must register together and attend together
All prices are subject to change. No refunds are given
svvconsult@svanvleetconsult.com

Special Women Moving Forward®
Graduate Programs


Observing WMF®

All graduates are able to observe any WMF® public workshop

Availability is based on space
cost: $250 total ($450 US in Another country)


To Observe

contact Susan to reserve space.

Reviewing WMF®



A

ny graduate can attend a WMF® public workshop and be a full participant in the workshop


You will need to fully participate and be present for the entire workshop.

cost: 50% of the workshop cost
(currently $1875 in the US)

Reviewer spaces are based on availability.

Contact us for more information.



2019 Women's Leadership Retreat

®

April 30- May 2, 2019

Ojai, California

$4950

April 29 Make-up day




Advanced Men's




Course©




Oct. 23-25
Ojai, CA.

For those of you who want to bring this very special workshop to the men in your company contact us to schedule one.

This is the Men's version of WMF®

Men all over the world have taken this workshop and have been surprised by the results.

The cost:

$40,000 for up to 14 men

We strongly recommend
this workshop be done in locations and
companies where WMF® has been held.

If you only continue to train women but do not also re-train men you just make women more frustrated.




Our New Women Moving Forward® Grads

Please welcome Irem, Sinem, Aurelia, Ahoo, Lisa, Jamila, Benedicte and Dilay to our WMF® group.


Graduate Lunch in Geneva. Megan & I had a wonderful time catching up with Louise, Tatiana, Meltem, Lynn, Nathalie, Anke, Chris, Galina & Gill.
Women Moving Forward® Is Back In Singapore!
March 4-6, 2020
Ritz Carlton, Singapore
$6750


$5995 if you Register by Dec. 15!!!!!!


For the third time we will be holding a Women Moving Forward®in Singapore.
It is open to ALL companies. There are only 10 spaces available.
To register click here
Scroll to Singapore WMF® and fill out the form. Then click on send.
I look forward to being back in Asia and to the possibility of seeing our graduates there!


WE HAVE A BIG PERSONAL
ANNOUNCEMENT


Megan & Charlie Van Vleet are Pregnant!
Our first grandchild is due to enter this
world on April 22!

We are beyond excited for Charlie & Megan and of course, for us!

Lorrie Tietze's daughter Meghan is also
pregnant and due in early January so
2 new babies added to the V Squared and SVVCI® world!
Order your copies of the Women Moving Forward® books here:
Click here for Amazon
Click here for Amazon UK




PURCHASE 2 BOOKS GET $500 discount on our Women Moving Forward® Workshops!!!!
Also Available at Barnes & Noble
BUY 2 BOOKS AND GET $500 DISCOUNT ON ANY

WOMEN MOVING FORWARD WORKSHOP®

simply show us your sales receipt to receive discount!!

Women From All Over The World
WHEN I WAS A LITTLE GIRL IN TRENTON, NJ
MY MOM BOUGHT A SET OF ENCYCLOPEDIAS
FROM A "DOOR TO DOOR SALESMAN."

IN THOSE DAYS SALES PEOPLE CAME TO YOUR DOOR IN SUBURBIA TO SELL THINGS. WE HAD
THE MILK TRUCK AND THE PRODUCE TRUCK SO MY MOM DIDN'T HAVE TO GO TO THE STORE
EVERY DAY FOR GROCERIES.

THE ENCYCLOPEDIA WAS OK BUT WHAT I REALLY LOVED, THAT HE GAVE US FOR FREE,
WAS A SET OF "LANDS & PEOPLES" BOOKS THAT COVERED ALL COUNTRIES AND CULTURES
KNOWN TO THE WORLD AT THAT TIME.

I READ THEM COVER TO COVER AND IT WAS IN THOSE BOOKS I STARTED MY LIFE LONG LOVE
OF STUDYING OTHER CULTURES.
IT NEVER OCCURRED TO ME I WOULD NOT ONLY VISIT MANY OF THOSE CULTURES, I WOULD ALSO ASSIST MANY WOMEN FROM MANY OF THOSE CULTURES TO HAVE A MORE REWARDING LIFE!

THIS STARTED OVER 45 YEARS AGO IN SWEDEN, MEXICO AND CANADA TO LAST MONTH IN SWITZERLAND WITH WOMEN FROM IRELAND, FRANCE, SWITZERLAND, TURKEY AND
MOROCCO. IN BETWEEN HAVE BEEN WOMEN FROM CHINA, SINGAPORE, INDIA, MALAYSIA,
THAILAND, JAPAN, PHILLIPINES AND KOREA.

ADD TO THAT THE WOMEN OF CENTRAL AND SOUTH AMERICA FROM VENEZUELA, PANAMA,CHILE,BRAZIL,ARGENTINA, PERU,COSTA RICA, ECUADOR, COLUMBIA & BOLIVIA.

LASTLY THE WOMEN OF ENGLAND, RUSSIA,
GERMANY,SPAIN, PORTUGAL, SCOTLAND, UKRAINE.

TALK ABOUT FULL CIRCLE! SO MANY WOMEN FROM SO MANY CULTURES HAVE PARTICIPATED
IN WOMEN MOVING FORWARD®

I COULD NEVER HAVE KNOWN AT 8, AS I READ THOSE 10 VOLUMES, THAT I WOULD HAVE A
CLOSE RELATIONSHIP WITH WOMEN FROM
MANY OF THOSE CULTURES.

IT IS PROBABLY THE MOST INCREDIBLE PART OF MY LIFE TO HAVE READ THOSE BOOKS AND THEN TO HAVE LIVED WITH YOU ALL VISITING YOUR WONDERFUL CULTURES THROUGH YOU.

IT HAS BEEN A PRIVILEGE TO DO THAT WITH YOU.

I LOOK FORWARD TO THE NEXT PART OF MY LIFE WITH GREAT EXCITEMENT THAT I WILL BE VISITING EVEN MORE CULTURES THROUGH
THE WOMEN WHO WILL ATTEND OUR COURSES
IN THE FUTURE!

SUSAN

WE RETURN TO SINGAPORE TO HOLD WMF®
THERE MARCH 4-6. IF YOU REGISTER BEFORE


DEC. 15 COST IS $5995 NOT $6750!






ADVANCED WOMEN MOVING FORWARD®

2019/20

Living a Life On Purpose!

If you register by Nov. 15 $300 discount per
person!

December 5-6, 2019 Westlake Village, CA
$3250

July 16-17, 2020 Westlake Village, CA
$3250

Register by 11/15/19 and get a $300 discount!


Forward
®
or Advanced Women Moving Forward® To Your Area
To have us schedule a Women Moving Forward®

Public Workshop or an Advanced Women Moving Forward®
in your area you will need to register 10+ women
Prices differ by country and US state.

We will then fill the rest of the spaces with women from
other companies and areas unless you purchase all 12
spaces for your company.

For more information contact Susan
Women Moving Forward®
For Your Company or
Organization
To hav
e a Women Moving Forward®
workshop that
is just for your Organization the fee is $45,000+ USD
any where in the world for up to 12 women

For more information contact us at
svvconsult@svanvleetconsult.com
Women Moving
Forward® Website!!!

www.womenmovingforward.com
Visit it for all the updates & news about
Women Moving Forward® and
the Women's Leadership Retreat©. Refer your friends to it.
When you google us we are in the first 5 listed as:
Original Women Moving Forward®.
All of the back issues of the WMF Newsletters are also there.
Twitter
Follow Susan on Twitter
Google Twitter.com and make a request to follow
Susan Van Vleet
on twitter
Linked In
Become a business link to us on Linked In
Request a "link" to Susan Van Vleet
Facebook
Become a friend on Facebook
Request becoming a "Friend" to Susan
Graduate Lunches & Dinners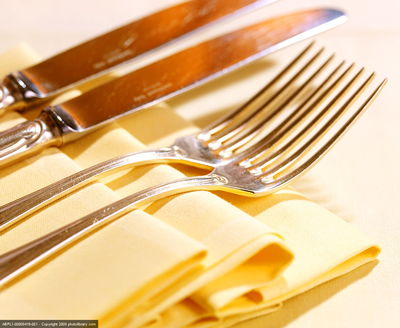 Any Graduate of Women Moving Forward from
any
company can attend.

Monday March 2, 2020
12 Noon
Ritz Carton
Singapore

RSVP by February 24

About Susan Van Vleet
Consultants, Inc.
Susan Van Vleet Consultants, Inc.®
An International Consulting Company
31416 Agoura Rd. Suite 255
Westlake Village, CA 91361
phone: 303.660.5206
E-mail:
svvconsult@svanvleetconsult.com