Hello and thank you for taking the time to read our newsletter!
Thank you for joining us! We would love to hear from you. Please shoot us an email if you have any comments, suggestions or pictures of our products placed in your home.
Sylvan Brandt News
Hello All!
Recap of Our Grand Opening and First Annual Chicken BBQ
Thank you to everyone that came out and supported our Grand Opening and our first annual Chicken BBQ! You guys made it a smashing success!


Black Friday Sale!


Come shop in our antiques loft on Friday, November 27th and Saturday, November 28th for up to 25% off! How much you save is up to you. Pick a ticket, open it up, and see how much you saved!
Days Closed in November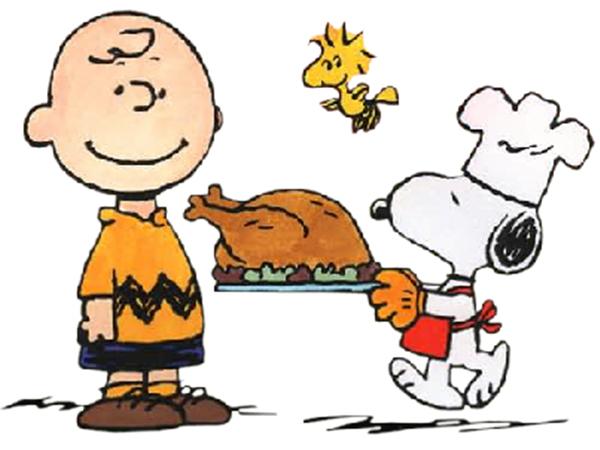 We will be closed Thursday, November 26th in observance of Thanksgiving. We are sorry for any inconvenience that this may cause you. We will resume regular business hours on Friday, November 27th.
Christmas Tree Sale!


Starting Black Friday - Friday, November 27th, we will be selling Christmas trees to benefit JRMF. JRMF is a non-profit that raises money to help send children to church camp. All the trees are freshly cut and come with the hole drilled into the stump. We offer a variety of different types of trees, as well as tree stands.
Feel free to call us with any questions you may have!




In addition to Christmas trees, we also sell Christmas yard decorations. These sales also go towards JRMF. Your yard wants to celebrate Jesus' birth too!


On Sale This Month!

Rustic Antique End Table



This end table is made out of our Weatherboard flooring - also known as barn siding. This table is currently not finished, but could easily be finished if you prefer. Mention this ad for this month only and get this table for only $80!

Call us today to learn more!
717-626-4520
Featured Antique
Interior Upholstered Chest

This antique chest is in mint condition. It was probably built around the 1920's and I am sure it has some stories it could tell!


Stop by to see or buy this, as well as other antiques!
What Is It?!

In this section, we feature unique antiques that we have discovered. Test your knowledge and see if you know what they are. Send us an e-mail to see if you are correct!
Out Of The Past

80 Years Ago
October 31, 1935
Sunday Movies on the Ballot
Vote on the question of whether or not our town will permit Sunday movies occupies the spotlight locally in the general election to be held Tuesday. Close to a thousand voters are expected to go to the pools. Ministers of town have been opposing the issue from the pulpits and through the press, and in another column the theatre operator states his stand. Pre-election opinion is that the issue will be defeated by a two-to-one vote.
90 Years Ago
October 29, 1
925
Died From Indigestion
Issac Graybill was discovered dead about nine o' clock on Saturday evening at Burkholder's restaurant. He was found on the floor of the bathroom with the hot water spigot running. He had been complaining for some months of indigestion. For eight years he worked on his father's farm, and he served 17 months overseas in the World War. Since that time he was an automobile salesman for Frank Burkholder. His death was a shock to many friends who knew him.


110 Years Ago
November 3, 1905

Hallowe'en Highs and Lows
Hallowe'en was again celebrated in various ways, but of all ways the most despicable was the throwing of flour and cornstarch on any and everybody who chanced along. Isn't it soon time for the town council to do something to curb the unlawful pranks of some young folks. It is all right to celebrate Hallowe'en decently but it's all wrong when maliciousness has full bent.
Linden Hall's Hallowe'en celebration was ideal. Pumpkins, cut-outs of course, were the most amusing feature. Miss Mary Huebener's was decided by ballot to be the prettiest. The girls reported loads of fun.


130 Years Ago
October 30, 1885
John Wilkes Booth Lives in Egypt
The old, old story that John Wilkes Booth, the assassin of Abraham Lincoln, is still alive is revived by a story told my a resident of Birmingham, Alabama, who has now in press a book on the life of the arch-assassin. This biographer produced a letter bearing an Egyptian postmark, from Booth. He goes on to say that on the night of the shooting Booth had hired an Irishman to impersonate him for $1,000. The man has a horse outside waiting, and when Booth left the opera house he mounted the animal and was taken across a creek. There the two men changed clothes, and Booth, disguised as an Irishman, returned to Washington. The fugitive is said to have spent some time in Kansas, Tennessee and Louisiana. From there he went to Japan and made himself known to the American legation, which fact can be substantiated by General Richard Hubbard, minister there.
Booth is now in the service of the Khedive of Egypt and owns over 100 camels. In the book he will produce a remarkable letter from Andrew Johnson, showing that Booth did make his escape. He also shows letters giving the adventures of Booth since he left the United States.
* All stories are taken word for word out of the Lititz Record Express. They are credited with all research.
We are almost completely owned and operated by family, and here at Sylvan Brandt we believe in that - family and home. We believe in preserving our past - that our past is what shapes our future. We believe that everyone deserves respect and love, and that collaboration will get us far. We want to help you preserve our strong American history and make your home one-of-a-kind. We promise to treat you like family and want to work together with you to make your home a history-rich sanctuary.
Sincerely,


The Sylvan Brandt Crew
717.626.4520
Sylvan Brandt LLC
www.sylvanbrandt.com
Where Did We Ship To Last Month?!
Lititz, PA
Landenberg, PA
Marietta, PA
West Chester, PA
Hershey, PA
Collegeville, PA
Soquel, CA
Angola, IN
Lebanon, PA
Kennett Square, PA
New Holland, PA
Blue Bell, PA
Branchburg, NJ
Syracuse, NY
Henderson, NV
Berwyn, PA
Montauk, NY
Lancaster, PA
Summit, NJ
Mountville, PA