President/CEO
John Fowler
Even with nearly 200 members of staff, I still try to get to know a little bit about everyone who works at PSHH. And something I often poignantly discover, is how many have personally known housing insecurity at some time in their lives.
Whether that period of homelessness was because of a lost job, a broken relationship or an unhealthy dependency, something else I discover, is that although the experience might have left a scar, it also left behind an invaluable empathy.
We often utter, "but for the grace of God" when we hear of another's distress,
but for those who understand what it's like to live in a car, who know the embarrassment of being unable to shower and who recognize the toll taken on a family in long term transition, perhaps grace gets differently dispensed?
This Thanksgiving I am grateful for each and every one of my staff who have known the hardship, the indignity and the crush of homelessness. I am grateful for the compassion and affinity they bring to work each day, grateful for their wisdom and insight and grateful for their service to those who are still finding their way home.
John Fowler, CPA
President/CEO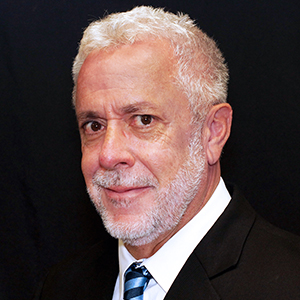 The former Executive Director/CEO of the Housing Authority of the City of Santa Barbara (HACSB), has been appointed to PSHH's
board of directors.

"We are excited for the professional insight and wealth of knowledge Rob brings to our organization," PSHH President/CEO John Fowler said.
Read more
Planning for How to House California
PSHH President/CEO John Fowler participated in invigorating discussions and brainstorming sessions with leaders and other nonprofit members of the affordable housing industry at this year's CCRH Rural Housing Summit held in Asilomar. John met with many important decision makers including Director of CA Department of Housing and Community Development

Ben Metcalf

pictured to the left.
Celebrating Villa la Esperanza in Old Town Goleta
PSHH is excited to announce the completion of the major rehabilitation of Villa la Esperanza, affordable rental housing in Old Town Goleta. PSHH invites development and funding partners plus the community to join us at a celebration on December 11. Read more
$1.06 Million to Aid Homeless Veterans
PSHH was recently chosen to receive an award of over $1.06 million from the $72.9 million State of California's Veterans Housing & Homelessness Prevention Program. The awarding of this extremely competitive funding is a first for PSHH and it will help provide safe and stable homes for veterans in San Luis Obispo County at the new Templeton Place II development. Read More
Rolling Hills II in Templeton to Open Soon
PSHH will celebrate the completion of Rolling Hills II, affordable rental housing for San Luis Obispo County, on December 19. PSHH invites funding and development partners plus members of the community to join the celebration. Read more
We've Made Platinum Again!
PSHH has earned a Platinum Seal of Transparency... again! The rating is from GuideStar, an online database of nonprofits throughout the nation that provides essential data for funders and donors. To earn a Platinum Seal, an organization must provide certain data and information from staff and board of director list to financials and strategic plans spanning at least three years. See PSHH's statistics
Give to PSHH While You Shop!
Before you click "Buy Now" on your next Amazon purchase, make sure it does a little extra by selecting "Peoples' Self-Help Housing Corporation" as your benefactor in AmazonSmile. Through this year-round program, 0.5% of the
price of your eligible purchases benefit PSHH at no cost to you or PSHH! Use your Amazon.com log-in information at smile.amazon.com and shop away! It's as simply as that!
We currently have openings in our resident services, education, housing development, maintenance and property management. V
isit
www.pshhc.org
for more details on these exciting opportunities.
Property Management




Home Ownership

Juniper Street Apartments

Celebrating 18 years

Conveniently located near shopping and the beach, this 14-unit Arroyo Grande property offers a community room and recreational facilities.




Spring Meadows

Celebrating 19 years

This 71-home neighborhood in
Paso Robles was the last large
subdivision that PSHH developed
with over 50 homes.

Fast Facts: Seniors Get Connected
Senior citizens graduate from PSHH

's Google Chromebook 101, earning a certificate and their very own laptop. The new, free program was offered to low-income seniors living at PSHH Morro Bay properties.

Read more

Helping develop affordable housing in high demand in Central California




Housing needs discussed at community event
In celebration of Housing America Month, more than a dozen local organizations on Saturday set up shop in De la Guerra Plaza for the first-ever Housing Santa Barbara Day. Read more