Personal Trainer

Angela Blackwood
Personal Trainer
Personal Trainer, Group Fitness & Yoga Instructor

Michael Riordan
Personal Trainer &
Group Fitness Instructor
Dominick Ponzio
Personal Trainer

Introducing:
Superfoods 101 Nutrition & Cooking Class
In this hands-on, fun, informative and interactive class, you'll spend the day receiving
highly personalized
instruction from five cooking instructors working in small groups.
Together,

we will cook and enjoy simple recipes
featuring a variety of superfoods. A

delicious group meal
will take place at the end of class.

Email Lisa for more information


Saturday, January 15th
11:30am - 5:30pm
@
The Institute for Culinary Education
50 West 23rd Street
New York, NY 10011
Cost:
$ 250.00
Reserve your seat today(only 20 available)!
PersonalTrainersNYC.net
is here with lots of great information to help you find a trainer, instructor, nutritionist, or massage therapist and then get the most out of your sessions. Read articles from your friendly Neighborhood Trainers


Greetings!
Holiday cheer and holiday meals are upon us. Enjoy, but don't overindulge. Let NeighborhoodTrainer tips help keep you in check this holiday season. Read on!

Enjoy!
Scott Cooper Personal Trainer & Group Fitness Instructor
Don't Forget... Warm-up & Stretch
Joshua Margolis, Personal Trainer & Nutritionist
Self -Image & Habits go Hand in Hand
Break out of those bad habits, and use fitness to take you there.
Your self-image and habits go hand and hand, change one and you automatically change the other. Fitness can precipitate that change by allowing you to look and feel better all while projecting that image unto yourself.


Release Tension in Your Spine With This Simple Twist

Beth Tascione, Yoga Instructor & owner of Yoga Bliss
1) Sit up nice and tall at the edge of your chair and place both feet flat on the ground. Anchor your sitting bones into your chair and reach the crown of your head up to the sky.

2) Take a long, deep breath in and let your belly expand and breathe out completely letting your belly release toward your spine. Inhale again and lengthen your spine.

3) As you exhale twist to the right - place your left hand on the outside of your right thigh and your right hand either on the back of your chairseat or on the chairback. With each inhale lengthen your spine upward; with each exhale, draw your belly toward your spine and twist a little deeper. Don't feel like you have to keep your pelvis frozen in place; rather invite the twist to start at the base of your spine and rise up through the top of your head. With an inhale come back to center, remain for one breathing cycle and then take the twist to the other side.
Click here to see more about Beth Tascione or ask her a question
Why Drinking Water is So Important

Most of us are aware of the importance of drinking enough water. Getting our daily dose of water helps our organs perform their functions, keeps our skin clear and hydrated, and allows physical action in our bodies to flow smoothly. Even with this knowledge, it can still be challenging to drink all the water our bodies deserve daily. In the summer, when we tend to play hard, sweat and spend prolonged time in the sun, drinking plenty of water is critical. Those who are not drinking enough may experience poor digestion, sluggish thinking, skin breakouts, headaches, bad breath and general fatigue.
To start your day right...read more

Contact Lisa Neilsen

Got A Question?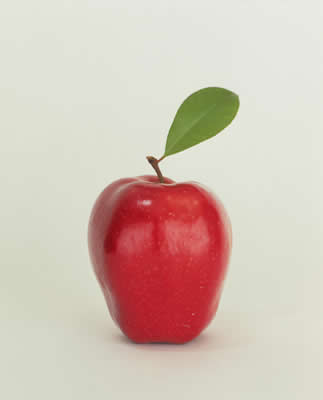 Email us
your question and
we'll have a fitness professional
answer it.