November 2019 | vol. ii, #11
_________________________________________________________________

_________________________________________________________________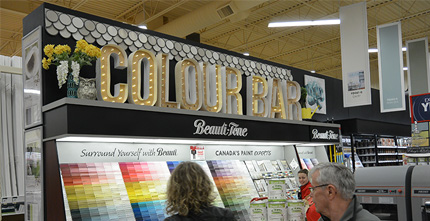 OFFERING MADE IN CANADA PRODUCTS PAYS DIVIDENDS
For every dollar spent at a local home improvement store, seven times that amount stays in the community. That's according to a study by the North American Retail Hardware Association (NHRA). And beyond that, with the costs of import fees and shipping timelines, home-grown products are more accessible and attractive than ever before.
For buyers at some of Canada's top retailers, a product's origin is an important consideration. In fact, for Home Hardware Stores Ltd., it's been a part of the company's overall strategy since it was founded. With a number of private label and proprietary brands that are Canadian-owned and -made, including its Beauti-Tone paint line and CIL fertilizer, the company proudly promotes its homegrown products.
"For Home Hardware, our Canadian identity is imprinted into virtually every practice," says Joel Marks, vice-president, merchandise hardlines for Home Hardware. "When customers have access to high quality, competitively priced, Canadian-made products, it is a win-win situation."
At BMR Group, Charles Grégoire-Béliveau, director of purchasing (hardware and retail), says about 75 percent of the company's vendors employ Canadians, meaning their products are either manufactured in Canada or they have head offices or service centres here.
"The vendors we work with, at the end of the day, many of their employees are our customers," says Grégoire-Béliveau. "Our stores are deeply rooted in their regions, so it makes sense for us to support local vendors, when we can."
Marks says that by working with Canadian companies to supply Canadian-made products, Home Hardware is better able to monitor quality and can cut costs on freight not shipped from overseas—resulting in better value and offerings for its customers.
_________________________________________________________________
_________________________________________________________________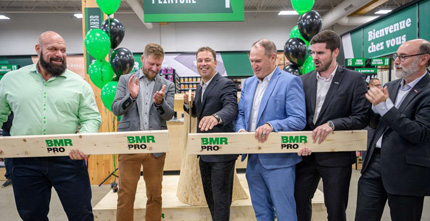 ONTARIO BMR DEALER MARKS FIRST FOR BANNER

BMR Group has opened its first store in Ontario under the BMR Pro banner, Griffith Building Supply in the Greater Madawaska township. Owners John Lacourse and Derek McGrimmon unveiled the new look of the store, which adds 2,000 square feet for an expanded line of materials.
"We are very happy, and especially very proud, to open the first BMR Pro store in Ontario," said Pierre Nolet, BMR's VP of business development, calling the new dealer "an important ally in Ontario."
BMR Pro is one of a series of designations created to suit the various formats of its members. They include Pro for contractors and Express for convenience hardware stores. While the format varies according to each dealer and their local market, the BMR Pro concept typically involves around 8,000 square feet of floor space with an industrial look and a space tailored to pros that offers bulk discounts, digital terminals with access to BMR's catalogue, online ordering with in-store pick-up and a lumberyard with outdoor tills.
Other traditional services include on-site delivery, project estimates, cutting, truck fleets, phone-in orders and charge accounts.
_________________________________________________________________
_________________________________________________________________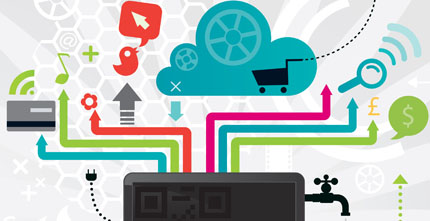 A SIMPLE GUIDE TO BUILDING YOUR DIGITAL PRESENCE: PART TWO
If you read our column in the last issue, featuring advice from marketing expert Lyndon Madden, you've likely taken the time to think of what information needs to be on your website. But what's next? You can now add in the other facets of how you interact with your customers.
"Social media is a hot-button issue that has everyone thinking they need to be part of the party. My advice would be to consider social media just that—a party," says Madden. "At a party, what kind of things do you think others would want to hear from you? Would they want to hear about how your 'XX' brand of paints is used to create a great ambience during the light of the setting sun in August, or would they rather you gave them the hard sell on your latest product?"
Social media is for engagement. "I wouldn't recommend taking it as far as talking about the company picnic, but do engage in inspiring content that draws people in," he adds. When a customer decides they want to learn more, they'll go to on your website. In the digital world, that whole transaction transitioned from social media to a website, to a possible purchase in less than 10 minutes. Success!
(This is the second part in this series, you can find the first in our October issue of the newsletter.)
________________________________________________________________