November 2020 | vol. iii, #11
_________________________________________________________________
_________________________________________________________________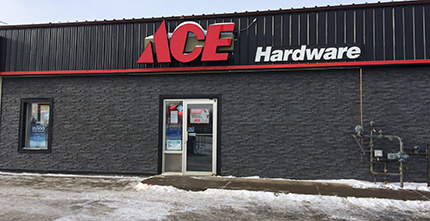 ACE CANADA AND SEXTON FORM STRATEGIC ALLIANCE
Ace Canada, a division of Peavey Industries LP, has established a formal business arrangement with Winnipeg-based buying group Sexton Group Ltd. Under the joint supply agreement, Ace dealers, who now get their hardware supplied through Peavey, will have access to the LBM offerings of Sexton's programs. Sexton members will likewise have access to the hardware products and programs of Ace Canada.

The agreement provides the opportunity for all Ace dealers and Sexton Group members to benefit from expanded and improved product selection, distribution and other services.

"When we purchased the Ace Canada licence from Ace International in March of this year, and at the same time acquired existing dealer agreements from RONA, we knew a long-term plan was needed for LBM support and supply to our dealers going forward," said Doug Anderson, president and CEO of Peavey Industries.

Noting that the stores represented by both companies are strongly rooted in the communities they serve, Anderson said the "new strategic alliance reinforces both of our companies' growth objectives while providing us with the opportunity to bring our strengths together as parallel supports for our LBM dealers."

And the deal is designed to help Sexton dealers with the front end of their businesses. "Current Sexton Group members will also have a guided opportunity to become Ace dealers if they wish, and we welcome that too!" Anderson added.

The joint supply agreement has been signed, with the collaborative terms taking effect January 1 for all Canadian regions, except Quebec, which will be included by the third quarter of next year.
_________________________________________________________________
_________________________________________________________________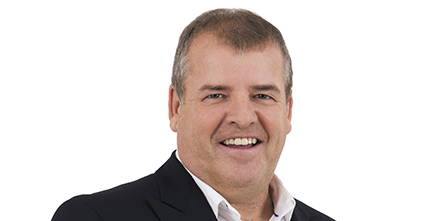 NEW CANAC PRESIDENT STAYS COMMITTED TO LOW PRICES
A privately held chain of building centres is on a path of tremendous growth, bearing witness to the appeal of aggressive marketing backed by low prices.

Canac is a Quebec chain with 31 stores, owned by Laberge Group. Last summer, CEO Jean Laberge retired, while maintaining the chairman role at Laberge Group. Guy Bedard had previously retired as general manager at Canac five years ago. Jean's cousin Pierre Laberge moved from the VP role to take over Canac , filling the roles of president and general manager.

The family oversees a chain of retail home improvement stores that is one of the largest independents chains in this sector in the country, with retail sales of $875 million. Pierre Laberge says the company has managed to double its sales over the past five years and is on track to exceed $1 billion in sales in 2020.

Laberge attributes much of the company's success to its people. "We have great people in the stores. We have a great team and a fair price—and people like that," he says. "It's not that complicated."

The company has gained notoriety for its adherence to low prices. "We try to buy the best quality at the best price."
_________________________________________________________________
_________________________________________________________________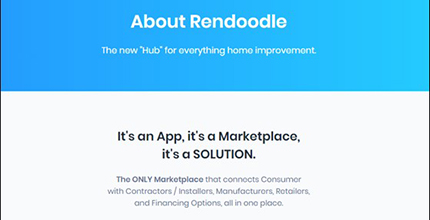 CASTLE PARTNERS TO CONNECT PROS WITH HOMEOWNERS
Castle Building Centres Group Ltd. has forged an exclusive partnership with an online platform for homeowners to source renovations and repairs. Rendoodle is a virtual marketplace that connects retailers and industry experts with consumers to help them plan and execute their home improvement projects.

The platform provides consumers with tools to turn their home renovation concepts, or "doodles," into reality by connecting them to contractors and to products through a local Castle location. "We see Rendoodle as a way to really level the playing field with the big box retailers and create a stronger competitive advantage," says Lucas Jenkins, co-founder and president of the online company.

Together with Rendoodle, Castle intends to build a sustainable online community of Castle retailers, leading manufacturers and reputable certified contractors. The marketplace offers member benefits such as access to project leads, increased sales potential and access to a certified installer listing.

"Our deal with Castle as a whole will allow for all of their retail locations across Canada to be a part of the program," Jenkins continues. "The onboarding process is one that is simple and efficient."
________________________________________________________________