Palm Beach County Medical Society
Future of Medicine Summit V
Jeff Cohen will be a featured panelist at this event on Friday, Oct. 28th from 3:15pm-5:00pm.
Monday Oct. 31st
_________________________________
We Want to Hear From You!
We are grateful for the trust you place in us and are committed to continually evaluating our services and effectiveness. To that end, we would appreciate you taking a couple minutes to complete a brief survey.
CLICK HERE TO TAKE OUR SURVEY
FHLF Article Archives
Jeff Cohen
Jeff Cohen & Albert Meyer
Linda Keen
Clinical Research Organizations (CROs) and Referring Physicians
Albert Meyer
Get Connected
Satellite Office Locations
Healthcare Attorney
On Call
Exclusive service for Members Only
The program allows members of participating organizations to call a hotline and speak with qualified healthcare legal counsel after hours on issues such as: integration strategies, regulatory compliance, ACO formation subpoenas, electronic medical records, HIPAA, HITECH Act and more.
Contact Us for more information and details or to find out how your medical society or local organization can participate.
apiccolo@floridahealthcarelawfirm.com
Areas of Service:
ACO Formation
Antitrust Compliance
Asset Protection
Business Litigation
Compliance Plans (e.g. federal and state compliance for all healthcare matters)
Corporate Law (e.g. sale and purchase transactions, entity formations, super groups)
Employment Law
Estates and Trusts
Healthcare Law (e.g. Stark, Fraud and Abuse, physician and hospital laws)
Healthcare Regulatory Matters (e.g. AHCA, Department of Health and Department of Insurance matters, counsel re DOJ and OIG matters)
Marital and Family Law
Medical Malpractice Defenseultidisciplinary Practices
OIG Investigations
Pain Clinic Regulation
Partnership & Shareholder Disputes
Professional Licensing Board
Matters (e.g. Board of Medicine)
Real Estate Transactions
Regulatory Enforcement Actions & Audits
White Collar Crimes
Welcome!
Dear Friends,
October should be yet another exciting month, as the final ACO regs are expected "any day." Just think, we'll be able to dress up on Halloween as our favorite ACO regulation. Very scary! Keep your heads up and keep looking for the opportunities to grow, improve your bottom line, market and integrate.
Jeff Cohen
"The Government is No Friend to Investigated Physicians"
Healthcare reform aside, physicians are increasingly buried under the weight of nonstop regulatory scrutiny and compliance requirements. Even the most compliant physician will find, however, that the government is no gentleman when it comes to efforts to ferret out wrongdoing.
Physicians are most commonly confronted with the regulatory process by a phone call from an investigator or perhaps a written request for information. Board of Medicine issues usually begin with the so called "45 day letter," which invites a physician suspected of wrongdoing to submit a written response to an allegation of wrongdoing. EMTALA violations are reported to the Department of Health and the Office of Inspector General, both of which will initiate contact with the physician in writing.
Though physicians may think a simple explanation will convince an investigator or attorney to back off, that is seldom the case. Physicians wrongly think that the point of such investigations is to determine the truth. They must instead accept that, once investigators and prosecuting lawyers have contacted them, there is already a belief that wrong doing has occurred. Physicians would do well to understand that the job of the investigator and prosecutor involves just two things: (1) Seeing if the physician's response is so convincing as to cause them to reevaluate their suspicion (it seldom is); and (2) to see if they think they have enough to justify a prosecution. The investigator and prosecutor have a job, to find wrongdoing and to punish it! They are not philosophers or social workers. They are not counselors to have a really nice conversation with. They are not to be trusted because their job is at odds with physicians who are the targets (or even witnesses) of their investigations. If physicians can remember one thing, it is that they need the support of lawyers and others who know their way over this unfriendly terrain.
Legal Tip of the Month:
When You Stretch the Truth, Beware the Snapback
You've seen the ads on TV promising guaranteed weight loss, a full head of hair, to look and feel 20 years younger, and to be pain free. As competition among nearly all types of medical providers increases, many physicians and clinics are adopting aggressive marketing and sales strategies to attract prospective patients. These advertising campaigns, which were once reserved for services such as hair transplants or curing erectile dysfunction, are now making headway into other clinical disciplines. Practitioners should be wary that making false and misleading representations can lead to significant liability, sometimes well above and beyond that of a malpractice suit.
Just about all states, including Florida prohibit physicians and other practitioners of the healing arts from using any medium of communication in an untruthful, misleading or deceptive manner. Practitioners can face sanctions from their respective governing boards for committing any of these acts.
In addition to the potential impact on a practitioner's license, engaging in false, deceptive or misleading advertising can lead to civil monetary penalties on both the state and federal level. On the federal level, the Federal Trade Commission has the power to sue physicians who engage in false and deceptive advertising and impose substantial fines. Many state consumer protection laws, including Florida, allow for the attorney general to seek fines and injunctive relief against physicians.
"Medical Staffs and Conflicts of Interest"
By: Jeff Cohen

Medical staffs are increasingly frustrated with the financial relationships their medical executive committee (MEC) members have with the hospitals where they work. These financial relationships can be the cause of troubling conflicts of interest (COI). Medical staffs need to be proactive about the issue.
A hospital based physician's livelihood (and the economic welfare of his/her family) depends in part on having a good relationship with the administration of the hospital where he or she works. It is easy, therefore, to see how the physician would be hard pressed to go against the hospital on controversial matters. The same goes for a full time employed physician of a hospital and even a medical director who may derive significant compensation from his or her relationship with the hospital.
Looked at another way, what about a physician who staffs a hospital based department at hospital #1 who wants to get on staff of competing hospital #2? What about the physician who is employed by hospital #1 becoming a member of hospital #2 and who wants to become president of hospital 2's medical staff?
"Pain Management Regulations Affect More than Pain Management Specialists"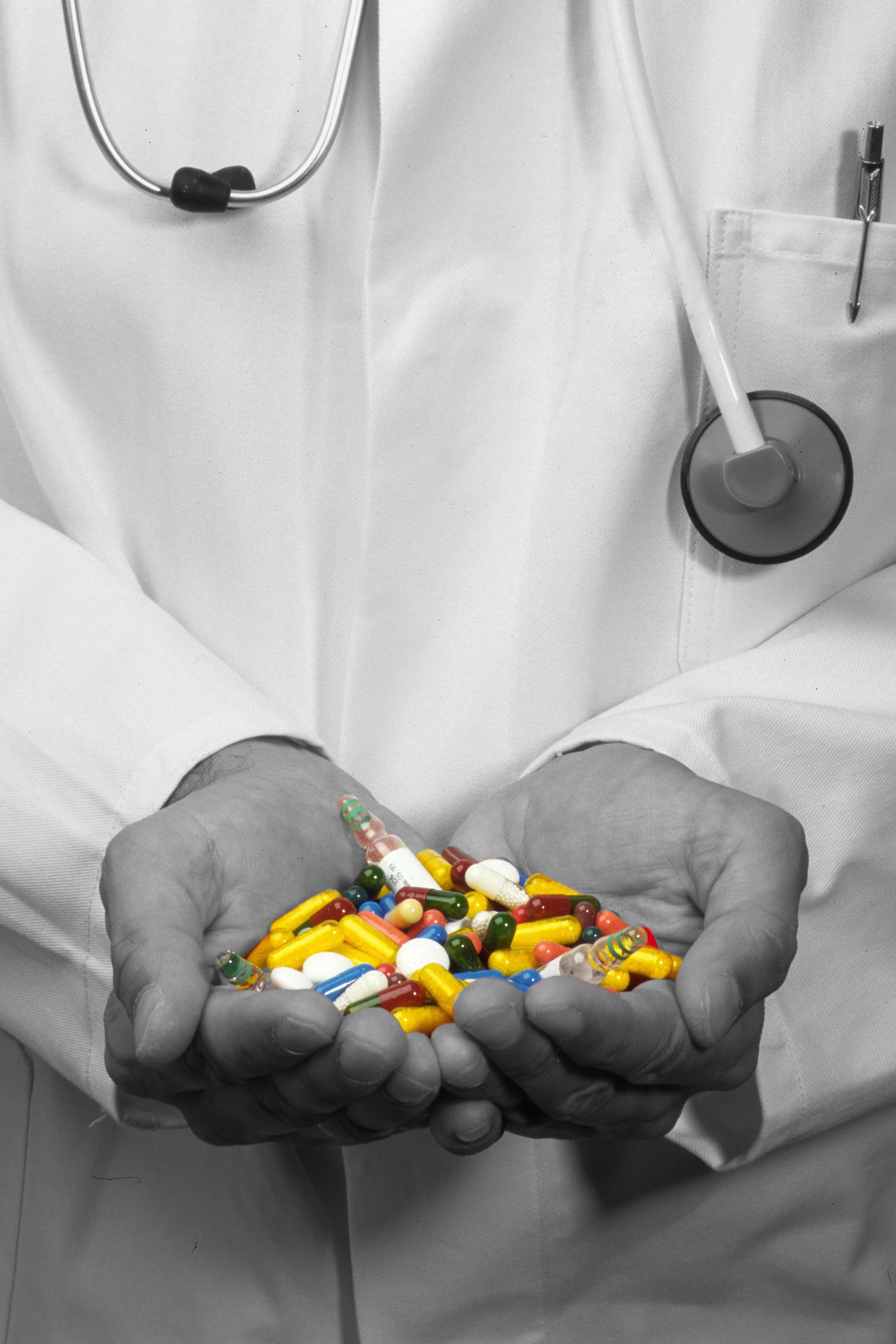 By:
Linda A. Keen
Co-Counsel
Florida Healthcare Law Firm
The recently passed House Bill 7095 affects more than just pain management specialists.

Practitioners who prescribe controlled substances for individuals with "chronic nonmalignant pain" also are required to comply with new state regulations, including designation "as a controlled substance prescribing practitioner on the physician's practitioner profile""with the state Board of Medicine by January 1, 2012. What follows is a bulleted summary of the new regulations.
Prescription s for controlled substances must be either written or electronic. Telephone prescriptions no longer are allowed.
Written Prescriptions for Controlled Substances
Must have quantity in textual and numerical format
Must be dated with the abbreviated month written out
Must be written on a standardized counterfeit-proof prescription pad produced by a DOH approved vendor
Physicians who prescribe any controlled substance for the treatment of "chronic nonmalignant pain" must designate him or herself as a controlled substance prescribing physician on the physician's practitioner profile and must comply with statutory requirements and applicable board rules
"Chronic

nonmalignant pain " is defined as pain unrelated to cancer or rheumatoid arthritis which persists beyond the usual course of disease or the injury that is the cause of the pain or more than 90 days after surgery .
A complete medical history and physical exam must be documented in the medical record.