| | |
| --- | --- |
| NOVEMBER 2016 - In This Issue: | |
TWO-SERVICE SCHEDULE 9:15 & 11:00
October 30
"Day of Remembrance" Multigenerational Service
Join us for a Multigenerational Service that will include child dedications, a story from Rev. Thom, and a ritual of remembrance appropriate for all ages. All are invited to bring a photo or small object of a loved one they would like to remember.



November 6

The Election Sermon, Rev. Thom Belote, preaching

For our Puritan ancestors, the election day sermon (at which church attendance was mandatory!) was an important tradition. This morning Rev. Thom revives this tradition.




November 13

Dreams for My Daughter, Rev. Thom, preaching

These are momentous days in the long struggle for women's equality. At the same time, retrograde forces in our society are pushing forward a virulent form of misogyny. This morning, in the shape of a letter to his daughter, Rev. Thom will address this moment in history.




November 20

charlie kast, Minister Emeritus, preaching




November 27

Generous Attributions, Rev. Thom, preaching

Inspired by lessons learned from a professor of psychology, this sermon delves into the stories we invent to make sense of the world, and the role of generosity and charity in forming those stories.


SERVICES AUCTION

Frolicking, FrightfUUl, FUUndraising
The Services Auction is Upon Us!
(The biggest fundraising event of the year)
October 29, 2016 from 5:30 to 8:30 p.m.
Auction items are listed in the
online catalog
, scrumptious food is being prepared, the Jones Building is almost decorated, musical instruments are being tuned and everyone is getting in gear for a wonderful night of fun, frolicking, fellowship and fundraising.
Tickets will be available at the door for $10.00


Activities for children are being planned for preschool through fifth grade. There will be snacks, crafts and movies. Childcare is available for those three and under. If you have not reserved a spot for your child, please call Bonnie Nelson at 919-929-7054 or
nelsonbjmj@gmail.com

.
Can't come? Call a friend and ask them to bid on specified items by proxy. A contribution of $10 will give you a personal bidding number for the evening. Questions? Call Ivy Brezina at 415-663-8703 or email ivy.brezina@yahoo.com.
CONGREGATIONAL MEETING DEC. 4

Mark your Calendars - December 4, 2016
Congregational Meeting in the Sanctuary
For the past several weeks, members have been exploring possible alterations to the buildings and groups to better meet our mission. At the Town Hall meeting on October 23, the congregation was presented with three preliminary conceptual drawings and cost estimates and asked to think about what the church means to them and how they can best support our collective mission. Two of the most pressing needs is to make our facilities handicapped accessible and provide better space to our burgeoning religious education program. A copy of the materials provided at this meeting are on the Church website at Our Space Our Future.


During November you will be able to go online and see these preliminary conceptual drawings. In addition, you will be asked to respond to an online survey and later in the month you will receive an invitation from Board President Bill Poteat for a Congregational Meeting on December 4. Mark your calendars now!

Put a circle around October 29, and plan to join the fun at this important church fundraiser. See the

article above

for more information!

November 11-13, 7:30 p.m. in the Sanctuary. (See article at right.)

Buy tickets

HERE

.

Cane Creek Reservoir Paddle and Picnic,

Saturday, November 12

. Cheap canoe/kayak rentals, gorgeous pocket-wilderness scenery ten miles from town, pretty good company, pretty nice food. RSVP:

chandler-dorfman@mindspring.com

Congregational Meeting in the Sanctuary

December 4, 2016

(Immediately following the second service.)

November 11-13

"LITTLE WOMEN," adapted by Marisha Chamberlain, will be performed in the sanctuary. (Buy tickets here.) The classic children's book was written by Louisa May Alcott. Alcott was a prolific writer and a member of the group of influential Unitarian Transcendentalist thinkers living in Concord, Massachusetts in the mid-19th century which included neighbors Henry David Thoreau and Ralph Waldo Emerson. The novel follows the lives of four sisters - Meg, Jo, Beth, and Amy March - detailing their coming of age and is loosely based on Alcott and her sisters' youth. The play is directed by church member Marni Goldshlag. If you are interested in being involved with the show, please email Marni.

LITTLE WOMEN BOOK DISCUSSION:
Saturday, November 5, 10-Noon

In celebration of our church's production of Little Women, come share some tea and cookies and discuss the novel. Our discussion will be led by Marion Hirsch who has read the book more times than she can count. The book is widely available in libraries, bookstores and on the internet.
A SERVICE PROJECT AT THE CHURCH GREENING
For the past five years, our church has included a service project at our annual Greening. On December 3, we'll not only deck our walls with pine boughs and lights, but also assemble baskets and bags of
household and personal goods for the women and children living at HomeStart.

HomeStart, an arm of the IFC, provides emergency and longer-term housing and services to
homeless women and children. HomeStart's long term goal is to aid families in their goal of obtaining
their own income, childcare and affordable housing.

Currently, there are 22 adults and 17 children living at the HomeStart facility. They are in need of shampoo, bar soap, bath towels and washcloths, twin bed sheets and pillowcases, warm hats and gloves
(adult and child size) and diapers, especially size 4. There will be collection boxes in the
Commons throughout November.

When you go shopping in November, look for "Buy one, get one free" items. Let's fill the boxes to overflowing so we can give the folks at HomeStart a warmer, brighter holiday.
The Holiday Meals Share-the-Plate collection on November 6 is an opportunity for our congregation to help make sure that more families in our community enjoy a nutritious Thanksgiving meal together.
Holidays can be challenging to those who live on limited incomes. Thankfully, IFC
has special programs at Thanksgiving and Christmas (Hanukkah or Kwanzaa) when many of the Food Pantry clients receive seasonal groceries to provide
a festive meal for their family. A gift of $25 helps IFC offer
a family of four a nourishing meal that includes a turkey or ham, mashed potatoes, stuffing, vegetables, fresh produce, bread and dessert. This year, at least 700 families will receive food for holiday dinners from IFC.
Last year our donations supported dinners for 91 families! As you gather with family and friends this holiday season, you will know that another local family is enjoying a holiday meal because of your generosity.
STP - NOVEMBER 20:
HOLIDAY GIFTS FOR FOSTER KIDS
The
Share
the
Plate
recipient for

November 18

is "Holiday Gifts for
Foster
Children
." The church has sponsored this collection to purchase gifts for local children for over 15 years.
Funds go to the Orange and Chatham County Departments of Social Services. Our donations make it possible for new toys and clothing to be given to
foster
children
in our area during
the
holiday season. This offering is sponsored by the Children and Youth Ministry Teams.

Community Church Continues Its Dedication to Habitat
- The recent Share the Plate for Habitat yielded $1,968.65 toward the current build in Chapel Hill. The total includes $100.65 from the sale brownies by the youth on that Sunday. Many thanks to all who made this possible.
ECO'S ENVIRONMENTAL CORNER
First Sunday Recyclables
(at the ECO table during coffee hour)
November 6:
Cell phones/accessories
,

batteries

(AAA - D, button, rechargeable),

natural and synthetic corks, plastic pencils, pens, and markers.
"Help Bring Nature Back Home"
is the fall focus of ECO's theme "CARING FOR THE EARTH STARTS WITH US." Go to this page for ideas for your yard.
The North Carolina Botanical Garden exhibit,
Saving Our Birds,
highlights our native bird species and the native plants they rely on for survival. The exhibit will continue until mid-December and will include many interesting workshops, classes, and lectures, including children's activities. For more information, visit the website:
http://ncbg.unc.edu/birds/
.
The Sanctuary for Dialogue team has begun sessions on a topic requested by Reverend Thom, the Palestinian-Israeli conflict. Twenty-one congregation members are meeting in groups of 6-8. The first session began Sunday, Oct. 16. There are also sessions meeting on Mondays and Tuesdays, with each group meeting three times about a topic on which it has been challenging to have discussions in the church in the past. We have also begun planning a dialogue on a different topic with Marion for the High School Youth and one for the wider Triangle community this spring.


Twenty-nine individuals from the Triangle attended an introductory Dialogue workshop at the Community Church on October 24th. It was presented by Essential Partners (formerly Public Conversations Project), who trained our dialogue facilitators. They'll return February 23-25 to provide full facilitator training. More information on Dialogue is available
on the church website
or by emailing
dialogue@c3huu.org
.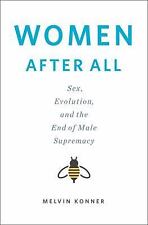 On

Saturday, November 19

, at

10:30

in the Kirby Room, Jeanne Zang will lead our discussion of
Grass, Soil, Hope: A Journey through Carbon Country
, by Courtney White. An accessible account of the promise of soil and agriculture for a better climate and a better future.
We will not meet in December. In January, Ed Steffes will be leading our discussion of Melvin Konner's
Women After All: Sex, Evolution, and the End of Male Supremacy
.
WRITING WITH JOYCE ALLEN
The WomenCircle is joining author Joyce Allen on Monday, November 7 at 7:00 p.m. to 9:00 p.m. in the Community room.

She will be walking us through "on the spot" and "no threat experiments" in story-making.

You probably made up stories when you were a child - perhaps with a friend, a doll, your dog, etc.It was the "doing" of making up stories that was the fun part.Joyce will provide prompts designed to get your imagination going.No pre-planning, no revising, no critique!

Your story doesn't even have to stick to whatever prompt you were given.Come enjoy your creativity.

Email Joyce Allen or call 919-632-0322.
We are hard at work making blocks for new shawls after delivering the first seven to UNC Hospice in October. Join us from 2-4 PM on Wednesday, November 3 and/or from 7-9 PM on Monday, November 21 in the Commons area to crochet, knit, chat, and piece together shawls. It takes 18 blocks (7" x 9" made from washable acrylic, #4 worsted weight yarn) to make each shawl. Patterns can be found at the website for Eno River UU Fellowship's Clicking for a Cause
. Can't knit or crochet? We will teach you! Have leftover yarn or needles and hooks you no longer use? We will take them! Meeting attendance is not required! Donate finished blocks at our table on the third Sunday of each month (11/20)! Contact Susan Blanchard
for more information.
COMMITTEES AND MINISTRIES

SEEKING SACRED GROUNDSKEEPERS
Fall is the time to clean up our garden spaces, mulch again and prepare for winter.
We need 3 new volunteers
to join us on First Monday Morning WorkPARTY to help Maggie Scarborough, Julie Worth, Gary Giles and the rest of us with the gardens & grounds. Please try one session. We all eat lunch at a local restaurant after a morning of fellowship and progress. See you Monday 11/7 at 9AM.

October's WorkPARTY saw Mike Goodyear, Dave Salman, John Lestina, Julie Worth and Don Blanchard join Brad pulling weeds, changing lightbulbs and trimming around the parking lot. Lunch was at Town Hall Grill where we solved many of the problems of the world over lunch.
Please remember, YOUR JOB is to email
maintenance@c3huu.org
or catch Brad at church whenever you see something amiss. We all appreciate the results!