| | |
| --- | --- |
| OCTOBER 2017 - In This Issue: | |
October 1, 2017
Why Forgiveness Is Hard (And How To Be Better At It)
Rev. Thom Belote, preaching
On the weekend of the Jewish High Holy day of Yom Kippur, Rev. Thom will preach on one of the subject of forgiveness, one of the central themes of this day.

October 8, 2017
Wow!
Rev. Thom, preaching
The sermon and service this morning will be an exploration of the experience of awe and reverence. The experience of awe is foundational to religious life. Come explore the role of awe in Unitarian Universalism.

October 15, 2017
If It Didn't Exist, We'd Need to Build It
Rev. Thom, preaching
Taking care of, nurturing, and protecting our institutions is hardly a sexy topic. However, at a time when many institutions appear to be unraveling, we'll take time to recommit ourselves to the care of this church among the other institutions in our lives. A Welcoming Ceremony for new members will be held during both services.

October 22
charlie kast

October 29
Day of Remembrance - Multigenerational Service
Rev. Thom, leading worship
Each year we hold a service dedicated to remembering and celebrating the lives of those who have died. Join us for a meaningful and age-appropriate service of remembrance. You are invited to bring a picture of someone you wish to remember.


Falling Leaves, Falling Water. Outdoor Connections:

Oct. 20-22

. Join us in a five bedroom home in Brevard for the some easy hikes, gorgeous leaves, spectacular waterfalls,great shared breakfasts, good restaurants and pretty good company. RSVP:

chandler-dorfman@mindspring.com

Saturday, November 11. Mark your calendars now for this all-church fundraising event! See article above for more details.


Your SUUper Heroes Auction date of Saturday, November 11, 2017 will soon be here! Please mark your calendars and make your plans to attend our largest FUNdraiser of the year. Tickets go on sale October 1st: $10 for adults and $5 for middle/high school. Doors will open at 4:30 pm for registration, auction browsing (bidding starts at 5), and dropping off "tasty hors d'oeuvres" for munching on while bidding.

Donate:

We need to have 130+ donations to have a successful fundraiser - the largest fundraiser in the church's annual budget. Help achieve our common goals by entering items at

www.togetherauction.com/ccchuu

Volunteer:

We need 100+ volunteers to fill jobs and to bring food on auction night. It takes our whole community to have a successful auction!

Visit

the Service Auction table after each service to volunteer, get donation help/ideas, buy tickets, and register for child care. Questions??? Contact Susan/Don Blanchard

.
Sunday Discussion Groups

Groups
are being held every Sunday through November. During September we focused on adult and teen meeting space, grade school activities space, mobility and accessibility solutions and use of the stage area. We are conducting these 20-30 minute discussions between services and following the second service in the Jones Building. Coming up for October we will discuss how the renovations and new construction can facilitate large events, look at suggestions for green features and consider features of the new restrooms. Watch for more topics in November. If you are unable to attend a meeting that is of particular importance to you, plan to stop by the Building on our Legacy table in the Jones Building and write down your thoughts.
Building on Our Legacy - Imagining Our Space
is a community art project sponsored by the Building Project Task Force
Each Sunday during October you can work as a family (or with friends) to design a panel for one of 32 panes in old French doors and windows which will be hung in The Commons. Select a word to describe what you are feeling (we have a list of almost 50 choices or you can make one up on your own). Then select fabric and create shapes, figures and symbols to describe how you think the new and renovated space in the Jones Building will add to our sense of community. Heather Cramer, artist in resident, will get you started on the project. You can do it in one Sunday or come back and finish it another day. Plan to bring a bag lunch and create your panel from

12:30 to 2:30 p.m.
September's Open House


Treasure Hunting
was the inspiration for the imaginative Jones Building Open House on September 16. Doors were thrown open, proposed new spaces were creatively mocked up, and clues abounded. Everybody had lots of fun and gained a better understanding of the conceptual plans for the Jones Building space.
If you missed the Open House, drop by the "Building on Our Legacy" display in the Jones Building alcove (between kitchen and stage) during Sunday tabling - pause to chat, visualize the space, and ponder the implications! There are lots of ways to join the discussion about building design refinements, over the next couple of months. Participate in informal discussion groups focusing on particular aspects of the project, a new topic featured every Sunday. Sign up for the new "Imagining Our Space" Art Project, starting October 1 in the Commons. Check out the new web pages and send questions/comments by email.
MUSICAL NOTES
BY GLENN MEHRBACH, MUSIC DIRECTOR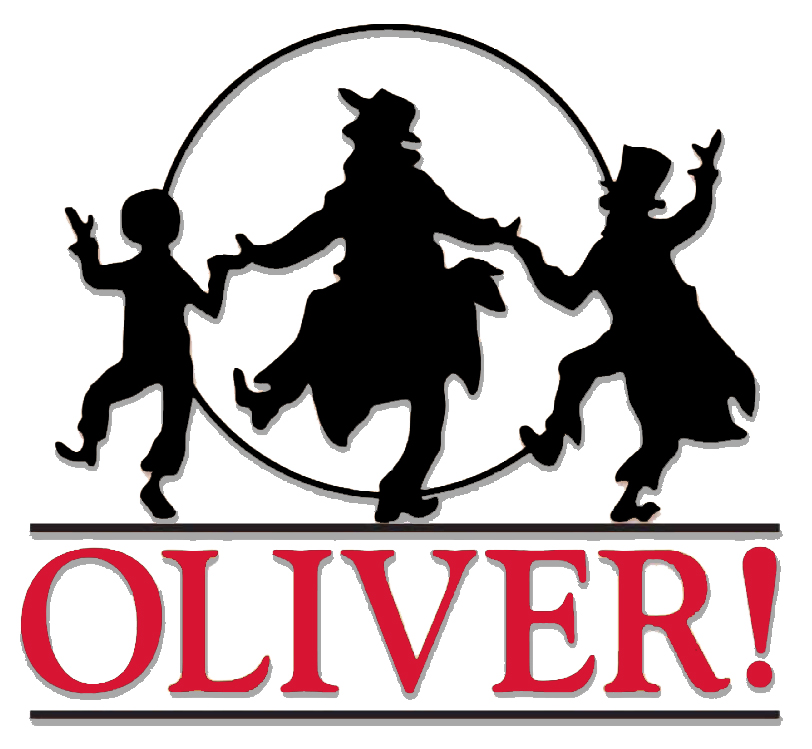 This fall holds a number of very special music and theatre events at the church. First is our production of the Lionel Bart classic musical "Oliver!," with performances the weekend of

November 17-19

. Full of memorable songs, "Oliver!" also touches on important social issues of Dickens' times, some which
have strong echoes today. But, most of all, it's a whole lot of fun.
Next will be the release of the first Community Church CD, with not only our wonderful choir, but many stellar musicians from the church, including Danny
Gotham, Erich Lieth, Richard Edwards and Eric Bannan. We'll be celebrating the
release with a concert featuring much of t
he music from the CD on

Saturday, December 2

.
Finally, a week before Christmas Eve, the Community Church Choir will
perform the glorious "Magnificat" by J. S. Bach, complete with a 16 piece chamber orchestra.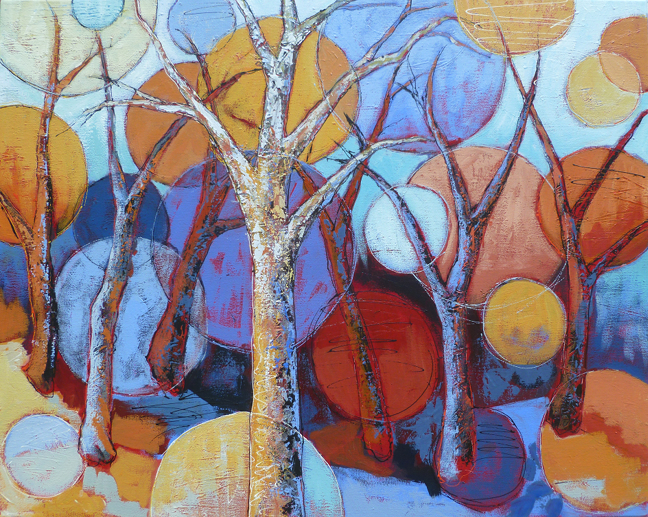 Ellie Reinhold's show, Geometrees, will be on exhibit in the sanctuary during September and October.
Hailing from the countryside outside of Philadelphia, Ellie Reinhold has been living in North Carolina since 1975. She received her BFA from East Carolina University, and MFA from Penn State. She began painting in her 20's.
Ellie is represented in many private collections and has exhibited in solo and group shows across the state, including Duke Museum of Art (pre-Nasher), Block Gallery (Raleigh), UNC Charlotte, and Durham Art Guild.
She is a founding (and current) member of Hillsborough Gallery of Arts, a collectively run gallery of area artists in its 11th year. Also a member of the Orange County Artists' Guild, she opens her studio to the public each fall for the OCAG Open Studio Tour.
UU PARENTING CLASSES WITH LUNCH AND GREAT ACTIVITIES FOR CHILDREN

Eat a delicious, inexpensive lunch together as a family! Following is a special program for parents and a special activity for children at the same time. Get to know other families. Learn UU Parent Skills while kids have fun.

12:30-1:30

Special Programs
Parents: UU Theology 101 Made Easy
What do UUs actually believe? Wondering how to explain this faith to your children? This class is a quick primer on UU basics designed for parents. Led by Director of Religious Education, Marion Hirsch
Children: Pumpkin Decorating and Carving
There will be small pumpkins for painting and decorating. And a couple of big pumpkins that we will carve for the church. Everyone who wants to can stick their hands inside. Also care for very little ones.
12:30-1:30

Special Program
Parents: How to talk to your children about Religion
What you do say when someone dies? When your children ask you about God? What about heaven? What about natural disasters? What about the beliefs of fundamentalist relatives? Tips and tricks for navigating tough religious questions with children. Led by Director of Religious Education, Marion Hirsch
Children: Family Chalice Making
Children will make a family chalice for the dinner table and learn about how to lead a family chalice lighting at home. Also care for very little ones.
"AMA--RE" - ASK ME ANYTHING!

About Religious Education for Children and Youth

Sunday October 1 and 15
In the Kirby Room Between the Services
10:15-10:45
Do you have question about the Religious Education Program? Ask a leader who knows! What is OWL? How do I get involved? What do you teach about God? What is the Manse? What are some good programs for families? In between the services leaders of the Children's Ministry and Youth Ministry will be there to answer your questions. Whether you are new to the congregation or have been here for years, you and your questions are welcome.
CHILDREN'S MINISTRY - CALL FOR ARTISTS

The Children's Ministry would like to invite you to submit an entry for consideration
in our T-shirt Design Contest. The deadline is
Oct 21st at midnight
and all ages are encouraged to participate in the design contest. The children (K-12) will vote from the top entries and T-shirt orders will begin. The T-shirts, while chosen by the children, will be available to all interested parties for purchase. Please send all questions and submissions to
edithlavinder@hotmail.com
COMMUNITY SERVICE MINISTRY
Save the date! TABLE will be hosting its 5th annual Empty Bowls event on Sunday, October 15, 2017, from 3:30pm - 7pm on the Weaver Street Market lawn in downtown Carrboro.
With your ticket, you will enjoy live music from Americana and Bluegrass musicians and will receive a meal of hearty soup, bread and a dessert as well as a locally made pottery bowl meant to be a reminder of the empty bowls and plates of some of the children in our community. Beer and wine will be available for purchase.
100% of the proceeds will go to help TABLE provide emergency food aid to local children at risk for hunger. For ticket information, go to TABLE's website at
www.tablenc.org
and click on events.
ECO'S ENVIRONMENTAL CORNER
First Sunday Recyclables - Oct. 1
Eyeglasses
(prescription, nonprescription, loose lenses, sunglasses, cases),

batteries

(AAA - D, button, rechargeable), natural and synthetic corks.
IMPORTANT recycling notes:
1. Please do not bring light bulbs or corroded batteries. The latter must be disposed of as toxic waste. CFLs can be recycled at Lowe's. ECO no longer accepts greeting cards or plastic writing implements.
2. A new item will be collected on a trial basis: tiny bits of metal - tacks, screws, paper clips, and any other small metal items. These can be recycled as scrap metal. Bring them every first Sunday.
3. If you use Brita filters, you can recycle them at Whole Foods.
If you missed Al Gore's new movie on climate change, An Inconvenient Sequel, you can go to
https://www.climaterealityproject.org/truth
and download a 10-minute slide show called "Truth in 10,"which presents the most important issues covered in the movie.
SANCTUARY AND IMMIGRANT SUPPORT MINISTRY
"It only would take a small amount of imagination for any of us to put ourselves in these people's shoes and understand that they're humans just like us." America Ferrera
The Sanctuary and Immigrant Support Ministry invites you to view "Out of Reach," on
Wednesday October 11 at 7:30 or
Sunday, October 29, 12:30-2:30
.
This
documentary
describes
the difficulties faced by Central American refugees.
As the fate of 11 million undocumented immigrants has become a political football, actress America Ferrera
, the daughter of immigrants,
helps us to understand challenges faced by new arrivals to the U.S. We hope this will serve to inform our decisions about becoming a Sanctuary Congregation.
The Wednesday showing is jointly sponsored with Balance and Accuracy in Journalism. The Sunday showing will include a
simple lunch
. If you will attend on Sunday
please RSVP by Oct. 25 at
http://vols.pt/Ghj6H2
or phone Ruth Gibson
(919-259-2894
.)
STP Applications Deadline: Applications for Share the Plate Sunday collections for January-June 2018 are now being accepted. Final deadline for submittance is
October 15, 2017
. Please follow guidelines for applications on the Share the Plate web page located under "Justice and Service" on the
church website
. Applicants MUST use ONLY the current application form which can be accessed from our webpage. Questions? Email:
Jill Baker
or
Jane Provan
.
Charles House has a historical connection to our church through our first minister Charlie Jones, whose family began this effort in his last years. It has a more recent connection to our church through volunteers who have assisted the well trained staff and through church members who have given money to support its excellent program.
This local adult day care center offers individualized care during the weekdays for seniors who live with their spouse or child but need extra help or stimulation, while their family member either earns a living or takes a much needed break.
Our Share the Plate offering will again be directed to help increase the financial aid which 20% of the participants receive. Charlie Jones would have wanted this to be a place for many kinds of people. The Executive Director will be present on October 1st to answer your questions at the coffee hour table.
STP - OCTOBER 8
CENTER FOR EDUCATION AND LEADERSHIP
For these many years, El Centro Hispano has served the Latino/Hispanic community with a variety of services. Some of the services include ESL classes, free legal services, health programs, citizenship classes, adult education, tutoring, leadership development, community action and more. Additionally, the Center for Employment & Leadership (Workers Center) is part of the Carrboro location. If you would like more information about volunteering in any of the programs, information will be available on October 8th at Share the Plate and by members of the ECH staff at the table in the Jones Building following both services.
STP - OCTOBER 22
MOVEMENT TO END RACISM & ISLAMOPHOBIA
The Charles M. Jones Peace and Justice Committee with support from Standing on the Side of Love Ministry sponsors the STP on Oct. 22nd benefiting the Movement to End Racism and Islamophobia (MERI). MERI's network, stands and acts together against all forms of Islamophobia and racism. MERI's work to confront, resist, and transform Islamophobia and racism requires fighting the social, systemic, and ideological dynamics of hatred that are currently threaded through our communities. MERI's work includes organizing workshops and teach-ins to educate on Islamophobia and anti-racism, cultural transformation, challenging local cases of Islamophobia, and mobilizing grassroots campaigns against the people and institutions who are spreading hatred.
MERI calls upon people from all backgrounds to join and help in building a more loving and just community. Information about the work MERI has been accomplishing since 2015 can be found at
www.MERInc.org
and through P&J tabling on Oct. 15th and Oct. 22nd.
This fall, Community Church of Chapel Hill UU starts construction of its 22nd Habitat Home! Please join us on
Sunday, October 29

when the Share the Plate collection will help fund our share of this new home. Our church continues to partner with
Habitat for Humanity and other churches to ensure that all individuals and families can afford to live in our high-cost community. Church partners provide half the construction costs; Habitat the other half. Families repay the Habitat share in mortgage payments which are then put towards constructing more homes. Church members work alongside family members in constructing each house.
Please share generously on

October 29th

and support affordable housing in our community. Unable to make it to church on October, 29th, please send your contribution to the church office. Make checks payable to The Community Church of Chapel Hill UU. Put "Habitat for Humanity" in the memo line.
Thanks to your generosity we raised $2550 for two schools in the mountains of Nicaragua, La Chocolata and San Antonio de Upa. The parents and teachers will decide how to these funds, but there is enough for school supplies for the children with some left for a special project. We know that San Antonio de Upa will use part of the money to help to bring water to their school and their village. They will share with us how the funds are used and will send pictures which we will share with the congregation. On behalf of the children, thank you for your generosity.
STANDING ON THE SIDE OF LOVE
The
Standing on the Side of Love Ministry Team
exists to help you advocate for justice. In other words, when a particular social concern moves you to action-- GBLTQ equality, immigrant rights, voting suppression, opposing racism--you don't have to start a whole new committee, you just gather 2-3 like-minded friends, and the Love Team will help you organize a Task Force for your project or event. It may be an annual event, like Pride Fest. It may be a call to action from community partners, like the NAACP, or an interfaith lunch to welcome newly settled refugees. When the task is done the Task Force disbands. Meanwhile, the Love Team carries on, not taking charge of any one project, but providing support when members of the congregation are moved to take action. If you want to find a way to Stand on the Side of Love this year, contact Ruth Gibson (919 259-2894).
SPIRITUAL EXPLORATION FOR ADULTS

Wondering which Spiritual Exploration for Adult classes to start with? Start with the classic "Building Your Own..." courses which help you build a foundation for your discernment in Unitarian Universalism. We offer Building Your Own Theology every year and now are offering Building Your Own Spiritual Practice class as a complement.
Building Your Own Theology (BYOT)
Thursdays 7-9 PM 10/12, 10/19, 10/26, 11/2, 11/9
BYOT addresses five questions that characterize any personal religious quest: Who am I? How do I know what I know? Who or what is in charge? What is my purpose in life? What does my death mean? It is a discussion-based course. There are readings and/or exercises to do in preparation for each class meeting. By the end of the course each participant will have written her/his personal creed.
Building Your Own Spiritual Practice--Series 1 (BYSOP)
Thursdays 7-9 PM 10/5, 10/12, 10/19
The first in a series of three-week courses that aims to support participants in building a personal spiritual practice that is tailored to meet their needs by providing an experiential overview of different types of spiritual practices. We will discuss each category of spiritual practice, participate in exercises that introduce various practices, and share our experience. The first three week course introduces the series and theories of adult spiritual development and then covers several personal and community spiritual practices. Based on Spirit in Practice: Ten Workshops for Unitarian Universalist Adults, a UUA curriculum.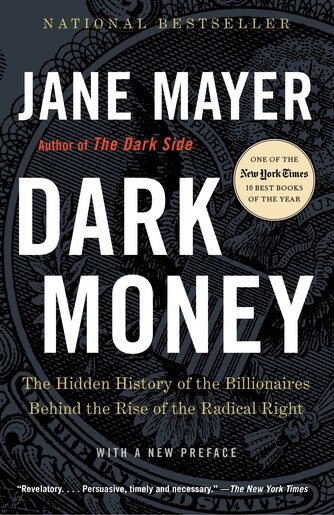 WomanCircle to Make Baskets
. On

Saturday, November 4

join other creative women in the Community Room from

10:00 a.m. to 2:00 p.m.

Jill Baker (ably assisted by Lilie Bonzani and Katie Donovan) will show us how to a make a 7" by 7" napkin basket which can be used for Thanksgiving or other festive occasions. Cost is $6 and bring your check with you. Plan to bring a bag lunch. RSVP to Jill Baker
by

October 15

at so she will know how many kits to make up.
Come join the
Community Clickers
as we use needles and yarn to create comfort and warmth for our community. Our projects are made with 7" x 9" knitted and crocheted blocks of washable acrylic, #4 worsted weight yarn, but you are welcome to join us and work on your own project. We have made an afghan for the 2017 Service Auction and shawls for UNC Hospice and are now making lap blankets for Charles House. Join us on Wednesday October 4th from
2-4 pm
in the Commons Area and on Monday October 16th from
7-9 pm
in the Straley Room. We generally spend some time working on a group project and then click and chat, but some attendees click and chat the entire time! Can't knit or crochet? Come learn! Donate finished blocks at our table on October 15th. Contact
clickers@c3huu.org
for more information.
Support is Contagious Lunch
The mental health ministry is sponsoring our
Support is Contagious
lunch on

Sunday, October 22

after the second service in the Kirby Room. The purpose of this lunch is to begin a conversation among church members who have experienced mental illness in their families. Mental illness affects so many of us, and the support we can give each other can make a huge difference.
Some of our family members don't acknowledge their illness, they may blame us for their troubles and they may be very difficult to live with.
Many of us often experience such worry and concern for their future that we are unable to sleep at night. Sometimes our own mental health is threatened.
We can give each other the gift of ourselves. The support of people who know what it is like can be life changing.
This group will not provide answers, instead it will raise questions: How can we best support each other as we work through these problems? How can we let others in the congregation who may be struggling know what we are doing? And down the road a ways-how can the church support those members struggling with mental illness. We cannot promise answers-just pizza, fellowship, understanding and support. RSVP to Marion Hirsch
so we can know how much pizza to order.