We look forward to seeing everyone at the 13th Vermont Tech Jam

Oct. 17 at the Champlain Valley Expo. The vtTA has been involved in every one since the beginning as an organizing partner with Seven Days, which produces the event. The Tech Jam is part of a series of events making up Innovation Week in Chittenden County, many of which are listed in Upcoming Events below.

The vtTA is once again presenting the annual Vermont Tech Jam Awards

, recognizing some of Vermont's innovative tech businesses and leaders. Nominations have been submitted, the judges have selected the finalists, but picking the winners is up to you. Public voting to select the winners of the three awards - Tech Business of the Year, Emerging Tech Business and Tech Champion - is now open through Oct. 14. So don't hesitate,

enter your votes here

. And then be sure to attend the awards ceremony 4:30 p.m. at Tech Jam to cheer on all the finalists and watch the selection of the winners.

We thank the more than 30 businesses and organizations who signed on to participate as sponsors in the

full-page vtTA ad

in the Tech Jam program. As we say in the ad, they are driving the success of the vtTA and Vermont's technology business sector - and we thank them.

Plan to visit our booth at the Tech Jam, say hello, and find out about the many jobs available from our member companies. We'll be there with a handout listing more than 180 current job openings from vtTA member businesses.

We had a good turnout for our event at the Black River Innovation Campus in Springfield last month. We were pleased to meet a number of individuals involved in exciting tech endeavors in the region, including an entrepreneur with a tech business in Tennessee who's planning a new venture in Springfield, a recently relocated couple that includes a software developer for the Washington Post, and a business owner who relocated her digital marketing agency to take advantage of Springfield's 10-gigabit broadband. It reinforced our belief that with the right outreach and support, there is an opportunity to attract tech employees and businesses to communities throughout the state.

We're able to work on behalf of Vermont's tech sector thanks to our members. We always welcome

new individual and business members who are part of or support Vermont's tech economy. Register to be a member

here

.

Executive Director, Vermont Technology Alliance




We have sponsorship opportunities in our newsletter, for our Lunch & Learn and social events, on our website, and much more.



Innovation Week Kickoff Event: Our State of Innovation
(October 15, 2019 - VCET, Burlington)
This event, hosted by the Vermont Center for Emerging Technologies (VCET) and BTV Ignite, will bring together experts, entrepreneurs, and decision-makers to discuss their work and share their stories of what it takes to innovate in Vermont.
Innovation Week Event: Innovation in Healthcare
(October 15, 2019 - Larner College of Medicine, Burlington)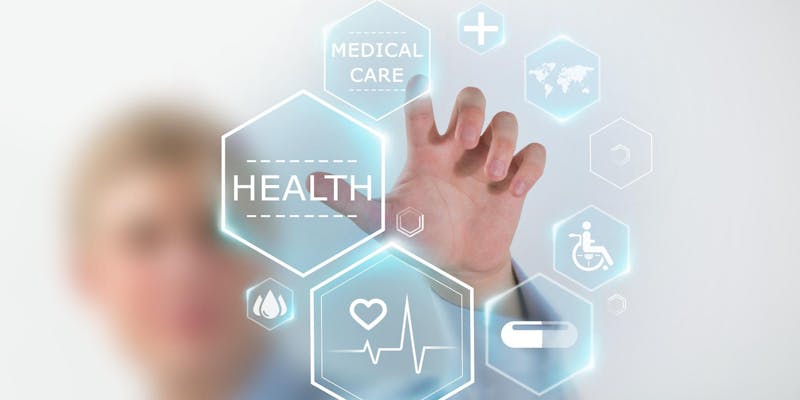 Join EMBOLDIA and guest moderator Dr. Barry Finette, co-founder of THINKMD, for an engaging conversation with Dr. Darin Vercillo, co-founder of Central Logic as they discuss Entrepreneurs, Technology, and the Healthcare Revolution.
Innovation Week Event: Innovation in Energy
(October 15, 2019 - Larner College of Medicine, Burlington)
This event will highlight the work of the Vermont Energy Investment Corporation, Packetized Energy, and the Burlington Electric Department, and how they are developing and deploying innovative technologies and practices.
(October 17, 2019 - Champlain Valley Expo, Essex Junction)
Vermont Tech jam is a free, one-of-a-kind job fair and tech expo where Vermont's leading tech companies come together under one roof to recruit talent and show off their latest projects. The Vermont Technology Alliance is an organizing partner with Seven Days, which produces the event. Sign up to exhibit now.
Reconciled's Entrepreneur Summit
(October 17, 2019 - Echo, Burlington)
Reconciled is welcoming entrepreneurs from all over the country to come and learn about launching and scaling an online services business in this day-long summit.
Continuous Improvement and Innovation Symposium
(October 17, 2019 - GlobalFoundries, Essex Junction)
Join the Vermont Manufacturing Extension Center (VMEC) and other Vermont continuous improvement and innovation enthusiasts at this unique networking and learning event.
Champlain Mini Maker Faire at Burlington City Hall
(October 19, 2019 - Burlington City Hall)
The Champlain Maker Faire is bringing makers together to display their work in Burlington's City Hall as part of Innovation Week.
Shields Up! Protecting your Organization Against Cyber Threats
(October 22, 2019 - Champlain College, Burlington)
Join Champlain College and the Leahy Center for Digital Investigation for a free, one-day conference outlining key current cyber threats, as well as tactics any organization could use to prepare and respond to those threats.
Cloud Connect Summit
(November 13, 2019 - UVM Davis Center, Burlington)
The Vermont Technology Alliance is partnering with FirstLight in support of the Cloud Connect Summit. Participants will hear the latest trends in cloud computing and unified communications, and get perspectives on disaster recovery, cybersecurity, and edge application solutions from leading IT experts throughout the Northeast.
New England Venture Summit
(December 3 and 4, 2019 - Hilton Boston Dedham)
The New England Venture Summit brings together hundreds of venture capitalists and investors with founders of emerging and early state companies. Use vtTA discount code for 10% off conference fee.
Vermont Technology in the News

Find Jobs, Make Connections, Find Innovation at Vermont Tech Jam
(October 8, 2019 - Press Release)
Dozens of the biggest and fastest-growing tech companies in Vermont will be hiring at the 13th Vermont Tech Jam. This annual free career and tech expo produced by Seven Days is one of the few times all of these companies come together under one roof to talk with job seekers and students, and to discuss the innovative work they do.


BTV Ignite Announces 4th Annual Innovation Week
(October 7, 2019 - Press Release)
The fourth annual Innovation Week, October 15-19, 2019, is a series of events that aim to strengthen Vermont's entrepreneurial, technological, and creative ecosystem through community engagement. Organized by BTV Ignite and community partnerships, this year's Innovation Week is scheduled around the Vermont Tech Jam, and will highlight and celebrate innovative technologies, practices, and people across a range of sectors.
Vermont Holds Fire on Net Neutrality Law, Despite Legal Win for States
(October 4, 2019 - VTDigger)
Despite a federal appeals court giving states more power to regulate internet providers, it could be years before Vermont can begin enforcing a net neutrality law. The Vermont Attorney General's Office says that the state won't be able to activate the 2018 law - which requires state contractors to follow Obama-era net neutrality standards - until the appeals process in the federal case is fully resolved, which could take months, or years.
State Ponders New Worker Incentive Program - This Time for Businesses
(October 3, 2019 - VTDigger)
Buoyed by the success of the state's remote worker program, which garnered millions of social media impressions and drew some new residents to Vermont, the state Agency of Commerce and Community Development is now mulling over a plan to pay companies for recruiting workers to the Green Mountains.
Revision's Essex Junction Protective Eyewear Plant Sold to Investors
(October 2, 2019 - VTDigger)
Revision Military Technologies has sold its Essex Junction protective eyewear subsidiary to a pair of private equity firms. The original company, which employs 200 people in Newport, plans to keep and rename the rest of the business, which makes helmets, armor, battery packs and other items at several locations.
A Task Force is Taking a Closer Look at the Future of Artificial Intelligence in Vermont
(October 2, 2019 - Local 22/44 News)
The Vermont Legislature has asked a task force to investigate the field of artificial intelligence and make recommendations for how the state should move forward. The task force, composed of 14 members with experience in technology, law and healthcare, has spent the last month holding public hearings on AI at various locations across the state. The next public hearing will be at the Vermont Tech Jam on October 17.
Data Innovation's Premila Peters: Helping Speed the Way to Diagnosis

(September 26, 2019 - Shelburne News)
Three years ago, Shelburne's Premila Peters became president of Data Innovations, a global company based in Burlington. The business automates the workflow in medical laboratories, mostly in hospitals, speeding up the process and cutting down the risk of human error. Its software is used in over 85 countries and more than 6,000 laboratories including all the Veterans Administration (VA) hospitals in the US.

Read more
here
.
Vermont, Quebec and Connecticut Groups Agree To Boost Aerospace Sector
(September 29, 2019 - Vermont Public Radio)
Business advocates in Vermont, Quebec and Connecticut have signed an agreement aimed at boosting trade in the aerospace industry. The Vermont Chamber of Commerce entered into an agreement with Aero Montreal and Aerospace Components Manufacturers. While the Vermont and Quebec groups have had an aerospace agreement in place for six years, the latter group, which represents companies in Connecticut and southwestern Massachusetts, is a new addition.
Featured Member - Home Outside
Bellows Falls-based Home Outside, Inc. combines sustainable landscape design expertise with cutting-edge technology to help homeowners design their property and plant their gardens.
The
Home Outside remote design service
connects homeowners with landscape design experts who can create property plans and offer screen-sharing consultations, no matter where they live. For people who want to design it themselves, the
Home Outside mobile app
for iOS and Android devices, which has over 475,000 downloads and 4-star ratings, is an easy-to-use alternative to highly technical CAD-type programs. The app has over 800 elements that users can drag into place to create a property plan or garden layout, and
Home Outside for Desktop
offers greater functionality for Mac users.
Home Outside is currently developing an AI tool that uses satellite data and generative design to automatically re-landscape American yards and show homeowners their new sustainable landscapes in a 3D game-engine.
Useful Information & Links
Vote to Select the Winners of the 2019 Tech Jam Awards
The Vermont Technology Alliance is welcoming the public to vote to select the winners of the 2019 Vermont Tech Jam Awards. Each year the Vermont Technology Alliance presents the Tech Jam Awards to draw attention to some of the state's leading tech businesses and entrepreneurs. Public nominations have been submitted and a team of judges have selected the finalists in three categories: Tech Business of the Year, Emerging Tech Business Award, and Tech Champion Award. Now it is up to the public to select who will win the 2019 "Jammies"
Vote for the Tech Jam Awards
here
.
Special thanks to our Tech Jam Award judges, who selected the finalists from the more than 50 nominations submitted:
John Burton - President, Storms Eye Associates

Katharine Bodan - Chief Technology Officer, Inntopia

Jennifer Graham - Marketing Communications Manager, C2

Nick Grimley - Director of Entrepreneurship & Technology Commercialization, State of Vermont

Emily McMahon - Director of Marketing and Client Services, Scout Digital

Sam Roach-Gerber - Marketing and Operations Manager, VCET
Support Sought for Mobile App Development Class at Essex High School
Essex High School has a new Mobile App Development class that teaches students how to build apps that they can put on their phones. The class seeks coders who are experienced with React Native who would be willing to help students create their final projects in May 2020. The students will be uploading their code to GitHub and they will be on a Slack channel, so much of the assistance could be provided remotely.
Here's a link
to a slide deck that explains more about the program. Please contact the teacher, Lea Ann Smith, at
lsmith@ewsd.org

to participate or with questions.
vtTA Career Center
Vermont Technology Alliance member companies are hiring, and when you visit the
Career Center
on the
Vermont Technology Alliance website
you can browse and search for these job openings
. The Career Center regularly lists between 100 - 200 tech and non-tech jobs. Jobs available from vtTA members are listed at no charge in the Career Center as a member benefit.