Feel free to share this email with co-workers, friends or business associates you think would benefit from its information by clicking the "Forward this email" link at the end.
Be sure to get the full message in our emails by enabling images.
Visit us at:
GECC Business After Hours at Terminal One Sports Bar!
The Greater Elizabeth Chamber of Commerce
Cordially Invites you to Network with your fellow members!



Wednesday, October 17, 2018
5:00 - 7:30 PM
Terminal One Sports Bar
566 Spring Street
Elizabeth
Bring Friends & Business Associates!
***Don't Forget Your Business Cards***
6 attendees drawn from the collected business cards get the opportunity to make their elevator speech


FREE Admission with a Reservation
***Appetizers and Happy Hour Cash Bar***
Don't miss out on this excellent networking opportunity!
Click here to Register Today!!
SAVE THE DATE!!
January 15, 2019
Annual Mayor's State of the City Luncheon
The GECC is seeking Sponsors for Our
Annual State of the City Luncheon
Tuesday, January 15, 2019
12 Noon - 2 pm
Renaissance Newark Airport Hotel
1000 Spring Street, Elizabeth
Sponsors will be Recognized at the Lunch, Listed on Signs, and Receive Complimentary Tickets with Reserved Seating
$1500 - Individual Diamond Sponsor Sign & 8 Free Tickets
$750 - Shared Gold Sign & 4 Free Tickets
Individual Tickets - $90.00 - go on sale early December.
Messages & events from your Fellow Members
You Are Invited to Join Josephine's Place
to Celebrate Our 15th Anniversary
!
Tuesday, October 9, 2018
8:30am - 10:30am
Breakfast
622 Elizabeth Avenue
Elizabeth, NJ 07206
Please RSVP: josephinesplace@verizon.net or 908-436-0099
Join Mayor J. Christian Bollwage, Lifelong Elizabeth, and
Jewish Family Service of Central NJ as we celebrate
Elizabeth's designation as an AARP Livable Community!
AARP Livable Community Ceremony
Tuesday, October 9
10:00 AM

Elizabeth Public Library
Main Branch
11 South Broad Street
The City of Elizabeth, in partnership with Lifelong Elizabeth and Jewish Family Service of Central New Jersey, are being recognized for work in the community to bring the needs of older adult residents into focus, creating a community framework with the aim of making Elizabeth a great place to grow up and grow old.
With this designation, the City of Elizabeth becomes the 7th municipality in the state of New Jersey and the 301st community in the United States to be accepted. The AARP Network of Age Friendly Communities was launched in 2012 as an independent affiliate of the World Health Organization's Age Friendly Cities and Communities Program, an international effort started in 2006 to prepare for the growth of the older adult population on a global scale.
Age-Friendly Cities Presentation by AARP
October 23 @ 5:30PM

Elizabeth Public Library
Main Branch
11 South Broad Street
Click Here to Learn More!

7th Annual Elizabeth Coalition to House the Homeless TLD Recognition Breakfast:
Sponsorships and Advertising Opportunities beginning at $100!
Tickets: $75 each
Cornell Hall Care & Rehab
234 Chestnut Street, Union

Thursday, Oct 11th
2:00 PM


RSVP: 908-687-7800 or mlanders@cornellhallcc.com
Rotary's Taste of Elizabeth
Monday, Oct 15th
Renaissance Newark Airport Hotel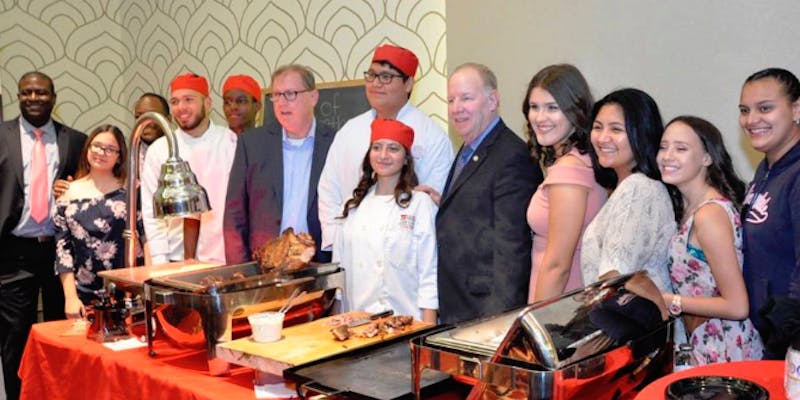 We are currently looking for donations for the Tricky Tray!
If you or your company would like to donate a complete basket or items to be put in a basket, please contact Phyllis Reich at 908-820-4037.
Join the Community Food Bank of NJ's Food Service Training Academy!!
NEW CLASS STARTS October 15, 2018 - January 30, 2019
Tuition and public transit are FREE for those who qualify.
Receive HANDS-ON instruction from classically trained chefs in a commercial kitchen.
Participants are placed in INTERNSHIPS and provided with employment services.
You MUST have a high school diploma or GED.
Call 908-355-3663 x 240 for more information

31 Evans Terminal Rd | Hillside, NJ 07205 | cfbnj.org

Register Today for this Great County-Wide Opportunity!
Join us to see how we can help you you achieve the best health possible!
To RSVP please contact Click the image above.
Questions? (908) 764-9062


Community Access Unlimited
Annual Gala Dinner Dance:
Thursday, Oct. 18, 2018
6:00 - 10:00 PM

Marriott Newark Liberty International Airport Hotel
1 Hotel Road
Newark
Silent Auction highlighting exciting vacations, a jewelry bar, and choice memorabilia you can't find anywhere else!

Senate President Stephen M. Sweeney
NJ State Legislative District 3
Humanitarian of the Year


Senator Nicholas P. Scutari
NJ State Legislative District 22
Public Leadership Award

Christopher Zucosky
Phoenix Specialties, LLC
Ira Geller Award

With Special Guest
Assemblyman Jamel Holley
NJ State Legislative District 20
Union County ELC Breakfast with
Congressman Leonard Lance
Friday, October 19, 2018
8:00 AM - 9:30 AM
Holiday Inn, Clark

36 Valley Road
Clark, NJ 07066
Our guest will be Congressman Leonard Lance.


Congressman Leonard Lance was elected to the United States House of Representatives in November 2008 and reelected to a fifth term in 2016 to represent New Jersey's 7th Congressional District. As a result of the 2011 congressional redistricting process the 7th Congressional District now includes parts of Essex, Morris, Somerset, Union and Warren counties as well as all of Hunterdon County.
Union County College Foundation
26th Annual Scholarship Gala: Mission Possible
Join Us on Friday, October 19th
6 PM
The Westwood, Garwood, NJ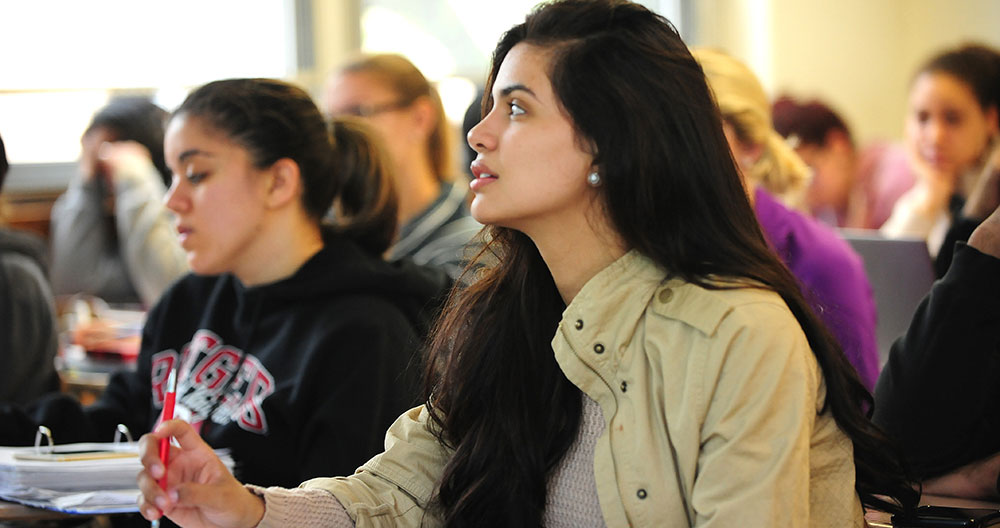 Help us fulfill our mission and join us for our 26th Annual Scholarship Gala on October 19th. This year we are honoring Liberty Coca-Cola Beverages as our 2018 Corporate Partner of the Year and Joe Hines as our 2018 Fiat Lux Award Winner. A night of fun will do a lifetime of good. For more information - contact the Foundation office at 908.709.7505 or
foundation@ucc.edu
Join us in supporting Breast Cancer Awareness
To Register to participate or make a donation call 908-820-4257.
Benedictine Academy Golf Outing and 50/50 Raffle Rescheduled from September 27th due to Rainstorms!


New Date: Wednesday, October 24
Wednesday, Oct. 24, 2018

Maplewood Country Club
Maplewood, New Jersey
Special Awards Dinner Honoree: Kevin Cummings Chairman of the Board & Chief Executive Officer Investors Bank
Please join us this year to help us raise funds for academic and athletic programs at our all-girls college-prep high school. We are "Continuing the Legacy of Educating and Empowering young women - as we have for over 100 years!
We are continuing to accept reservations for:
We also have a 50/50 Raffle, with the drawing to be held at the Outing Awards Dinner. We are selling raffle tickets now through the event. Tickets are $10 each and the winner need not be present.
If you are interested in Golf, Brunch, Dinner or Raffle Tickets, please call the Development Office at 908-352-0670 x 106. Printable Registration forms are available at the links above.
We hope you will participate in some manner. Any and all support is greatly appreciated and will be recognized!
Kean - SBDC invites you to a FREE Small Business Tax Workshop
Elizabeth Public Library Presents a Free Workshop:
Peace of Mind Event:
Easing the Stigma about Behavioral Health:
Tuesday, October 30, 2018
6:00 PM

The Park Savoy Estate
236 Ridgedale Avenue
Florham Park, NJ
The Trinitas Health Foundation
Proceeds benefit renovation of Trinitas Regional
Medical Center's Behavioral Health facilities.
Support RWJBarnabas Health and Robert Wood Johnson University Hospital Rahway:
Trinitas Health Foundation Presents Comedy Night:
Comedy Night featuring RITA RUDNER
Saturday, November 3, 2018
Union County Performing Arts Center, Rahway, NJ
Tickets starting at $22
Sponsorships starting at $500

Available for sale online.
For more information, contact Kim Boyer at (908) 994-8249 or kboyer@trinitas.org.
Beinhaker Law firm announces expansion:
THE

BEINHAKER

LAW FIRM IS PLEASED TO ANNOUNCE THE ADDITION OF ALLAN

MAITLIN

, ESQ. AND DAVID E.

MAITLIN

, ESQ. TO THE FIRM TO RUN OUR LITIGATION PRACTICE. IN ADDITION, PETER A. GREENE, ESQ. HAS ALSO JOINED THE FIRM, OF COUNSEL, AS A LITIGATOR AND ADMINISTRATIVE LAW ATTORNEY. WITH THIS CHANGE, WE WILL NOW BE KNOWN AS

BEINHAKER

,

MAITLIN
AND
GOODGOLD

.

David and Allan

Maitlin

, along with Peter
Greene, bring extensive experience and expertise to our litigation practice.

"With more than 100 years of combined experience, the addition of the

Maitlin

group significantly expands the depths of our litigation practice and the types of services we can offer to our clients. We are very excited to have them on board and anticipate the exciting opportunities that lie ahead for all of us" said the firm's Managing Partner, Mitchell

Beinhaker

.

"Joining with the

Beinhaker

Firm increases the areas of practice we can offer our clients. Both firms have similar working environments and commitments to their clientele. We are looking forward to
working
with the

Beinhaker

group and expand the opportunities for all our clients" said Allan

Maitlin

.
Beinhaker, Maitlin & Goodgold
(908) 272-2232
33 Bleeker Street, Suite 210
Millburn, NJ 07041
Have you taken advantage of this member benefit yet?
Finally A Dentist You Will Love To Go To ...
Our Qualified Dentists are recipients of the prestigious "America's Top Dentist Award", and you can be confident that you are in good hands.
The advanced dental care team is led by Dentist (Prosthodontist) Shankar Iyer DDS, MDS. Dr. Iyer is an internationally recognized authority on dental implants. He is a Diplomate of the American Board of Oral Implantology/Implant Dentistry and a Fellow of the American Academy of Implant Dentistry. Dr. Iyer has lectured in over 30 countries and presented at over 100 symposia in Implant Dentistry and Prosthodontics. He also had a term as the President of AAID (American Academy of Implant Dentistry.) MALO SMILE USA is the only entity in the United States whose medical staff participate in an exclusive and continuous training program with the world renowned MALO CLINIC, including MALO's ongoing research and scientific studies.
Malo Smile USA
908-527-8880
201-659-7717
201-549-8817
Having a Party? Let iParty Pix add to your entertainment!
New Jersey Advance Media is looking for your Nominations NOW:
Feel free to share this email with co-workers, friends or business associates you think would benefit from its information by clicking the "Forward this email" link below.
If you are not the original recipient of this email and would like to be added to our list contact our office at 908-355-7600 or email
lpaolella.gecc@gmail.com
Greater Elizabeth Chamber of Commerce Media Sponsor:
Thank you to our Sustaining Members:
Mark Your Calendar:
If you are not the original recipient of this email and would like to be added to our list contact our office at 908-355-7600 or email
lpaolella.gecc@gmail.com
Visit Our Partners
Click the Image