Please Welcome to the
Neighborhood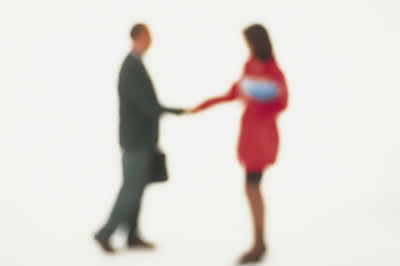 Personal Trainer, Pilates Instructor, & Group Fitness Instructor
Personal Trainer, Health Coach, & Yoga, Group Fitness, & Martial Arts Instructor
Personal Trainer
& Pilates Instructor
Personal Trainer
& Health Coach
A Try-fecta of Tips
1) Eat organic and in-season fruits and vegetables, such as sweet potatoes, pumpkin, broccoli and beets. They are more nutritious than other produce that have traveled far distances to arrive in our grocery stores. Plus, they do not contain harmful pesticides or chemicals. It's a win-win!

2) Change up your routine with interval training by incorporating intense, short bursts of activity with lower intensity recovery periods. This not only improves endurance and cardiovascular health but also helps to get rid of excess weight. And interval training boosts the immune system, helping your body fight off colds and other illnesses during this flu season.

3) Practice yoga daily to help stretch your muscles, calm your nervous system and balance your mind. Yoga is a great way to detox and de-stress the body while simultaneously getting a great workout. It requires focus and discipline but the rewards of health, wellness and longevity certainly pay off!
Contact Amanda for a free fitness assessment or 1st workout!
Exercise, Meditation
for PMS
Many of us females have to struggle monthly with the discomfort of PMS
(Premenstrual Syndrome). PMS is usually determined if you have these symptoms
Anxiety/tension
Mood swings
Aches
Changes in appetite/food cravings
Cramps
Decreased interest in usual activities
3 months in a row or more.
I suffer from PMS and have found that regular exercise helps tremendously with all my discomforts as well as meditation. Meditate outdoors 5 days before your Period for 5 minutes a day and you will instantly see the difference! The oxygen intake really helps balance the hormones in your body to relieve you from the causes of PMS. Hope this helps!
Refer Your Favorite Fitness Pro
Let new clients find them here. NeighborhoodTrainers is looking for great trainers and instructors in Manhattan, Brooklyn, Queens, Staten Island, & the Bronx.
Greetings!
Skip the candy for a few delicious, in-season fall fruits and vegetables! Scare off those calories this month with tips from Amanda, Andrea, Joshua, Roya, & Meredith.

Work off that first piece of Halloween candy by "Liking" us on our home page. It takes less than 5 seconds. You can also share the newsletter on Facebook or Twitter by clicking the buttons at the top. Thanks!
Happy Halloween!
Feeling Slouchy & Lethargic?
Andrea Parkinson Personal Trainer
Take a breath and exhale while lifting your navel towards your spine, pulling your shoulders down and back and lightly engaging your glutes. Whether you are seated or standing, you will improve your posture and get a small energy boost as well!
Contact Andrea to schedule your free 30 minute consultation or fitness assessment
. Start counting down now!
How Good is Your Yogurt?
Meredith Stewart Personal Trainer, Health Coach, Pilates, Yoga, & Group Fitness Instructor
Recently there has been a huge increase in Americans' yogurt consumption. Wonder why? Sure it's a healthy snack, has protein and good fats, plus calcium...but have you really read your favorite yogurt's label closely? I am often baffled by how marketing campaigns convince shoppers of the health benefits of their yogurt when really all they are selling is a glorified dessert!

Take a look at your favorite brand's label. First, look at the grams of sugar. Is it over 10? If so, there are better choices out there...I PROMISE!! Next, look at the ingredients list. Is "sugar" listed? (And you have to be a smart reader too - look for sneaky names like high fructose corn syrup, cane juice, molasses, brown rice syrup, etc). If so, this is ADDED sugar, the kind that contributes to added inches to your waistline. Some sugar naturally occurs in milk, and therefore yogurt, so there will always be some listed in the "grams" section, but there shouldn't be any form of sugar listed in the "ingredients" section.

"Fruit on the Bottom" varieties are the worst. I swear, based on the grams of sugar on the label, they must pour pie filling into the yogurt! If it tastes like a dessert, it IS one!! Venture to travel across the supermarket aisle and compare a "healthy" yogurt to the label of an ice cream. In many cases, they are too close for comfort!

I recommend Greek yogurt for two reasons - one, because it's made form goat's milk so the particles are smaller and easier for us to digest, and two, because there's no junk added! That's of course only true in the plain kind. Beware of adding a ton of honey to sweeten it up too (see my "pie filling" comment above - same difference!!)

Try these ideas out for yourself. Read the labels. Add your own fresh fruit and sweeten with stevia. Enjoy this wonderful, healthy snack in a way that you really can feel good about! Mmm, delicious!

Meredith Stewart is a certified weight management consultant working one on one in in doctor's offices around the city. Join one of her upcoming classes or inquire about working with her privately. 215.837.4621.
Exercise With Friends
Joshua Margolis Personal Trainer, Yoga Instructor, & Group Fitness Instructor
Accountability: you made your bed, now you have to lie in it. If you told someone you were going to meet them at a certain time, you have to stay true to them in addition to yourself.
Fun: The only thing better than working out alone is working out with a friend. It's social, it's convivial, and it's certainly better for you than a lunch date.
Variety: it truly is the spice of life. There are a lot of exercises that you need a buddy to perform. Boot camp is a great way to do that. Who knows, you might even make a new friend.
The Clean 15
Last month, we showed you the 2011 rankings for the "Dirty Dozen." The 12 fruits and vegetables that are most contaminated with pesticides, according to The Environmental Working Group, an advocacy nonprofit.
Here's the full list of the most pesticide-free fruits and vegetables in non-organic form:


1. Onions
2. Sweet Corn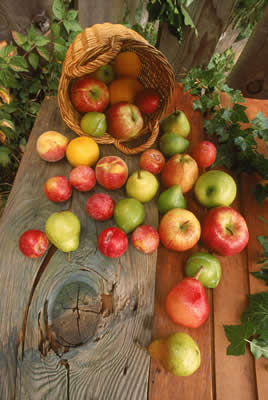 3. Pineapple
4. Avocado
5. Asparagus
6. Sweet Peas (Frozen)
7. Mangos
8. Eggplant
9. Cantaloupe (Domestic)
10. Kiwi
11. Cabbage
12. Watermelon
13. Sweet Potatoes
14. Grapefruit
Consider using the advanced search function to find a Nutritionist or health coach to find out about the "Clean 15".
Learn Your Body Mass Index (BMI)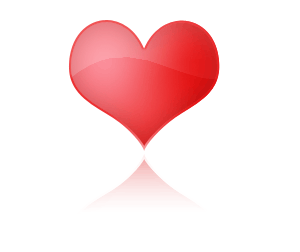 Body Mass Index (BMI) is essentially a height to weight ratio. Am I a healthy weight for my height.
Figure out your BMI now.
Underweight = < 18.5
Normal Weight = 18.5-24.9
Overweight = 25-29.9
Obese- 30 or higher
Remember, speak to your doctor before starting a fitness program and then seek out the right personal trainer for correct program design. Enjoy your workout!