From the Desk of the Library Director




Have you ever thought about how many movies use libraries as a backdrop? Think about Indiana Jones and the Last Crusade. Remember when Harrison Ford is trying to break the floor apart and the Librarian thinks all that banging is comin g from the little stamp he is using in the books. National Treasure 2 starring Nicholas Cage is another example. This movie calls to everyone's inner librarian as the characters wonder through the various rooms in the Library of Congress. You may even find yourself rubbing lemon juice on the back of old family documents in your house to see if there is a map to the world's greatest treasures. Or, what about the original Ghostbusters movie where the Ghostbusters team sees a floating ghost checking out a book. The Ghostbusters characters proceed to argue about how they are going to talk to the ghost because they are "professionals". I could go on and on citing libraries in our favorite movies.




Hollywood obviously realizes that libraries have a coolness factor. I can guarantee that you won't see a floating ghost checking out a book or witness a historical mystery being solved at the Nazareth Library. However, you will find literary gems, enthralling movies, and technology that will serve as your tools to pretty much anything you can imagine.

The library will be closed on Saturday, October 15. Enjoy the Nazareth Halloween Parade!
I invite you to join us in October to browse our
collection and take a pile of materials home with you.
October is the perfect time of year to slip on a light sweater and browse the stacks of the Library! Come find a literary treasure and when you get home, snuggle up with your first cup of hot apple cider of the season. Some of our new book arrivals include:

Ghosts of War

, by Brad Taylor,

The Tea Planter's Wife

, by Dinah Jefferies, and

Death of an Avid Reader

, by Brody Frances.
In addition to your leisure reading, remember the Library staff is here to assist you with your technology needs. The installation of our twelve new public workstations is complete. These work stations provide access to a host of work platforms and also the ability to print in color. We are here to help you accomplish your technology goals; please let the Library Staff know how we can assist you.
Have a safe and happy October, see you at the Library!
Holly Bennett
Library Director, Information Conductor, and Community Ambassador



Touch a Truck is a family event where kids of all ages can safely climb on their favorite things on wheels, like police cars, construction equipment, emergency vehicles, big rigs, and much more! You won't want to miss St. Luke's PennSTAR Helicopter touching down from the sky (unless it's needed for an emergency situation) and reading a book in the Bethlehem Public Library's Bookmobile.
In addition, every child who attends Touch a Truck this year will be
eligible for a chance to win a bicycle donated by Curts Cyclery in Nazareth
! When hopping on trucks wears you out, fuel up with lunch or snacks available for purchase on-site! At 2:00 there will be the parade of trucks as the vehicles exit the park.
Tickets/wristbands for adults and children are $5 each or five for $20 and can be purchased at the event. (Cash or check only. No credit cards.) The event will be held rain or shine. All proceeds from Touch a Truck benefit the Memorial Library of Nazareth and Vicinity.

We are happy to announce a
new monthly evening story time
for preschoolers and toddlers. It will take place on the 2nd Wednesday evening of each month from 6:30 to 7:00. The first evening story time will take place on Wednesday evening, October 12th. Children are welcome to wear a costume since the theme of the evening will be "Halloween." Since this is a new program, we are requesting that parents pre-register their children for this story time. Sign-ups for this event will begin on Saturday, October 1st in the Children's Room or by phone at 610-759-4932 ext. 4.
FALL CRAFTS NIGHT FOR THE ENTIRE FAMILY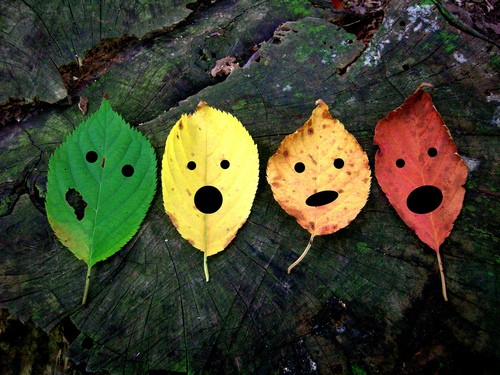 Get into the autumn spirit by coming to the Library on
Wednesday evening, October 19th at 6:30
to make
fall crafts
with the entire family. Sign-ups for this event will begin on Wednesday, October 12th only in the Children's Room. There is a limit of 30 children for this event.
GETTING READY FOR THE NOVEMBER BOOK SALE
Now that gardening season is almost over, October is the perfect month to "weed" your book shelves. From Monday, October 3rd to Saturday, October 29th, the Friends of the Library will be collecting items for the November 3rd to November 5th Book Sale.
You can donate popular fiction or nonfiction books, CDs, and DVDs that are in good or excellent condition. Textbooks, encyclopedias, magazines, cassettes, VHS tapes or soiled/damaged materials can not be accepted. A receipt can be given for donated materials for IRS reporting purposes; however, the Library cannot assess any value on donated material. Donated items should be dropped off at the Circulation Desk when the Library is open.

The Memorial Library provides meeting space to several adult book discussion groups. All of these groups welcome readers to join for any or all discussions.
T he
Nazareth Book Group
will meet at the Library on
Wednesday evening, October 12th from 6:30 to 8:00
to discuss
Harper Lee's
Go Set a Watchman
, the novel Lee first submitted to her publishers before To Kill a Mockingbird. Please call Amy at
484-767-8049
for more information. The
November 9th
book discussion will focus on
The Nightingale

by Kristin Hannah
.
The
Adult Book Club
is led by Memorial Library staff members. The next meeting
will be on
Friday morning, October 21st from 10:30 to 11:30
.
Isabel Allende's
first published novel
The House of the Spirits
will be discussed. The book details the lives of the Trueba family, spanning four generations and tracing the post-colonial social and political upheaval of Chile. The House of the Spirits is loosely based on Allende's own family. Please stop by the Library's circulation desk to register for this event. You will receive a free copy of the book when you register. Space is limited to 12.
The "
newest, yet un-named" book discussion group
will meet on
Friday morning, October 28th from 10:30 to 11:30
. This group is in the beginning stage of selecting books to be discussed and is a great opportunity to interact with fellow readers. If you are interested in getting involved, please contact Marie by email
msmatc10@hotmail.com
for more information.


NEILL HARTLEY AS ICHABOD CRANE
On Wednesday evening, October 26th at 6:30, professional actor Neill Hartley will be returning to our Library as Ichabod Crane in an all-new adaptation of The Legend of Sleepy Hollow. This one-man version of the classic horror tale is a fully staged presentation sure to delight and entertain. Following the performance, there is a short informational section about Washington Irving. Age suitability for the show ranges from age 6 to adult.
Seating is limited to 30 so please reserve your seat at the Library's Circulation Desk or call us at 610-759-4932 ext 1. This program is sponsored by The Friends of the Memorial Library of Nazareth and Vicinity.