The Birthday Wall: Create a Collage to Celebrate Your Child
by Dawn Herring
I'm excited to share with you my new e-book, The Birthday Wall, which is a detailed, step-by-step instructional book I've written that shows how to create a multi-dimensional, colorful visual collage to help celebrate your Child's birthday! As creator of this family tradition, I share how to research, plan, gather, create, and display all the elements of your child's Birthday Wall, which can enable you to validate, affirm and show appreciation for your child with who they are right now. You can buy it
here on Amazon or
here
on Smashwords
for just
$2.99

.
**A BIRTHDAY WALL STORY, FEATURING SARAH JOYCE BRYANT AND HER SON CODY**:
Refresh Your Work
Allow your

inner dreams

to initiate your very best

energy

to create the most awesome work day you've ever had. When you derive the energy from your

authentic dreams

and translate them into your daily work life, you actually activate the

essence of who you really are

. Make your work day dreamy.
Refresh Your Home
What would your "dream" home look like? Would it be

elegant with spare furnishings

? Would it be a

rustic cabin

in the woods? Or maybe an

RV

would do with just enough space to engage in your refreshment? Record the details of what you dream for your

surroundings.

Then choose one small change you can make to manifest that Dream.
For Your Journal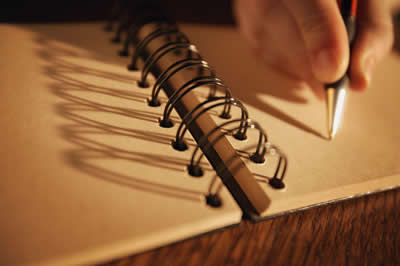 Journaling Tip:
Journals are the perfect place to record our dreams in full detail to initiate their discovery and manifestation.
***
Q: Do you take time to record what you dream, or do you find your journaling time more practical and realistic?
Most of the time I focus on the practical side of life, but there are times when I know what what my "dreams" entail and I write down a detail or two. My journal is the place to experiment with where I could go and what I could do. Who knows where that could lead?
You're welcome to join me in a new journaling exercise for your emotional awareness that I published in Outlet E-zine and am actively engaged in with my journaling practice.
You're welcome to share your discoveries by replying to this issue of Refresh Journal!
***
You're welcome to reply to the weekly journaling question; I may share it in a future edition of Refresh Journal.
Your Authentic Self
You're welcome to subscribe to my blog Refresh with Dawn Herring so you will always get my latest posts in your email to read at your convenience.
THE ARTIST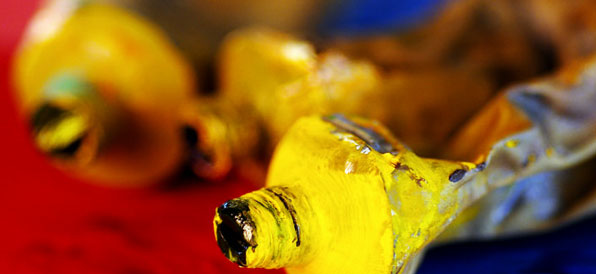 I love the whole process I create for myself when I dream my art into something visual.
I call it "Intuitive Painting."
There was a time when I only replicated images I already had.
It wasn't until I discovered watercolor that I began to experiment and create images simply from my mind...or what I dream in my imagination.
There is nothing else like putting something on the page that comes from the heart and soul.
Makes the artistic expression rather dreamy...
I grant myself permission to love myself truly, madly, deeply -- and then share that love with the world."
#JournalChat special guest, journal keeper, author and friend,
for her encouraging and appreciative words:
"Thank you for all you do in guiding and mentoring us in the journaling community."
Have you ever caught yourself day dreaming about something you've wished for for a long time?
Have you always said, "Only in my dreams"?
Our dreams MATTER, no matter their form or purpose or reason, when they come from the heart, from who you really are.
That means it's OK to not only allow yourself to dream, but to actually focus on what that dream means to you. Why do you dream this? What does it carry for you? What meaning do you derive from it?
What dimension of your life does this dream you dream really mark?
Is it the day-to-day reality of what you experience based on the choices you've made so far? Or is it something that feels so big, you don't know what to do with it?
Sometimes if you take something that feels too big, you can shrink it down to size and make it more do-able, not as overwhelming to take on. If you can determine the specifics of what you desire the most, that can help you gain clarity on the necessary steps you can take to get one step closer to your dream.
If it is more related to your day-to-day experience, find the areas in your life that perhaps create resistance for you and dismantle them one by one to determine why they slow you down. Then take a step toward creating the most uplifting energy in alignment with your dreams, no matter how big or small.
We touched on creating your dream day and life using our journals for discovery and inspiration during our latest session of #JournalChat Live with our special guest, Isabelle Rizo, with our topic, Your Journaling: Day Dreaming. Highlights are below.
Also included are refreshing tips for your work and your home, plus a love-focused song by Selena titled, "Dreaming of You."
Your dreams are there for a reason; don't discount them. Give them space, energy, and consideration when they come from the inside and ring true. Your heart will thank you.
And thanks for making Refresh Journal part of nurturing your dreams.
Your Refreshment Specialist
Host of #JournalChat Live and #JournalChat Links edition
#JournalChat Pick of the Day for week ending 5/24/13:
Tuesday's Pick: DIY Solo Retreat: Portrait of Self by Tina Bradley
Thursday's Pick: Your Journaling: Day Dreaming #JournalChat Live Transcript
Friday's Pick: #JournalChat Links Edition on Holiday
**This link has been chosen for Pick of the Week; please read about this week's #JournalChat Live topic in the box below.
JournalChat Pick of the Week:
Is there someone is your life who you have been close to who passed on and you aren't sure what you can do to keep their memory alive?
Journaling can be just such a tool to help you stay connected to that love, especially when it was a relationship that nourished and changed you for the better.
Kathleen shares in her post how she gave her Mom a journal to help her deal with the loss of her beloved husband who passed away. It has given her solace and a way to connect and honor the love they shared by writing her thoughts and expressing her grief.
For this week's #JournalChat Live, we will discuss how we can use our journals to help us "stay in touch" with those we love who have gone before us, whether a family member, a close friend, or spouse/significant other. Sometimes honoring the love you shared can help with the loss and initiate healing from the space they leave behind. Our topic will be Your Journaling: Honor the Love.
You're welcome to read this post prior to the Live chat on Thursday, and perhaps write an entry about you could use your journal to express and honor the love you have shared with one who has passed on. You're welcome to share any discoveries you've made during our chat.
So join us on Thursday, May 30, 2013 at 5 p.m. EST (2 p.m. PST) for #JournalChat Live on Twitter. Be sure to use the #JournalChat hashtag in your tweet! I recommend tweetchat.com.
Highlights from #JournalChat Live
Our topic for #JournalChat Live this past week was Your Journaling: Day Dreaming as we discussed using our journals to determine our idea day/life. Highlights are below.
Here are insights from our special guest, Isabelle Rizo, and her post, Creating the Space for Self Exploration:
I found this exercise very enlightening about myself and my goals. [Isabelle] shares the importance of getting out the bad energy on the page first before getting to the rest. After letting everything out, I discovered the bare bones of what my ideal day/Life looked like. I think writing is excellent for clarity about ourselves and our lives. I think that is a great approach to life! I believe we do not let ourselves have as much fun as we need to! [I love Isabelle's multi-dimensional approach]: Write it, Draw it, Visualize it. I did Julia Cameron's Morning Pages and found it helpful, especially with the ideal day. This is a tool I use to get clarity on my goals when I'm losing direction. I want my intention of whimsy, approachable-ness, and inspiration to come clear in everything I do!
Here's my point of view and insight:
Journaling is a fabulous practice for self exploration and discovery, even with just one entry. Just putting words on a page from your personal point of view can reveal so many things with just a few sentences. An Ideal Day: What comes to mind when you think about that? The sky is the limit when you use your journal to answer. That's what I love about journaling; You can apply it to any area of your life and make a perfect, custom fit to your preferences. Journaling brings clarity so we can get more "clear" on our vision for a day we desire. Being proactive with our journaling, our refreshment, and with our ideal day is necessary. I always recommend DAILY refreshment authentic to your personality. Journaling helps us figure that out.
From Nathan Ohren:
I also find "dumping" onto the page can clear my mind; ease myself into focusing more on what I want. Also a great journaling question when facing an obstacle: "How can I make this more fun to solve?"
From Madeline Sharples:
Art and music and sports are so important to learning. They help make it fun. I don't think we ask [are we having fun yet?] enough. It's a great topic for journaling. I journal in the morning, not first thing. I did morning pages when I worked full time so they were evening pages.
From Michael Pearlman:
Separate intention of fun and joy from distinct egoic constructs of pain and lack. Joy and love is our truth. Where we fail is in not imagining the enormous potential of the possibilities of our lives. Can we not give ourselves permission to reach for our highest aspirations? Why settle for crumbs?
From Susan Ekins:
I like setting boundaries-letting myself "dump" for awhile and then being more proactive in solving my problems. It's also good to sometimes think of our ideal day 10 years from now, or 20. Helps in setting goals or vision. One time I realized through journaling that I hadn't celebrated recent successes. I celebrated by "taking a walk proudly." Encouraging ourselves to risk is a great byproduct of journaling.
And to Summarize:
Journaling is a GREAT tool to help us determine those steps toward our IDEAL day.
Use your journal to determine what you ideal day would look like; then take those initial steps to make it a reality! And have FUN.
Check out the transcript for #JournalChat Live on 5/23/13. Special Thanks to Isabelle Rizo for her fabulous post, Creating the Space for Self Exploration , which was our journaling resource for this week's live chat.
Join us on 5/30/13 at 5 EST/2 PST for our next session of JournalChat Live. Topic is in the section for Pick of the Week.
SPECIAL FEATURE
YOUR AUTHENTIC REFRESHMENT
Interviews of Engagement
An Authentic Refreshment is one that enables you to
appreciate
yourself for who you really are, validate your emotions and feelings, and nurture your soul.
From my new blog,
Your Authentic Refreshment, I am featuring interviews from folks who have found and engage in their authentic refreshment and how it enhances and adds value to their daily life experience.
If you have an authentic refreshment you would like to share, please reply to this issue of Refresh Journal and I will give you the details!
***
FOR THOSE OF YOU WHO ARE
STILL LOOKING FOR YOUR AUTHENTIC REFRESHMENT, I HAVE GOOD NEWS FOR YOU!
You are now able to purchase a
30 minute Refresh Session, by phone or Skype, to work with me with the goal of discovering
Your Authentic Refreshment!
For just $25, you will be able to ask questions, set goals, activate your intuition and give space for your refreshment all under the structure and guidance I will provide as Your Refreshment Specialist.
Love is Dreamy...

Dreaming of you-Selena with lyrics
Make this week your dream time, focusing on the life you want to realize. Share your dreams with a trusted friend for some valuable feedback and see where it takes you. Then encourage that friend to realize their dreams too.
May all your dreams come true!
Dawn Herring
Host of #JournalChat Live and #JournalChat Links Edition on Twitter
Author of The Birthday Wall: Create a Collage to Celebrate Your Child