Prepare for 'Pastor Appreciation Month'
The Bible teaches us to give honor to whom honor is due. I do not know of any position in the Church that deserves more honor than a God-called, God-anointed pastor. A pastor is a shepherd, a minister in spiritual and jurisdictional charge of a church congregation or community.
Jeremiah 3:15 states, "And I will give you pastors according to mine heart, which shall feed you with knowledge and understanding." Again in Ephesians 4:11-12, "And He gave some apostles; and some prophets; and some evangelists, and some pastors and teachers for the perfecting (maturing) of the saints, for the work of the ministry, for the edifying of the body of Christ."
Today we have many preachers (ministers) with various callings and giftings that are well-trained and equipped in their ministry, but not every minister has a pastor's heart. All are needed and have a unique role to play in the body of Christ, but true pastors according to God's own heart are few. My personal prayer is, "Please, God, give us more!"
Read more.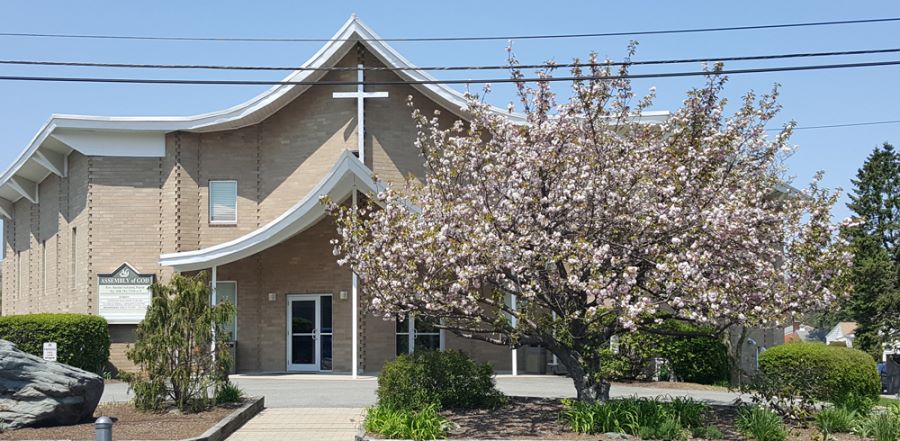 AG: Pastor Faces Gunman in Church Foyer
Pastor Randal H. Ackland glanced at his watch. Time was of the essence. He had less than 25 minutes before the church campus and daycare would begin teeming with parents dropping off their children. Less than 25 minutes to somehow disarm or bring about the peaceful departure of the disheveled and, at best, unstable gunman that was now sitting in the church foyer.
Read more.
PAOC: Rise Up Canada - A Call to Prayer on October 18
"So I sought for a man among them who would make a wall, and stand in the gap before Me on behalf of the land, that I should not destroy it; but I found no one" (Ezekiel 22:30, NKJV).

Looking through the historical lens of our nation, it is evident that Canada was given to early Catholic and Christian forefathers who have toiled hard to build up this nation. Their prayers and strong biblical principles in mind have heavily influenced Canada. Read more.
IPHC: Three Vital Lessons From One of Our Founders
George Floyd Taylor was an amazing man. He was one of the earliest members of the Holiness Church of North Carolina and a leading figure in the IPHC following the 1911 merger in Falcon, North Carolina. Despite a congenital handicap, he worked tirelessly for the cause of Jesus Christ. He was an avid reader and student, and he earned a master's degree from the University of North Carolina.
Read more
Foursquare: 'Restored by Jesus' is Foursquare's 2019 Theme

Foursquare's founder, Aimee Semple McPherson, made a huge focus about Jesus. She once said: "We are all making a crown for Jesus out of these daily lives of ours, either a crown of golden, divine love, studded with gems of sacrifice and adoration, or a thorny crown, filled with the cruel briars of unbelief, or selfishness, and sin."
Read more
PCCNA 2019 Annual Meeting: Celebrating 25 Years of Breakthrough
Twenty five years ago, the 'Memphis Miracle' that spurred the creation of the Pentecostal Charismatic Churches of North America was born. PCCNA is remembering that miraculous moment when a white Assembly of God pastor, Donald Evans, washed the feet of a black minister, Bishop Ithiel Clemons of Church of God in Christ. Pentecostal historian, Dr. Vinson Synan, recounts
that moment here that broke walls down
between black and white Pentecostals.
On March 19 - 21, PCCNA members and friends will gather to commemorate that historic occasion as well as celebrate the future of next generation of leaders in the church. A service will be held at Mason Temple on Tuesday, March 19 which is open to the public. Here are the details about the 2019 PCCNA Annual Conference:
Where: Memphis, TN

When: March 19 - 21, 2019
Venues: The Guest House at Graceland (Hotel),
3600 Elvis Presley Boulevard
Memphis, TN 38116 (901) 443-3000

Church of God in Christ World Headquarters
Mason Temple
930 Mason Street,
Memphis, TN 38126 (901) 947-9300
Highlights:

25th anniversary of PCCNA and the Memphis Miracle.
Experience the grand celebration at Mason Temple on Tuesday evening, March 19th.
Pentecostals celebrating the 500th anniversary of the Protestant Reformation with a tree planting at Mason Temple, March 19th .
Prescreening the 20th Century Fox movie, Breakthrough, to be released in theaters April, 2019. A miracle resurrection story.
Passing a Spirit-Empowered Faith to the Next Generation - launching a visionary three-year initiative with Spirit-filled Next Gen leaders present from multiple PCCNA member denominations and church networks
Registration:

Members and sponsors only: October 1 - December 31, 2018
Visitors and guests: January 1 - February 15, 2019
Registration limited to 200 guests
Community welcomed and invited to attend Tuesday evening, March 19th celebration without registration
" But you will receive power when the Holy Spirit comes on you; and you will be my witnesses in Jerusalem, and in all Judea and Samaria, and to the ends
of the earth." Acts 1:8 (NIV)
Jeff Farmer, President

Pentecostal/Charismatic Churches of North America