eNEWSLETTER
November 2016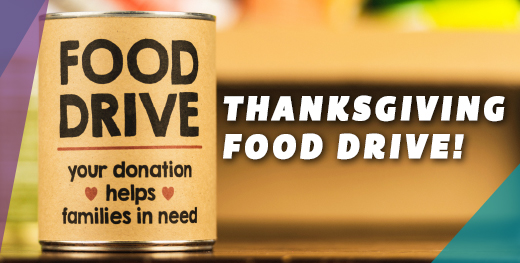 Thanksgiving Food Drive Benefiting Shane Gives Thanks

Give back this holiday season by donating to our Thanksgiving Food Drive from now until November 16th! All donations will benefit Shane Gives Thanks, a local non-profit started by 9 year old Shane to make sure everyone has food at Thanksgiving. Everyone who makes a donation will be entered for a chance to win a $75 Stop & Shop gift card, so be sure to bring your donations to our Main Branch during business hours!
Don't Fall Behind on Financial Planning




Deciding between renting or buying a home? Are you aware of the financial benefits of a mortgage? Our financial planner, Phil Lennox, LUTCF, can help you set short- and long-term financial goals. Contact him today at 800-279-8038 to make an appointment!
Enjoy a Stress-Free Holiday Season with
Our Visa® Credit Card

Don't stress about your holiday spending or rack up balances on high interest rate store cards – we're here to help! Our Visa® Credit Card has a low balance transfer rate of 4.99% for 12 months, no balance transfer fees, a $10,000 limit and a rate as low as 9.90%! Apply for the Visa® Credit Card today to start earning rewards through our uChoose Rewards Program and enjoy a stress-free holiday season.
Rates are determined by credit history. Your rate may be higher than the above stated rate. Membership eligibility required. Some restrictions may apply.

Don't Spend a Fortune This Thanksgiving!

Hosting Thanksgiving dinner can get expensive, quickly. Avoid spending a fortune this Thanksgiving by trying out some of these discrete money-saving ideas for your big meal.

Keep Up with Us on Social Media!
Want to stay up to date with our important announcements, fun activities and helpful financial tips? Like us on Facebook and follow us on Twitter – you won't regret it!