November 2015
Brought to you by Dairy's Professional Development Organization®
SETTING COWS UP FOR SUCCESS. . .
Jarrod Kollwelter of JC-Kow Farms
Jarrod Kollwelter, Whitewater, Wis., says it's the "little things" that help the JC-Kow Farms' herd achieve an impressive rolling herd average of over 40,000 pounds of milk. Since returning from college to his family's dairy 13 years ago, Jarrod says he simply focuses on the little things, while keeping the big picture in mind, to set the cows up to succeed.
The dairy's best cow made over 60,000 pounds of milk in her third lactation and was bred back each time on the first try. The dairy's calving interval is 13.2 months and conception rates have moved to nearly 60 percent.
Expanding from 50 cows in a stanchion barn to its current 190 cows, this dairy has plans to grow from within until it reaches 300 cows. The dairy's freestall barn has a 300-cow stall capacity.
To help set its cows up for success, JC-Kow Farms:
* Uses a TMR mixer, as the "cows need consistency."
* Provides cows the space they need, with stalls "designed for maximum cow comfort."
* Has long-day lighting, fans, sprinklers and sand beds in the barn, providing year-round cow comfort.
* Collaborates with their veterinarian and nutritionist to determine nutritional needs.
* Grows their own forages and closely monitors them, as "good forages help to keep the cows healthy."
* Zeroes in on genomic selection and the ET work to develop "functional" cows with "more milk and more components."
* Employs genomic testing and tries to stay on the cutting edge of genetics.
* Ultra sounds for pregnancy at 25 days, which has resulted in less lag time between servicing open cows.
* Houses calves in individual hutches and feeding them three times a day, something Jarrod says has resulted in an improvement in first-lactation production.
Inspired by his dad's ability to manage a herd for high production, Jarrod explains that he has made an effort to learn as much as he can-wherever he can-about management as well as improving the genetics in a herd. Two key sources from whom he gleans ideas, he says, are other producers and dairy specialists while attending PDPW events.
WARNING: SAMPLING ERROR FOR SOME FEEDS IS LARGE
Despite good samples being the cornerstone of good diet formulation, researchers contend that sampling error for some feeds is large. Dr. William Weiss and Dr. Normand St-Pierre, Department of Animal Sciences, The Ohio State University, point out that "if sampling technique is poor and the uncertainty surrounding feed composition data is expressed as plus or minus several percentage units, using nutritional models that formulate diets to the tenth decimal place will not result in well formulated, consistent diets." Thus, they urge dairies to develop and follow good SOP for sampling. They suggest taking multiple samples of feeds to monitor sampling variation and, to reduce the impact of improper sampling, using averages of composition data rather than data from a single sample. To read more click here.
COWS NEED WATER TOO
While dairy producers know that water is the most important essential nutrient for living organisms, Maegan Weatherly and Dr. Phil Cardoso, University of Illinois, have discovered that water management is often overlooked on dairy farms. "For the lactating dairy cow, water is not only important for maintenance of life, but is also essential for growth, reproduction and lactation," they state. Noting that water constitutes about 87 percent of milk and many lactating dairy cows may produce up to eight gallons of milk per day, Weatherly and Cardoso discuss water trough design and water quality issues so dairy producers can reach their milk production goals. To read more click here.
SCORING SYSTEM HELPS IDENTIFY CALVES WITH RESPIRATORY DISEASE Improving respiratory disease detection in pre-weaned dairy calves may be as simple as performing twice weekly respiratory-screening exams. Developed by Drs. Sheila McGuirk and Simon F. Peek, University of Wisconsin-Madison School of Veterinary Medicine, the scoring system involves assigning severity scores to rectal temperature, cough, nasal discharge and ear discharge or position and can be used to distinguish affected from unaffected calves. McGuirk says that "until more comprehensive, practical and affordable respiratory disease-screening tools are validated, timely diagnosis of respiratory disease can be facilitated using a standardized scoring system." She adds that early detection, coupled with appropriate diagnostic testing and effective treatments, should result in minimizing antibiotic use, disease recurrence, chronic respiratory disease cases and endemic dairy calf pneumonia. More information can be found in this
article
.
OFFER WATER TO CALVES AT 1 TO 2 DAYS Research shows the average U.S. dairy is first offering water to calves at 15.3 days of age. That's not early enough argues Tom Earlywine, director of nutritional services for Land O'Lakes Animal Milk Products. Instead Earlywine advises dairies to offer calves water at one to two days of age to encourage calf starter intake. "Water may be the most overlooked aspect of many calf-raising programs," Earlywine states. In an article for Progressive Dairy Canada, Earlywine stresses that water is important to calves for rumen development, improved grain fermentation and better starter intake. He encourages water testing, offers tips to knowing how much and when to give water, etc. To read the entire article click here.

IS BREEDING YOUR HEIFERS TOO EARLY OR TOO LATE HURTING YOUR PROFITS? Dairy farmers can capture the most profit from heifers by calving them at the right time. But what is the "right time"? Data from more than 13,000 dairy farms indicates the average calving age for DHIA herds ranged from 25 months to 27.3 months, with the minimum age at first calving 20 months and the max age at 30 months. Discover the results of this study and several others by clicking here. Also, Find out what Dr. Paul Fricke, University of Wisconsin-Madison, reveals about calving heifers at three different ages: 20 months, 24 months and 32 months.
For your business mind...
IT MAY BE TIME TO SPEAK TO EMPLOYEES
Human resources experts at
Maximum People Performance offer these three tips to help improve the workplace:
1) Give regular and frequent feedback. Just like you need feedback from your employees in order to keep your business running smoothly, your employees need feedback from you.
2) Be appreciative. Let your employees know when they've done something right. There is nothing more motivating than a genuine "thank you" or "good job."
3) Don't rely on the open-door policy. Don't wait for people to come to you. It's important to check in with your employees regularly to ensure everything is going well. Consider scheduling

one-on-one time to strengthen your communication.
BOOK REVIEW: THE SOFT EDGE: WHERE GREAT COMPANIES FIND LASTING SUCCESS
I
n the first chapter, author Rich Karlgaard, publisher of Forbes magazine and author of its "Innovation Rules" column, discusses what he calls the three-sided triangle of business: the bottom is the Strategic Base, the left side is the Hard Edge and the right side is the Soft Edge.
After spending time addressing the Hard Edge-traditional operations, ratios, measurements and systems of running an effective organization, Karlgaard moves on to the essence of the book: the Soft Edge-what he defines as "the expression of your deepest values."
He identifies five key variables that make up every organization's "soft edge" trust, smarts, teamwork, taste and story-and shares stories of companies such as Apple, FedEx and Northwestern Mutual that have leveraged their soft edge alongside strategy and execution, allowing them to fuel growth and weather hard times. If you want to boost innovation, build your brand and increase employee commitment, this book is worth the read.
UW DISCOVERY FARMS CONFERENCE: FEASIBLE SOLUTIONS THAT BENEFIT THE FARM AND WATER QUALITY
Farmer-tested, environment-approved, practical farm management solutions that benefit both the farm and water quality will be shared at UW Discovery Farms Conference, Dec. 15, in Wisconsin Dells. The conference will feature two farmer panels that will share their experiences with manure incorporation equipment and assessing nitrogen use efficiency. Experts from Minnesota, Pennsylvania and Wisconsin will provide insight and information regarding regulations, technology and resources available to farmers. Attendees will be given ample time to engage one-on-one with experts and farmer panelists. To read more visit their site.
Opportunities to learn...
DAIRY FEED & NUTRITION CONFERENCE: 1 DAY, 3 DATES, 3 LOCATIONS
Designed for herdsmen, feed managers, feed specialists and others who take part in managing a dairy herd's food supply. This conference will dig in deep on today's feed tests, dry cow diets, fungus disease in silage and how to grow your production average beyond 90 lbs. of milk per cow. Conference presenters - Phil Cardoso, DVM, PhD, University of Illinois; Gordie Jones, DVM, and an independent dairy performance consultant, Neekosa, Wis.; Randy Shaver, PhD, University of Wisconsin-Madison - will address a dairy producer's every-day dairy feed and nutrition challenges from a 360-degree angle, plus answer top-of-the-mind questions at the end of the conference. The PDPW Dairy Feed & Nutrition Conference dates and locations: Tuesday, Nov. 17, Arlington, Wis.; Wednesday, Nov. 18, Appleton, Wis.; and Thursday, Marshfield, Wis. The PDPW Dairy Feed & Nutrition Conference has been accredited for up to 6.1 CEU credits from the University of Wisconsin School of Veterinary Medicine and for up to 4.0 CEU credits from ARPAS. Walk-ins are welcome. Click here to view the flyer or register online.
Dr. Pam Ruegg
REGISTER NOW FOR 3 PDPW WORLD CLASS WEBINARS
Register today for the Wednesday, Nov. 18, "Impact of Bedding Choices on Udder Health of Freestall Herds" with Dr. Pam Ruegg, DVM, University of Wisconsin-Madison. Ruegg will discuss bedding choices and recent results of a study on bedding choices conducted on Wisconsin dairy farms, covering differences in milk yield, somatic cell count and other measures of udder health. The webinar will be presented live on Nov. 18, from noon to 1 p.m., with a recorded version available to individuals who have pre-registered. The next session of this three-part World Class Webinar, "Using Key Performance Indicators to Manage Udder Health," will be delivered live on Wednesday, Dec. 2. Dr. Ruegg will review and prioritize key performance indicators that simplify managing udder health and the milking center. You will learn the importance of not only measuring, but managing what you measure. Pre-registration is required. The last session of this three-part webinar series will be held Jan 6, 2016 from noon to 1 p.m. and will cover "Treatment Update: 5 Keys to Maximizign Results of Clinical Mastitis Treatments". To get more information or to register click here.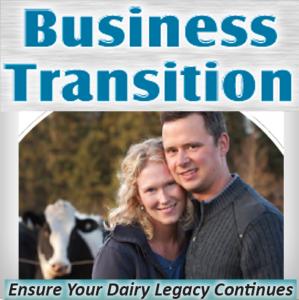 SEE YOUR DAIRY LEGACY CONTINUE Gather insight from two leading communication and legal experts - agricultural attorney George Twohig and Andy Junkin - during a full-day PDPW Business Transition Workshop. Your choice of three dates and locations: Tuesday, Dec. 1, Wisconsin Dells, Wis.; Wednesday, Dec. 2, Wausau, Wis.; Thursday, Dec. 3, Appleton, Wis. Explore decision-making strategies, goal setting and proactive communication that will allow for a smooth business transition. Gain an understanding of the legal and financial perspectives, igniting ideas on how to proactively shape your business model prior to the transition process. The PDPW Business Transition Workshop has been accredited for up to 4.0 CEU credits from ARPAS. Walk-ins are welcome, with pre-registration encouraged. Visit our website for more information and online registration.


MAKE YOUR DAIRY A PLACE OF OPPORTUNITY Dairies with a workplace environment that captures the advantages of diverse perspectives benefit from increased productivity and worker satisfaction and safety. The PDPW Multi-Cultural Management Workshop, Dec. 8-9, will be held in Green Bay, Wis. We will look at cultural differences linked to various countries as well as those related to beliefs, values, traditions and multiple generations. Trainers Dr. Noa Roman-Muniz, Extension Dairy Specialist, Colorado State University, and Tom Wall, a Wisconsin-based dairy coach, will give you the tools to build winning teams and to become a more effective, respected manager. Farm owners and mid-mangers are encouraged to attend the workshop as a team. If you can't make that happen, then benefit your farm by sending one key person. The workshop has been accredited for up to 12.3 CEU credits from the University of Wisconsin School of Veterinary Medicine and for up to 5.0 CEU credits from ARPAS. Pre-registration for this workshop is required. Click here for see the complete brochure or register online.

TRAINING THE TOP TIER OF OUR DAIRY INDUSTRY
Dairy owners, managers, industry directors, processors, marketers and distributors will grow and gain valuable knowledge as they are put alongside other professionals in the food system during the 2016 Managers Academy for Dairy Professionals

™

. Set in San Antonio, Texas, Jan. 19-21, 2016, this elite business training will address conflict management, tackle dairy crises and give you a specialized edge to proactively position the security of your business brand. Day 1 and Day 3 of in-class executive-level training will feature "Be a Bridge Builder," Dr. Becky Gross-Stewart, president of Building Bridges, and "Crisis Communication Preparedness Plan-Got One?", Linda Basse Wenck and Jane Duke, MorganMyers. Day 2 will consist of three out-of-industry tours where you can learn from their executives and borrow an abundance of ideas: HeartBrand Beef Inc., Kitchen Pride and Tejas Rodeo Company.
This program is accredited with the University of Wisconsin-School of Veterinary Medicine for up to 23.7 CEU credits and with ARPAS for up to 4.0 CEUs. Register today as space is limited to 100 participants. For more information click
here
.
TO OUR PDPW SPONSORS
who
support continuous improvement for the dairy industr
y.
T
hey believe in producer leadership and place a high value on lifelong
education for those involved in the dairy industry. We deeply respect their commitment to us. It is by this partnership that we c
ontinu
e to build a strong industry filled with capable professionals. Click
here
to see a list of our sponsors. If you interact with any of these companies, please thank them for supporting PDPW!
PDPW Education Calendar
November 17, 18, 19
Dairy Feed & Nutrition Conference, Arlington, Appleton, Marshfield, Wis.

November 18

World Class Webinars - Impact of Bedding Choices on Udder Health of Freestall Herds with Dr. Pam Ruegg - Online
December 1, 2, 3
Business Transition, Wis. Dells, Wausau, Appleton, Wis.
December 2
World Class Webinars - Using Key Performance Indicators to Manage Udder Health with Dr. Pam Ruegg - Online
December 8-9
Multi-Cultural Management Workshop, Green Bay, Wis.
December 17
Dairy's Visible Voice, Building a Proactive Communication Plan for your Farm, Appleton, Wis.

January 6, 2016

World Class Webinars - Treatment Update: 5 Keys to Maximizing Results of Clinical Mastitis treatments with Dr. Pam Ruegg - Online

January 19-21, 2016

Managers Academy for Dairy Professionals

™

- San Antonio, Texas

February 1-13, 2016

International Dairy Tour: New Zealand (SOLD OUT)

February 16, 17, 2016


ACE Regional Meeting - Eau Claire, Wisconsin Dells, Wis.

March 15-16, 2016

Cornerstone Dairy Academy

™

- Madison, Wis.

March 16-17, 2016

Business Conference - Madison, Wis.

April 16-17, 2016

Youth Leadership Derby - Brillion, Wis.
STAY CONNECTED