Greetings!

For many of us, this month will mark the beginning of another church, school, or community choir year. This prayer from the
Book of Common Prayer
1979 says it wonderfully, as we consider the weeks and months ahead:
O God, whom saints and angels delight to worship in heaven: Be ever present with your servants who seek through art and music to perfect the praises offered by your people on earth; and grant to them even now glimpses of your beauty, and make them worthy at length to behold it unveiled forevermore; through Jesus Christ our Lord. Amen.
May each of us, and those we serve, be blessed with a multitude of those glimpses in this new choir year.
Soli Deo Gloria,
Andrew Walker
President, RSCM America
andrew@stmichaelschurch.com
Choral Anthem Competition

In case you missed the lead article in our
Summer 2013 Newsletter
, here is a link with full details about RSCM America's
Choral Anthem Competition
, including an application form!
Reminder:
The deadline for submissions is
Friday, November 1, 2013!
Correction:
It was previously stated that the BCP Psalms are under copyright. Thank you to one of our members who correctly pointed out that, as stated in
this document
(right hand column, half way down the page), "The BCP is in public domain. This means that no copyright permission is required." So if you wish to use a psalm from that book, select it and write away to your heart's content, worrying not about copyright issues for the text!
Question:
What about something I wrote 5-10 years ago? As noted in the
requirements
, as long as you have five or fewer published items to your name, if your piece from 5-10 years ago has never been published--and your choir always raves about it every time they sing it--send it in! Just 20 submissions received with $25 entry fees will net a winning prize of $500! The requirements do note that "the winning entry will win the combined total of the entry fees less any expenses," but by using e-mail for all communication we anticipate that expenses will be minimal, if any. A 21st entry would easily cover any mailing costs that might be incurred.
RSCM America Choir at Westminster Abbey

Also in our
Summer 2013 Newsletter
was an article about our adult choir-in-residence opportunity at Westminster Abbey in late December 2014. When your adult choir starts up again for the season this month or next, we encourage you to:
Have this detailed Information and Audition Form
ready to either e-mail to ALL of your choir members age 21 and above or perhaps to print out and hand out at the first rehearsal.
Reiterate that we are looking for 16 sopranos and 8 each of the other three voice parts, and that the number of singers that Westminster Abbey can comfortably accommodate has dictated these limits.
Remind them that the deadline for sending in that audition CD, e-mailed video and audio file, or ooVoo video conference with Andrew Walker is Friday, November 15, 2013. That date was chosen to give Andrew and Bruce Neswick enough time to choose the final 40 participants by December 31, 2013, let them know, and allow 12 months for folks to put aside some money and savings each month to help pay for the trip.
If the following applies to your church, one which may have never travelled abroad, you could introduce this project something like this: "Here at St. Swithun's-by-the-Swamp, I have always read CMQ, the RSCM America Newsletter, and AGO magazine, and noted how choirs go "across the pond" to sing at those wonderful cathedrals in the U.K. How could we ever do that with our financial resources, I ask? Well, someday we may well do that, but until then, RSCM America is putting together an auditioned group of 40 singers to represent the American branch and sing four Evensongs at Westminster Abbey right after Christmas in 2014. I know some of you would jump at this opportunity! So...here is the information, and please contact me as soon as possible to arrange a time when we can videotape your audition!"
We are looking forward to this exciting time. To date, with most choirs not even up and running yet, we have already had ten inquiries about auditions!
P

sallam

S

piritu

e

t

Mente

!
RSCM America promotes excellence in church music practice and choral singing, is part of the worldwide network of The Royal School of Church Music, and works in collaboration with Westminster Choir College of Rider University.
Position Available on RSCM America's
Board of Directors

We are looking for you!
RSCM America's
Board of Directors
invites your recommendations to fill one vacant spot on the Board.
Click here
for basic information and a recommendation form. You may submit your own name for consideration. Please remit this form to the
RSCM America Office
by
Friday, October 18!
Questions? Please contact
Andrew.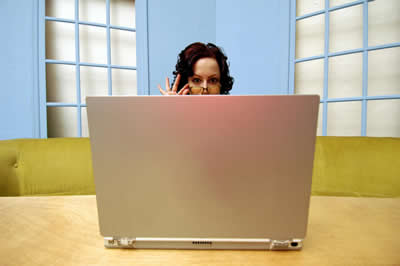 We have four quick questions to ask you! Please
click here
!
RSCM News from Around the World
Read and/or watch this inspiring RSCM
Music Sunday sermon
about daily singing of the Magnificat (and the question "Is music always good?") from St. Mary's Cathedral, Glasgow, Scotland
We encourage young organists with our Organ Scholar programs at the
Summer Courses
; many AGO chapters offer funds for organ lessons to aspiring young and talented organists; and the same is done in the U.K.
Here is a program at York
.
An idea from Dublin, Ireland --
"Instant Evensong"!
A most interesting news article in the
Picayune Item
about a third-annual Choral Festival at St. Paul's Episcopal Church in Picayune this past May, in which the author references St. Cecilia, "patron of the RSCM." However, neither the church nor any of the schools mentioned is a member! If you recognize any of the names in the article, please invite them to join us!
Here's the April 2013 edition of
RSCM Australia's Newsletter
, which contains a most thorough and interesting article about how Lent is celebrated in Greece.