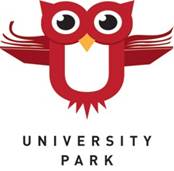 2300 S. St. Paul St., Denver, CO 80210
720-424-3410
IN-PERSON HEALTH SCREENING:
All in-person families must fill out the Safe Access Health Screening each day before arriving to school.
Please DO NOT linger on campus. Drop your student off and then head on home. We have specific adults supporting classrooms at arrival and want to reduce exposure to additional people as much as possible.
DO NOT SEND YOUR STUDENT TO SCHOOL IF THEY HAVE ANY SYMPTOMS OF ILLNESS!
Principal
I really want to say how great it was to have so many students back in-person. At the same time yesterday's announcement makes this week a little bittersweet for us. As you all know the district has decided to limit in person learning to our students in grades K-2 while having our 3rd-5th graders work remotely starting on Monday, November 2nd. Health and safety are at the forefront of this decision but we know how difficult it is on our staff, students and families to have to make yet another big change this school year. We are very hopeful that this measure along with other health and safety measures that the city of Denver is taking will help pave the way back to more in-person learning in the coming months. We will be communicating in detail tomorrow with our 3rd-5th grade families about this next phase of remote learning. Thank you and we appreciate your continued support especially when circumstances which are out of our control are changing once again.
PTA-Apple Campaign
Help us earn a BONUS DONATION!
Attention UPark families! An anonymous donor has offered to make a sizable bonus donation to the UPark Apple Campaign. In order to qualify, we must bring in 4 single donations of over $500 each before November 6th. Your donation plus this bonus donation will go a long way in helping us bridge the gap between our current total of $30,106 and our goal of $70,000. Can you give $500? Please consider making your donation before next Friday as we don't want to leave this generous offer on the table. Donations can by made at

bit.ly/apple-upark.
We want to celebrate Fall in a new way this school year. Students won't wear costumes to school, but can send in pictures for a class costume/fun picture slideshow. Pictures can be of a student dressed up in nice clothes, a baby picture, or in a costume. Teachers will take a little time on October 30th to run through the slideshow with the class. Current health guidelines are that we cannot share food in the classroom. Please do not send your student with candy. Look for specific communication from teachers about how photos will be collected.
Yearbook Photos
We need your photos! Did you take pictures at your virtual Fun Run? Have you been snapping pics while your kids learn remotely? Will your kids be dressing up for Halloween at home? We want to fill our yearbook with memories of this unique year and need your help. Email your photos to
photo@uparkelementary.org
for a chance to be included in the 2020-21 year book.
UPark Semantics Program Update
Good news! The Semantics Team program is going VIRTUAL! If your child enjoys spelling, language and gets excited about learning new words and vocabulary, then your
linguaphile
would enjoy UPark's Semantics Team!
The Semantics Team will be on Seesaw and open to interested UPark first through fifth grade students. All team members will have access to our entire spelling word list. Each week, I will post an assignment for 1st-2nd graders as well as 3rd-5th graders (activity, video, lesson, game etc) that your child can try during her or his free time in order to learn more about word origins, spelling strategies and more! Each assignment will be due by the end of the week and I will give targeted and specific feedback to each student on a weekly basis.
Also, in past years, our Semantics Team included in person district wide spelling bees...more good news! These will continue (virtually) with more details to come...
If your child is interested in participating on the Semantics Team this year, please email me (heather_wise@dpsk12.net) by

Thursday, November 5th

and I will add your child to my
Seesaw class roster.
Thank you! Heather Wise, UPark GT Teacher
Traffic Safety at Morning Arrival
For the safety of our students and community please adhere to all traffic and parking laws around the school.
Obey all posted traffic signs
No drop off or parking in the staff lot
Do not drop off in the alley
PLEASE do not block the crosswalk when you park
The west side of St. Paul is posted with Prohibitive Parking signs, specifically "No student pick-up or drop-off this side." Due to the high volume of traffic during school hours, it is unsafe and illegal to drop children on the west side of St. Paul. Please do not drive south on St. Paul during morning arrival or drop students off on the west side of the street.
The east side of St. Paul is a posted Passenger Loading Zone. Cars left unattended for any length of time are subject to ticketing by Denver Police.
The parking lot to the east of the building is for staff only. Please be respectful of our staff and do not displace them by parking your car in their spaces. Parking lots are not a good place to drop off or pick up children.
Always use marked crosswalks to cross the street with your students.
UPark Health Office
Denver Health School Based Health Clinics
Covid-19 Testing is Available
Denver Health is excited to offer testing to ALL DPS STUDENTS

when they are sick

.
Denver Health currently DOES NOT do any testing for anybody who does NOT have symptoms even if they are asked to quarantine because they were in contact with a case.
School Based Health Clinic Information Line at 303-602-8958

Abraham Lincoln Campus
2285 S. Federal Blvd. 720-423-5020
Bruce Randolph Campus
3955 Steele St. 720-424-1232
Evie Dennis Campus*
4800 Telluride St. 720-423-7610
Florence Crittenton Campus*
55 S. Zuni St. 720-423-8950
John F. Kennedy High School
2855 S. Lamar St. 720-423-4355
Kepner Campus
911 S. Hazel Ct. 720-424-0126
Kunsmiller Creative Arts Academy
2250 S. Quitman Way 720-424-0156
Lake Campus
1820 Lowell Blvd. 720-424-0281
Manual Campus*
1700 E. 28th Ave. 720-423-6435
Martin Luther King, Jr. Early College Campus
19535 E. 46th Ave. 720-424-0476
Montbello Campus
5000 Crown Blvd. 720-423-5808
North Campus
2960 N. Speer Blvd. 720-423-2718
*Place Bridge Academy Campus*
7125 Cherry Creek N. Dr. 720-424-2050
Rachel B. Noel Campus
5290 Kittredge St. 720-424-0909
*South High School
1700 E. Louisiana Ave. 720-423-6260
*Thomas Jefferson High School
3950 S. Holly St. 720-423-7190
West Campus
951 Elati St. 720-423-5456
Testing for students with symptoms will also be available for same day appointments, including Saturday, with a 24-hour turn around at the following Denver Health locations:
Federico F. Pena Southwest Family Health Center and Urgent Care:
1339 S. Federal Blvd. Denver, CO 80219
, Appt. Line 303-602-0000
Lowry Family Health Center:
1001 Yosemite St. Denver, CO 80230
, Appt. Line: 303-602-4545
Montbello Family Health Center:
12600 Albrook Drive, Denver, CO 80239
, Appt. Line 303-602-4000
Rita Bass Trauma and EMS Education Institute:
190 W. 6
th
Ave. Denver CO 80204
, Appt. Line 303-602-2530
Prior to an appointment for testing, parents and students will need to complete their schools' daily health screening. If a student fails a health screening, or is showing symptoms of illness, students will be directed to next steps should a test be necessary.
UPark Family/Teacher Conferences
UPark will have conferences on November 18th and 19th from 4:00-8:00 PM.
Scheduling conferences in November allows us to discuss student progress and data for our in-person and virtual programming.
Look for communication from your child's teacher with scheduling information
In-Person Breakfast and Lunch/DPS Food Distribution
In-Person Breakfast and Lunch
Denver Public Schools is providing free breakfast and lunch through December 31st to any student that would like it. Breakfast will be a grab and go option that students will eat in their classrooms. For lunch, students will be able to choose between a meat and vegetarian lunch option at the beginning of the day. View the menu options by downloading the
SchoolCafe app here
.
*Families can always choose to bring their own lunch to school as well. If you choose to send a lunch with students, please be sure to pack utensils.
DPS Food Distribution
Denver Public Schools is providing breakfast and lunch meals to any person, 18 years and under, whether they attend a DPS school or not through December 31, 2020.
DPS

can serve free meals to

all

children, 18 years and younger, through the end of the year.

Parents and guardians can pick up meals for their children at any school or bus delivery location, Monday - Friday, 11:00 am - 1:00 pm. Click

here

for a list of the meal pick-up sites.
Social/Emotional Learning Information
Social/Emotional learning is a critical part of the work that we are doing at UPark, especially in these unique times. We will be sharing a Social/Emotional tip of the week each week to provide information and resources that can be used at home to support your students.
Please check out the Social/Emotional Tips of the Week, by clicking the links below.
As your students begin learning social/emotional skills through the Positive Action Curriculum, you may want to further develop their skills at home. If you'd like to access the family kit, visit the website linked below, and create a log-in. From there you'll be able to digitally access lessons to use with your child at home.
Positive Action Family Kit
COVID-19 DPS Dashboard Now Available to Track Cases and Quarantines
DPS values transparency and wants to share information related to COVID-19 cases that are impacting our schools. The COVID-19 DPS Dashboard is now available and tracks current cases and current quarantines among students and staff, as well as schools that are currently impacted or closed. The dashboard will be updated twice a week with current data that is available on positive cases and quarantines within DPS.
Please note that there are limitations to the data. This dashboard reflects positive cases within DPS and subsequent quarantines based on information that is reported to us. While we ask that students and staff report all positive cases to their school or manager, it is possible that students or staff who are learning or working remotely may not report a positive case to the district. Additionally, students or staff who have been directed to quarantine due to contact with COVID-19 outside of DPS will not be reflected in this data. In order to adhere to HIPAA rights and maintain the privacy of our staff and students, DPS is also unable to share any information about individual cases.
The overall goal of this dashboard is to provide a snapshot of positive cases within DPS and their current impacts to DPS school communities. For information on the overall health conditions in the City and County of Denver, we will continue to provide these metrics and share with you how these indicators are guiding our decision-making around a safe return to in-person learning.
Discovery Link families,


As COVID-19 conditions change in Denver, we are adjusting our programming to prioritize the health and safety of our students and families. DPS announced a
return to remote learning for our 3rd through 5th graders
, which means that Discovery Link programming will only be offered to ECE through 2nd grade students after Friday, Oct. 30.
Discovery Link will NOT be offered to grades 3-5 until further notice
-- families can receive credit for future Discovery Link programming. This
video
describes how to remove days from your child's calendar on SchoolCare Works and receive credit.
University Park Elementary Calendar
Click on the calendar icon to the right, look below, or visit the
University Park Website
to access calendar information!