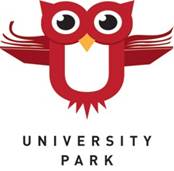 2300 S. St. Paul St., Denver, CO 80210
720-424-3410
REMINDER: No School Friday, October 16th - Tuesday, October 20th.
In-Person students will all return full-time on Wednesday, October 21st.
IN-PERSON HEALTH SCREENING:
All in-person families must fill out the Safe Access Health Screening each day before arriving to school.
You will need your student's ID to complete the screening. If your students are not yet back in-person, please familiarize yourself with the screening so you are prepared for your first day back.
DO NOT SEND YOUR STUDENT TO SCHOOL IF THEY HAVE ANY SYMPTOMS OF ILLNESS!
Principal
These last few weeks have been a time of great transition with roster changes, bringing back our youngest learners and gradually bringing back our older students. I have to say this has also been such a great time to be a part of this great community and to be able to interact with our students in-person and well as virtually. A big thank you to our staff for managing both roles as remote and in-person teachers over the past few weeks. A big thank you to our families for adhering to our new schedules and social distancing and safety protocols. An even bigger thank you to all of our UPark Owls who continue to bring joy to us through Google meets and in their seats inside our beautiful building.
Have a wonderful fall break. Stay safe and stay UPark strong!
Arrival and Dismissal information- Updated!
After our practice days, we have updated our arrival and dismissal times slightly to ensure we have enough time in-between classes and grade levels. You can find the
adjusted schedule here
or in the image below.
All students in grades K-3 should be dropped off at 8:45 for an 8:50 entry. All students in grades 4-5 will should be dropped off at 8:55 for a 9:00 entry
. If you arrive after 8:50 for grades K-3 or after 9:00 for grades 4-5, please come directly to the front door so we can take your child's temperature and get them to class.
For the safety of all our students, please make sure to give your hugs and goodbyes away from the student line up spots so that we can continue to ensure proper social distancing measures. Adults must maintain 6 feet of distance between themselves and any other individual outside of your household. Please make sure to leave campus right after you drop off and pick up your student. This will help ensure that we are maintaining social distancing during pick-up and drop off.
Before arriving to school each day, please also make sure to fill out your
Safe Access Health Screening here
. You will need your student's ID to complete the screening.
PTA-Apple Campaign
Hey Owls! Let's make it hot in here!
The Apple Campaign is in full swing and we are asking you to help us meet our goal of raising $70,000 to support our students and teachers. Our families have donated a total of $23,280 to date. Great job and thank you to the 57 families that have donated thus far. Let's watch that thermometer rise, keep those donations rolling in! If you're visiting family this long weekend share the donation link and let them know how important their support is to UPark.
Please give today by mailing a check made out to UPark PTA to 2300 S. St. Paul St., Denver, CO 80210 or visit bit.ly/apple-upark to give online.
Please bookmark
this COVID Resources page
for future reference. This page has a lot of useful information regarding the return to in person, health and safety protocols and the newly published COVID-19 dashboard. Please know that DPS is publishing
all
reported COVID cases on this dashboard. When we have a case reported to us, know that UPark will be contacting families directly if a student or cohort is exposed to COVID.
UPark Family/Teacher Conferences
UPark will have conferences on November 18th and 19th from 4:00-8:00 PM.
Scheduling conferences in November allows us to discuss student progress and data for our in-person and virtual programming.
Look for communication from your child's teacher with scheduling information
Biking to UPark
If your student is riding a bike to school, please remember:
Students must walk their wheels on campus
No more than 2 students at the bike rack at any one time
Parents please model for our students by walking your bikes on campus too.
This helps us ensure social distancing and is just safe practice.
Mask Guidance
Please make sure to review
this Mask Guidance Document
to ensure that we are all safely using and caring for our masks. Please also help your child practice safely taking their mask on and off and washing hands thoroughly with soap for 20 seconds.
In-Person Breakfast and Lunch/DPS Food Distribution
In-Person Breakfast and Lunch
Denver Public Schools is providing free breakfast and lunch through December 31st to any student that would like it. Breakfast will be a grab and go option that students will eat in their classrooms. For lunch, students will be able to choose between a meat and vegetarian lunch option at the beginning of the day. View the menu options by downloading the
SchoolCafe app here
.
Families can always choose to bring their own lunch to school as well. If you choose to send a lunch with students, please be sure to pack utensils.
DPS Food Distribution
Denver Public Schools is providing breakfast and lunch meals to any person, 18 years and under, whether they attend a DPS school or not through December 31, 2020.
DPS

can serve free meals to

all

children, 18 years and younger, through the end of the year.

Parents and guardians can pick up meals for their children at any school or bus delivery location, Monday - Friday, 11:00 am - 1:00 pm. Click

here

for a list of the meal pick-up sites.
UPark Health Office
As we plan to return to the building this year, the threshold for when a student will be sent home has changed drastically. Symptoms of COVID, such as shortness of breath, runny nose, persistent cough, difficultly breathing, nausea, vomiting, or diarrhea, just to name a few, will all be reasons your student will be sent home from school. In order for a student who has any symptoms to return to school:
symptoms must have resolved within 24 hours of onset without the use of medications OR
at least 10 days since the symptoms appeared, AND symptoms resolving, AND no fever for 24 hours without use of medicine OR

there is a known medical diagnosis with documentation from a medical provider (i.e. chronic conditions, asthma, allergies or other)
Allergies or Asthma

We understand that students with chronic medical conditions may have daily symptoms such as a persistent cough with asthma or runny nose with allergies. The Colorado Department of Education has provided the suggestion to parents and the school's registered nurse that letters from a student's provider would need to be submitted for a student to be present at school with specific allergy or asthma symptoms.
This letter will need to specify your student's diagnosis, what your student's symptoms are expected to be with a student's "normal/healthy" baseline. For allergies this letter would also include what triggers and what time of year your student will have these symptoms.
Please understand, this is optional, however as we return to in-person school all students with COVID symptoms such as runny noses and coughs will be sent home and do require documentation from a medical provider to "explain" symptoms if symptoms have not resolved in 24 hours without the use of medications.
Thank you for your diligence as we start this school year,
Antoinette Schmitz, APRN, MSN, RN
University Park Registered Nurse
Social/Emotional Learning Information
Social/Emotional learning is a critical part of the work that we are doing at UPark, especially in these unique times. We will be sharing a Social/Emotional tip of the week each week to provide information and resources that can be used at home to support your students.
Please check out the Social/Emotional Tips of the Week, by clicking the links below.
As your students begin learning social/emotional skills through the Positive Action Curriculum, you may want to further develop their skills at home. If you'd like to access the family kit, visit the website linked below, and create a log-in. From there you'll be able to digitally access lessons to use with your child at home.
Positive Action Family Kit
Protect Yourself From Wildfire Smoke
This year's wildfire season has been extraordinarily active, and Denver has seen changes in air quality and visibility. Fires in various parts of Colorado and the west coast impact Denver's air quality and can create unhealthy conditions. You can get email or text alerts about air quality in your region by signing up for air quality alerts from the
Regional Air Quality Council
. These air quality updates can help you make informed decisions about poor air quality. When air quality readings are in the "yellow/ orange" range, air quality is considered unhealthy for sensitive groups. That includes individuals with heart disease, respiratory illnesses, the elderly, and young children. When readings reach the "red" or "purple" zones, air quality has reached unsafe conditions. During periods of unsafe air quality conditions, consider indoor activities when possible to help reduce your exposure to the harms of poor air quality.
Love My Air Denver provides communities access to real-time, local air quality data at
DenverAQ.com
. The program also empowers communities to make decisions regarding their health through education and behavior change. To do your part to help prevent wildfires and unnecessary smoke, don't burn yard or household waste, only use fire pits for cooking purposes, and limit firework use to open spaces. To learn more about what the city of Denver is doing to improve air quality and to learn more about the Love My Air Denver program.
UPark has an air quality monitor on the fence by the kindergarten playground to provide our neighborhood with
information on air quality.
Dear UPark Families,
Our Discovery Link Team at University Park is very happy to be reunited with our kids for Before and After-School care! Check out the information below to see what Discovery Link has to offer families!
Registration re-opens
Before and After School DL REGISTRATION is open for grades KDG-5th starting October 21st

.

For the time being, Discovery Link will not be hosting any camp days

that will

limit exposure to different cohorts in different schools.

Discovery link Before School (Early Risers) program opens at 6:30 am for morning drop off and students are released to school at 9:00 am. After School DL programing will start at 3:30 PM Monday-Friday. Pick up for After School is any time up to 6:00 PM.

The drop-off and pick-up location has changed!! Use the Kiss 'n' Go location by the metal tree near the playground entrance on St. Paul to drop off children by car (northbound) in the morning and afternoon. Please call one of the numbers on the white board and someone will be with you shortly.

Don't forget that families now have the ability to choose as many or as few days of childcare on a monthly basis as they need. I encourage all to visit the How to Choose/Remove Day Resource below for support!
Model:
Discovery Link (DPS's in-house before and after school program) and the comprehensive partners who have been running programs since July will return to the typical before and after school program model but with a reduced capacity.
Capacity of 60 kids per site, including ECE (10 ECE max)

Cohorts of no larger than 15 kids, with cohorts split by grade when possible

Cohorts will be outside as much as possible, weather permitting

Only children who attend in-person learning can come to before and after school.
Safety:
Discovery Link and the comprehensive partners will maintain the safety procedures implemented over the summer and during Remote Learning Supports (currently occurring 8:00-noon daily in 55 buildings)
Temperature checks and documentation prior to allowing children into programming

No adults permitted inside - drop off and pick up will occur outdoors

No enrichment partners, limiting the number of adults (except partners who can operate fully outdoors and go through Community Use to schedule)

Staff health protocols including temperature checks and daily health screens.
The Links To Register For Discovery Link Programs Are Below!
Discovery Link at UPark is hiring! Click here for information.
University Park Elementary Calendar
Click on the calendar icon to the right, look below, or visit the
University Park Website
to access calendar information!