Patient-Centered Design Online
Publication of Institute for Patient-Centered Design, Inc.
November, 2012 , Issue 22
Greetings!

Institute for Patient-Centered Design, Inc. (the Institute) is proud to announce the success of the first ever "Patient Experience Simulation Lab" at the HEALTHCARE DESIGN Conference. This workshop series allowed small groups of designers, hospital administrators and other healthcare stakeholders to experience our virtual model and our physical model from the patient's perspective. Patients walked participants through an insightful narrative experience by providing powerful feedback regarding the impact of design features on their care.

Patient Experience Simulation Lab in Progress:

We will bring you more updates in the next issue. In the meantime, please continue reading for more news from the HEALTHCARE DESIGN Conference.

The Patient Empowered Room Design Competition

2012 Patient-Centered Design Reception

During our second annual Patient-Centered Design Reception, we announced the winning submission in the Patient Empowered Room Design Competition. This award was accepted by Bill Steed and Eric Mayne with recognition of Jeni Wright and Anika Stewart of Kahler Slater.

Second place was awarded to

in.design, inc.

, with awards accepted by Elizabeth Allen, Karen Hansen and Laura

Rachlin. The third place award

was accepted by Donna McDaniel of Mitchell Associates. We received a number of wonderful design solutions that are worthy of recognition. These submissions were displayed by slideshow during the reception; and they will be highlighted in future publications.
Introducing the Project Team for the Patient Experience Simulation Lab
2012 Patient Experience Simulation Lab in Progress
The 2012 Patient Experience Simulation Lab was a welcomed addition to the 2012 HEALTHCARE DESIGN Conference, which concluded earlier this week. Set in our Patient Empowered Room model, which was built in two short days at the Phoenix Convention Center, this workshop series engaged a diverse group of patients, designers, clinicians and other healthcare stakeholders in a collaborative exchange for improving the inpatient environment of care. This project would not be possible without the help of our partners and sponsors. There are three particular companies that have worked diligently with the Institute to make this project a reality. DWL Architects + Planners, Inc. translated the winning submission into construction documents for a mock-up that could be feasibly built for display at the conference, using color selections that are indigenous to Arizona; while Kitchell managed the construction of the mock-up; and i-Frame Building Solutions was responsible for building the walls for the room model. Collectively, these three companies have several decades of experience in patient-centered healthcare design and construction. Each of them has a unique specialty in the industry, and together they made the perfect team to deliver our first Patient Empowerment Project.
Midwestern University Multispecialty Clinic - Glendale, Arizona, photo by Kevin Greaney
DWL Architects + Planners practice "Design Without Limits." This firm has a continued commitment to the healthcare industry and professionally managed the design of the Patient-Empowered Room. DWL is locally owned, highly respected for their work and has been a part of the Arizona design community for 63 years. Peter Pascu, Principal and Project Manager with DWL says that the firm is "passionate about creating spaces with 'people purposes'." DWL is always thinking about the patient and how design revolves around the patient's need. Pascu explains that environmental benefits such as natural light serve as an important element of the healing process. While DWL has designed a number of spaces around the country, they are often able to use the local beauty and landscape of Phoenix, Arizona to their advantage. Pascu explains that Arizona lends an abundance of natural light and designers at DWL have learned how to utilize this in creative ways.
Over the past 18 years, DWL has managed projects with Midwestern University, which specializes in healthcare education. They are always looking at ways to satisfy the needs and aesthetic desires of patients and the community in which they live. According to Pascu, designers at DWL believe that if a patient responds positively to his environment, his outcome will be that much better. This theory makes DWL's designers true proponents in improving the patient experience.
A well-orchestrated construction project begins with a good construction manager. Kitchell, one of the partners in the Patient-Empowered Room, brings more than 60 years of experience to the table. Steve Whitworth, Hospital Division Manager with Kitchell explains that healthcare design is one of their largest divisions and represents about 60 percent of their overall volume. Kitchell employees often take healthcare design personally and "look at it from the perspective of how we would want to be treated, or how we would want our family to be treated," according to Whitworth. This type of empathetic thinking often goes into construction decisions such as preserving patient comfort while construction is going on in the facility.
Phoenix Children's Hospital, photograph provided by Marvin Blake, HKS
Kitchell's compassion for the patient has been demonstrated on major healthcare construction projects, including the transformation of Phoenix Children's Hospital and its work on the Banner Health Clinics projects. Whitworth says Kitchell is much more than a construction management company but rather brings its architectural expertise into the earliest stages of design and construction. When it comes to sustainable building practices, Whitworth adds, Kitchell's efforts encompass, but are not limited to, recycling on construction sites and using local resources and products to reduce unnecessary expenses and to benefit the local economy.
Whitworth says that Kitchell is constantly seeking new, better ways to manage projects that benefit the entire community and the final outcome. It is because of their focus on patient care and their cross-functional mentality on building projects that Kitchell was able to work so well with other companies involved in the Patient Experience Simulation Lab.
Combining a construction management team with decades of experience in patient-centric construction practices, with a design team specializing in creating limitless design possibilities, there is just one final piece needed to complete the ensemble. i-Frame Building Solutions, a company that is innovative, environmentally aware and has a product that creates a healthier and quieter environment, provided the walls for the simulation model. Jeff Hardesty, CEO for i-Frame recognized a need in the marketplace for a technology that would focus on environmental efficiency, air quality for occupants and quick builds.
The i-Frame product is a pre-fabricated wall made from expanded polystyrene (EPS). The walls are
Banner Health; HMC Architects and Kitchell Contractors
also 100 percent recyclable, energy efficient, sourced locally, and totally reusable. Hardesty believes that ultimately, the patient is the customer and "it is important to make the patient's experience as healthy as possible." i-Frame walls create a cleaner jobsite since the product is created off site. The solid-core wall has no air gaps, creating a higher level of privacy for patient rooms. It is also free of dust particulates that could interfere with certain patients' recovery. i-Frame has partnered with Kitchell on other projects such as the Banner Health facility in Arizona.
The i-Frame wall has been used in a number of other healthcare facilities, office buildings and even in residential builds. The convenience of a prefabricated wall and the minimal waste this product leaves on the job site makes i-Frame a perfect choice for any healthcare facility construction and especially for the Institute's Patient-Empowered Room. This will be the second year i-Frame Building Solutions has participated in HCD and the first time the i-Frame product has been displayed in this type of simulation model.
Each of these three companies believes in the importance of patient-centered design. Their experience, proven ability and passion for positive patient accommodations align with the goals of Institute for Patient-Centered Design. With the assistance of our partners and sponsors, the Institute successfully delivered the patient-empowerment message to numerous conference participants this week. This project would not have been possible without the donated products and services of its partners and sponsors (all listed below), who delivered an excellent finished project that exceeded expectations of quality, schedule, and budget. We would like to thank Vendome Group, founder and producer of the conference for the opportunity to present such a meaningful series to conference attendees, and for facilitating the construction of the Patient Empowered Room; as well as The Center for Health Design for the research expertise contributed to the project. We were proud to unveil the finished room on November 3, 2012 at the 2012 HEALTHCARE DESIGN Conference!
The Patient Experience Simulation Lab was made possible by
Letter from a Patient: Impact of Facility Design on a Patient's Healthcare Decisions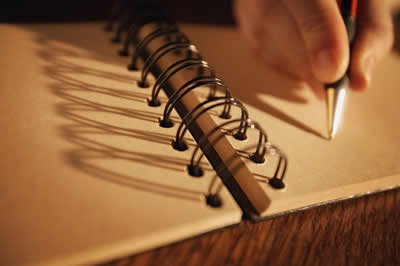 Dear Institute for Patient-Centered Design:
Ordinarily, I wouldn't "judge a book by its cover," but I must admit that I did so last week when I searched for a primary care physician in the city where I recently settled down. I am currently in a unique position with a choice of two insurance carriers. I chose the more expensive plan because of the differences in the facilities that I visited. My selected provider is located in a newer building that is clean, well lit, and easy to navigate. It is also situated in a prime location near a medical center, which allowed me easy access to the radiology required to diagnose my recent health concern. I don't know if this is true, but it seems like I actually get better service in nicer facilities. That, coupled with the amenities offered by the new building, was enough to sway me in the direction of this new physician.
- Wanda S.
Dear Wanda:
Thank you for your letter. Your experience is not uncommon. New and improved facilities do evoke similar feelings of satisfaction for many patients. Although the deciding factors of your recent healthcare provider selection may not have seemed as complex, I'd suspect that there was more contributing to this decision than meets the eye. In modern healthcare design, there is an emphasis on staff workflow and patient comfort. An efficient layout of a healthcare facility may make it easier for healthcare workers to perform their jobs. This may affect patients in a number of ways, such as reduced wait times, more pleasant encounters with staff due to reduced staff fatigue, and a reduction of medical errors, which results in better health outcomes for patients, to name a few. In addition, when health services are strategically designed in close proximity, patients may experience reduced stress and improved comfort. This all falls under the umbrella of "Evidence-Based Design," which is essentially the practice of considering the research supported advantages of design decisions on patient outcomes and healthcare delivery. If your healthcare provider has made provisions to address your personal patient experience by incorporating evidence-based design strategies to improve your healthcare experience, this is certainly a positive sign. While we do not advise patients on tips for selecting a healthcare provider and we believe that there are providers practicing in older facilities that offer superb healthcare services, it is of interest to our readers that the provider's facility was a major factor in your personal health decision.
Institute for Patient-Centered Design has worked with the authority on evidence-based design, The Center for Health Design, to provide a continuing education workshop to professionals holding Evidence-Based Design Accreditation and Certification during the 2012 Healthcare Design Conference. We recognize the value of evidence-based design for improving healthcare delivery for patients. If you are interested in learning more on evidence-based design, and the ongoing research in the field, please visit www.healthdesign.org.
Highlights from the 2012 HEALTHCARE DESIGN Conference!
2012 HEALTHCARE DESIGN Conference
November 3 - 6, 2012 | Phoenix, AZ
We are proud to continue our association with the HEALTHCARE DESIGN Conference! This annual event engages the leaders in healthcare facility design on the most current, innovative, and evidence-based advances in the field. This year, we held a special workshop entitled "Patient Experience Simulation Lab" as well as the Second Annual Patient-Centered Design Reception.
Second Annual Patient-Centered Design Reception
Saturday, November 3, 2012; 7:30 p.m.- 9:30 p.m.
The Second Annual Patient-Centered Design Reception was a wonderful opportunity to celebrate the success of the 2012 Patient Empowered Room model. Inspired by The Patient Empowered Room Design Competition (held April through June 2012), a full-scale mock-up of The Patient Empowered Room was introduced to conference attendees on site at the Phoenix Convention Center. Conference participants were invited to join us for dinner as we showcased the patient room model and networked with our team of patient-centered design volunteers and experts, along with other leaders in the field. The top three designs submissions selected from The Patient Empowerment Room design competition were awarded during this reception.
Patient Experience Simulation Lab (Sessions ran continuously)
Saturday, November 3, 2012, 1:00 p.m. - Tuesday, November 6, 2012,10:30 a.m.

Created by Institute for Patient-Centered Design, Inc., the Patient Experience Simulation Lab was a unique workshop established to present realistic patient scenarios to demonstrate the importance of patient-centered design. This workshop was held inside a full-scale model of an inpatient room. Participants experienced this environment from the perspectives of the end users, having the opportunity to move about the space assuming the role of the patient or family member in a pre-determined scenario. During this process, attendees collaborated with other participants to identify critical design considerations and to discuss new ideas. Institute for Patient-Centered Design, Inc. conducted conducting multiple 90-minute sessions each day of the conference to enable participants to contribute to ongoing research that will result in new evidence-based design tools for patient room design. For more information, please visit
www.patientcentereddesign.org/hcd12
.
Calendar of Events
November 15, 2012; 1:00 pm - 2:00 pm EST
A Beginner's Guide to the Role of Measurement in Patient-and Family-Centered Care Practice
Webinar by Institute for Patient-and Family-Centered Care
November 15, 2012; 2:00 pm - 3:00 pm EST
"What the Supreme Court's Decision Means for Hospital Design and Construction" webinar
http://www.aia.org/practicing/groups/kc/AIAS074547
January 25, 2013
2013 HEALTHCARE DESIGN Conference-Call for Presentations
Submission deadline-Friday, January 25, 2013
http://www.healthdesign.org/chd/conferences-events/hcd13-call-presentations
2012 HEALTHCARE DESIGN Conference

Gaylord Palms, Orlando, FL

www.healthcaredesignconference.com

As a courtesy to our readers, we have listed information about upcoming events and links to related websites for more details. This does not necessarily constitute a relationship between Institute for Patient-Centered Design and any of the websites, events or organizations listed. Nor does this represent an endorsement or guarantee of any kind. While we strive to keep such information updated, we make no legal or otherwise binding commitment to do so. We do not guarantee any of the information on the websites listed. Nor do we guarantee the events themselves.
Thank you for supporting Institute for Patient-Centered Design!
The views and opinions expressed in this newsletter do not necessarily reflect the views of the Institute for Patient-Centered Design, Inc. We respect the rights of patients, family members and professionals to express their opinions and welcome comments on the topics published in this newsletter. We reserve the right to edit and publish comments and letters at our discretion.
To submit your comments on this newsletter, please visit http://www.patientcentereddesign.org/perspectives or see our blog at http://www.patientcentereddesign.blogspot.com.